Shopping cart abandonment is an expected behavior among online shoppers in today's eCommerce business. The average shopping cart abandonment rate is around 72 percent, significantly reducing store revenues.
As a result, many merchants have made reducing cart abandonment rates a top priority and have spent increasing resources to achieve it. Fortunately, pricing methods and website personalization strategies can help you reduce cart abandonment and increase revenue.
eCommerce merchants should start this process by measuring and analyzing their shopping cart abandonment KPIs. Then, they will be able to reduce cart abandonment and drive more sales and returns.
Here in this article, we will cover every possible angle of shopping cart abandonment and give you the answers that you seek.
Stay with us till the end.
More on marketing strategies and user behavior
What Is Shopping Cart Abandonment?
Shopping cart abandonment is the situation when your potential customer begins the checkout process but doesn't finish the process and leaves before it ends. Any item that a shopper adds to their shopping basket but doesn't meet the final payment is labeled "abandoned."
Shopping cart abandonment is a critical component of the online shopping experience that companies monitor closely. If your cart abandonment rate is high, most likely there are some problems with your checkout process or your customers' experience.
How to Calculate Your Shopping Cart Abandonment Rate?
The total number of completed purchases divided by the total number of initiated transactions is the shopping cart abandonment rate.
This rate determines what percentage of a website's users demonstrate buying intent.

The rate at which your online shopping cart is abandoned is a good metric for understanding how well your website functions. A high cart abandonment rate may indicate serious issues with the design or users' experience of your shopping cart.
Checkout and Cart Abandonment Differences
The checkout process is a series of steps that must be taken to complete the purchase of their shopping cart. If they leave the process anywhere before the end, it is called checkout abandonment.
Here is a common checkout process for the customer: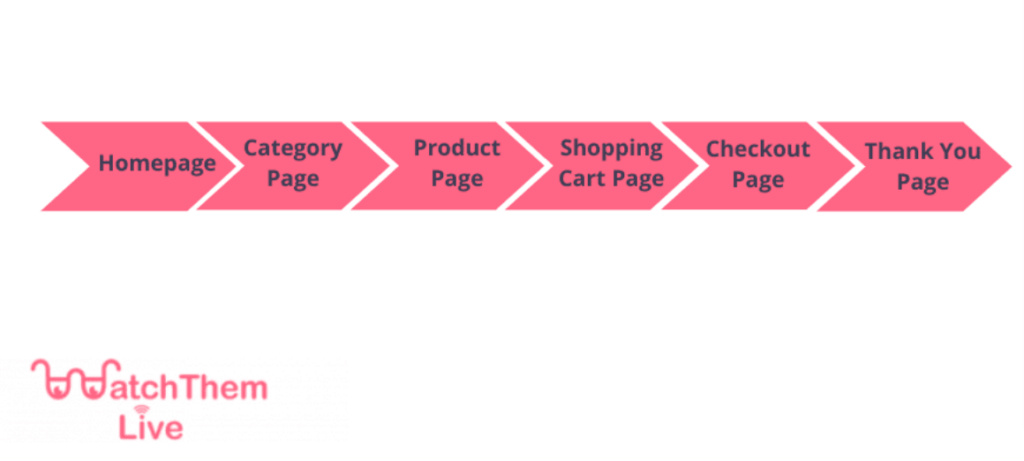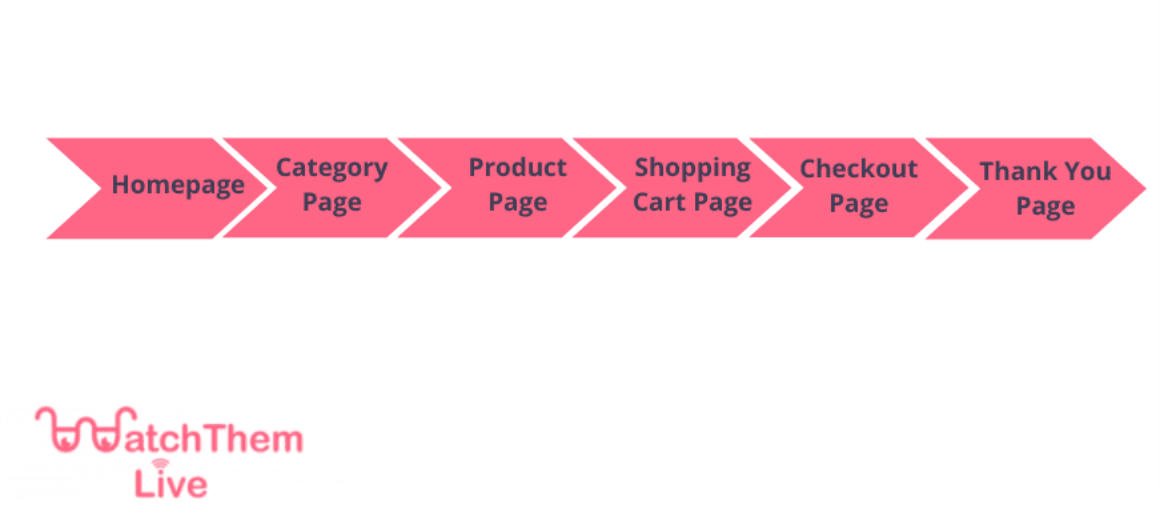 Visitors leaving in just the first step is called shopping cart abandonment. So, don't use them in the wrong places because it can make your analysis completely incorrect.
What Is the Average Shopping Cart Abandonment Rate?
According to Baymard Institute research, the average cart abandonment rate varies by technology. Indeed, mobile and tablet users have the highest percentage of hitting the checkout page's exit button:
Desktop: 69.75%
Tablets: 80.74%
Mobile: 85.65%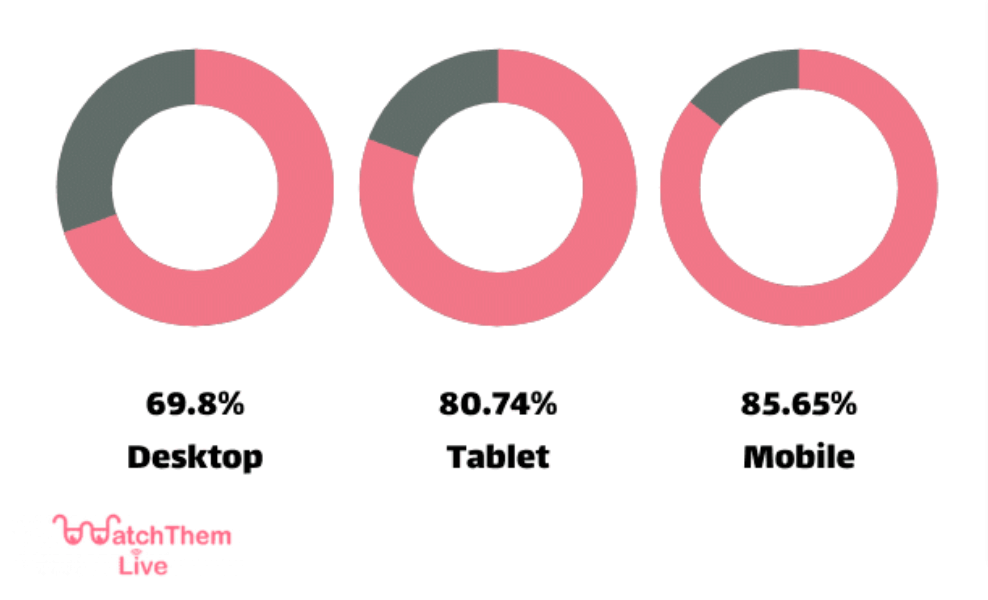 Your clients' location may also impact how likely they will leave the process in the shopping cart step. For example, 86.15 percent(according to Baymard institute research) of Spanish shopping baskets are abandoned without any further going. On the other hand, shoppers in the Netherlands have a low abandonment rate with just 65.49 percent.
Certain goods have more significant drop-offs as well. "Website window-shoppers" are especially common in the women's knitwear, leather goods, and lingerie categories.
Shopping cart abandonment is at an all-time high in December, which is not surprising. More individuals are buying because of Black Friday and holiday sales (cart abandonment will increase too.)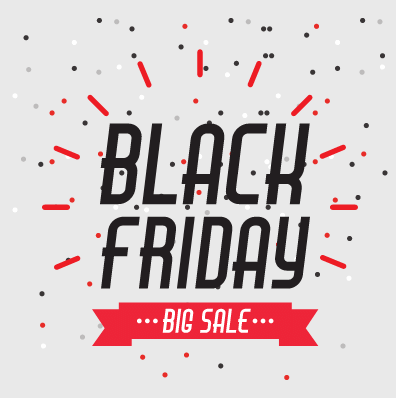 A variety of circumstances causes cart abandonment. So, it's safe to assume that most of the customers who add things to their online cart will not finish a purchase—for one reason or another. That isn't to say there isn't anything you can do about it. Continue reading to learn about the most common causes of shopping cart abandonment.
Top Reasons for Shopping Cart Abandonment
Shopping cart abandonment is caused by disagreement in the checkout process and a lack of clarity in the shipping charges and returns policy areas. It will create many problems for retailers that we discussed in our article "Why is shopping cart abandonment a problem for retailers?"
Cart abandonment will never be solved entirely. Understanding what causes customers to leave their shopping cart and being proactive in resolving issues, on the other hand, will help you protect your conversion rate. Here is a detailed article about how to improve your shopping carts design.
Let's look at some of the more specific reasons why people abandon their shopping carts:
1. Long or Complicated Checkout Process
Shoppers want to get through the checkout process as quickly and painlessly as possible. A lengthy checkout procedure with several steps and forms to fill out might cause friction and slow down your customers. This not only hurts the experience they have on your website but may also prevent them from ever purchasing from you again. So, make sure to design your checkout process simple.
2. Unexpected Shipping Cost
Unexpected prices generally come as a shock once a customer enters their shipping information only to discover they have to pay additional fees they weren't expecting. Customers may reconsider their purchase once they notice the prices, and they may abandon their cart if their expectations aren't met.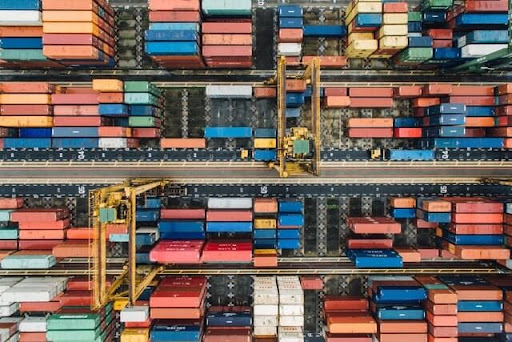 3. Mandatory Account Creation
It is an unnecessary barrier to make users create an account just to checkout. This is especially true for first-time buyers who may not be ready to create an account. Adding an extra step to the checkout flow by requiring customers to log in and create a password to complete a purchase slows down the order fulfillment process.
4. Security Concerns
The majority of clients are naturally careful of making online payments. They will not complete their purchase if they do not feel safe supplying personal information and are concerned that their payment information won't be in the right hand. This will affect shopping cart abandonment drastically.
5. Unnecessary Buying Restrictions
Shoppers don't want to put products in their cart, only to discover later that they can't purchase them. And that's because of limits on how much money customers may spend on each session. Being honest about quantity limits helps your customers be aware of the situation, which reduces customer frustration later.
6. Lack of Desirable Payment Options
Online customers prefer to use payment options that are suitable and easy to use for them. Some customers may be okay with the default option, but for most of them, if you don't provide their desired payment option — whether it's PayPal, Apple Pay, or a buy now, pay later option — they will abandon the shopping with good reason.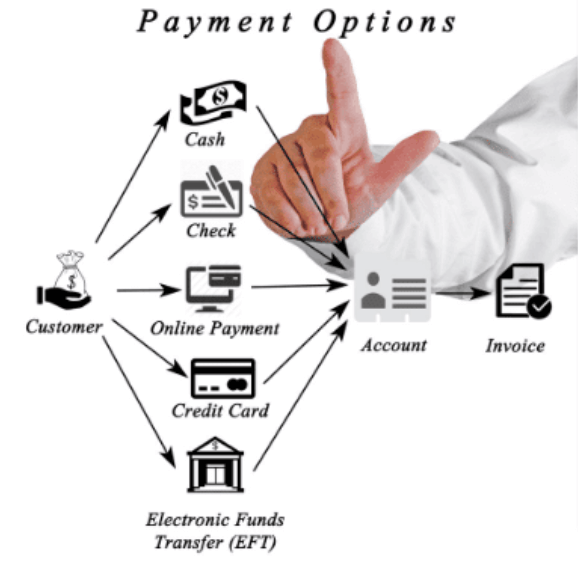 7. No Efficient Return Policies
After adding items to their cart, customers frequently receive information on return policies and warranties. Customers may second-guess their purchase if the return policy is insufficient or confusing. Customers want to be sure that if something goes wrong with their purchase, they can quickly return it to the store for a refund. Provide this option and stop shopping cart abandonment.
8. Website Speed and App Problems
A buggy or slow eCommerce site might make customers lose faith in your checkout process – or simply become frustrated and leave. After an unexpected crash or poor page load time, customers are less likely to provide their payment information for the fear of being double-charged or having their payment fail.
9. No Discounts or Promos
Shoppers are frequently besieged with offers and discount promotions from a variety of retailers. Deal hunters may expect your store to do the same process, and if you don't, they may choose to shop at a competitor and cause a rise in your shopping cart abandonment rate.
How to Prevent Shopping Cart Abandonment?
Imagine that you have made essential preparation, but clients still quit checkout when they are about to purchase. While it may appear that you've completed all of the necessary steps up to that point, the final seconds before the sale are critical to its success.
Customers should never have to struggle with the checkout process. You'll be well on your way to promoting a more smooth purchasing experience on your site if you focus on these cart optimization strategies.
Our latest article – Top 8 shopping cart abandonment solutions for 2022 – deep dives into best practices to prevent shopping cart abandonment.
But let's see some extra tips to make shopping easier for your customers:
1. The Privilege of Understanding Your Audience
Recognize your consumers' behaviors and priorities as the first and most crucial stage. You must understand how consumers respond to your website and which aspects of it are driving them away. For instance, you need to figure out which element of your checkout page isn't user-friendly and modify it. All of these issues can be resolved with the use of analytic software. In this case, we recommend WatchThemLive analysis.
Here at WatchThemLive, we offer two primary services for this matter:
Session Replay: With this service, you can keep track of everything your visitors do while they're on your website. You can see how they react to your design and how they navigate through it.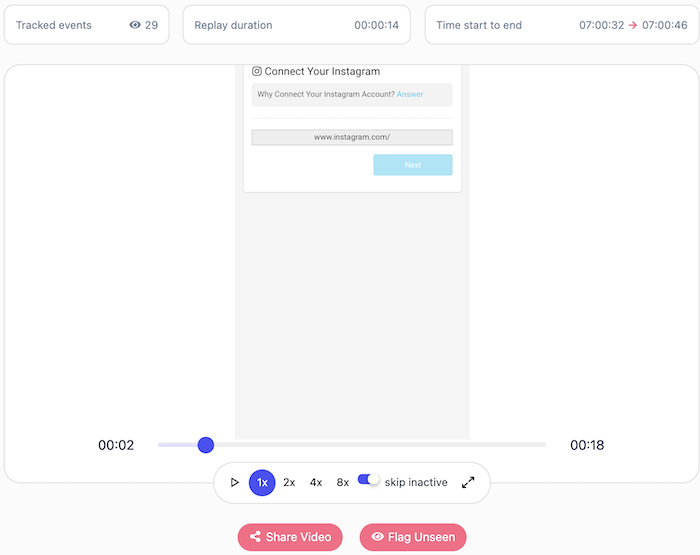 Heatmaps: This technology tells you which parts of your website are the most appealing to your visitors. You can identify your design flaws and address them right away.
Sign up for free if you want to take advantage of these and other services.
2. Effective Call to Action
Marketing, product development, distribution networks, and other factors all play a role in funnel optimization. And it means leading clients to the point of more complex purchases. When clients are in the checkout process, you want to take advantage of every opportunity. Create a clear and eye-catching call to action that guides your buyer through the purchasing process.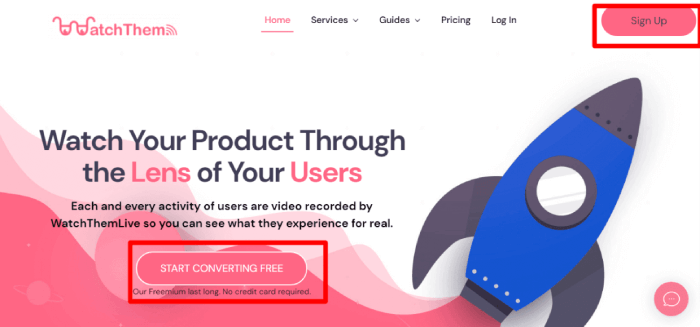 3. Transparent Process
It is reassuring for customers to know where they are in the purchasing process. Customers won't become nervous, and they'll be convinced that everything on your website, from prices to customer service, is how it should be.
Finally, additional expenses, such as shipping fees, are one of the leading causes of cart abandonment. To address this source of shopping cart abandonment, you must also be transparent about your shipping costs. Display them as soon as possible, even on product pages, and build a separate page with shopping costs and other details.
4. Multiple Payment Options
It's ideal if you can give a potential customer as many payment alternatives as possible. While many customers will use any available payment method, some will leave if their preferred payment method is not available. Provide as many payment methods whenever you can, and as they become viable for you, add more.
So, assuming the fees for developing other options are reasonable, they're yet another great technique to lower cart abandonment and increase average order value.
5. Provide Guest Checkout
We can't stress enough how important it is never to make customers create an account before checking out. This obstructs their procedure, adds a step, and makes purchasing more complicated and time-consuming. Instead, reach out to a customer after the sale and ask them to sign up or register for your service.
6. Make Customer Service Count
Providing customer service might mean the difference between a lost sale and a conversion, whether it's through a knowledge base, an online chat, a contact center, or a combination of them all. To reduce abandoned checkouts, analyze the data you've gathered from services like WatchThemLive. Then, you have a much easier time designing solutions to link customers to the services they need in that situation.
What Are Shopping Cart Abandonment Effects?
The present rate of shopping cart abandonment is a critical wake-up call for all merchants. It makes them search for fast solutions and overcome them.
However, as we said before in 10 Digital Shopping Cart Abandonment Effects You Need To Know, there isn't a one-size-fits-all solution for all digital shopping cart abandonment effects.
Therefore, let's mention some of the main effects and ways to overcome them:
1. Loss of Revenue
One of the most apparent results of abandoning a digital shopping cart is revenue loss. In the final and most essential stage of your business funnel, you're losing consumers. As a result, none of your expenses are recouping. This isn't good for any business, so make sure to address it as soon as possible.
2. Negative User Experience
Your consumers are the foundation of your company. You want them to be happy, and you want them to spread that happiness to their friends and family. Any minor flaw in the design of your landing page or checkout process can cause them to abandon it. Worse, they will have a negative experience that will spread the word.
3. Retargeting Cost
Cart abandonment is costly, and not just in terms of lost sales.
It's vital to recall how much money was spent to bring those users to your site in the first place when comparing the cost of clicks between regularly paid adverts and retargeting ads. Businesses can spend thousands of dollars to attract first-time visitors to their websites, then a few dollars to keep them coming back.
4. Trust Issues
As your customers experience all of these unpleasant emotions, they will eventually lose faith in you. They are no longer a source of income for you, and you must begin the conversion process from the beginning.
5. Losing Life Time Customers
Client lifetime value is used to quantify the profit margin your company may expect from a customer throughout their relationship.
It's a crucial metric for eCommerce businesses since it helps them assess the full financial impact of marketing campaigns and establish high-value customer strategies. It will be pretty painful to lose them and the money they bring in.
After all these words, I'm sure you now understand how important your shopping cart design is. So let's take a look at some best practices that are easy to follow and have a huge impact.
Shopping Cart Design Best Practices
Considering how much each visitor costs, it's easy to see how a high cart abandonment rate might potentially bankrupt a company.
So, as a web designer, how can you assist your clients in repairing this sales funnel leak? Here we will explain some of the practices. but for more detailed content and solutions, our latest article – 5 Stunning Examples of Checkout Page Design – has everything you need.
1. Upper Right Corner Is the Magic Place
In the online world, for about 20 years every shopping icon has been placed in the upper right corner. Working against what people are used to and their muscle memory when designing for maximum efficiency is not a wise choice. Indeed, it will negatively affect your user experience. Sometimes new things are not the best.

2. Display the Number of Items
How many times have you put something in your shopping cart, only to be interrupted in the middle of the process? It's easy to forget all of the processes you've been through, especially those that aren't necessary.
As a result, it's critical to remind customers of their shopping carts.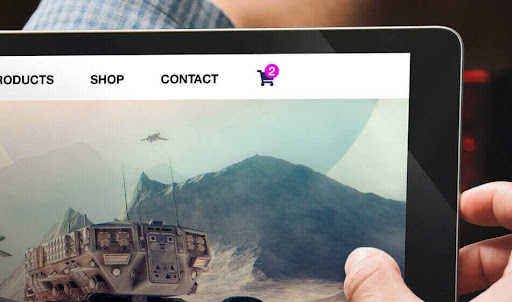 3. Confirm Added Items to the Cart
When a consumer adds a product to their cart, confirmation eliminates the doubt about whether or not it worked.
When clients add items to their cart in an online store, they are frequently directed to the cart page. However, this disrupts their shopping, makes adding things more difficult, and can lower the average order value.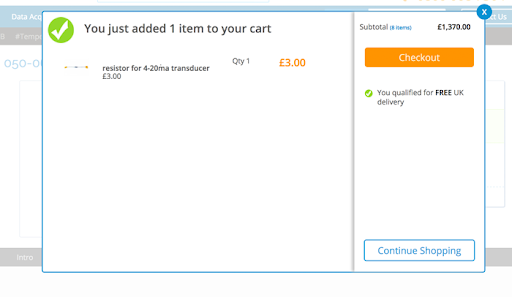 4. Embrace the Mini Cart
A mini cart is a pop-up that displays the most crucial cart information. It allows clients to have a look without leaving the product page they're on.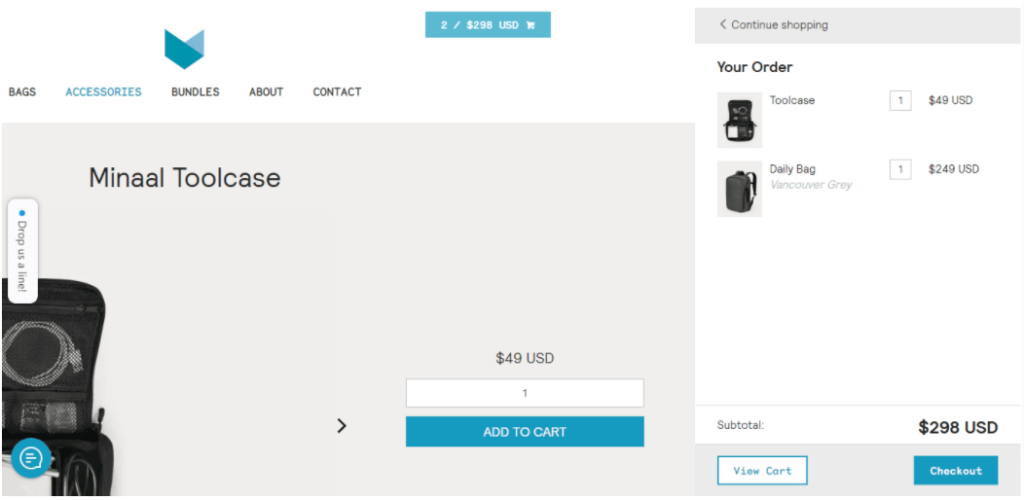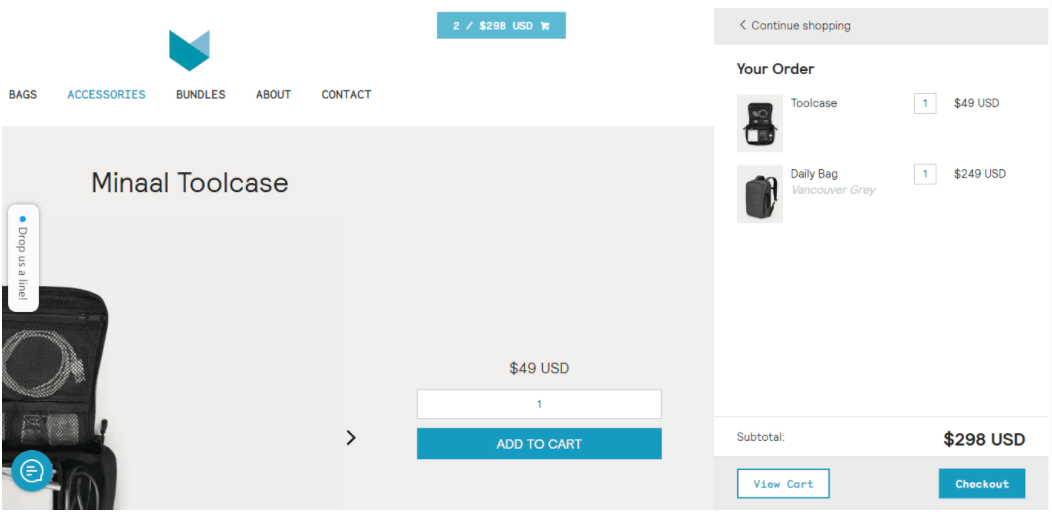 Let's imagine you are shopping on Minaal and can't recall whether or not you have put the tool case in your cart. Without leaving your place on the site, you may check what's in your shopping cart by clicking the shopping cart icon.
5. Provide Information About Free Shipping
The most common reason for individuals abandoning their shopping carts is because of high delivery costs. Fortunately, there is a simple solution: provide free delivery on orders exceeding a specific amount and then gently encourage your consumers to reach that level.
Don't merely provide free shipping; actively encourage customers to use it by reminding them about it.
Shopping Cart Abandonment Metrics
Knowing the worth of individual carts allows you to target more critical carts with greater precision. This will help you boost your chances of recovering the transaction. When you look at these numbers as averages, you can see how much of an impact each one of these abandonments has on your business:
The number of items: how many items there were in their cart when they abandoned it.
Cart value: sum of the values of the items in the cart
Completing order time: the amount of time it takes a customer to complete their purchase from the time they start exploring things to when they finish it.
Checkout page load times: how fast is your checkout page load time, and how do your customers interact with it. Make sure to use heat maps and session replays for this matter.
Transaction path length: the number of steps or pages a customer must go through on their way from exploring to completing a purchase.
These KPIs will help you to monitor your checkout process more precisely and make decisions according to them.
Statistics You Need to Know About Shopping Cart Abandonment
The rate of checkout abandonment varies depending on the industry you're working in, the product you're selling, and who you're selling to. The average cart abandonment rate is 69.57 percent, according to Baymard Institute's 2019 research.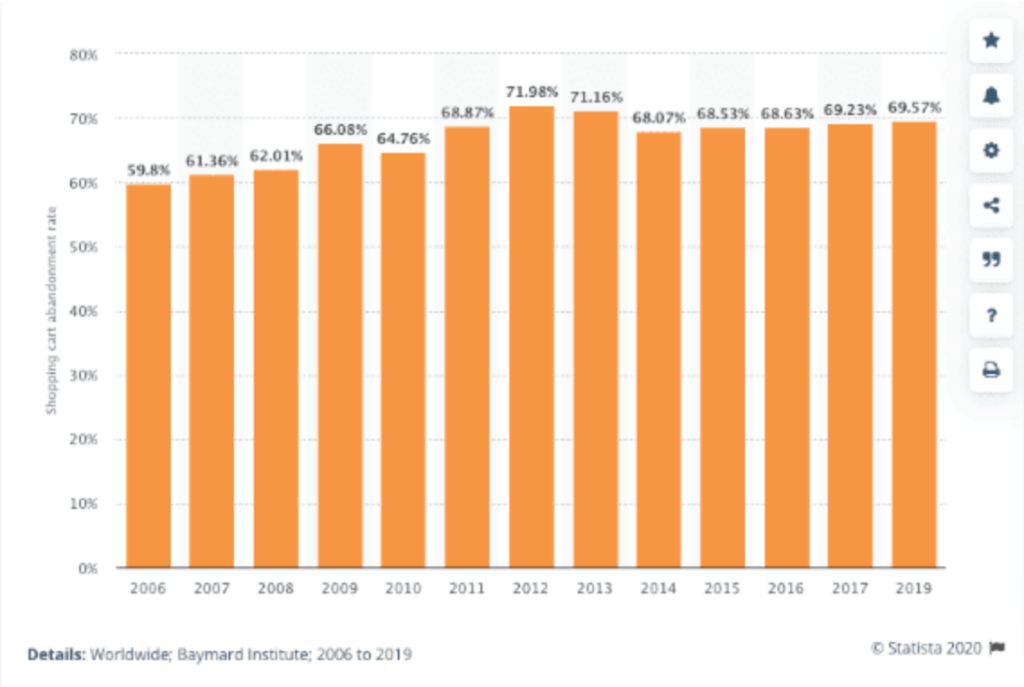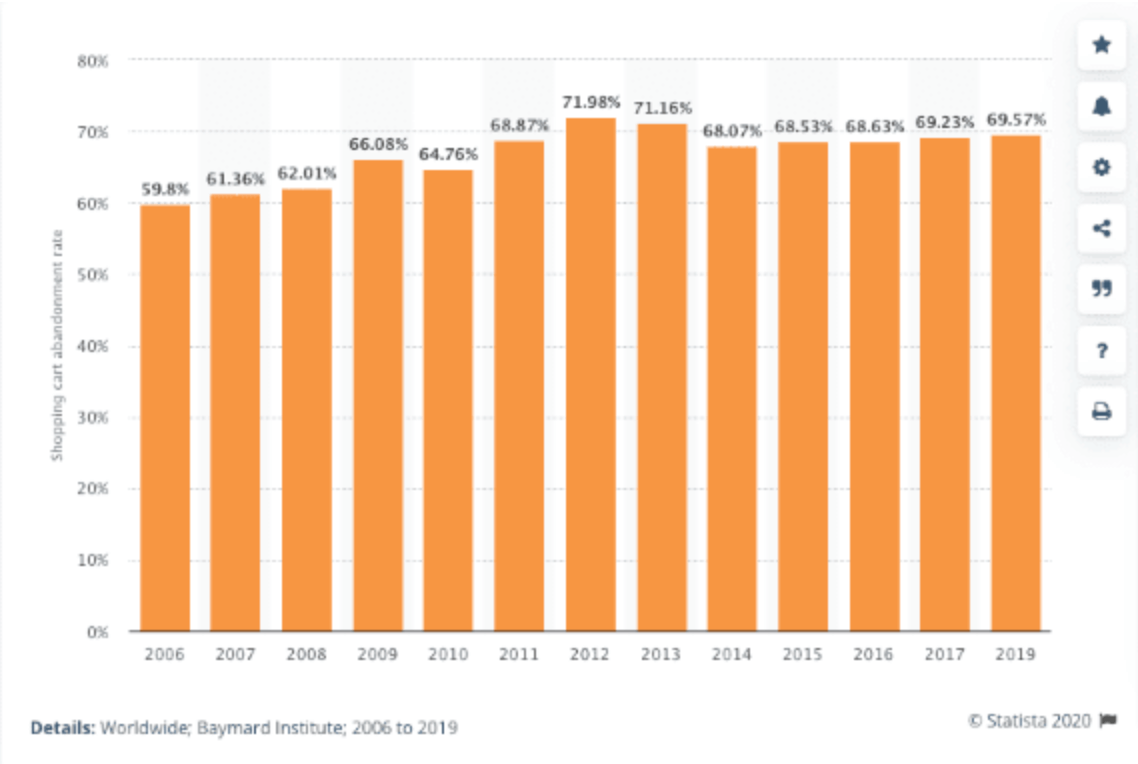 In an ideal world, your cart abandonment rate would be lower than this. This is, however, a standard for average performance. If your abandonment rate is close to this level, a slight adjustment will quickly have you on your path to a higher conversion rate.
This part will demonstrate shopping cart abandonment statistics to explain the reasons we mentioned before and what online companies can do to address the issue. You're one step closer to converting surfers into customers when you have this information.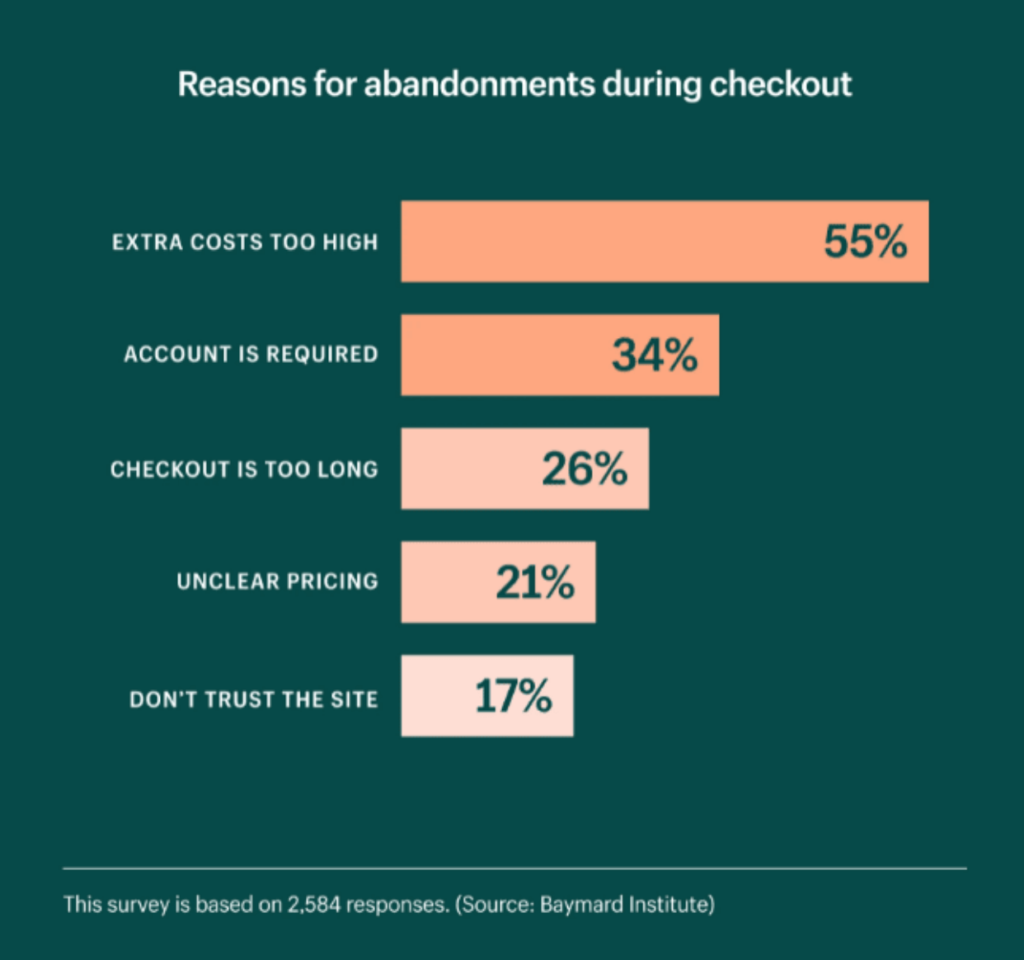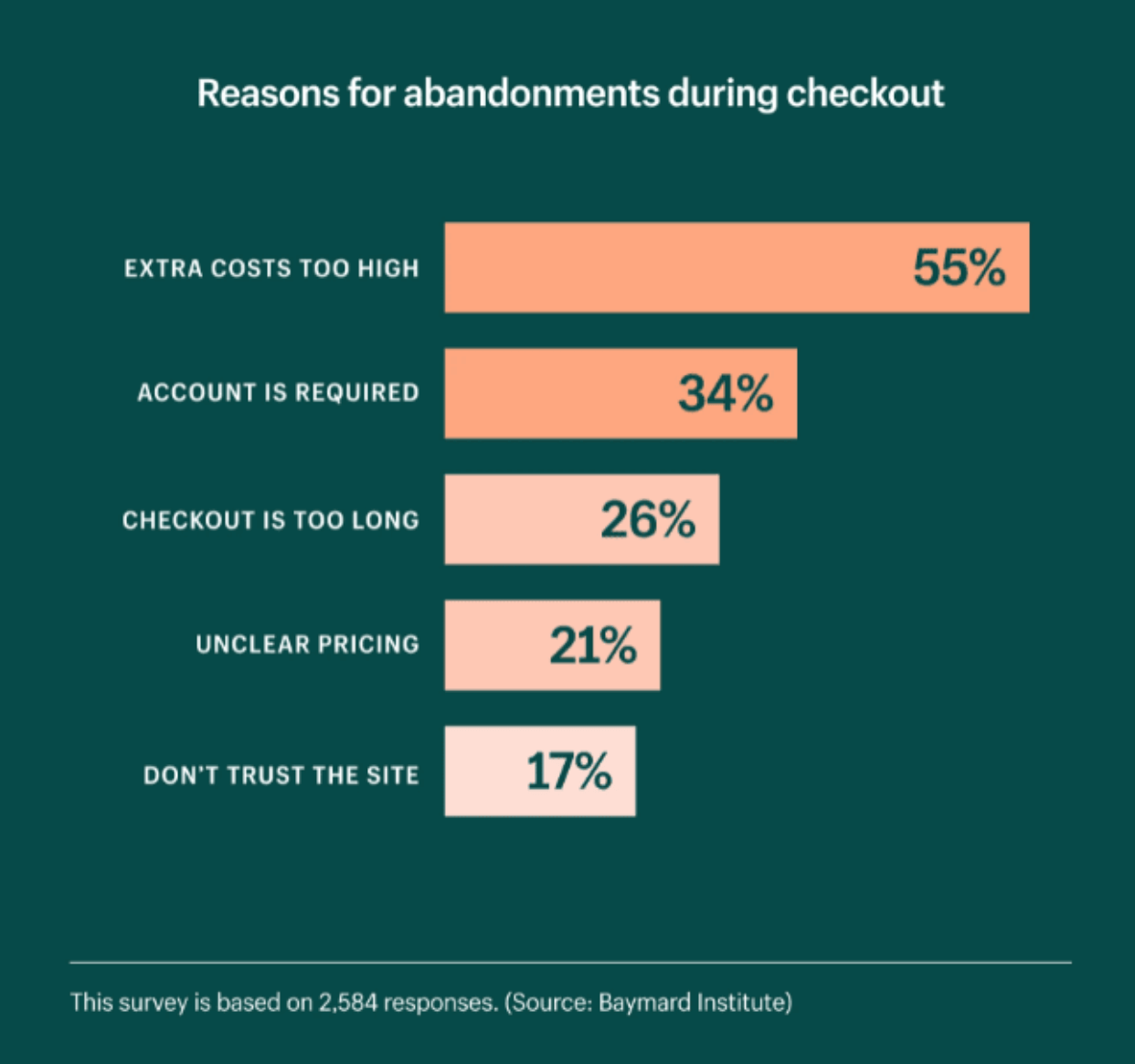 1. Extra Costs
Free delivery is the most effective inducement for more than half of online buyers in persuading customers to purchase from an online retailer. Following that, there are the discounts you gave them (41 percent ).
Given how important price is to today's buyers, it should come as no surprise that any additional fees added at the checkout process make the customers flee.
2. Too Long Checkout Process

Did you realize that the standard checkout procedure in the United States has 23 form elements? Popular form fields assist internet retailers in gathering information about their customers, including their name, address, and birthday. However, your search for information may be driving them away.
18% of shopping cart abandonments are due to a lengthy and complex checkout process.
3. Unclear Pricing
High shipping prices sometimes cause cart abandonment. Similarly, many (17%) shoppers abandon their carts because they cannot assess the whole order cost upfront.
When shopping online, customers may be charged additional costs, especially if they purchase from other countries. Import taxes and currency adjustments all factor into whether or not buying from an online business is worthwhile.
4. The Website Is Untrustworthy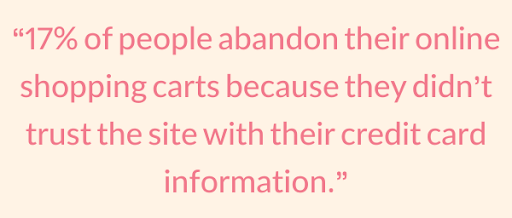 Nearly 1.4 million people in the United States reported being victims of identity theft in 2020. It's no surprise that modern buyers consider privacy factors when shopping online because sensitive information like credit card numbers and home addresses are submitted through online checkout.
Measuring Shopping Cart Abandonment With Google Analytics
Here are the steps to measure shopping cart abandonment with Google Analytics
Step 1
By clicking the gear symbol in the bottom left-hand corner of your screen, you may access the Google Analytics admin page. Then, as indicated in the image below, click on 'Goals.'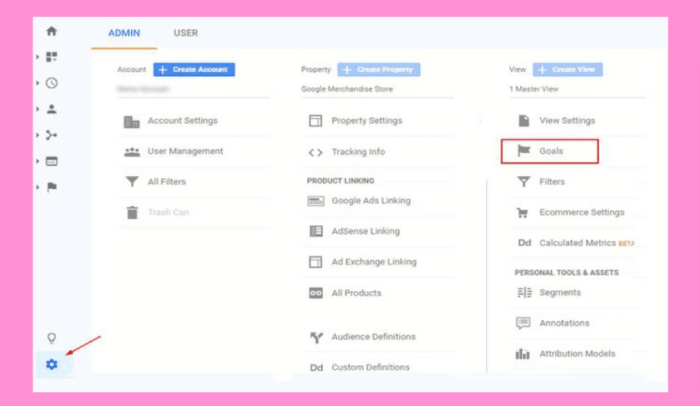 Step 2
To create a new goal, click the 'New Goal' button on the following screen, then select the 'Place an order' template from the 'Goal Set-up' menu and click 'Continue.'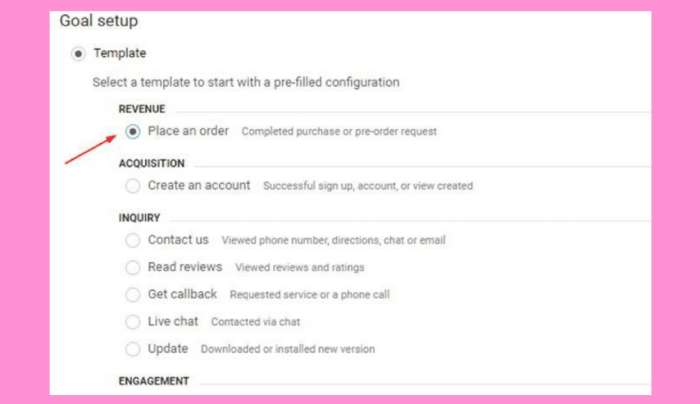 Step 3
Give your goal a name in the 'Goal Description' menu that follows, then select 'Destination' as your goal type and click 'Continue.'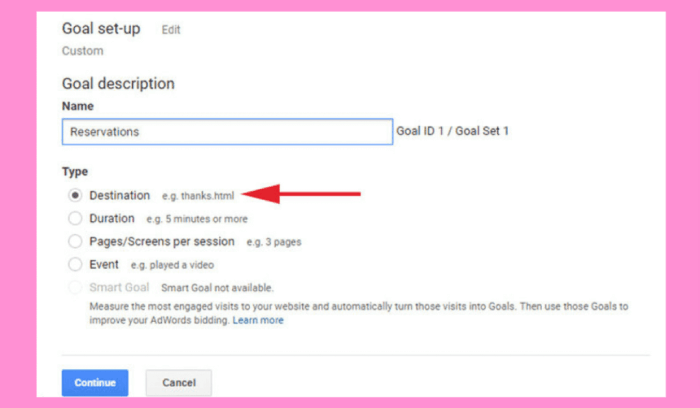 Step 4
Select the destination as the URL of your 'thank you' (or order completion) page under the 'Goal Details' menu. Choose the funnel option and fill in the blanks with all of your checkout stages. In this example, the two steps of the funnel will be the cart URL and the checkout URL, as illustrated in the graphic below.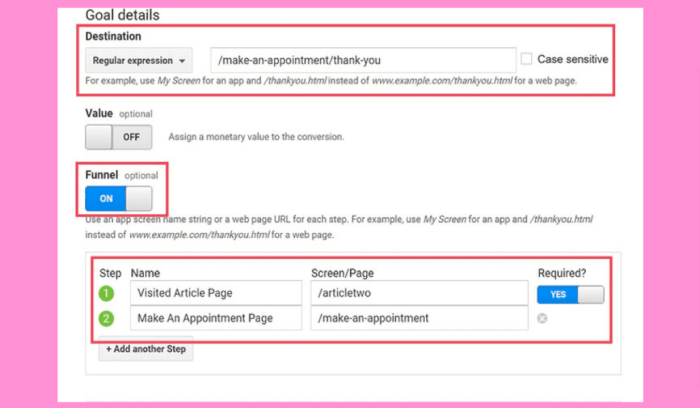 Your goals and funnels are now complete.
To examine your cart abandonment rate, go to Conversions > Funnel Visualization, choose your objective from the drop-down menu, and the visualization should look like this (you need to wait for a couple of weeks for accurate data).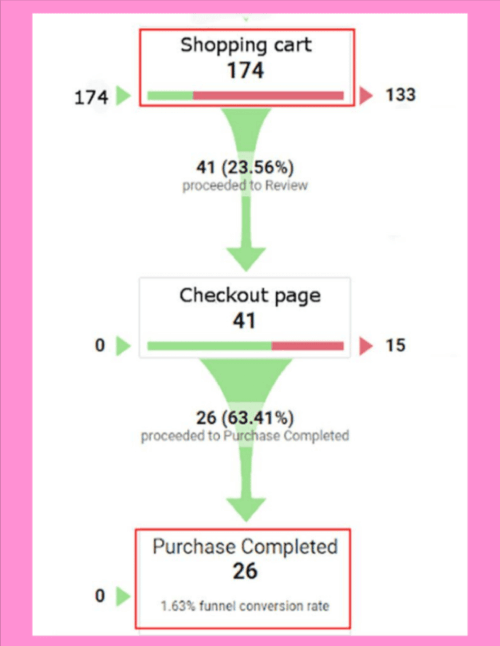 This visualization, as you can see, shows the exact number of people who have entered your shopping cart and the ones who completed their purchase. Afterward, you are able to calculate shopping cart abandonment by the formula we mentioned before in this article.
Step 5
Let's add one more step to our process here. Actually, it's not a step for Google Analytics. We saw how GA works in this field but what if we introduce you to a simpler and handier tool?
WatchThemLive analytics is a well-designed program for measuring your shopping cart abandonment. You can use our goal tracking service for more detailed information in a much easier process. Indeed, all you need to do is to add some code to your website and you're done. Everything else is done by our analytics tools.
If you need simplicity and power at the same time, try the WTL goal tracking feature right now.

Conclusion
Let's summarize what we've discussed so far in this essay.
We learned what cart abandonment is, its effects on businesses, and how to calculate it.
Looked over a variety of reasons why individuals abandon shopping carts.
We went over effective ways for lowering cart abandonment rates, including everything from improving your checkout page design and customers' priorities.
And finally, We learned how to use Google Analytics to track our eCommerce store's cart abandonment rate.
Now it's time for you to act and solve this problem forever.