The checkout process is where the main goal of your eCommerce is achieved: sales. It's very important and crucial to bring in more traffic and potential buyers to your website. But, if they don't convert, the traffic you drive to your website won't matter at all.
You are supposed to increase your conversion rate for more revenue. And, the checkout process is where your potential buyers buy from you.
There are multiple reasons that customers leave a website. For instance, it can be because of your landing page design, slow loading web pages, high prices, and so many other things. And, the checkout page is one of the pages with the highest abandonment rate.
So, let's see how we can solve this problem. 
Why Do Customers Abandon the Checkout Process?
If we want to be fair, many customers just want to window shop, compare the prices, or save the item for later purchase. And, this will impact the data that has been collected. So, we have to exclude the "just browsing" data. Then, analyze the remaining customers that leave the shopping process.
You can see the reasons that customers abandon the checkout below: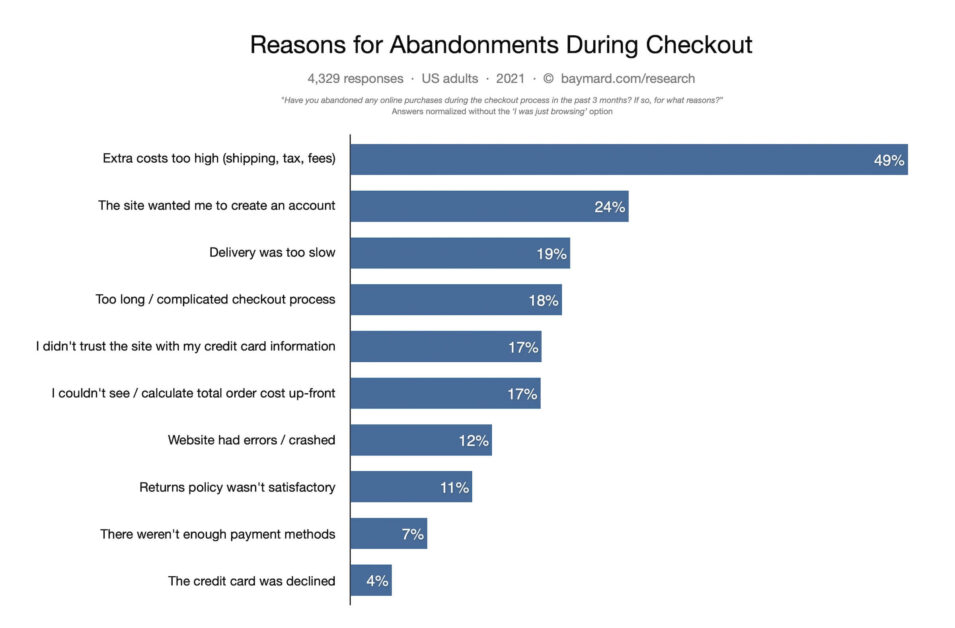 Image Source: www.baymard.com
Almost 60% of online customers abandon the checkout process. Maybe it's for the high extra costs or the technical and design issues that will make the website and process slower than expected.
Most of these issues can be resolved, and we will talk about them in the next parts. Therefore, it's important to understand the impact that little things can have on your website sales rate.
If we want to make the importance of the checkout process more clear, we have to mention some statistics. According to the Baymard study, $260 billion is recoverable in the US and EU eCommerce only by optimizing the checkout process. This is why we emphasize on this matter.
Related Article: 5 Stunning Examples of Checkout Page Design
How to Optimize the Checkout Process?
I hope that the importance of this matter is clear for you by now. That's because we are going to dive into the details and the ways to improve the checkout process for more conversions and sales.
1. Try to Know Your Audiences Better
Knowing your visitors can help you in so many ways. You can make decisions according to their behaviors. Also, it will help you to understand where the pain points are and what causes visitors to leave your website. So, you can improve those things and prevent revenue loss.
One of the best tools that can help you in this regard is the WatchThemLive analysis tool. WatchThemLive (WTL) features like heat maps and session recorder will provide you lots of information about your website visitors. You can use this information for personalizing your website accordingly.
For more information about WTL, watch this video:
Try out WatchThemLive now! Check out the plans and choose the one that best suits your needs.

2. Let Them Purchase Whenever They Desire
We indeed want to increase the sales numbers. But, giving the customers more freedom can be very beneficial. When they add some items to their cart, your website should provide multiple checkout buttons. So, the customers can leave the shopping cart and go complete the purchase whenever they want.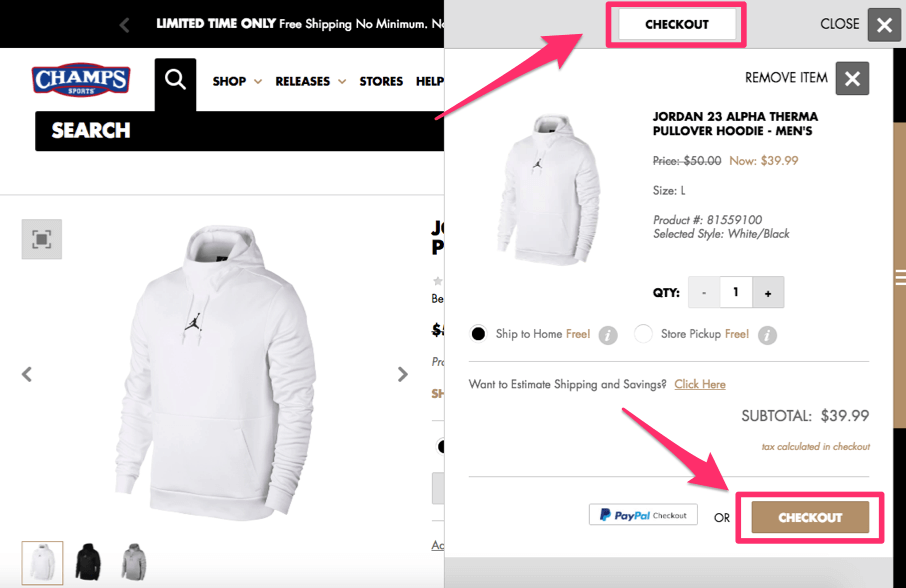 In the picture, you can see the options that customers have for leaving the shopping process. However, it allows them to continue shopping without making it any more difficult.
3. Make the Pricing Favorable
We all know how easy it is for customers, nowadays, to search for their needed products and compare the prices. So, it's reasonable to not buy from you if the pricing is too high.
There are some tricks to make more customers buy from you:
Discounts: It's an old but still beneficial way for encouraging the customers to buy from you. You can offer reasonable discounts for returning customers, or for referring their friends. This can encourage them to complete their checkout process.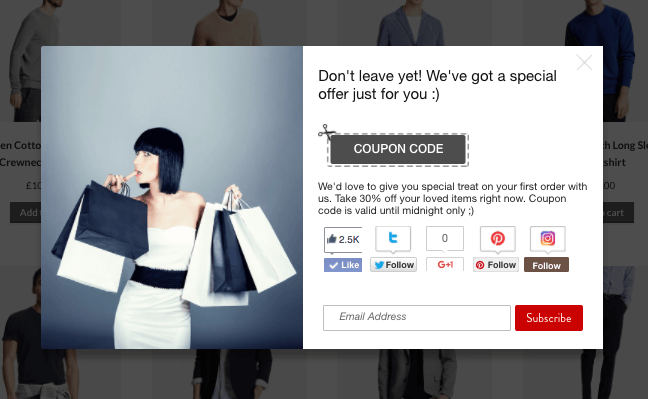 Free Shipping: Make it more reasonable to buy from you by making the shipment free. Customers mostly don't like to pay extra money for their purchased items. Therefore, realizing that they don't have to pay for the delivery will make them happier.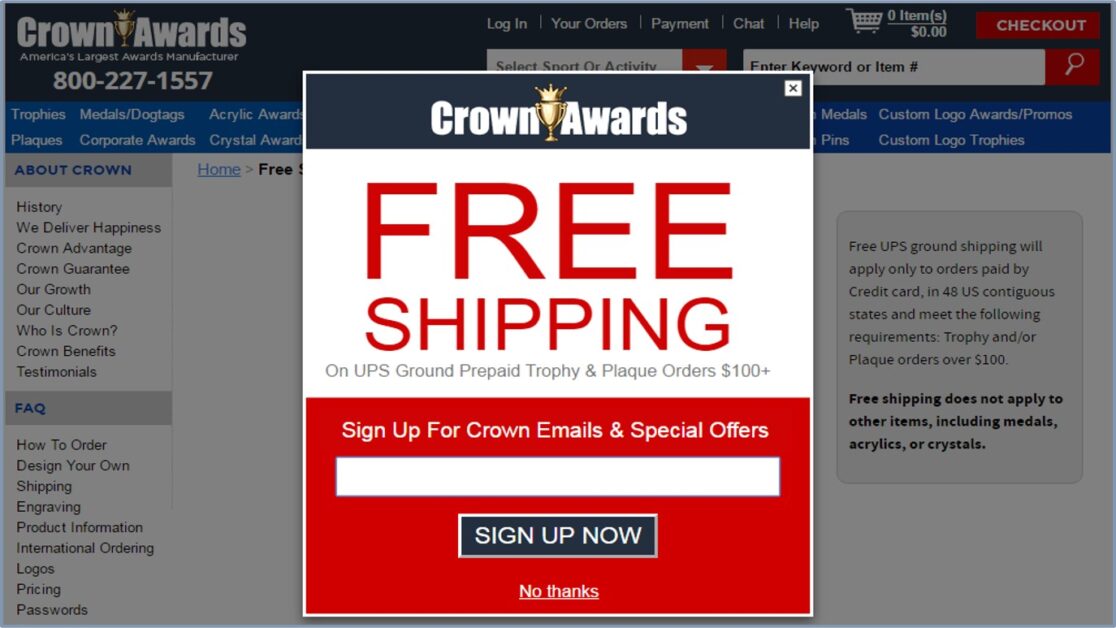 4. Secure the Checkout Process
This is a vital step for your shopping website. In today's era, achieving your customers' trust is getting harder and harder. There are lots of credit card frauds happening, and this will affect the shopping process.
You as the seller should provide a secure checkout process. So, your customers can trust you and enter their credit card information.
You can get help from security companies to secure the process and use their badge to ensure customers their data is secure.
5. Reduce the Number of Form Fields
As you have seen in the above chart, one of the reasons for checkout abandonment is a long and complicated checkout process. If your checkout process is too long, customers will hesitate to buy from you. And, this is not what you want. You can make the purchase process more effective by analyzing your funnel.
It's important to gather just the needed information and avoid creating long forms. Indeed, this research shows us that long forms have a reverse effect on the usability of your website.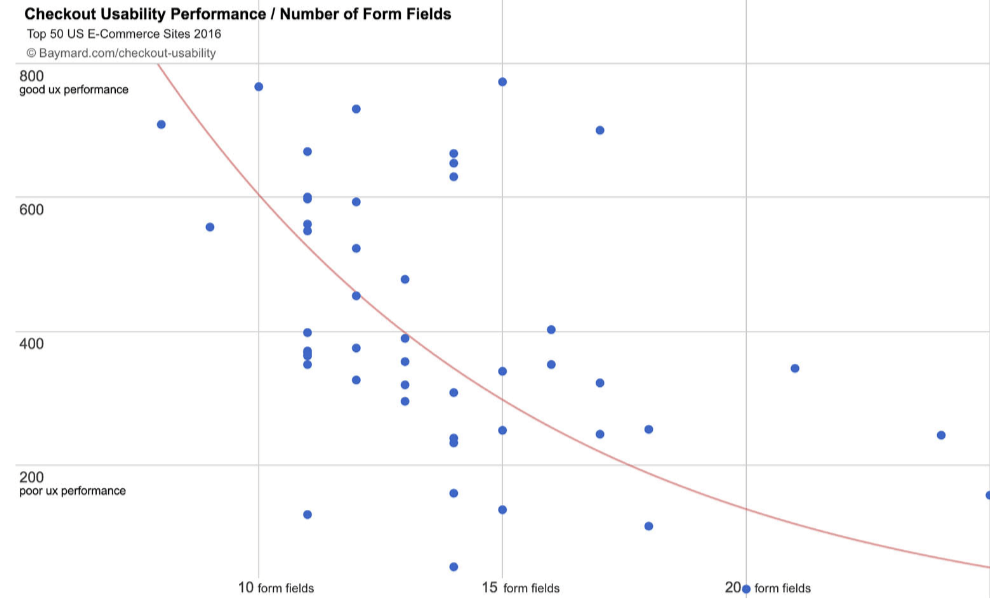 6. Make the Checkout Process Usable on Other Devices
Almost everyone has a mobile or tablet device. And, they need to be able to perform their daily shopping from their devices. Hence, it's a good idea to be prepared for that.
You need to design your website UI/UX in a way to be compatible with multiple devices. This will allow your customers to complete the purchase and checkout process anytime and anywhere they want. That means no more boundaries for your customers and more sales for you.
7. Simplicity is the Key
Forcing sales can have the opposite effect. Customers don't like to be forced to do anything. They need to have the freedom to explore and not be disrupted by your pop-ups every 2 seconds. Make your pop-ups simple as possible and only for your best products.
Make sure not to overwhelm the customer with too much information as well. Also, provide exact prices and return policies. These are the most important factors.
In Conclusion
Making visitors purchase products and converting them into long-term customers is the final goal of an eCommerce business. As we discussed in this article, a huge percent of visitors will leave the website during the checkout process.
This is a problem that can be solved by spending time and effort. And it will prove to be beneficial for your business. Sometimes little changes will have a huge impact on your sales.