When an online buyer adds products to their cart but departs before completing the transaction, we call it shopping cart abandonment (or basket abandonment). The average cart abandonment rate across all industries is around 75%. This indicates that three out of every four visitors to your eCommerce site will never become customers. But, some shopping cart abandonment solutions can be used for reversing this process. 
Just to get those potential buyers on your site, you're spending money on branding, content production, advertising, SEO, and so on. And after all that, you may even be using clever UX strategies and Conversion rate optimization tactics to optimize your experience. But, If 75% of visitors depart without making a purchase, all of this has a significant impact on your business.
So, let's jump into it and see if we can make things look less scary.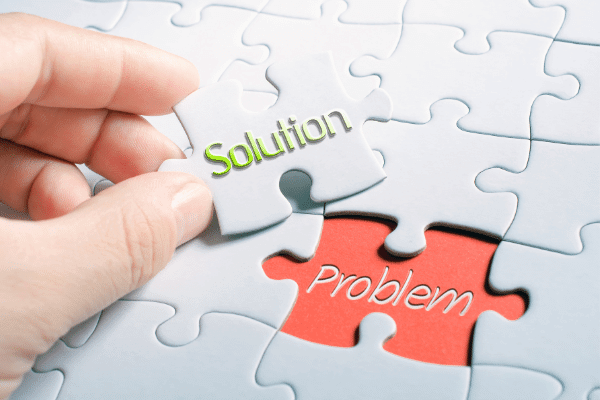 More information on user behavior and marketing strategies 
Top 8 Shopping Cart Abandonment Solutions
You might believe that there's nothing you can do to prevent a customer from abandoning their basket. That whenever your customer leaves, they're gone. However, there are a variety of shopping cart abandonment solutions and tactics that can help to convert a large number of abandoned cart visitors into sales and bring them back. 
Here we will discuss some of the ways and solutions to reduce the shopping cart abandonment rate. 
1. Know Your Audience
The first and most crucial step is to recognize your customers' behaviors and their priorities. You need to know how they react to your website and which part of it is pushing them away. For example, we need to determine which part of our checkout page is less welcoming for the audience and fix it. All of these can be solved by using analysis software. WatchThemLive analysis is our choice here. 
WatchThemLive provides you with two primary services here:
Session Replay:

By this service, you can watch all of your audience's activities while they're on your website. You can understand how they react and move through your design.

Heatmaps:

This technology lets you know which part of your website is more attractive to your audience. You can find out your design weaknesses and cover them immediately. 
If you are eager to take advantage of these and many more services, sign up for free.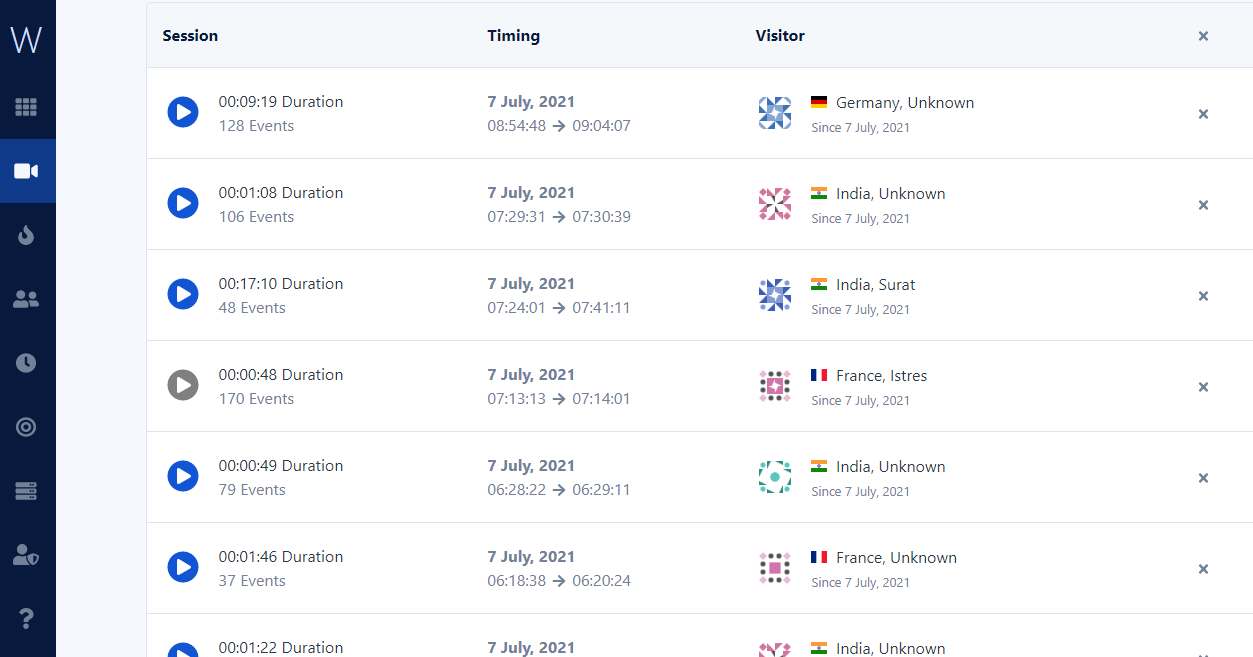 2. Exit Detection
Exit-intent technology is one of the most dependable techniques to prevent shopping cart abandonment. When a visitor shows leave behavior, this clever technology detects it and displays an overlay that has a good message for that specific moment.
For example, imagine a consumer has already reached the checkout page and is considering leaving because the shipping cost is too expensive. Therefore,  a message that offers free shipping for purchases over a specific amount could rescue the sale. This also increases the average order value.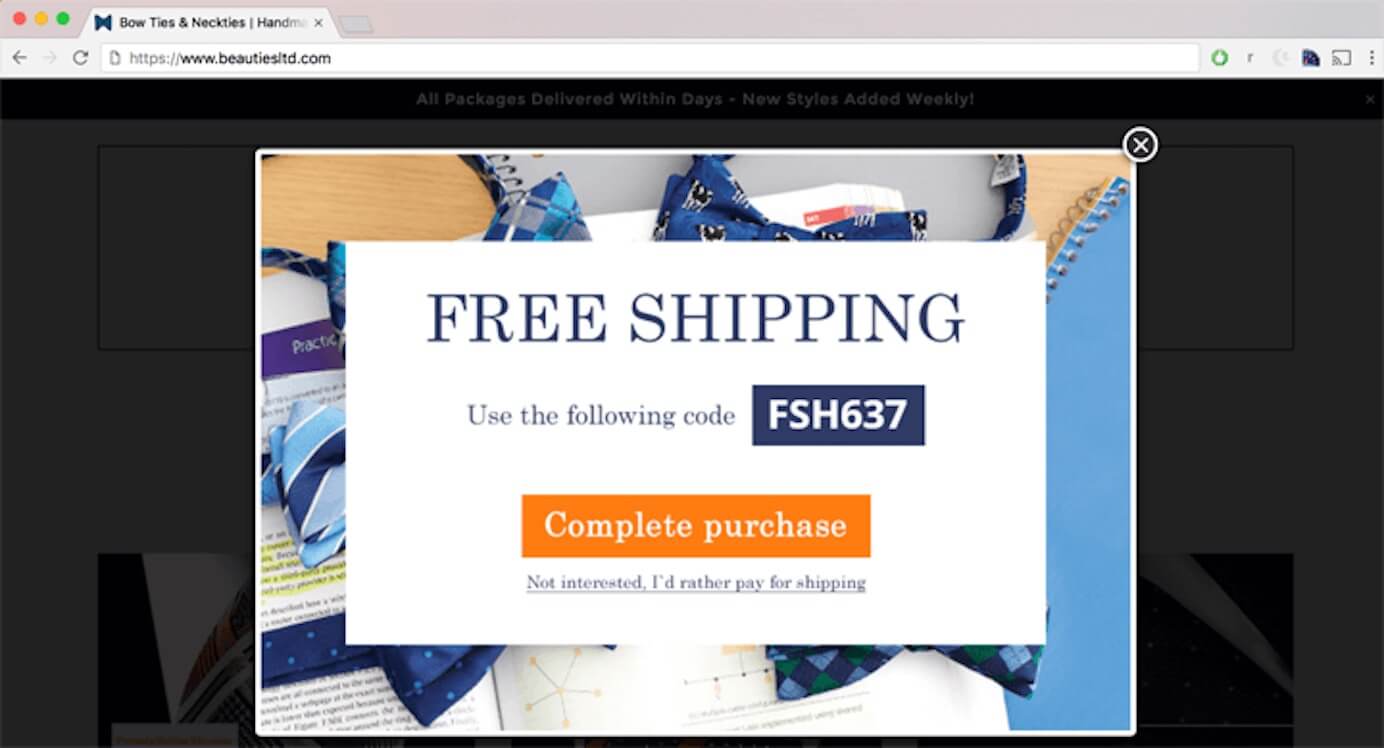 It's critical, though, that this technology is used delicately and based on a database of customer behavior; otherwise, it could irritate customers and cause them to quit permanently.
3. Email Remarketing
Online shoppers frequently add products to their shopping carts or begin the checkout process. But, abandon it for a variety of reasons. It could be a technical issue, they could be researching, or they simply weren't able to calculate total costs upfront.
Whatever the cause for abandoned shopping carts, emailing them is one of the most efficient ways to remind them to return. However, you should personalize this emailing process. For example, you should do some data analysis about your customers and perform persona mapping Then, you can avoid sending similar emails in bulk and make your customers feel like you deeply know them.
4. Retargeting Ads
Did you know that a retargeting ad is 76% more likely to be clicked than a standard display ad? Because clients already know your product and are just being reminded of it. It's not about something they might want in the future; in this case, you know that they are already interested in your product.
Thanks to brand recognition and personalized content or offers, they're also ten times more likely to click on a retargeting ad than on a conventional one. So keep this in mind as one of the best shopping cart abandonment solutions. 
5. Chatbot Service
It's not that easy to shop on the internet. If customers have questions or concerns, they may pause. additionally, if they are unable to discover answers they may abandon the process of buying. If you don't have a 24/7 customer care center, it might be a good idea to offer clients a live AI chat service to assist them.
Chatbots, also known as conversational bots, can be helpful at several stages of the customer care experience, from greetings to lead generation and many more.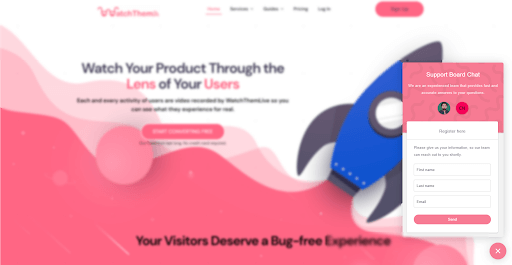 Chatbots can help in selling by providing offers and discounts, or even incentivizing your consumers to stay and finish the transaction. So, chatbots can make a good shopping cart abandonment solution.
6. Transparent Process
It will relieve your customers to know precisely which part of the buying journey they are at. It won't make them any nervous, and they'll be convinced that everything on your website is how it should be, from prices to customer services. 
Finally, extra charges are one of the biggest causes for cart abandonment, which indicates shipping fees. You must also be open about your shipping prices to combat this cause of shopping cart abandonment. Display them as early as possible, even on product pages. Also, create a dedicated page detailing shopping costs and other information.
7. Payment Options
Upfront payment might be intimidating for some consumers, and it may prevent them from purchasing whenever they feel ready through their buyer journey.
As a result, providing some other methods for payment that meet their needs is super important. 56 percent of buyers polled in the Klarna Confidential Report said they were more likely to spend more If more payment alternatives were available.
These payment methods have swiftly gained popularity and can be used in any eCommerce shop. 
So if the costs are reasonable, they're another wonderful way to reduce cart abandonment and boost average order value.
8. Guest checkout
If your customers are abandoning the payment process just where they need to create a new account, Consider allowing them to check out as a guest.
This may happen for various reasons: they only buy from the store once, they don't want to reveal personal information, and – most importantly – they don't want to receive emails.
Conclusion
As you can see, there are a variety of reasons why customers quit their shopping carts. While you may never be able to recoup all of the customers who abandon carts, the data shows that the minimum expenditure required to reclaim those potential purchases is well worth it. We provided you with some of the best shopping cart abandonment solutions so make sure you make that extra revenue.