Persona mapping is a critical step for businesses that apply a customer-centric approach. The process of mapping buyer personas enables businesses to more effectively identify their customers to elevate their marketing efforts. Understanding who your customers are allows you to create a marketing message that resonates with your audience.
In this blog post, we'll help you understand how to get started with persona mapping to deliver a great customer experience. So let's begin.
Related Article: How to Create an Effective Buyer Journey Map?
What Is Persona Mapping?
Persona mapping is the process of creating different profiles based on your target customers from different segments. The information in these profiles includes your target audience's characteristics such as:
Personal attributes

Interests

Values

Pain points

Motivations

Behavior

Goals
Marketers create customer personas by collecting qualitative data through interviews, surveys, observation, etc.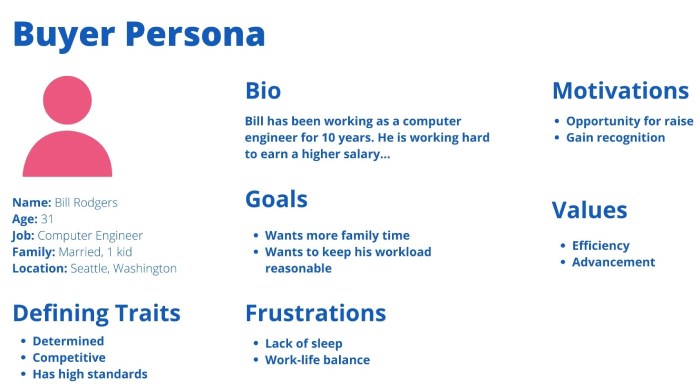 Why Is Persona Mapping Important?
Persona mapping helps you understand your customers more deeply compared to demographic analysis. Therefore, it enables you to offer more personalized experiences to your audience, which will increase their satisfaction.
Today, more businesses are focusing on improving the customer experience. And persona mapping has become a powerful tool that facilitates the process of designing a more effective customer experience.
How Do You Do Persona Mapping?
Now, let's take a look at the steps of the user persona mapping process:
1- Understand Your Target Audience
The first thing you need to do is conduct research to know your audience. There are many ways to gather information from your customers, such as:
Monitoring social media

Gathering demographic data

Using behavior analysis tools
Behavior analysis tools can give you valuable insights into user behavior. Watch Them Live is one of these tools that offers heatmaps and session replays. These features enable you to track visitors' interactions on your website. You can find out what attracts your audience's interest, how they interact with your content, and what type of content is more engaging.
All this information will provide a deeper understanding of your audience, which allows you to create a tailored experience that helps you get more conversions.
Want to try out Watch Them Live to boost your marketing strategies? Choose the plan that suits you best and get your free trial.

2- Segment Your Audience
If you have different types of customers, you should divide them into different segments to create more detailed buyer personas. Keep in mind that a buyer persona is not a real person; it's a fictional representation of your target audience.
Audience segmentation helps you deliver more personalized messages to your audience that enables you to build stronger relationships with them.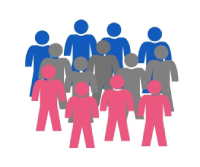 3- Create Buyer Personas
After segmenting your customers, it's time to create a buyer persona for each segment. To create better buyer personas, you need to ask yourself the right questions. The answers to these questions will help you build personas that accurately represent each segment.
Here are some of the questions about your customers you should answer:
What are their needs and pain points?

What are their values and goals?

What challenges are they facing?

Where do they get their information?

What is their job, and in which industry do they work?
The more detailed you are in customer persona mapping, the better you will be able to develop your marketing strategies. But remember to only focus on information that really matters.
4- Define What Makes You Different from the Competition
At this step, you should define what makes your offer unique that would encourage customers to choose you over your competitors. You need to show the value of your products or services and how customers can benefit from them.
Follow these tips to better target your buyer personas:
1- Personalize your marketing efforts for each persona to make your offer stand out. 80 percent of customers are more likely to buy from brands when the experience is personalized.
2- Use social proof to show your products or services are reliable. An excellent strategy is to show how previous customers are satisfied with your offer.
3- Educate your audience about your products or services. This way, customers will understand why they need your services. It will also increase your brand's credibility.
4- Keep an eye on your competitors. By conducting competitor analysis, you can find out who they are targeting and how they are engaging them. This information enables you to learn more about your prospects and find new marketing opportunities.
5- Determine What Motivates Customers to Buy from You
Providing your audience with valuable content and building connections isn't always enough to motivate customers to make a purchase. You need to discover the psychological triggers that convince leads to convert into customers.
Understand the emotional buying triggers of each of your personas to persuade more customers to buy.
Let's see an example. Imagine you have two different buyer personas named Kaitlyn and Josh with different motivations.
Kaitlyn is the type of person who prefers to buy whenever there are sales promotions. She will only come back to purchase again if you are offering discounts and coupons. Here's how you can grab Kaitlyn's attention and motivate her to make a purchase:
You can target her with promotion announcement emails.

You can use retargeting ads to encourage her to purchase if she has already seen the promotion.

You can announce your sales promotions on social media.
Josh is your skeptical buyer persona. He will only buy from you if he trusts you, so it takes some time to convince him. If you want Josh to become your customer, the first thing you need to do is build credibility. Also, you have to answer his questions accurately and precisely. Having patience with this type of buyer persona is necessary as it takes time and effort to sell them your products or services.
Conclusion
Persona mapping is a key strategy to target your customers more effectively. By mapping buyer personas, you will be able to convert your audience more easily. It helps you understand your audience's needs so you can tailor your marketing to each customer and win their loyalty.