If you want to make the most out of your website traffic, page optimization is essential. By optimizing your web pages, you can engage your visitors more effectively. This can encourage them to convert easier. Any business that owns a website must consider web page optimization to stay ahead of the increasing competition. 
In this complete guide, you'll find out what page optimization is, why it matters, how you can do it, and some of the best tips and strategies to get started. We will also introduce an excellent tool that can help you optimize your web pages for a higher conversion rate. 
So, let's waste no more time and get started. 
What Is Page Optimization?
Web page optimization is the process of improving all the aspects of your web pages to increase user engagement and convert more visitors. The process involves using optimization tools and strategies to increase conversions and revenue. 
By improving your web pages, you can ensure you provide the best user experience for your visitors. This is a great way to boost conversions without paying for advertisements. 
When you optimize your pages, you will build trust with your website visitors and establish stronger relationships with them.
Why Is Page Optimization Important?
Page optimization is important as it enables you to deliver a better experience to your audience. Every visitor wants to accomplish something when they visit your website. Maybe they want to browse your products, find the answers to their questions, or sign up for your services. If you optimize your web pages, you can ensure visitors will easily find what they are looking for.
Web page optimization is what you should do to build a more effective website. This way, you can boost revenue growth as more visitors convert to paying customers. 
Best Page Optimization Strategies
Let's take a look at some key page optimization strategies that help you get the most out of your website:
1- Make Your Pages Mobile-Friendly
Today, there are more than 6 billion mobile users worldwide. That's why it's more important than ever to optimize the mobile experience to succeed in the market.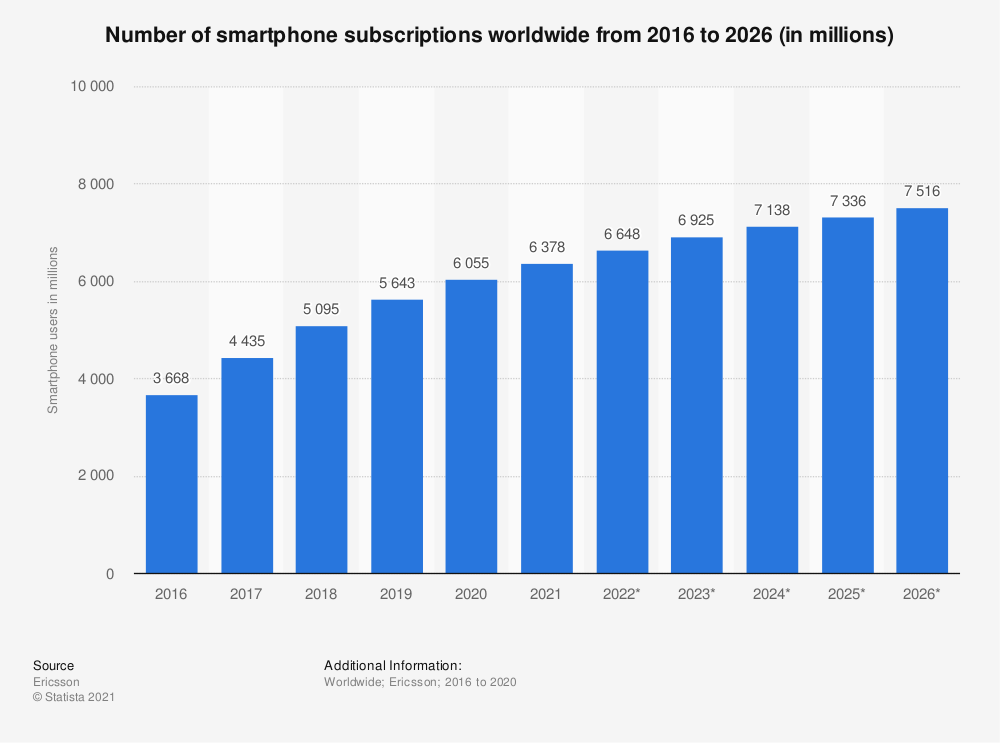 Also, keep in mind that Google is now using mobile-first indexing. This means that it first indexes and ranks your mobile content. Therefore, if you haven't optimized your content for mobile, it will affect not only your mobile conversions but also your search engine ranking. 
Make sure to test your web pages on different mobile phones and screen resolutions common among your visitors. And see if your website is fully responsive.
These are some of the things you should consider while testing your pages on different devices:
If the page loads quickly enough

If the text is easy to read

whether the content visible on the page

If the graphics are scaled-down and are of good quality
Related Article: Top 7 Tips on Website Redesign for the Best Mobile User Experience
2- Increase Page Speed
70% of customers say that page speed affects the likelihood of purchasing from an online shop. These days, people won't wait for more than a few seconds for your website to load; they will leave immediately.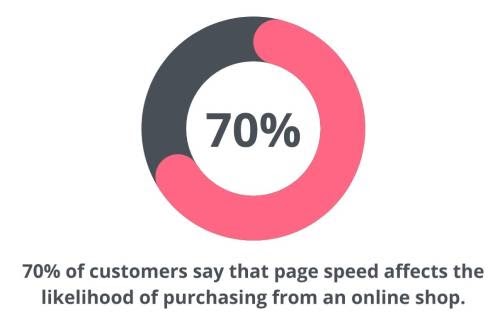 Web page speed is one of the most important factors that influence the user experience. Here are some of the reasons for a slow-loading page: 
You haven't optimized your images

You have messy code

There are JavaScript issues

You are displaying too many ads
Remember that even a millisecond can make a difference that affects your business. 
3- Tailor Your Web Page Copy
Your copy is one of the most critical elements of your web page. So, it's necessary to take your time and write your copies carefully. You have to make sure your page copies lead the visitors toward taking action.
To write more compelling copies, you need a deep understanding of your audience. Try to understand their pain points, interests, needs, and doubts. This way, you will be able to create copies that encourage your visitors to move forward in their journey. 
One of the best ways to optimize your copies is using a heatmapping tool. Heatmaps can show you how people interact with the elements on your web pages.
You can also get help from your existing customer base to find out how you succeeded to encourage them to convert.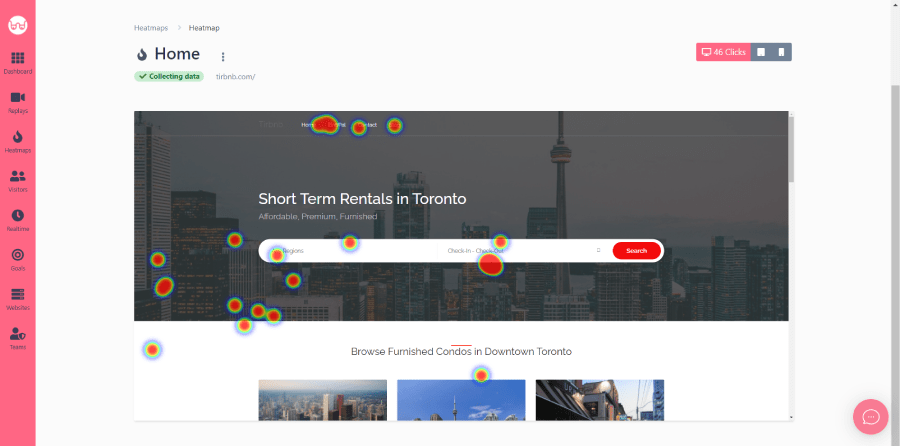 4- Improve the User Experience
User experience is a key factor you must consider when doing web page optimization. By creating an intuitive user experience, you can motivate more website visitors to convert. Also, the more effective the user experience, the higher your customer retention will be.
Analyze your website analytics to discover the high-exit pages. These are the pages that are likely to have a poor user experience. So, focus on these web pages to figure out what's making people abandon your website.
5- Test Your Content
To provide your visitors with great content, you should know who they are and what they expect from you. Performing content testing will help you determine if the content on your web pages fits your audience or not and if they can comprehend it. 
Here's what you can find out by conducting content testing:
The words you should use to enable users to understand you

The information you need to convey to educate your audience

And the effectiveness of your call to actions
How Can You Do Page Optimization to Increase Conversions?
Page optimization is an ongoing process. Here we are going to discuss the steps you should follow in this process to improve your conversion rate:
1- Understand Your Target Audience
Understanding your target audience is the first thing you need to do to optimize your pages. An excellent way to achieve this understanding is by creating ideal customer profiles. To know your ideal customers, ask yourself these questions:
To which industry do they belong?

What is their company size?

Why would they need your product?

What are their pain points? 
By answering these types of questions, you can gain a clear picture of your buyer personas. When you know who your customers are, you will be able to optimize your conversion funnel. 
2- Track User Behavior
Now you have to track visitors' interactions with your web pages. Monitoring user behavior enables you to find the leaks in your conversion funnel. In this step, it's essential to detect the pages that make visitors leave your website. Then, see how they are interacting with these web pages and what happens before they leave. 
Besides heatmaps, which we mentioned before, using a session replay tool is a great idea to follow visitors' journey on your website and see what's going wrong. 
3- Develop a Hypothesis
At this stage, you know which parts of your marketing funnel need improvement and why visitors are not converting. Now it's time to create hypotheses to fix those problems. So, develop a hypothesis for each problem that specifically tells you how to resolve it. 
4- Prioritize Page Optimization Tests
After creating multiple hypotheses, you need to prioritize them. To do this, consider how easily you can implement the changes and which ones can impact your performance in a shorter time. 
Prioritization is necessary as it allows you to execute solutions more efficiently and increase revenue more quickly. 
5- Start Testing
Now you should start testing your hypotheses one by one. You can perform A/B tests to determine what changes have a positive impact on conversion rates. After conducting your optimization tests, keep the changes that have helped you improve your performance. 
6- Analyze Test Results
Analyze the data you have obtained from your page optimization testings to find out which hypotheses were correct. 
Keep in mind to run your optimization tests for as long as you collect enough data; otherwise, your test results won't be accurate.  
7- Optimize Your Web Pages
As mentioned before, web page optimization is a continuous process. Learn from each test you perform and get ideas for your future tests. 
Essential Page Optimization Tips
Here are some practical page optimization tips that can help you achieve the best results:
1- Optimize Images
Your images can have a substantial impact on your page speed. Therefore, to improve your page loading speed, make sure to optimize your pictures. Remember, people won't wait for your pages to load if it takes too long.  
2- Use a CDN
Using a content delivery network (CDN) is another way to speed up your web pages. CDNs deliver your content to visitors from servers that are closest to their locations. 
3- Run One Test at a Time
Only test one element at a time to find out exactly what the problem is. This is especially necessary if you are running A/B tests. If you test different variables at once, you won't know which one is affecting your performance. 
4- Create Content That Offers Value to Your Audience
If your content doesn't add value to your visitors, your conversion rate will drop. That's because people will leave the page right away if they don't find the content helpful, increasing the bounce rate. 
5- Optimize All the Stages in the Customer Journey 
Make sure to optimize all the pages users visit throughout their journey on your website. This way, you can ensure your visitors will have the best experience at each stage, making them more likely to move further down the funnel. 
What Is the Best Page Optimization Tool?
So now, you might be looking for a page optimization tool to understand how to improve your web pages. You can use a behavior analytics tool such as WatchThemLive that enables you to optimize pages based on your visitors' needs and expectations. 
WTL allows you to enhance a page by filtering all the users that visited the page. Then, you can monitor their behavior and interactions to find opportunities for areas of improvement. You will be able to see a list of all the actions each visitor has taken and video playbacks that show you what they do while browsing the page. 
You can also set up heatmaps on the pages you want to optimize. This data visualization technique helps you find your web pages' popular and unpopular areas and how users engage with your content. 
In the next part of this guide, we'll show you how to get started with WatchThemLive's page optimization service.  
FAQs about Page Optimization
What Do You Mean by Page Optimization?
Page optimization refers to the process of implementing strategies that improve user engagement and conversions on your web pages.
Why Does Page Optimization Matter?
If you don't perform page optimization, you might provide your viewers with a poor user experience, which increases bounce rates.
What Are Some Page Optimization Strategies?
Page optimization strategies include increasing page speed, making your web pages mobile-friendly, improving the user experience, etc.
How Can You Do Page Optimization?
To optimize your pages, first, you need to understand your target market and user behavior on your website. Then, you have to develop some hypotheses and prioritize them. Next, you should test your hypotheses one by one to find out what changes improve your performance. Remember that this is a continuous process.