Let's find out how to use WatchThemLive's page optimization service. 
You can also watch this video to learn how to start using this tool.
Before following the steps below, you should sign up for WatchThemLive.
Step 1: Get Started with Page Optimization
Click on the user icon on the left side of your dashboard to access visitor profiles and their sessions.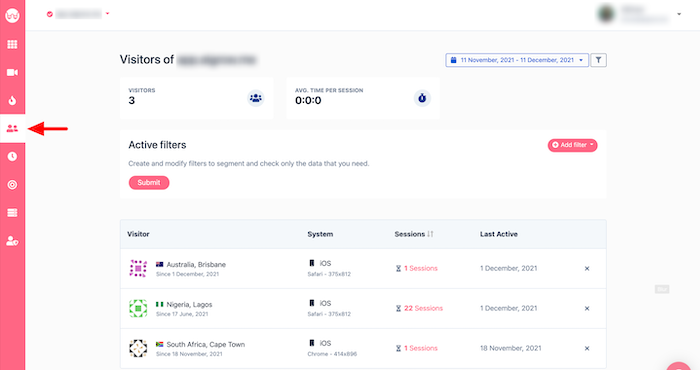 Step 2: Filter Visitors
Now, filter the visitors by the page you want to optimize.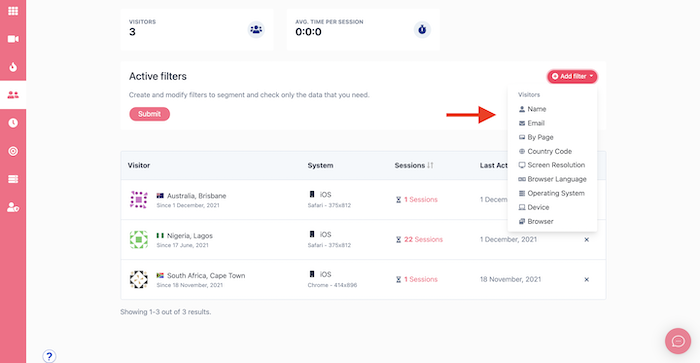 Choose the URL of the page, then click "Submit."  You will see a list of visitors who have visited that page.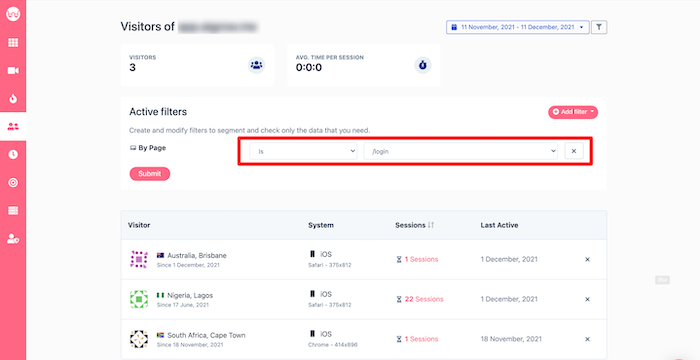 Step 3: Track All the Events on the Page
You can track all the events on the page by checking the activities of each of these visitors. 
Select a visitor to see all their activities and session replays.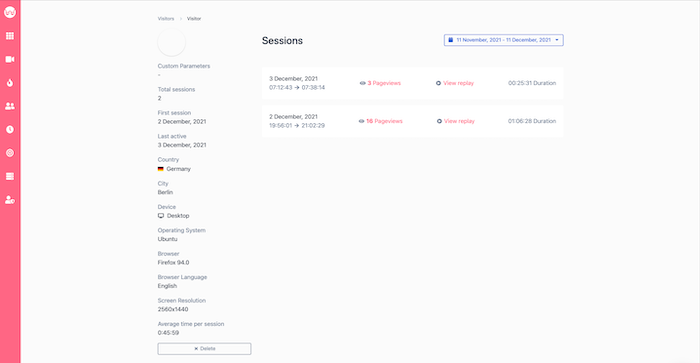 By clicking on "Pageviews," you will see a list of events that have happened during the session.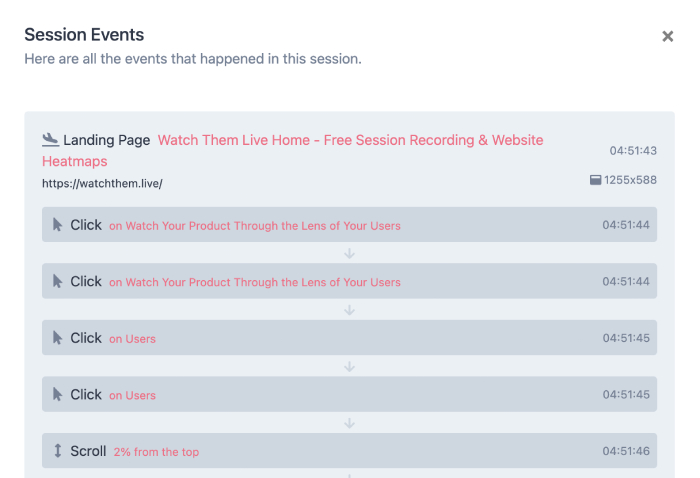 You can also see the video of the session by clicking "View replay."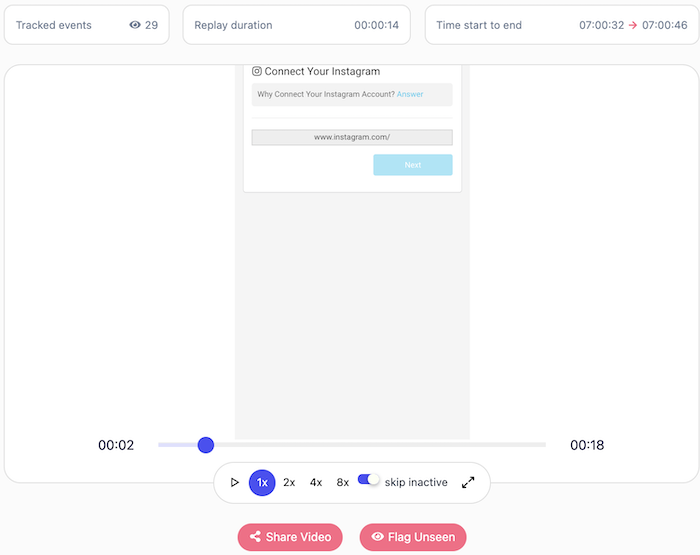 These features will help you better understand your website visitors' behavior. So, you will gain insights into how to optimize your pages to meet your visitors' needs and expectations. 
As mentioned in the previous part of this guide, heatmaps and session replays are helpful tools for optimizing pages. If you want to use these services, check out the links below to find out how to get started:
And that's it! In the next part, you will learn how to use and analyze these data.