One of the main concerns for e-commerce businesses is their conversion rate and how to increase it. This may be a vast category, and to be honest, yes, it is. There are hundreds and thousands of websites and platforms that claim to help you boost conversions. However, how can you be sure their methods are effective and work in your best interest?
This is an important question that we try to answer in this article. First, we will provide you with some detailed definitions and, after that, we explain some of the well-established and proven ways to boost conversion in drastic measures. So, let's dive into it and waste no time.
Note: WatchThemLive is a user tracking tool that will help you to boost your conversion drastically. Ask how? Keep on reading to find out.
What Is Conversion Rate?
The percentage of users who take a specific action when viewing a website is referred to as conversion rates. In other words, it's the ratio of transactions to the total viewers or online sessions.
There are lots of types of conversions in an e-commerce shop. However, the most desirable sort of conversion for e-commerce sites is making a purchase.
Conversions include filling out a form, contacting customer service, fulfilling their email, downloading a PDF or any asset, and engaging in some other way. In essence, conversation rates reveal a lot about how customers behave once they arrive on your site. Therefore, to boost conversions, we need to work on the real parameter, which is the customers.
What Is a Good Conversion Rate?
To boost conversions, you need to know what are the average numbers. Therefore, you will have a better understanding of a good conversion rate and a bad one.
The latest research shows that the average number for conversion rate across industries is %2.5. However, for an e-commerce website, this number is considered good if it is around 10%.
The important factor that must be considered in this matter is the way you calculate your conversion. The majority of conversion rates (about 35%) are calculated by dividing the number of sales by the number of qualifying leads. Another popular strategy, which is used by roughly 32% of respondents, is dividing sales by total leads.
So, before you start to boost conversions, you need to figure out how you're going to calculate it. This can help you to avoid misleads along the way and make the process of increasing the conversion rate much faster.
Best Software to Help You Boost Conversion Rate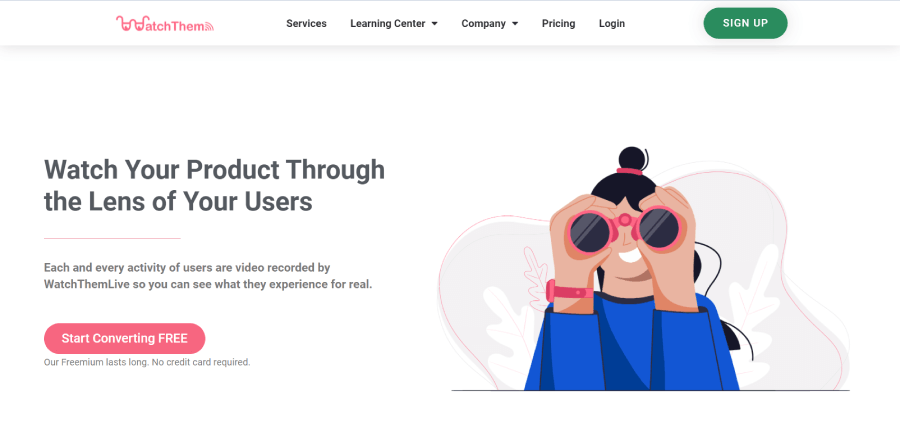 As we said before, choosing which software to use for improving your website conversion rate is an important matter. You can't just go online and pick the first software you see on the net. Therefore, we suggest you WatchThemLive. One of the best platforms in this matter that can and will help you a lot in the process.
WatchThemLive is a user tracking platform that can help you increase conversions with its multiple services. You can have anything you need by using WatchThemLive. Their session replay service will allow you to see your customers' journey while they are on your website. Heatmaps can help you fix your UI bugs and optimize your CTAs according to visitors' clicks. These are just two of many services WatchThemLive provides. You can use these and many more just by following these simple steps:
Sign up here for free.
Add your website in the "Websites" tab.
Add the tracking code to your website.
Use every feature WatchThemLive provides you with including session replay and heatmaps.
Top 5 Practical Ways to Boost Conversions
Now comes the exciting part. You may notice that your conversion rate needs a boost now that you've calculated it. So, this is the time to see how to improve website conversion rate and boost conversions.
Here are five tactics that have been well-established and can be used to increase conversion rates.
1. Easy to Navigate Website
The very turn-off element for your customers is difficulty through the buying process. This can have many reasons, such as a slow-loading product page or an overly tricky checkout process. According to a Retail Systems Research poll, 52% of shoppers get dissatisfied when e-commerce sites are too slow.
Work on speeding up your site if it doesn't load in under 3 seconds. Conversion rates can decline by 7% if a website's response time is delayed by one second. Also, make web pages simple to navigate so that customers can quickly find what they're looking for. This will boost conversions by a significant amount.

2. Mobile Optimization
It is an obvious fact that nowadays we do most of our work with mobile devices. Shopping is not any different from that. To boost conversions, you need to keep in mind this fact and optimize your website for mobile devices. Therefore, you won't lose your potential customers to some poor design or flow of work.
3. Discounts and Offers
Discounts and special deals make shopping more enjoyable. The high shipping prices are one of the main reasons that customers abandon their shopping carts at the very last moment. When customers receive free delivery or some sort of discount, they are more likely to complete their purchases.
Personalized offers that are relevant to your brand can increase conversion rates and turn new customers into loyal ones. Send a request when someone joins your email list, or build personalized communications for your frequent customers. It will boost conversions a lot.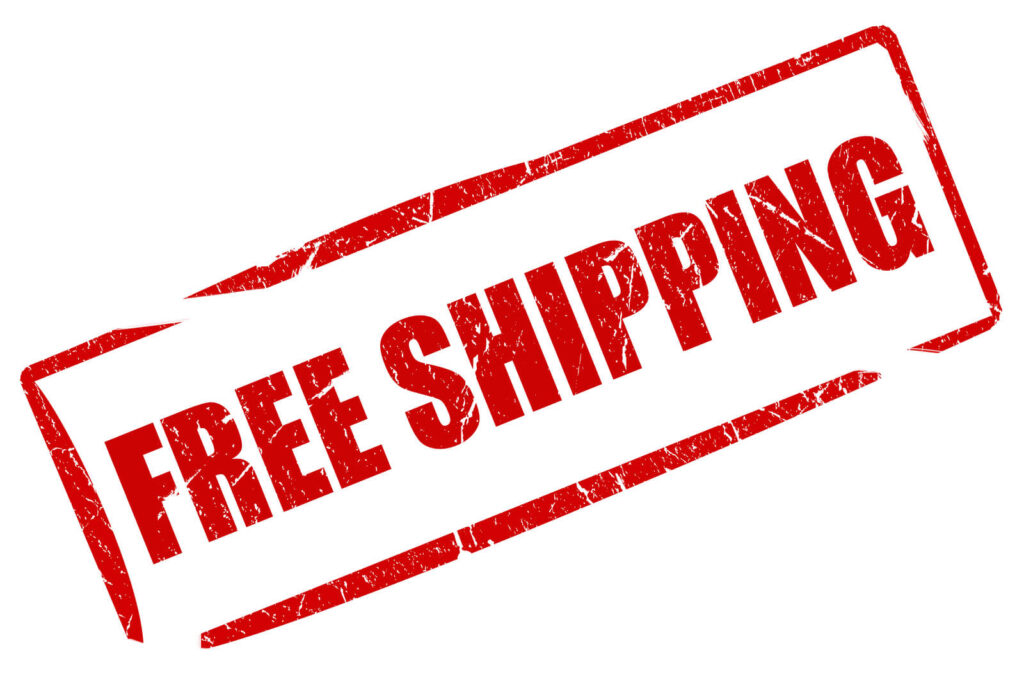 4. Customer Service
Happy customers are more inclined to buy from their favorite stores, make repeat purchases, and refer their friends and family to those stores and companies. It will help you improve website conversion if you focus on providing excellent customer care.
Take the time to collect customer feedback through ratings and forms and reviews, as well as customer satisfaction surveys. Examine the responses to see if there are any patterns or methods to improve your services. Also, whether it's a social media post, an email, or a review, respond to client requirements.
This demonstrates that you are interested in what they have to say and that you appreciate their presence which boosts conversions.
5. Follow-Up Emails
Sending follow-up emails builds connections with the customers and can boost conversion rates.
You can boost conversions even more by sending personalized email messages. This can be accomplished by segmenting customers based on various characteristics, such as previous purchases, geography, or things that they have viewed but not purchased. Customers will be impressed by the fact that they are important to you and most likely will finish their purchases.
Conclusion
As we said before, boosting conversions is a tricky task for any industry. It is obvious what we want from it, but the way to achieve it may be a little hard to follow sometime. The best way to accomplish this task is to follow the five ways that we mentioned in the article and use platforms that are well-known, such as WatchThemLive, to help you out with this process. Don't waste any more time, sign up and get started.