Did you know that only 22% of businesses are satisfied with their conversion rates? Do you belong to that 22%, or are you suffering a low conversion rate? 
A good conversion rate is higher than 10%, while the average conversion rate of most industries is between 2% and 5%. So what should you aim for? Is a 3% conversion rate enough?
To understand if you're visitors are converting into customers higher than average or not, first, you need to know the average conversion rate in your own industry. This is where conversion rate benchmarks can help you understand if you're keeping up with your competitors.
Keep reading this article to know the average conversion rate in different industries and ways to improve it.
Note: Knowing your customers by using behavior analytics software like WatchThemLive helps you increase your conversion rate.
What Is a Good Conversion Rate?
Like many other online retailers, you, too, might be asking, "what is a good conversion rate for eCommerce?" There's no outright answer to this question. It depends on things such as traffic sources and your industry. However, if your business conversion rate is around the average number, it means that you're falling behind. For example, the average landing page conversion rate is 2.35%, but the top 10 businesses are converting at 11.45% or higher. I think you can guess what a good landing page conversion rate might be.
We only talked about what a good conversion rate is, but have you ever thought, "what is a bad conversion rate?" A conversion rate below %3 is considered a bad conversion rate, and you should start worrying about it.
Now, read the tables below to know the average conversion rate in your industry.
Average Conversion Rate by Industry
As you may already know, the average conversion rate varies from industry to industry. As you can see in the table below, usually, the top conversion rate in an industry is 5 times higher than its average conversion rate. You should know that if your conversion rate falls below the average, it's not a good thing.
| | | |
| --- | --- | --- |
| Industry | Average Conversion Rate | Top Conversion Rate |
| eCommerce | 2.0% | 6.25% |
| B2B | 2.23% | 11.70% |
| Legal | 2.06% | 6.40% |
| Finance | 5.01% | 24.48% |
Good eCommerce Conversion Rate
The average eCommerce conversion rate is 3%. There are some points to keep in mind about your conversion rate:
eCommerce conversation rate depends on products and services. Some products are more popular than other products.
High pricing causes a low conversion rate because people usually won't pay online for expensive products.
Some categories in the same industry are more popular. For example, sports cars are more popular than family cars. While they're both in the automotive industry, a shop that sells sports cars may have a higher conversion rate than a shop that sells family cars.
Look at this table to find out the average eCommerce conversion rate in your industry.
| | |
| --- | --- |
| Industry | Average Conversion Rate |
| Automotive | 2.02% |
| Sports | 3.01% |
| Health and pharmacy | 4.06% |
| Arts and crafts | 3.79% |
| DIY and tools | 1.07% |
| Agency | 3.03% |
| Cosmetic and dental | 2.03% |
| Real state | 1.07% |
| Petcare | 3.28% |
| Travel | 4.07% |
| Baby and child | 0.99% |
| Fashion clothing and accessories | 2.44% |
| Food and drink | 2.37% |
Average Conversion Rate by Channel
If you want to know the average website conversion rate across different channels, you can take a look at this table for inspiration.
| | |
| --- | --- |
| Channel | Average Conversion Rate |
| Organic | 16% |
| Paid | 2.5% |
| Social media | 0.71% |
| Google Ads | 3.75% |
| Microsoft Advertising | 2.94% |
| Amazon | 10-15% |
| Amazon Advertising | 9.47% |
Average Conversion Rate by Traffic Source
Your sources of traffic can greatly affect your conversion rate. That's because the traffic coming from a specific source might be more interested in your line of business than other sources. Take a look at this table. It will help you invest in the right source.
| | |
| --- | --- |
| Traffic Source | Average Conversion Rate |
| Organic | 2.8% |
| Paid | 2.9% |
| Referral | 2.6% |
| Direct | 2.2% |
| Email | 2.3% |
| Social | 2.1% |
| Display | 0.7% |
5 Ways to Improve Your Conversion Rate
Read the text below to learn some strategies to improve your average website conversion rate. Also, If you're looking for more conversion rate optimization strategies, you can read this article:
Conversion Rate Optimization Strategies to Consider
1. Design Better CTAs
Abandon the cliché CTAs like "sign up now". Try to be more creative. Create a sense of urgency, add numbers, or make a promise, and add yes or no to the copy.
Here are some examples:
Yes, I want my discount.
Purchase now and get your 50% discount!
Gain weight in only 1 month!
Use different CTA buttons and copies and see which one is doing a better job at increasing your conversion rate. You can use heatmaps to find the best CTA and copy.
Heatmaps are a way of visualizing data that let you understand which areas of your website are getting the most attention. In this case, heatmaps help you realize if your CTAs are getting enough clicks or not. With WatchThemLive's heatmaps, you can see where users clicked the most and whether your buttons are getting enough clicks.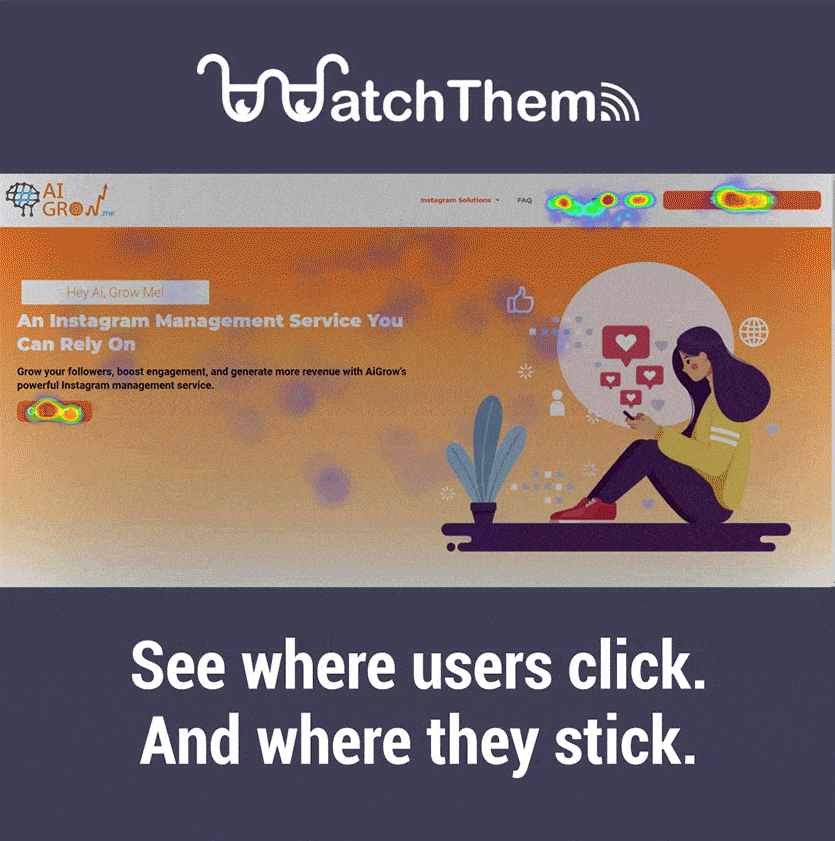 Sign up for FREE and start optimizing your conversion rate now.
2. Add a Livechat Button on Your Website
Livechat buttons have a great impact on many businesses' conversion rates. Customers usually have doubts when they want to decide whether to purchase a product or not. A live chat button is a convenient way to help them and make this process easier.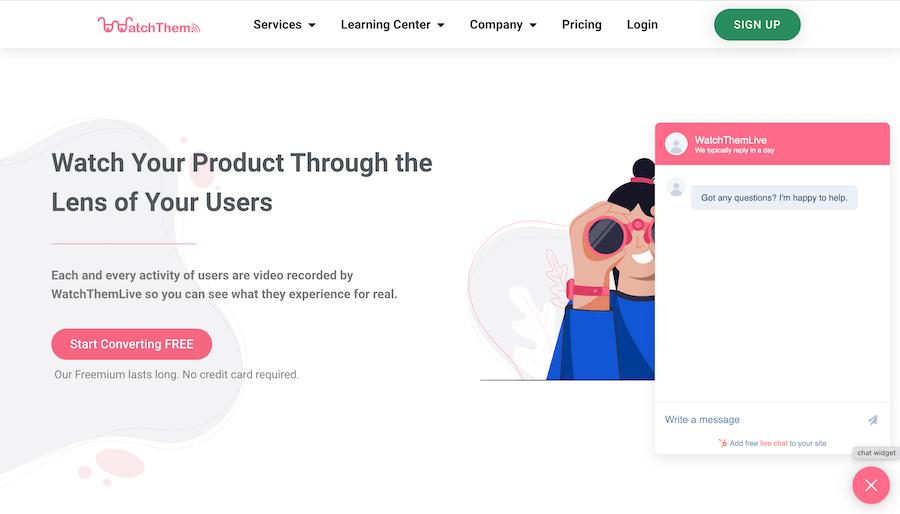 3. Offer a Money-Back Guarantee
It's hard to gain people's trust for companies that are not well-known. Therefore, providing a money-back guarantee helps your business become trustworthy in users' eyes. This method doesn't affect the conversion rate directly, but you will see an increase in your conversion rate when people start purchasing from you without having any doubts.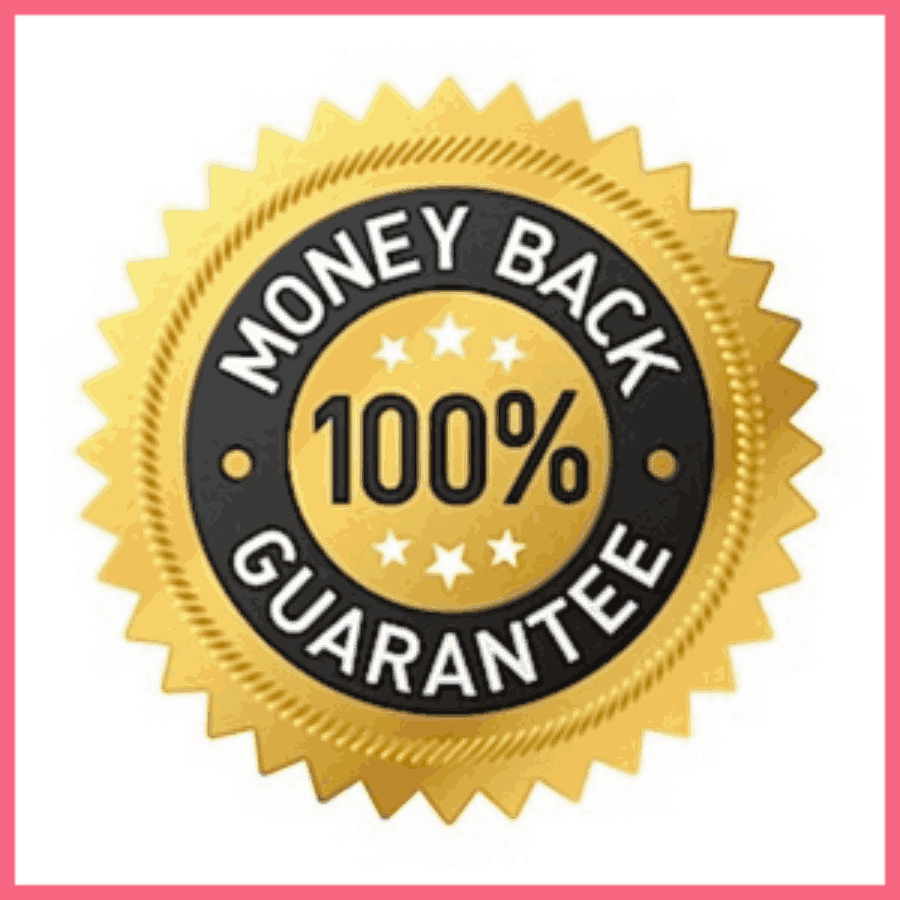 4. Personalize Your Website
Studies show that 80% of customers are more likely to buy from a brand that offers them a personalized experience. Website personalization makes visitors feel understood and valued. Also, when you offer users products that fit their tastes, it raises the chance of them making a purchase.
5. Come Up with a Cart Abandonment Strategy
Cart abandonment is a great pain for any eCommerce business. To reduce the cart abandonment rate, first, see if customers are adding items to their shopping cart and leaving it without purchasing. After that, you should be able to identify the problems and come up with strategies. Here are some strategies you can use:
Some people abandon their shopping cart after seeing the high shipping price. So, offer free shipping.
Offer guest check-out.
Provide several payment methods such as PayPal, Visa, MasterCard, American Express, etc.
Remove extra form fields.
Send follow-up emails and remind customers to complete their purchases.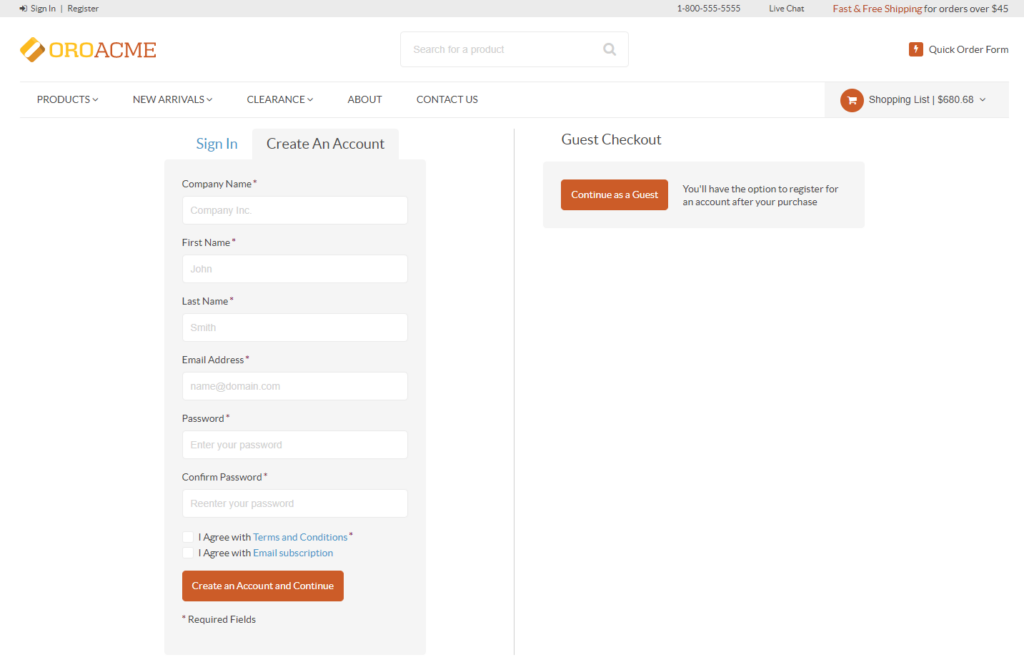 Conclusion
Now that you made it to the end, you should know that conversion is not always a sale. Based on your business goals it can be a sale, filling out a form, signing up for a weekly newsletter, etc. Whatever your purpose is, don't settle for an "average" conversion rate. Dream big to get the highest results.
What we talked about in this article:
What is a good conversion rate?
Conversion rate by industry, type of eCommerce business, channel, and traffic source
5 ways to increase your conversion rate
Wish you the highest conversion rate ever!
Also, if you're looking for a tool to help you increase your conversion rate, WatchThemLive is a great option with so many useful features. Sign up here and snag your FREE plan!