Visual Website Optimizer or VWO is one of the well-known conversion optimizer services in the market.
Therefore, we decided to slice and dice everything about this CRO tool, including its features, prices, and reviews. And in the end, we'll discuss an alternative in case you find VWO not suitable for you.
We chose WatchThemLive as the best VWO alternative. This all-in-one behavior analytic service provides you with everything you need to satisfy your customers and increase your conversion rates.
Moreover, WatchThemLive comes with much better prices. Also, it is equipped with some unique features like visual live chat and video testimonials. You can sign up for free and see for yourself.
What is VWO
To put it simply, VWO is a testing and conversion optimization platform that claims to create a better user experience. This service enables you to run experiments, analyze users' behaviors, and create a better customer strategy to increase your conversion.

The company considers itself one of the best platforms to run A/B tests on websites and increase conversions. That's a big claim. Although we can't deny VWO's A/B testing quality, they need to improve themselves to be qualified as one of the best tools in conversion rate optimization.
In fact, this Indian-based company started its business focusing on A/B testing in 2009. Then, VWO decided to set foot in marketing optimization and launched new features like website heatmap tools and visual editor. And year by year, the company expanded its business. So, they are where they are now.
However, they justify their unreasonable prices by claiming that they were early in the competition. But before discussing VWO's price and plans, let's take a look at its features.
VWO Features
The platform offers different features based on your purchasing plan. But, we are going to take a glance at its main features.
VWO's main features include:
A/B & multivariate testing,
Visual editor,
As it's obvious, the platform is feature-rich. However, it will be too expensive for anybody to purchase them all. Anyway, different features of this service are going to be discussed in the next section.
VWO A/B & Multivariate Testing
Around 60% of websites use A/B testing to improve their conversion rates. Running A/B and multivariate testing allows you to eliminate guesswork from website optimization. This way, you can determine which design results in more conversion.
VWO A/B testing can give you an overview of the things that need to be optimized on your web page. However, there is no package with only testing features. All the packages come with additional features which add a huge fee to your bill.
Therefore, if you are looking for a service to measure A/B testing results and enjoy its other useful features like heatmaps, session recordings, user tracking, page optimization, and visual live chat, you can try WatchThemLive. This service is a much more affordable alternative to VWO. And it comes with a free plan.
We already talked about A/B testing. But what are other features this service is going to offer?
VWO Visual Editor
They claim this feature allows you to 'edit or add web page elements with a point-and-click editor. No code changes required'.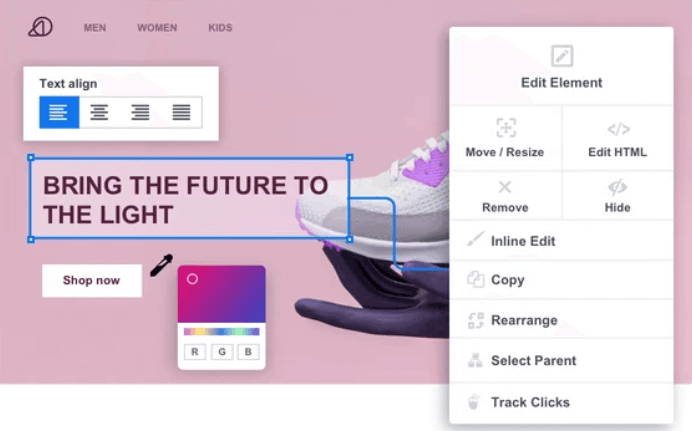 However, you should know that despite how much this feature is going to cost, you can only make basic visual changes on your website. And every change you make should be based on their framework.
VWO Behavioral Analytic Features
Accelerating your conversions with only A/B testing is impossible. Although VWO testing tool shows which version results in more conversions, it doesn't tell you why. So, if you want more insight into users' behavior, you need other options like heatmaps and session replay tools.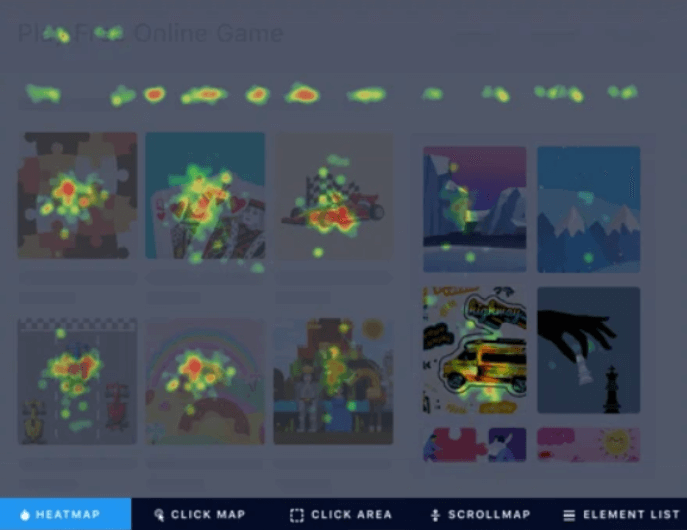 Consequently, VWO offers heatmaps and session recordings to help you monitor your users' behavior. But their heatmaps aren't as good as you might expect.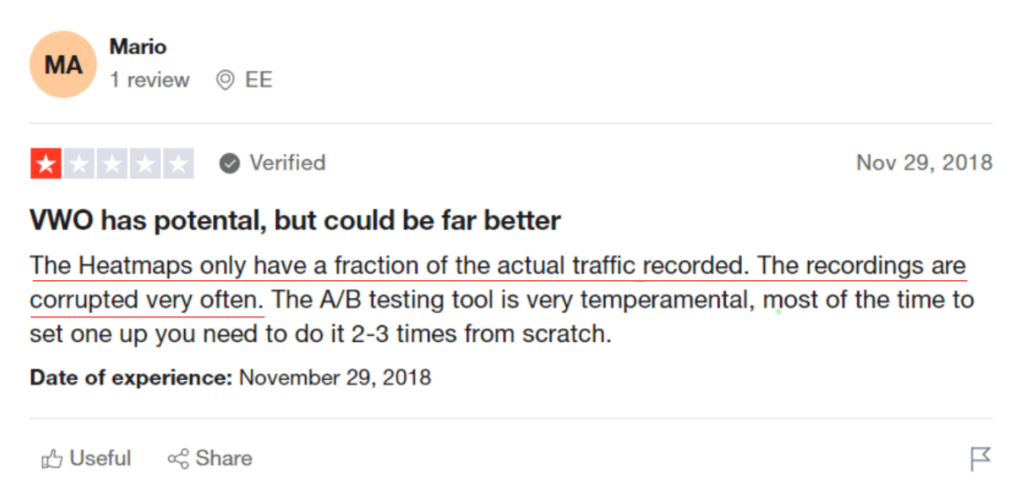 If you pay a hefty amount for a service, it should give you all the available data. But it's not the main problem of their heatmaps or analytic features.
To use this feature, you have to purchase VWO Insight which is different from their Testing package. Actually, VWO's pricing and packages are more complicated than you might imagine. So, we are going to explain them next.
VWO Pricing and Plans
You might be wondering how much this service is going to cost. According to Convert, you had to pay $354 for 50k impressions for VWO Testing growth. However, the pricing hasn't been updated since 2020. How much does it cost now? You don't know until you call their sales team.
Even if you call them, you can not be sure how much they'll charge you. Because VWO prices depend on the plan you've purchased and the traffic volume of your website. This means if you have more visitors, you have to pay more for their services.
Considering this platform tends to consume a large visitor allotment to find a result, you need a big budget to benefit from this service. And they increase their prices once in a while.
VWO Plans
If you have already checked their plans, you have every right to be confused. They offer 6 modules with 3 variants (Growth, Pro, Enterprise) each. And an advanced plan with mixed features of other plans.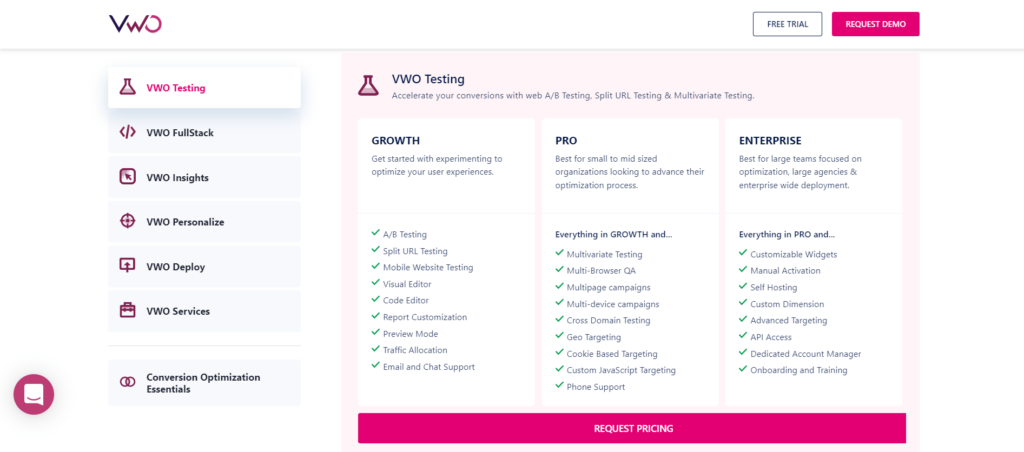 However, if you are looking for VWO conversion rate optimization and behavior analysis features, its Testing and Insights plans are more than enough for you.
If you want to use both of these features, you have two options:
1. Sign up for both plans;
2. Sign up for the Advanced plan.
Which one of them is more suitable for you? Since they are not clear about their prices, we can't be sure which one is a better option. The only thing we are sure of is that they will not be affordable for many businesses.
On the other hand, by going for either of the options. You'll pay for many features that you might not need at all.
You might think you can try each plan for a month and see how it works. But they didn't say their plans are available for monthly purchasing. Besides, as VWO stated, their service needs to be used for a minimum of 6 months to measure its impact successfully.
VWO Reviews: What the Customers Say
Online reviews are the customer's side of the story. So, we studied lots of reviews and noticed something odd about it. Let's dig into it together!
VWO Cancelation Problem
As it turns out, this service is too strict about the cancelation. In many VWO reviews, customers mentioned that despite canceling their plans, they were still charged for the service.
Let's check on some of the customers' reviews regarding this matter on Trustpilot.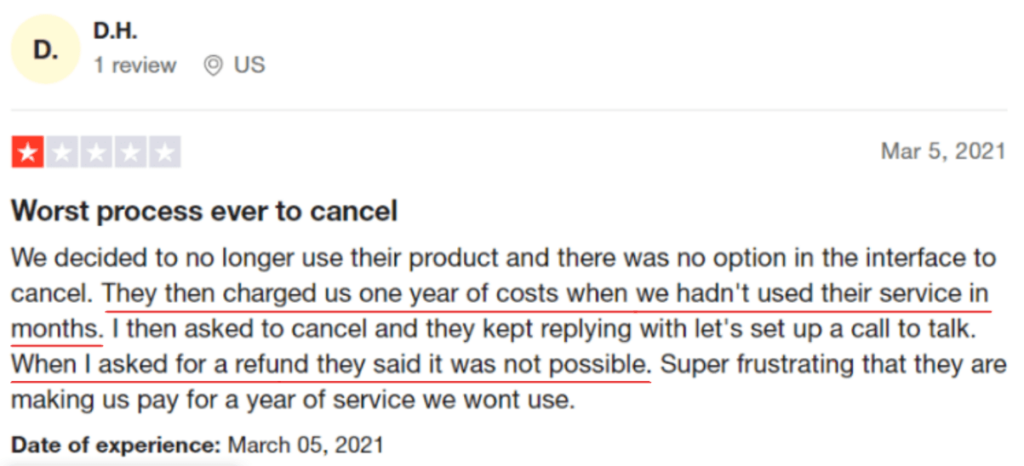 You might think it happened due to a bug in their system. However, this was not the first time something like this happening to their customers.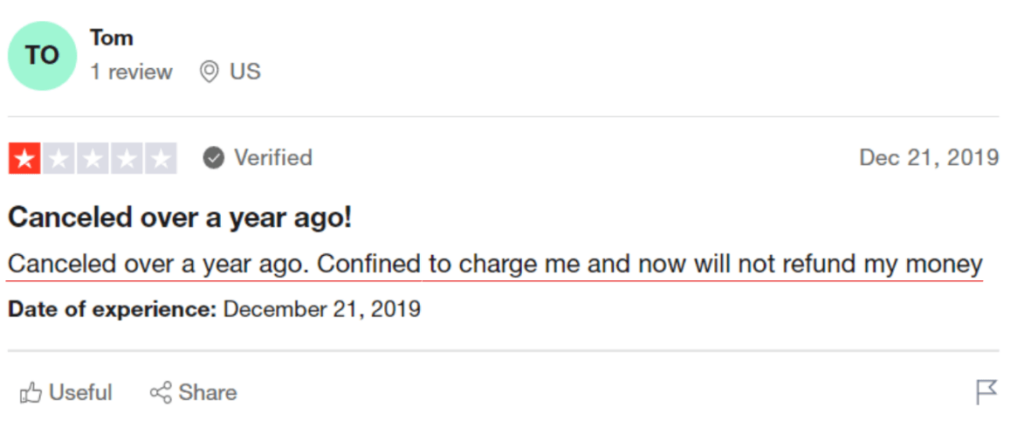 Actually, this negligence has happened more than a couple of times. Here, you can see another dissatisfied user facing the same problem.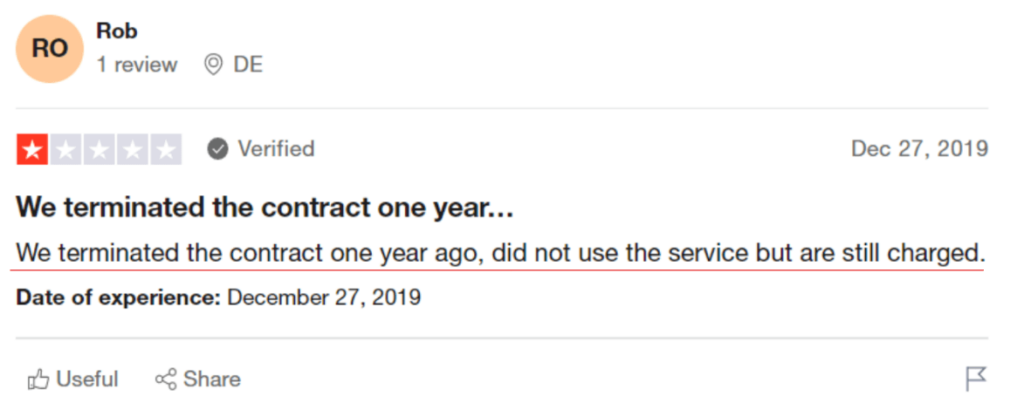 It seems like once you have signed up for VWO, it's very hard to come back.
VWO Pricing Reviews
Although some people mentioned the usefulness of the service, they were not satisfied with how much it had cost them.

Actually, their high pricing made the service unsuitable for small businesses. In a lot of feedbacks, users pointed to this matter.

Overall, we can conclude that VWO features can be beneficial for some users. But, they are too expensive for small or medium-sized businesses.
VWO Pros and Cons
Before concluding everything on this CRO tool, let's take a quick look at its advantages and disadvantages.
VWO Pros
A/B testing tool,
Heatmaps,
Session replays,
Visual editor,
Push notification.
VWO Cons
Not suitable for small businesses,
Unclear prices,
Very poor cancellation policy,
Decreasing website performance,
No heatmaps for mobile apps,
No push notifications to iOS users.
Generally speaking, the service is more suited for big sites with lots of traffic, which want to be running many experiments at a time.
Consequently, if you are a big company looking for a testing service with CRO features, this platform might be a good option for you. However, you should know that VWO testing tool may reduce the performance of your website.
But if you are a small or medium-sized company, there are better options for you in the marketplace.
WatchThemLive: The Best VWO Alternative
WatchThemLive analytics is an all-in-one CRO tool that provides you with everything you need to create a better user experience and improve your conversion rates. Thanks to its amazing features and more affordable plans, WatchThemLive is the best alternative to VWO.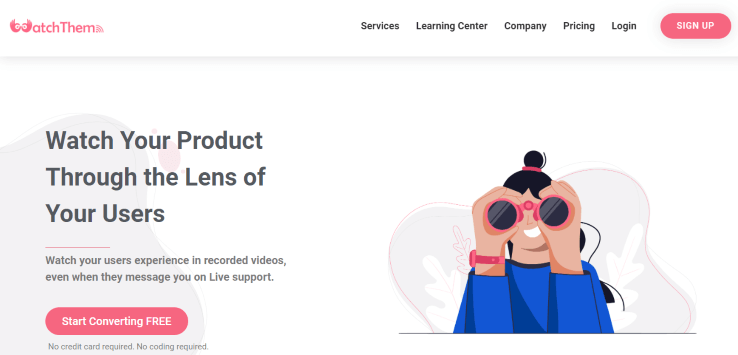 This service is equipped with multiple useful features that enable you to collect real-time data about customers in a user-friendly environment.
WatchThemLive Features
Analytic dashboard,
Heatmaps,
Session replays,
Console recording,
Conversion & goal tracking,
Page optimization,
User tracking,
Visual live chat,
Video testimonials.
Optimizing your website without analyzing your customers' behavior is impossible. Therefore, WatchThemLive's features enable you to observe customers' interactions with your website.
Let's take a closer look at WatchThemLive's features.
Analytic Dashboard
It's essential to know everything about your target market to have better sales. WatchThemLive's analytic dashboard gives all the information about page views, sessions, visitors, and everything you need to know about your website performance.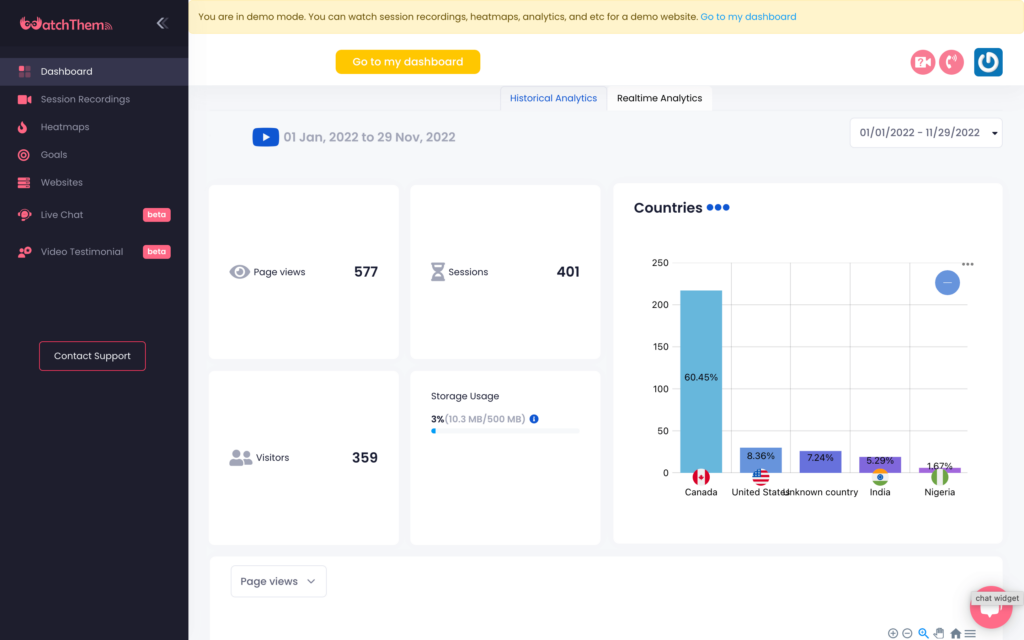 Heatmaps
WatchThemLive's heatmaps make complex data easy to understand with the help of warm and cold colors. Heatmaps are visual representations of your web pages that assist you in tracking users' behavior. What makes WatchThemLive even more appealing is that you can have click, movement, and scroll maps all at the same time.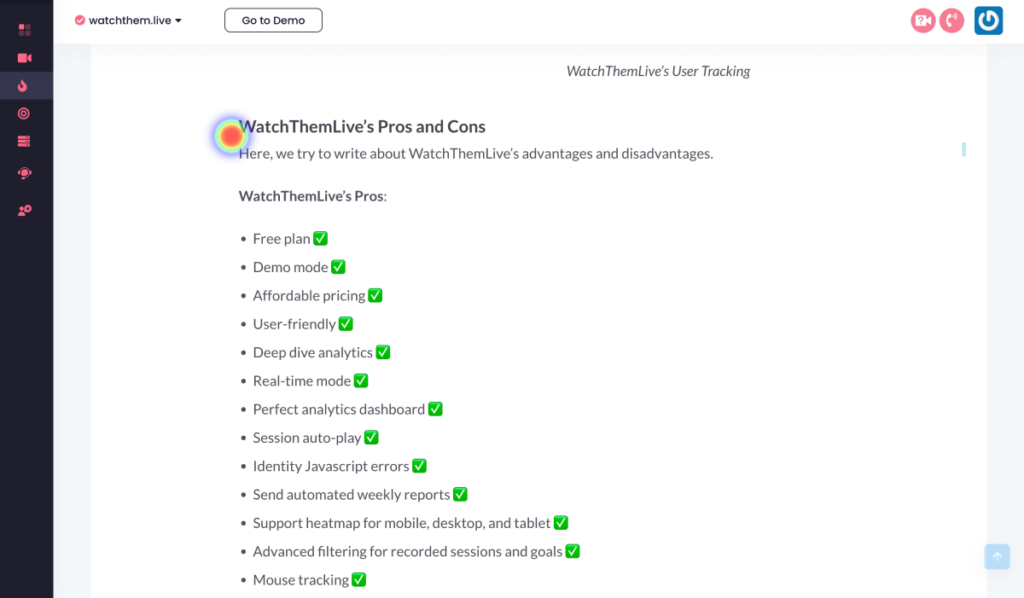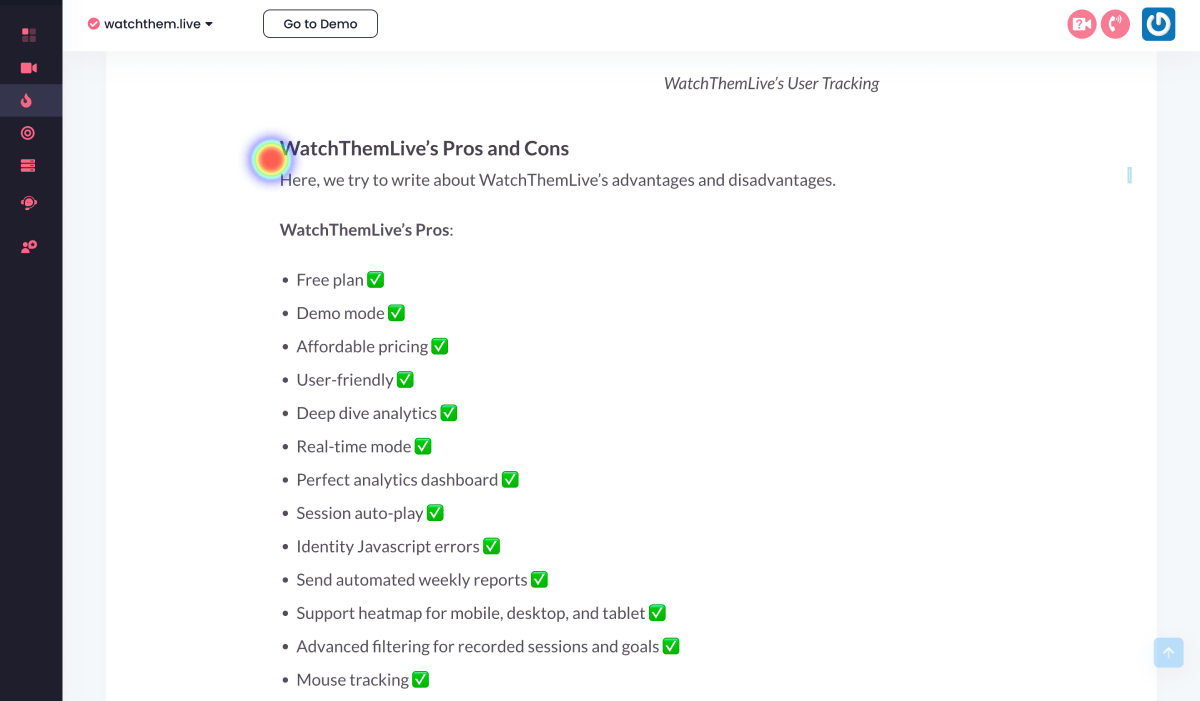 Session Replays
Using this feature, you can watch every move users make on your website through their browsers' windows. WatchThemLives' session recording is the best way to see how users interact with your website, from clicks to mouse movements.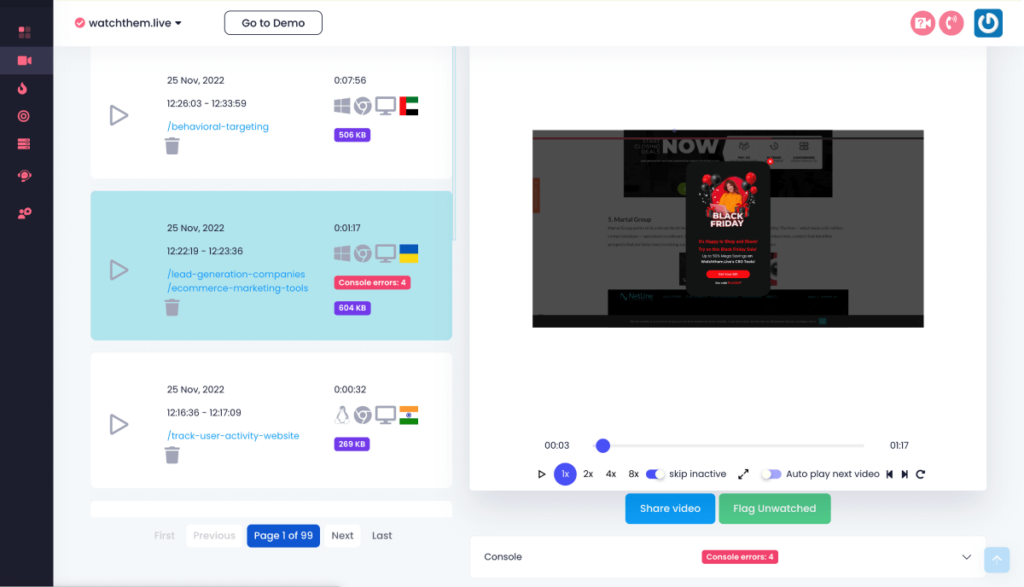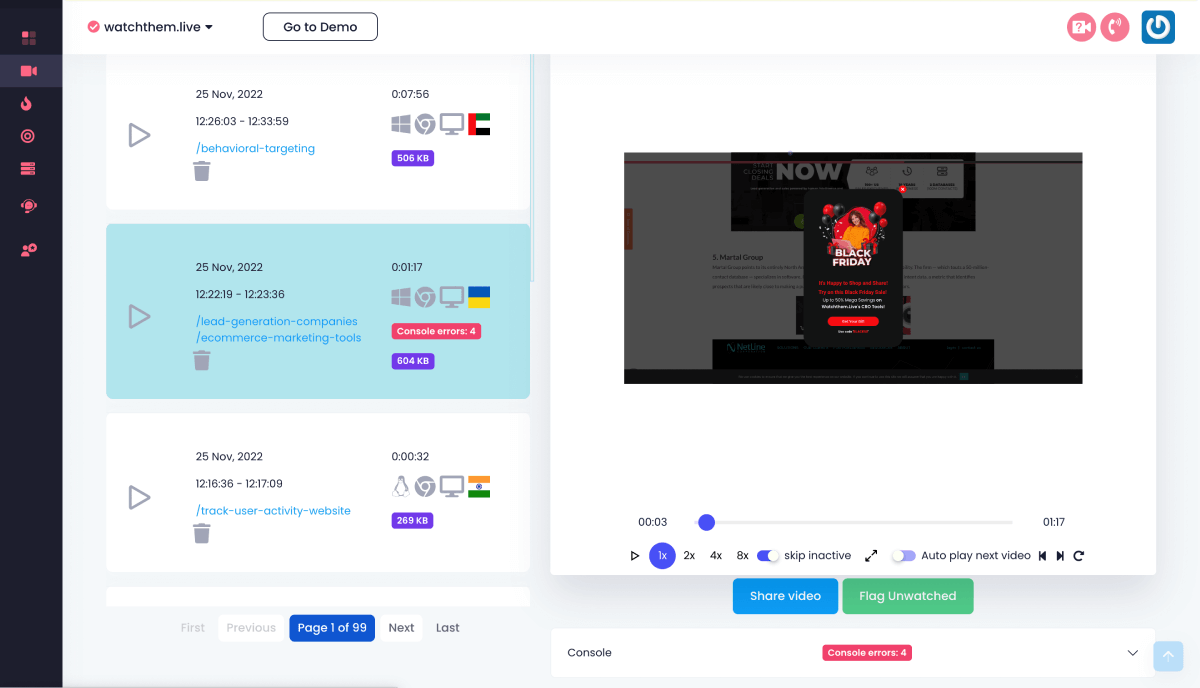 Visual Live Chat
One of the most important features that VWO is missing is visual live chat. WatchThemLive's visual live chat pairs customers' sessions to your live chat. Therefore, your support team can track the users' journey to solve their problems.
Goal Tracking
WatchThemLive's conversion tracking feature enables you to boost productivity and stay on track. How? This feature enables you to measure the success of your website's marketing efforts. Then, by analyzing the data, you can understand if you are getting close to achieving your business objectives.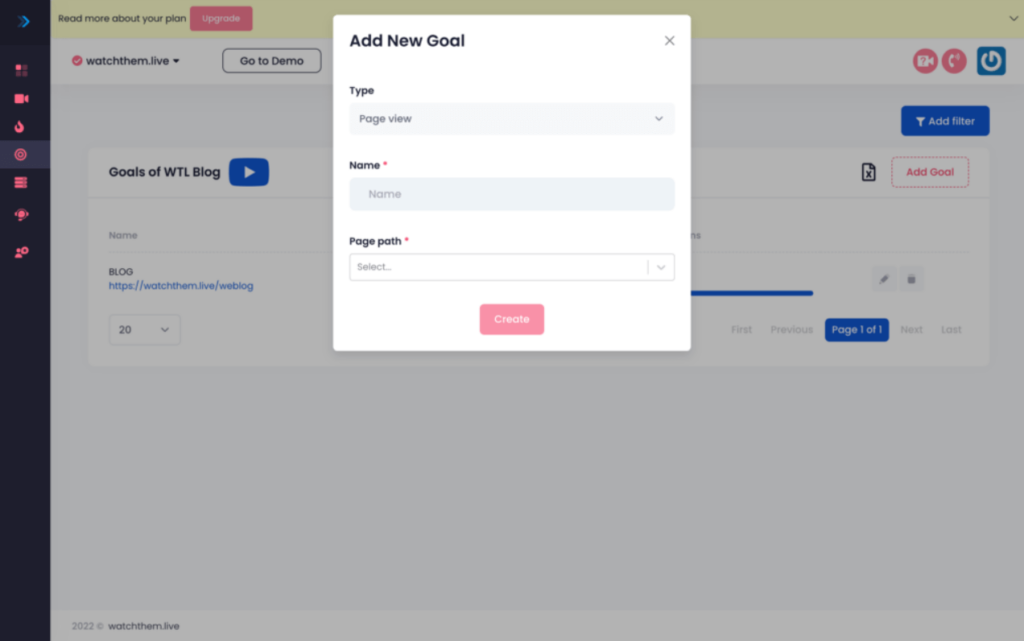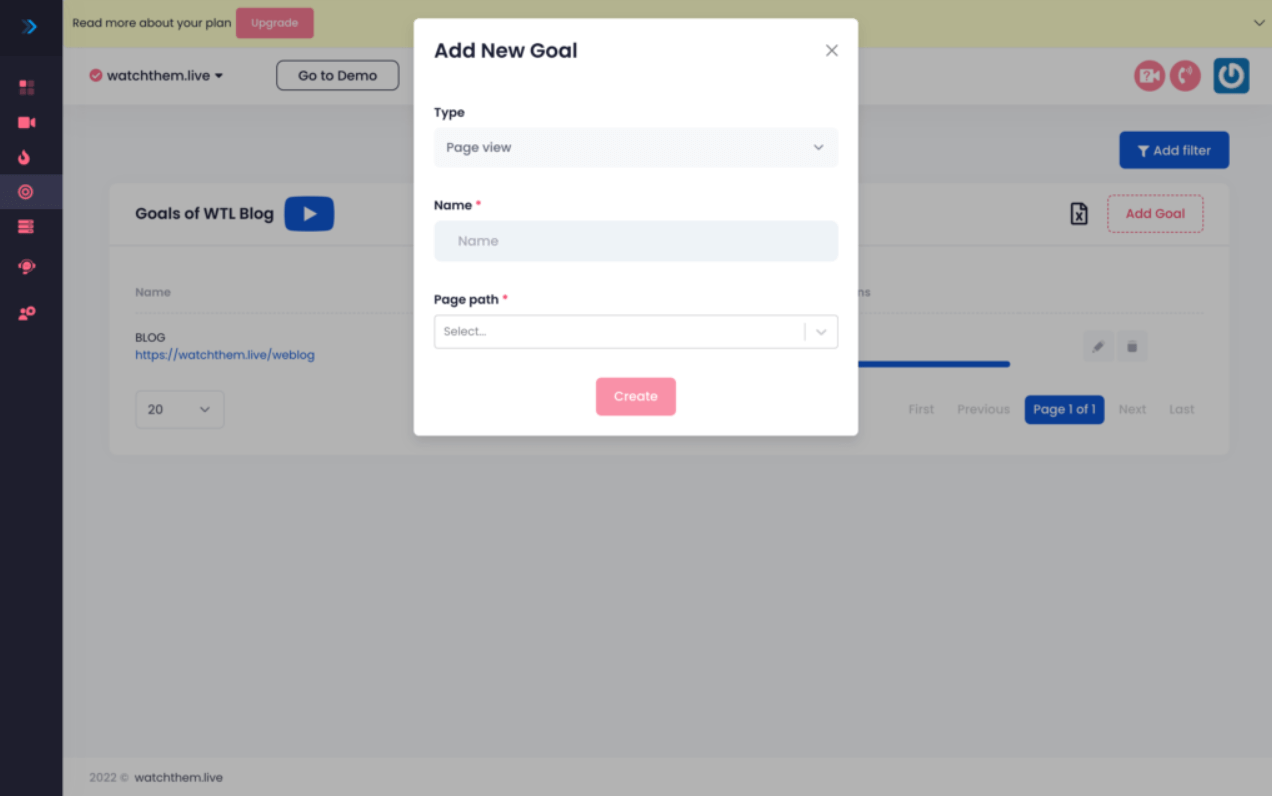 Video Testimonial
WatchThemLive is the only all-in-one platform to automatically collect, edit, and publish, testimonial and review videos.
You can create a short question list and decide where and when it should pop up. For example, when the user wants to leave the website or after they submit your plan.
Then, you can collect the testimonials and use them on your website, social media, etc., to give yourself more credibility.
You can enjoy all these amazing features in WatchThemLive's free plan.
WatchThemLive Pricing and Plans
Unlike VWO, WacthThemLive is pretty straight about its prices and plans. All WatchThemLive's features are available to you and your team in 4 different packages at unbelievable prices.
Free Plan: ✅
Individual Silver: $29/mo
Individual Gold: $49/mo
Team Silver: $69/mo
Team Gold: $99/mo
So waste no time and sign up for free right now!
VWO Review FAQs
Now that we've had a complete VWO review, it's time to look at some frequently asked questions regarding this platform. Let's go!
Q1. Who Owns VWO?
The company was founded by Paras Chopra in 2009. This platform is the main product of Wingify, a SaaS Indian company.
Q2. How Much Is VWO?
You have to call their sales team to learn about the price of the packages. Their pricing plan only represents you with their different packages.
Q3. Is VWO Compatible with Google Analytics?
This service is compatible with several web analytic tools such as Google Analytics, Mixpanel, and Kissmetrics.
Conclusion
Through this article, we discussed everything about VWO, including its features, plans, pricing, and reviews. We concluded that even though this service has some useful features, it's not suitable for many businesses.
Therefore we introduced WatchThemLive as the best alternative to it. WatchThemLive has a free plan and is much more affordable than other CRO tools.
So, you should waste no time and start your free plan right NOW!