In today's highly competitive marketplace, using behavior analytics tools has been acknowledged by most developers and web marketers. Behavior analytics tools are becoming increasingly popular as a way to understand users. The most important goal for entrepreneurs is to understand users' behaviors, needs, and motives and increase their business success rate. This is why developers try to set their future goals according to B2B marketing trends and compete in creating many different behavior analytics tools. So it can be difficult to choose the right one for your specific needs.
In this article, we will take a look at the top 6 behavior analytics tools to help you fully understand your users.
Note: Looking for keen eyes to understand your users and track their behaviors on your website? WatchThemLive is ready to help you. It offers you exceptional heatmaps and session recording that you need for user tracking. SIGN UP now and seize them! 
What Are Behavior Analytics Tools?
Behavior analytics tools give you actionable behavior insights to understand and predict the behavior of users. By monitoring how users interact with your website, you can improve your user experience, optimize your marketing strategy, and increase your revenue. There are a variety of behavior analytics tools available, each with its own strengths and weaknesses. As a marketer, you need to weigh up your condition and choose the right one to guarantee your success.
Although no behavior analytics tools in the changing world of marketing are pure and perfect, here are some of the most popular behavior analytics tools that help you with your purchase decision.
Top 6 Behavior Analytics Tools
As a Business owner, you need to do research for comparing all behavior analytics tool to choose the best one. Here, we introduce the best behavior analytics tools to make it easier for you.
1. WatchThemLive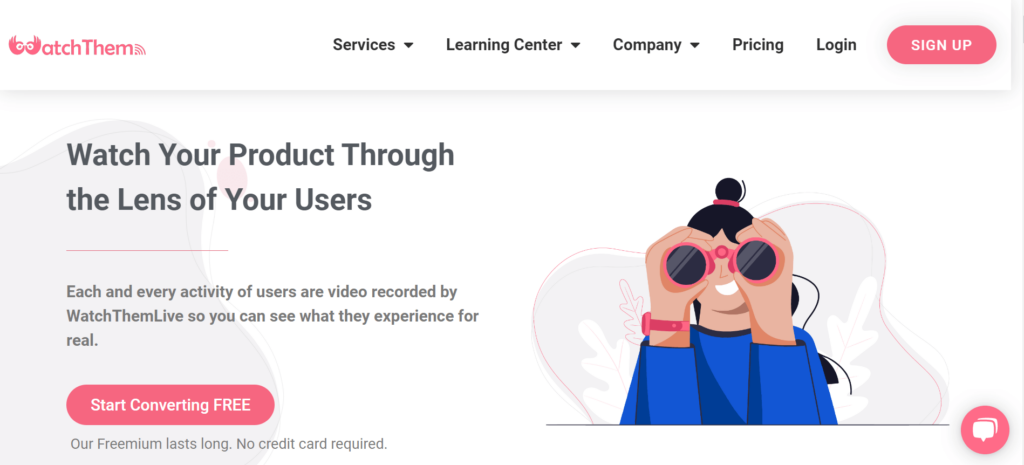 One of the best behavior analytics tools that give you neat insights into users' behavior is WatchThemLive. This platform gives you a glimpse into your users' minds and makes the process of tracking behavioral data easy. As a result, you can take the right step and meet their expectations in the blink of an eye.
WatchThemLive provides all the features you need to track your user's behavior and allows you to identify all pain points and obstacles in their journeys and pave the way for them to leave those issues behind.
Let's take a look at three of these features and see what kind of information they can provide.
Session Recording
WatchThemLive's session recording enables you to watch and record every action users take from the initial moment they enter your website to the moment they leave. By filtering replays by users, you can see how a specific user interacts with your website elements which make this tool even more interesting.
WatchThemLive's premium plans let you record up to 60,000 session recordings. But you can choose their free plan to record 1,000 session recordings and be sure of your purchase decision.
User Tracking
If you're looking for a way to analyze the on-site behavior of your users, you can use WatchThemLive's user tracking feature to track user activity on your website and see how users' journeys start, or how they move through different pages.
WatchThemLive's limited free plan allows you to track three user journeys with 50,000 visitor events or you can choose their premium plans to track unlimited user journeys with over 50,000,000 visitor events monthly.
Heatmaps
WachThemLive's heatmaps will assist you in understanding the efficiency of your design. You can figure out whether your design is attractive to your target audience or not. By visualizing user behavior on your website, you can see which parts catch their attention the most or which areas get more clicks. If you're interested, you can create three heatmaps for free.
WatchThemLive's features:
Session Recording
User Tracking
Heatmaps
Analytics
Conversion & Goal Tracking
Page Optimization
Browser Console Tracking
To understand better, check the video below:
WatchThemLive's plans and pricing:
Free plan: ✅
Individual Silver: $29/month
Individual Gold: $49/month
Team Silver: $69/month
Team Gold: $ 99/month
WatchThemLive reduces the guesswork around customers' wants and needs by providing a transparent way to understand the behavior of users on a web application. Enable it and get actionable insights right away. SIGN UP for FREE right now!
2. Inspectlet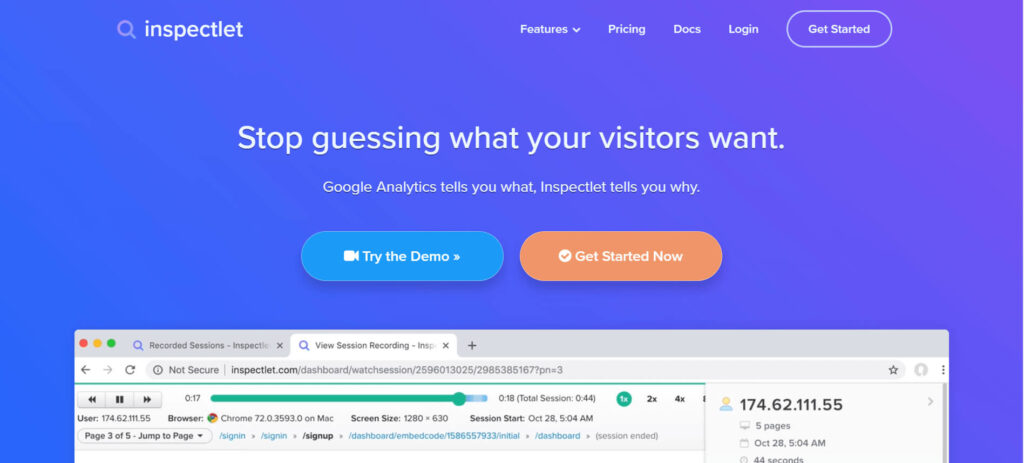 Inspectlet is one of the ways to track individual behavior and user interaction on your website. So you get precise information from observing how exactly people are using your site.
With A/B testing on this tool, you can try any hypothesis or compare different versions of a page to figure out which version truly performs the best to get conversions.
Inspectlet's features:
Session Recording
Heatmaps
Form Analytics
Feedback Surveys
Error Logging
A/B Testing
Inpectlet's plans and prices per month:
Free plan: ✅
Micro: $39
Startup: $79
Growth: $149
Accelerate: $299
Enterprise: $499
3. HockeyStack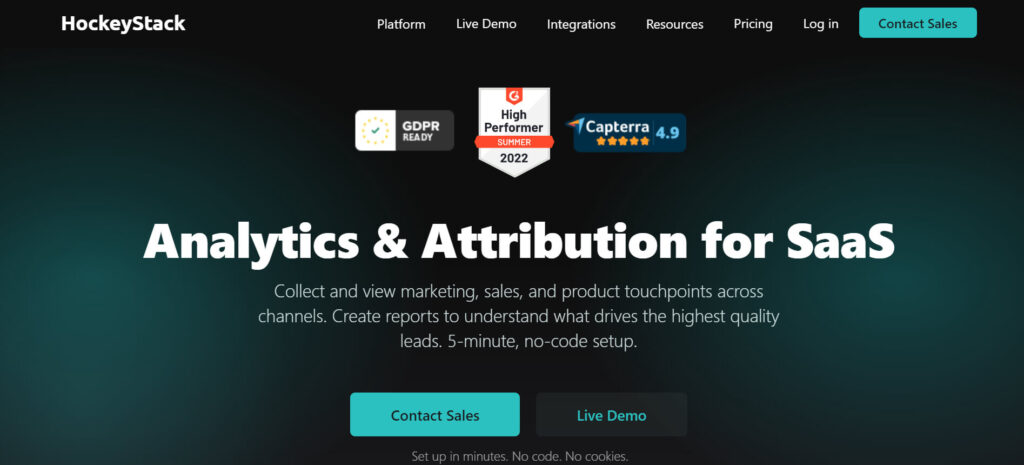 This tool is a cookieless tracking tool that enables you to measure website traffic without digging deeper into statistics. This is a multipurpose SaaS behavior analytics tool that helps you define goals and track conversions and create reports to understand how you can get high-quality leads.
HockeyStack's surveys and feedback feature allows you to create surveys in order to engage more customers and get feedback at each step of their customer journey.
Hockeystack's platforms:
Attribution
Unified Tracking
Account-Level Journey
Custom Reports
Surveys
Hoceystack's plans and pricing: Starts from $399/mo (billed annually) for 10k tracked users. Free trial for 14 days. Money back in 30 days. All plans include:
Custom dashboad and reports
Customer journeys
Goal, funnel, and segment tracking
CRM, billing system, customer support integrations
Surveys
Free onboarding
4. Matomo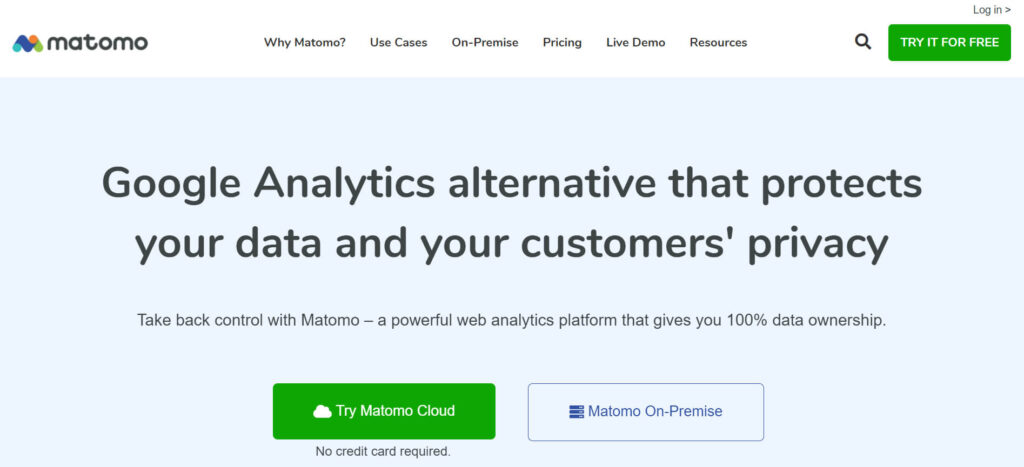 Matomo is one of the easy-to-set-up web analytics platforms that gives you 100% data ownership to watch the real-time flow of visits to your website. It displays a detailed report on these visits for analysis.
One of their useful features is user flow which enables you to visualize the most popular paths your users take through your website or app. You can also visualize your conversion funnel to identify what distracts them to leave your website.
Matomo's features:
A/B Testing
Goal Conversion Tracking
Heatmaps
User Flow
Session Recording
User Segmentation
Matomo's plans and pricing:
On-Premise: 0 EUR
Cloud: 19 EUR
5. Brandwatch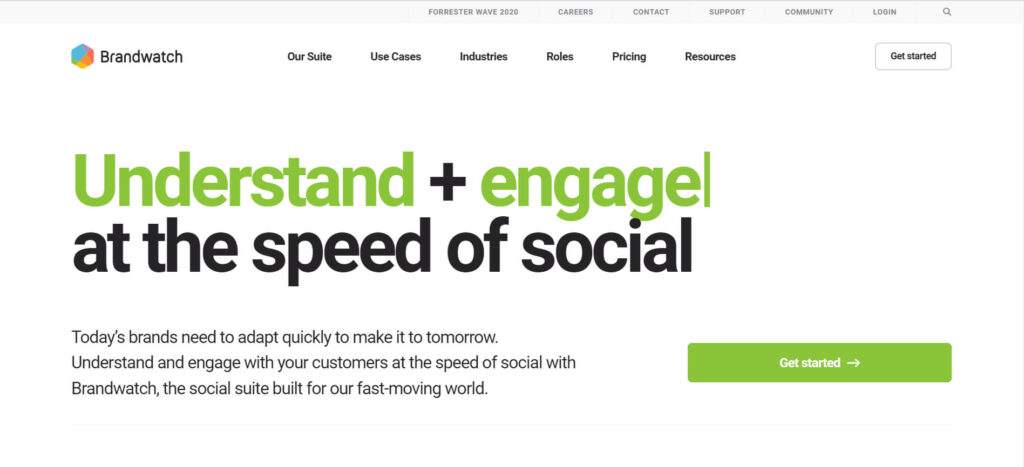 Brandwatch is the next tool on our list of top behavior analytics tools. This social listening tool enables you to track brand mentions on various platforms and gather meaningful data about customer behavior, so you can listen to your social audience and respond to the problems they encounter quickly.
You can integrate Brandwatch with Google Analytics, Hootsuite, Buzzsumo, Salesforce, etc., and it provides features for crisis management and competitor analysis.
Brandwatch's features:
Competitor Analysis
Consumer Intelligence
Crisis Management
Data Democratization
Market Research
Brandwatch's full product suite is not available on their website and you need to book a meeting in order to find out their plans and pricing. But essentials plan for small businesses starts from $108.
6. Woopra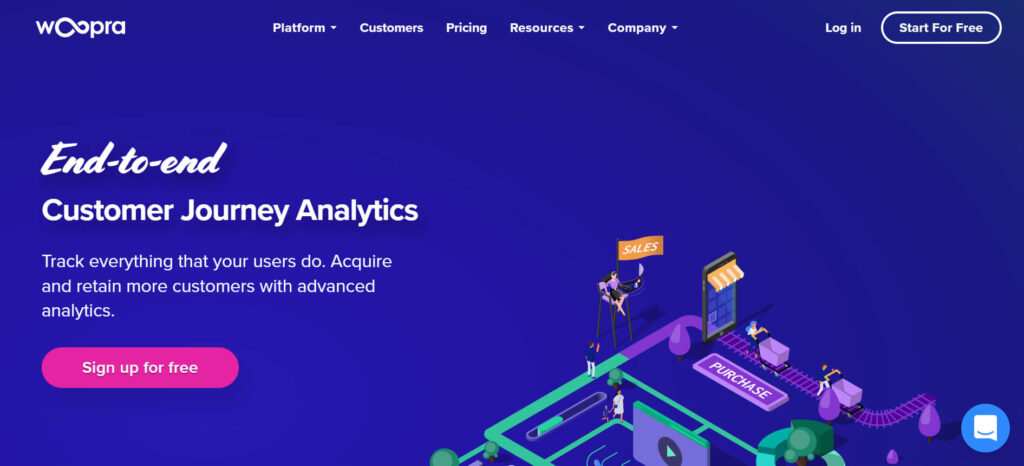 Another user behavior analytics tool that you can use for understanding customers' behavior across multiple devices is Woopra. Woopra's journey reports let you analyze every touchpoint in customers' journeys and enable you to meet their expectations. Customer journey reporting allows you to understand the total journey campaigns through attribution which lets you find the right customers.
Woopra's platforms:
Journey Analytics Reports
Trends Analytics Reports
Retention Analytics Reports
Cohort Reports
Behavioral Segmentation
Woopra's plans and pricing:
Core: Free
Startup: $349/mo (14-day free trial)
Pro: $999/mo (14-day free trial)
Enterprise: Contact
Conclusion
The importance of understanding how your users interact with your product is crucial for any business owner if they want to stay ahead of their competitors. In this article, we compiled six behavior analytics tools and discussed each of them, their features, and their prices.
WatchThemLive is ready to help those who are looking for a great behavior analytics tool that is easy-to-use, user-friendly, comprehensive, and cost-effective. Make sure to SIGN UP and start with your FREE plan.