Sales prospecting is essential if you want to run a successful business. The process helps you identify qualified leads and develop strategies to convert them into paying customers.
Prospecting will save you time, money, and resources as you won't be wasting effort on the wrong sales leads. You ensure every lead you reach out to is interested in your offer and a good fit for your business.
Today, successful sales prospecting requires a buyer-focused approach. Otherwise, you will easily fall behind the competition, unable to create customer loyalty.
More than 40 percent of salespeople believe that sales prospecting is the most challenging step in sales. So, if you are one of those who find this process challenging, you've come to the right place.
This blog post will discuss some of the most effective sales prospecting strategies. We will also introduce some of the best tools that will help you get even better results.
Let's begin. Related Article: 10 Best Sales Intelligence Software to Skyrocket Your Sales
What Is Sales Prospecting?
Sales prospecting is a stage when businesses search and reach out to potential customers. Then, they move the prospects through the conversion funnel to generate more sales opportunities.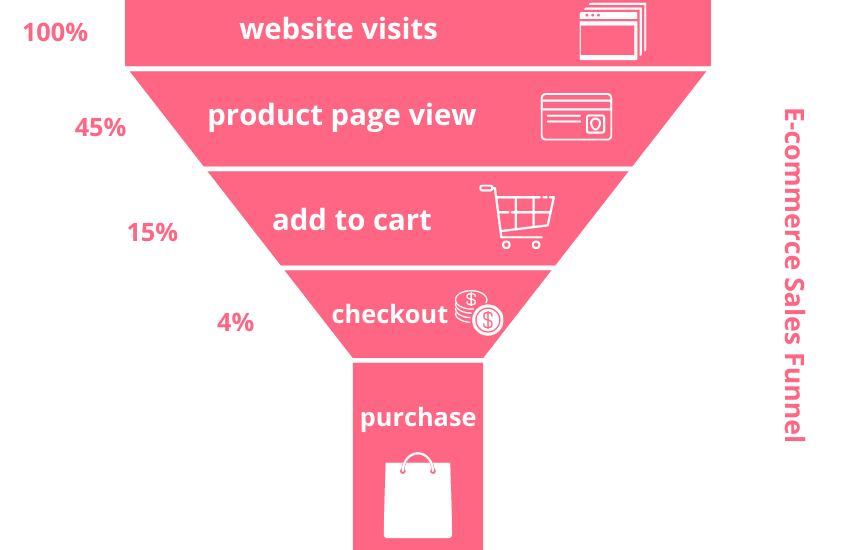 The sales prospecting process involves finding the right prospects, building a prospect database, and communicating with them to encourage conversion.
Also, keep in mind that effective prospecting entails considering the buyers' ever-changing behavior and needs.
What Is the Importance of Sales Prospecting?
Most importantly, sales prospecting helps you find prospects that have the potential to become right-fit customers. These are prospects facing pain points that can be solved by using your products or services.
Now, let's take a look at some other reasons you should care about sales prospecting:
1- Filling Your Sales Pipeline
Sales prospecting enables you to maintain steady business growth. When done right, you will attract potential customers that are highly likely to convert.
Naturally, businesses lose some of their customers over time, and without prospecting, their customer base will become smaller and smaller.
With sales prospecting, you can be sure there are always new customers to work with. So you will be less worried about losing a customer.
2- Increasing Productivity
You won't put effort into the wrong prospects with a sales prospecting plan that doesn't produce any results. Instead, when you focus on opportunities that better fit your business, you will achieve much more favorable outcomes.
3- Getting Competitive Insights
Today, keeping ahead of the competition is harder than ever as customers have many options to choose from. Therefore, gaining information about the competitors that your prospects are interested in is necessary.
One of the best ways to get these insights is by talking with those prospects. This way, you can find out where you stand in the competition and improve your marketing strategies.
4- Increasing Revenue
Sales prospecting enables you to find more high-quality customers, which leads to more revenue. The prospects that turn into customers will help you grow your business over time. Moreover, the right customers are more likely to spend more money.
5- Collecting Customer Data
Not all prospects will become customers immediately, and that's fine. The important thing is that you have gathered some valuable information that helps you better understand your prospects' needs.
What Are Sales Prospecting Techniques?
Now, let's check out some of the best sales prospecting methods that help you find the right prospects more easily:
1- Asking for Referrals
One of the best ways to find more qualified sales prospects is by asking for referrals from your existing customers. After building strong relationships with your customers, it's an excellent idea to encourage them to refer you to friends and family. This technique is highly effective as 77 percent of people are more likely to purchase when referred by friends and family.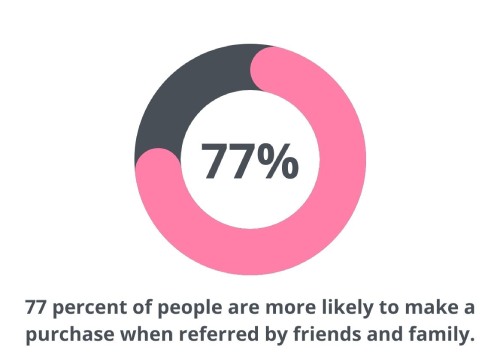 2- Leveraging Event Marketing
Digital marketing is more important than ever, but that doesn't mean event marketing is dead. On the contrary, event marketing is still relevant, and more than 60 percent of marketers believe events are the most crucial marketing channel.
Events give you the chance to meet a group of people with shared interests that are likely to become prospects. And even if they don't convert immediately, you can add them to your lead database.
3- Researching Prospects Before Reaching Out
It's essential to research your prospects and get to know them to make the most out of them.
The first time you reach out to a prospect shouldn't be when you begin to find out about them.
You can discover their pain points and how your products or services can help them by doing some research. It also enables you to identify their needs and buying habits to understand how likely they are to convert.
So, make sure to qualify your prospects before starting to communicate with them.
4- Building Relationships
Nowadays, salespeople should focus on building lasting relationships with prospects rather than just selling. If you only worry about closing the deal, you will be turning off your prospects.
What you need to do is to avoid being pushy and start listening to prospects. Not only would your prospects love that, but it would also benefit you. They can provide you with ideas and tell you about their real problems and challenges to improve your products or services.
5- Educating Your Audience
By educating your audience, you show them you are an expert in the industry, so they start trusting in you. Providing value is an excellent way to grab your prospects' attention and make them interested in your offer.
To become an industry thought leader, you must have a deep knowledge of your industry, target market, and products or services.
6- Building a Strong Social Media Presence
Social media is a great place to find prospects and connect with them. If you are not using these channels, you miss out on a huge opportunity. As there is a high probability, your competitors are already attracting prospects.
7- Following Up on Lost Sales
If a prospect rejects your offer, that doesn't mean it's the end. It's a great idea to send a follow-up email whenever you get rejected by a prospect. Consider this an opportunity to learn how to improve your sales prospecting strategies.
What Is a Sales Prospecting Tool?
A sales prospecting tool enables businesses to automate the prospecting process so that sales representatives have more time to focus on more critical tasks. These tools also help companies gather information about prospects more quickly and easily. As a result, they can gain insights to engage with prospects more effectively.
What Are the Best Sales Prospecting Tools?
Now, let's take a look at some of the best sales prospecting tools:
1- Watch Them Live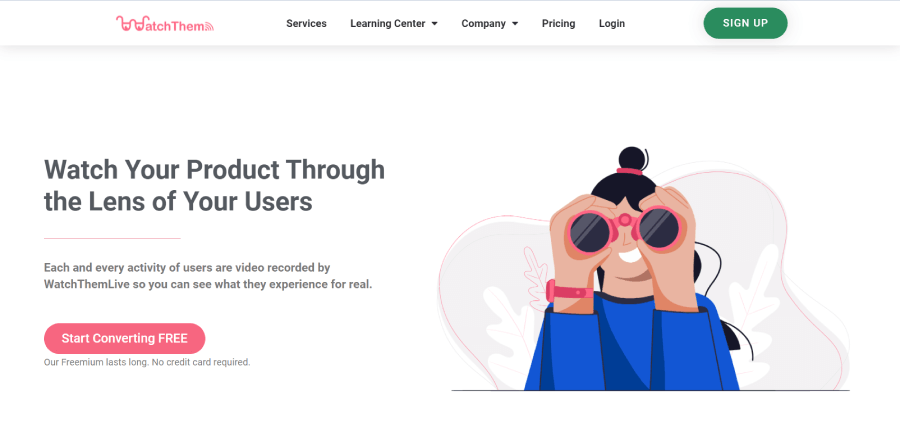 As effective sales prospecting requires a deep understanding of your buyers, a behavior analysis tool such as Watch Them Live comes in handy. This tool helps you collect qualitative data about user behavior on your website with heatmaps and session replays.
You can also track specific visitors using their email addresses. This feature enables you to send personalized messages to prospects based on their behavior.
Let's take a look at how WatchThemLive features can help you:
Heatmaps
By setting up heatmaps on your website, you can track visitors' clicking interactions. You can see which areas of your website people are more interested in and what type of content matters most to them. Then, you can create more of that type of content to engage your audience even more.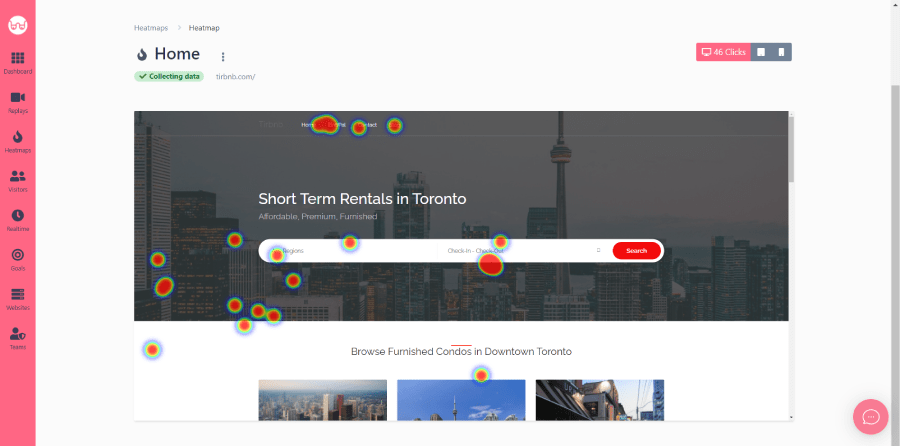 Session Replays
You can see individual users' interactions on your website by watching session replays. This feature can help you find out what's probably making your audience lose their interest and leave your website. You can also discover the problems they face while navigating through your website. You can keep visitors on your website for a longer time by fixing these problems and getting them interested in your offer.
Pricing
Free trial
Free plan
Pro plan – $19 per month
Advanced plan – $59 per month
Enterprise plan – $149 per month

Want to try out Watch Them Live? Choose the plan that suits you best and get started!

2- LinkedIn Sales Navigator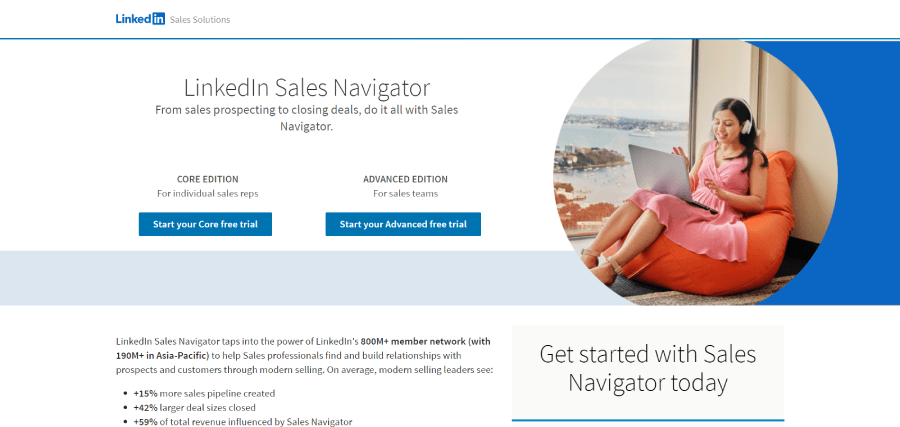 With LinkedIn Sales Navigator, you can find leads within the user base of this social media platform. In addition, it allows you to search for prospects with more advanced search options and get more detailed information about them.
Sales navigator enables you to save your targeted leads into your CRM with just one click. You will receive updates on these leads as well.
Features
Lead recommendations
Saved leads
Advanced search
Pricing
Free trial
Professional plan – $99.99 per user per month
Team plan – $149.99 per user per month
Enterprise plan – For pricing information, you need to contact them.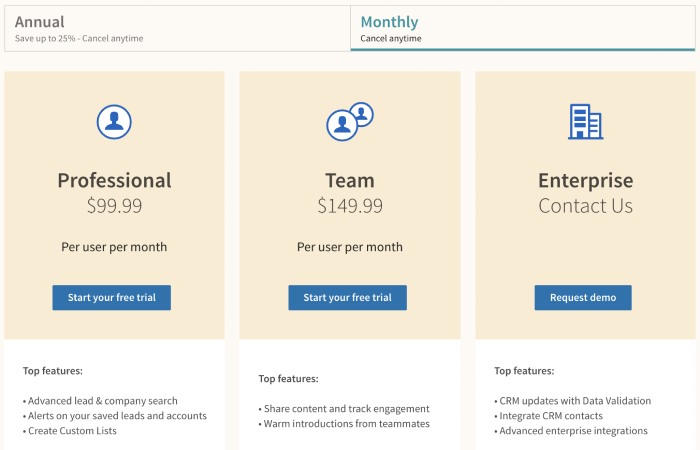 3- Crystal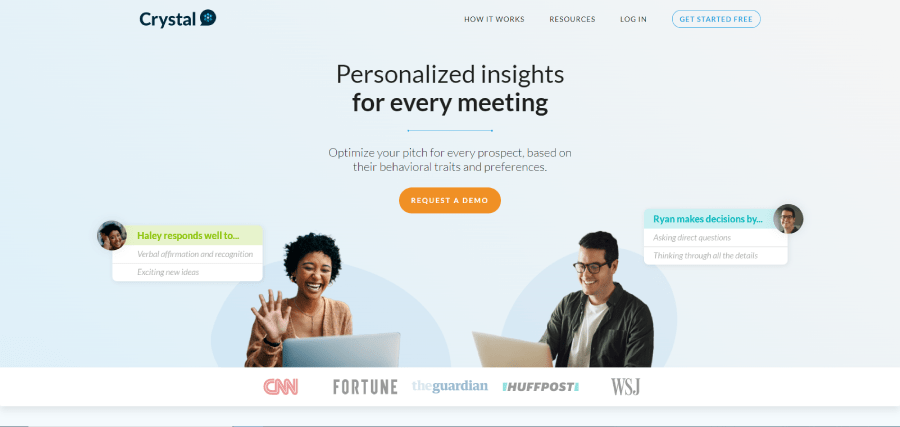 Crystal is another sales prospecting tool that gives you personality insights into each of your prospects. The insights will help you understand how to encourage prospects to convert and close deals faster.
The tool also offers a plugin that will show a personality report for your prospects on LinkedIn.
Pricing
Sales premium – $49 per month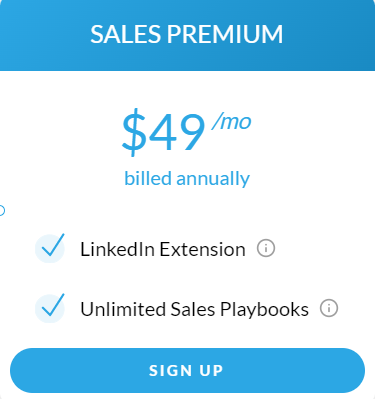 4- BuiltWith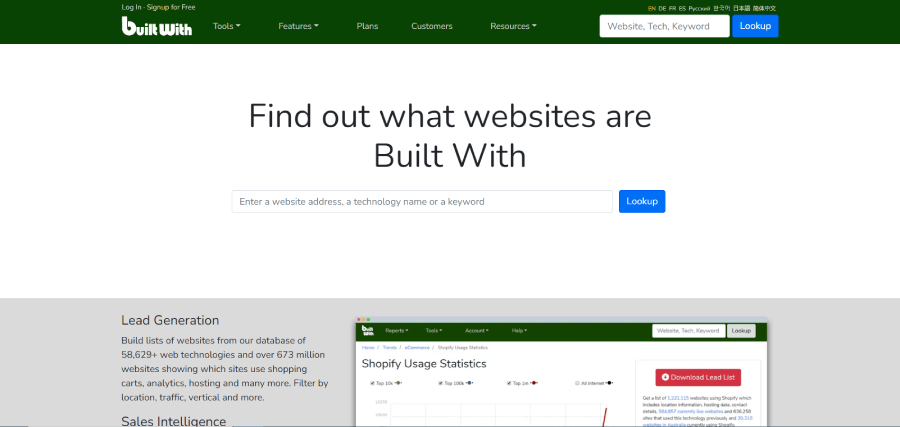 BuiltWith helps you find out businesses' contact details and the tools and technologies they use on their websites. With this sales prospecting tool, you gain information about a prospect's platform before contacting them.
Features
Lead generation
Market analysis
CRM integrations
Pricing
Free for individual site lookups
Basic plan – $295 per month
Pro plan – $495 per month
Team plan – $995 per month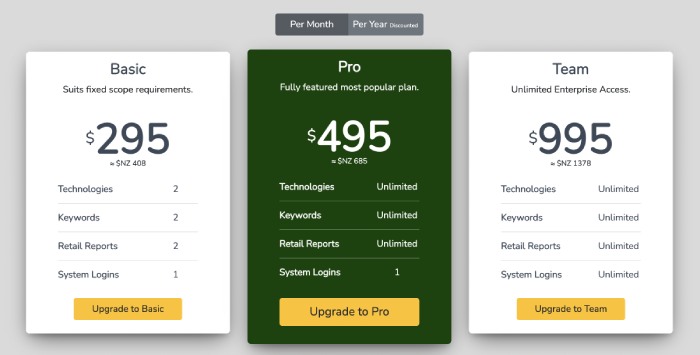 5- Mailshake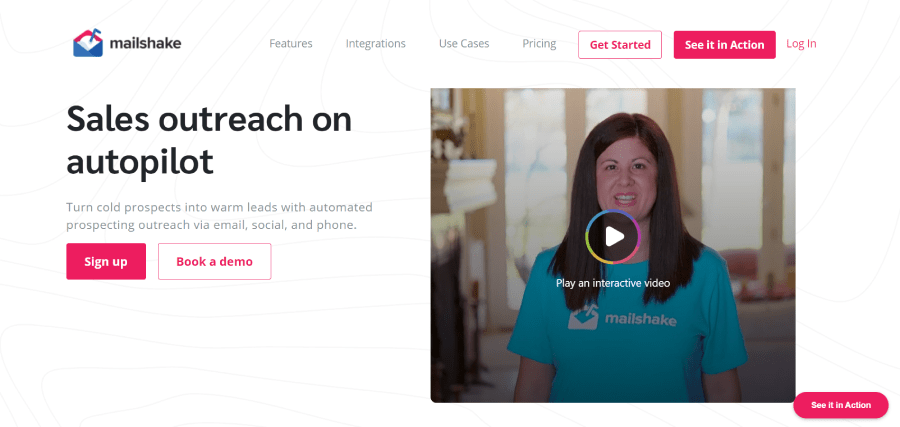 With Mailshake, you can automate your email outreach to connect with more prospects and close more sales. It also enables you to identify your most engaged leads so you can put more focus on them.
Features
Automated scheduling
Contact database
Email campaign management
Pricing
Email outreach – $59 per user per month
Sales engagement – $99 per user per month
Mailshake doesn't offer a free trial.

Conclusion
The sales prospecting process is necessary if you want to ensure business growth. By applying proper techniques and choosing the right tools, you will convert more and more high-quality prospects.