There's no denying that using sales intelligence software will help you identify sales opportunities much easier. If you don't use these kinds of tools, your sales lead management might fall short.
In this blog post, we'll introduce some of the best sales intelligence tools that help you increase sales. Read on and find the right tool for your business to beat the competition.
What Is Sales Intelligence Software?
Sales intelligence software helps businesses obtain data-driven insights to improve their sales efficiency. Using sales intelligence services empowers you with valuable data that enables you to generate more leads, and more importantly, improve lead quality. These tools offer great help to marketers and SDR teams to develop more effective sales strategies based on reliable information about prospects.
What Are the Benefits of Sales Intelligence Software?
Here are some of the benefits sales intelligence software can provide:
1- Finding Your Target Market
Sales intelligence services help you find your target audience much faster. The information these tools offer allows you to easily identify the accounts that match your ideal customer profile.
2- Speeding Up the Sales Process
With sales intelligence, researching prospects will take considerably less time as you have access to all the data you need.
3- Delivering Tailored Offers
Sales intelligence tools help you discover the business pain points of your prospects so you can personalize the messages you deliver to them.
4- Identifying Decision-Makers
Using a sales intelligence platform, you can find the right decision-makers in a company. This way, you won't be wasting your time reaching out to someone who is not in charge of making these kinds of decisions.
Best Sales Intelligence Software
Below you can find a list of the best sales intelligence software that using them will help you bring in more revenue:
1- Watch Them Live

Watch Them Live is a website visitor tracking tool that lets you better understand your audience with powerful features, including heatmaps and session replays.
Heatmaps
The heat mapping service allows you to monitor your website visitors' click interactions. Many marketers use heatmaps to optimize their web pages for more conversions. Analyzing this type of data visualization is an excellent way to find out how to place elements on pages so that the most important ones, such as CTAs, would grab the most attention.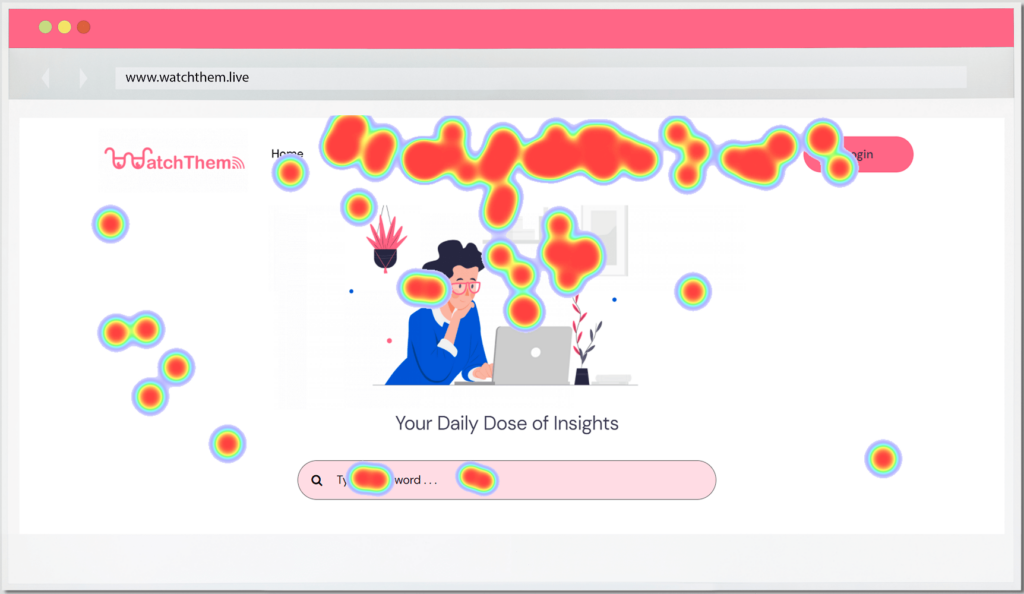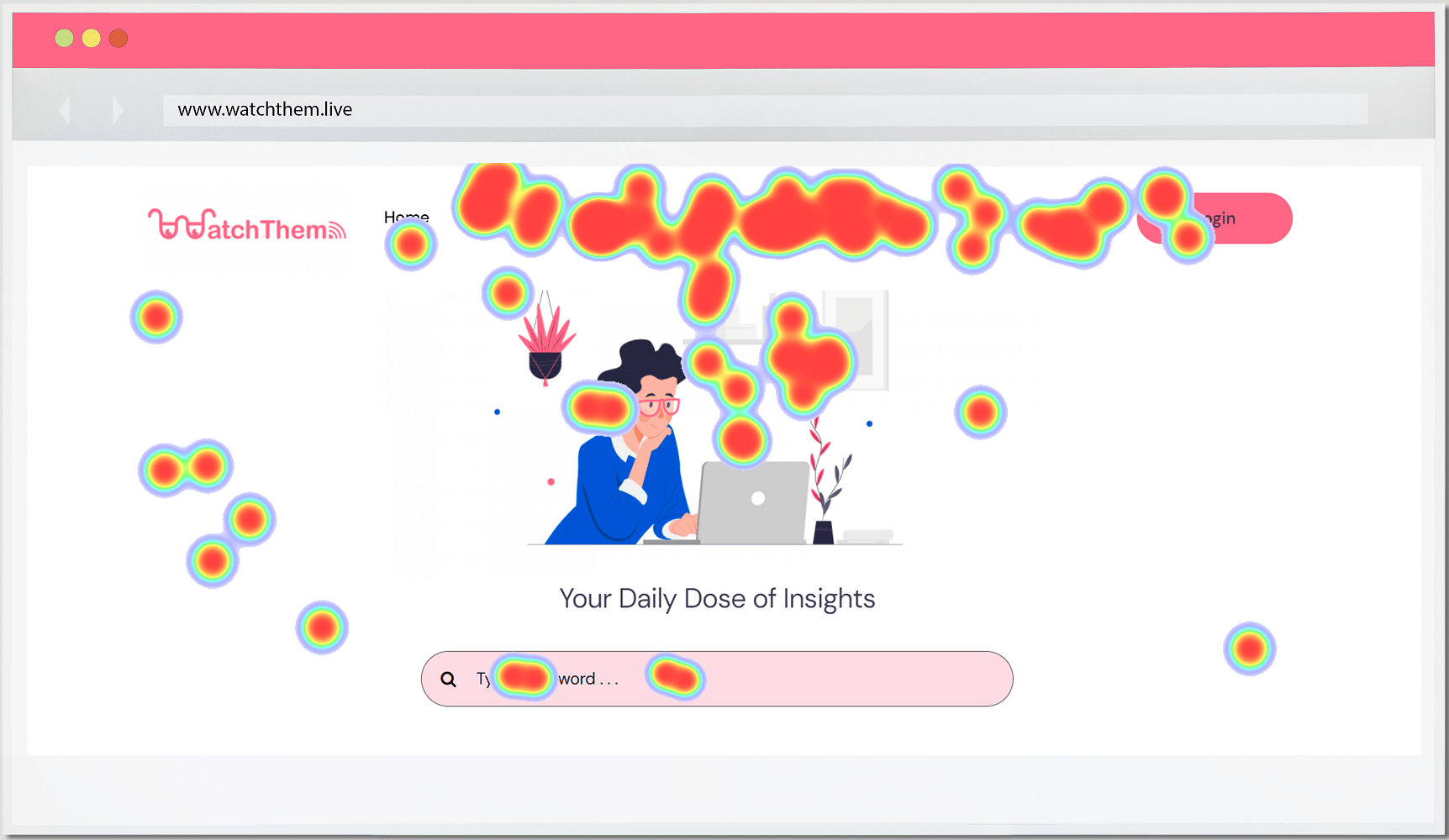 Session Replays
The replay service offers in-depth insights into user behavior on your website. It lets you follow visitors' paths across your website and see all their interactions and the problems they face. You can take advantage of this feature in many ways.
For example, by watching session replays, you will be able to detect the problems on high-exit pages, which make visitors leave your website. Fixing these problems will keep visitors on your website for a longer time, increasing conversion probability.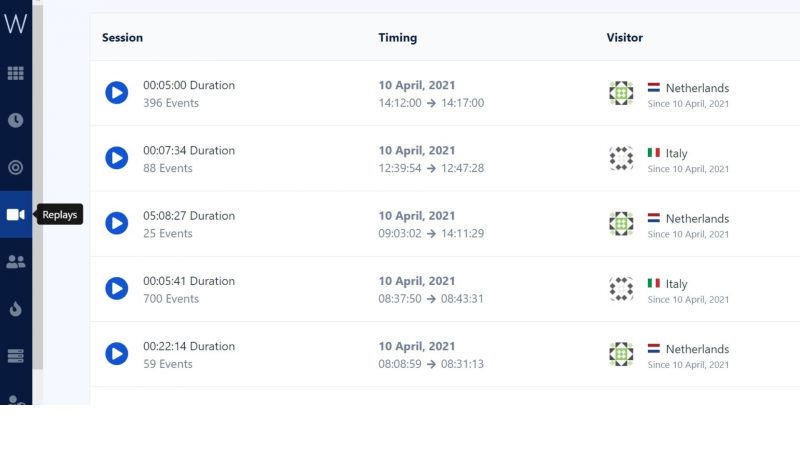 WTL Pricing
Free trial

Pro plan – $29 per month

Advanced plan – $99 per month

Enterprise plan – $399 per month

Try out Watch Them Live now! Choose the plan that suits you best and get your free trial.

2- Groove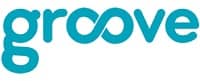 Groove is a sales intelligence platform for Salesforce users. It offers automation services for non-sales activities so account executives can focus on engaging with prospects and closing deals.
Using this tool, you will be able to gain helpful insights into how customers engage with your business.
Features
Email scheduling

Email tracking and automation

Account-based engagement

Campaign automation
Pricing
No pricing information is available; you need to contact the company. You can request a free trial on their website.
3- InsideView

InsideView can help you identify your target market and connect with the right customers to boost revenue growth. This sales intelligence company provides you with information about your prospects that enables you to personalize your customer outreach.
Also, it helps you find the leads that match your ideal customer profile so you can improve your account-based marketing results.
Features
Lead builder

Data segmentation

Lead analysis

Account identification
Pricing
The prices for the Lead Enrichment and On-Demand List Building plan start at $6,000. The other plans are custom pricing.
4- Clearbit

This sales intelligence software offers great insights into your prospects so you would be able to connect with them more effectively. This data also allows you to better target your potential customers.
Clearbit helps you collect information about your accounts which includes company size, industry, location, etc.
Features
Identification of new leads

Email tracking and automation

Ideal customer targeting

Lead qualification process
Pricing
The pricing differs for different businesses, and it depends on your CRM database size, monthly traffic, and monthly contact creation.
5- Vainu

Vainu is a sales intelligence tool that enables you to provide a personalized customer experience. This software is great for finding new prospects and keeping up to date with the news about the companies who are your customers. Vainu also automates some sales and marketing tasks.
Features
Company profiles

Workflow triggers

Data updates
Pricing
The pricing starts at $7,250 per year plus $675 for a one-time onboarding fee, and the price increases based on the number of your salespeople and databases you choose.
6- Adapt

Adapt lets you access a B2B contact and company database across industries. You can easily find the contact details of your prospects to connect with them faster. This sales intelligence software offers features that will speed up your sales cycle.
Features
Pricing
Pricing information is not provided on the website.
7- DiscoverOrg

This sales intelligence platform provides a B2B decision-makers database that is constantly being updated. DiscoverOrg offers organizational charts that include information such as email addresses, phone numbers, reporting structure, etc. Using this tool, you will be able to easily identify the key decision-makers to reach out to them.
Features
Unlimited prospect data access

Organizational charts on all accounts

Identification of new leads

Lead qualification process
Pricing
To get pricing information, you must submit an information request form on the website. The plans include a free trial.
8- Datanyze
Datanyze is a tool that offers sales intelligence and lead generation solutions. This tool allows you to get background information about prospect accounts to better understand them before contacting them. This way, you can get more leads to convert.
Features
Ideal customer targeting

Company profiles

Segmentation

Lead qualification process
Pricing
To use Datanyze services, you have to pay $55 per month.
9- D&B Hoovers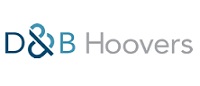 This sales intelligence company offers account-based marketing features. D&B Hoovers enables you to enrich your accounts' data with information like the number of employees, industry, revenue, etc. The data will help you convert your prospects into sales and profits in a shorter time.
Features
List-building

Company profiles

Real-time trigger alerts
Pricing
D&B Hoovers has not provided any pricing information on its website.
10- Lusha

If you want to build trust with your leads and develop strong relationships with them quickly, Lusha can help you. Using Lusha sales intelligence software, you can understand how to engage with leads for better results and improve your outbound sales process.
Features
Lead quality

Lead validation

Lead enrichment

Lead analysis
Pricing
Starter plan – free

Professional plan – $99 per month

Premium plan – $199 per month

Enterprise plan – custom pricing

Conclusion
In this article, we discussed some of the best sales intelligence software and tools that can create more sales opportunities for your business. Using these tools is an excellent strategy to get ahead of the competition. But make sure you choose a tool that's right for your business and would satisfy your needs.