One of the most important metrics you should track and calculate for the success of your online store is your website's conversion. Your website conversion rate depends on your goals and the type of business you're running. So the conversion rate for one website might not be the same as for another one. Keep reading to find out more about website conversions and ways to increase them.
Understanding your customer's behavior plays an important part in increasing your website conversion rate. Looking for a tool to track customer behavior on your website? Sign up to WatchThemLive and get started. 

What Is Website Conversion?
While running a website, you have different goals, and conversion means meeting those goals. When a user takes a desired action on your website, for instance, sharing one of your blog posts on social media, completing a task, or purchasing a product, a website conversion occurs. The percentage of people that complete your desired action is your conversion rate. To better understand, here are some examples of website conversions;
Signing up for newsletters
Sharing your pages on social media
Leaving a comment
Purchasing a product or service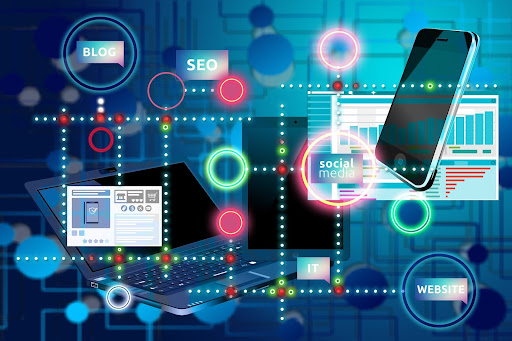 If you are running an eCommerce site, your main goal is increasing sales, and you are most likely focusing on convincing more customers to purchase your products to increase conversions. So your first step is to determine what kind of goal suits your website more.
How Are Website Conversions Calculated?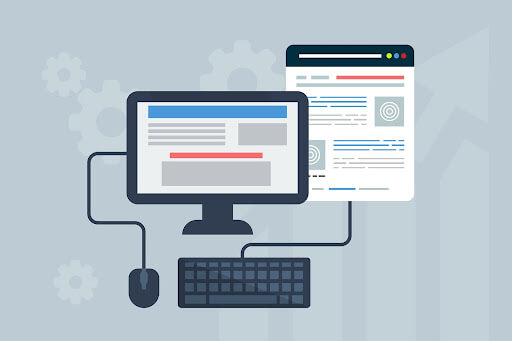 Now that you know what website conversion is, it's time to know the way to calculate your website conversion rate by this simple formula:
Website conversion rate (WCR) = (the total numbers of users/ total number of goal achievements) × 100%
Let's say an online store that has set 'making a sale' as their goal has 1000 visitors, and out of them, 500 make a purchase. Their conversion rate will be calculated like this:
(1000 / 500) × 100 = 20%
So, their conversion rate will be 20%.
What Is a Good Website Conversion Rate?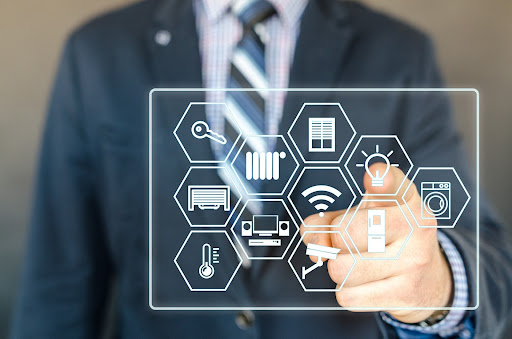 You might wonder what a good conversion rate is? Let's say that there's no magic number. It all depends on the kind of business you own, your goals, and some other factors. Some of these factors are introduced below:
Your CTAs
Users' traffic source
The price of your products
Your credibility
The quality of your homepage
Your products and offers
All these factors affect your business so you have to find out how to improve them. But if you want to find out more, you can research what is a good conversion rate in the industry you're running a business in.
How Does the Sales Funnel Affect Website Conversion?
The sales funnel has a huge impact on your website conversion rate. It helps you identify opportunities to convert your users. The sales funnel process includes four stages: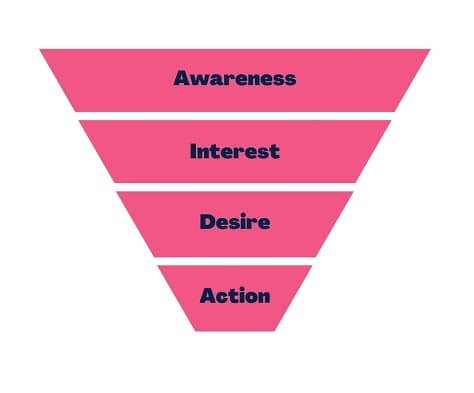 1. Awareness
At this stage, your potential customers are becoming aware of your website, product, and offerings.
2. Interest
At this stage, they have become interested in knowing what you have to offer. They're still searching for the best choice, but you are one of their options.
3. Decision
At this stage, they know what they want and are ready to make a decision. What you have to do is to give them the last push.
4. Action
At the final stage, your customers are taking your desired actions, whether it's signing up for a newsletter or making a purchase.
All these stages lead people toward your desired action. The actions users take throughout this process from the very start will determine whether they will get to the 'action' stage or not. If you want to increase your conversion rate, you should successfully lead people through each of these stages.
Best Ways to Increase Your Website Conversion Rate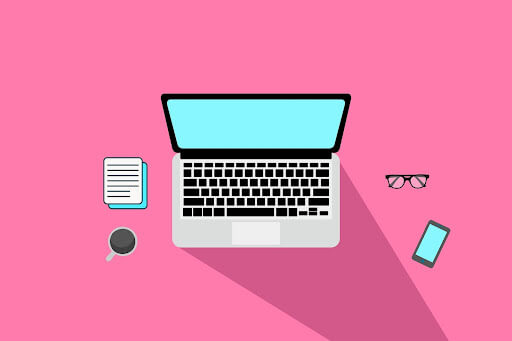 Now, you might be looking for strategies to optimize your conversion rate. Website conversion optimization is essential because that's how your business grows. Here are some tips to help you increase your conversion rate:
1. Use Visible CTAs
CTAs have a huge impact on your website conversion rate because they lead your visitors to the next step. Place CTA buttons where your visitors can see them. So make them stand out from the other elements on your web page. Also, use contrasting colors for CTA buttons to make them more visually prominent than the rest of your website.
Heatmaps are excellent tools that show you if your CTAs are getting the attention you want or if other elements are distracting users from your CTAs. This way, you can optimize them to increase their effectiveness. WatchThemLive is a website visitor tracking tool that offers heatmaps and other useful features that help you increase your website's conversions.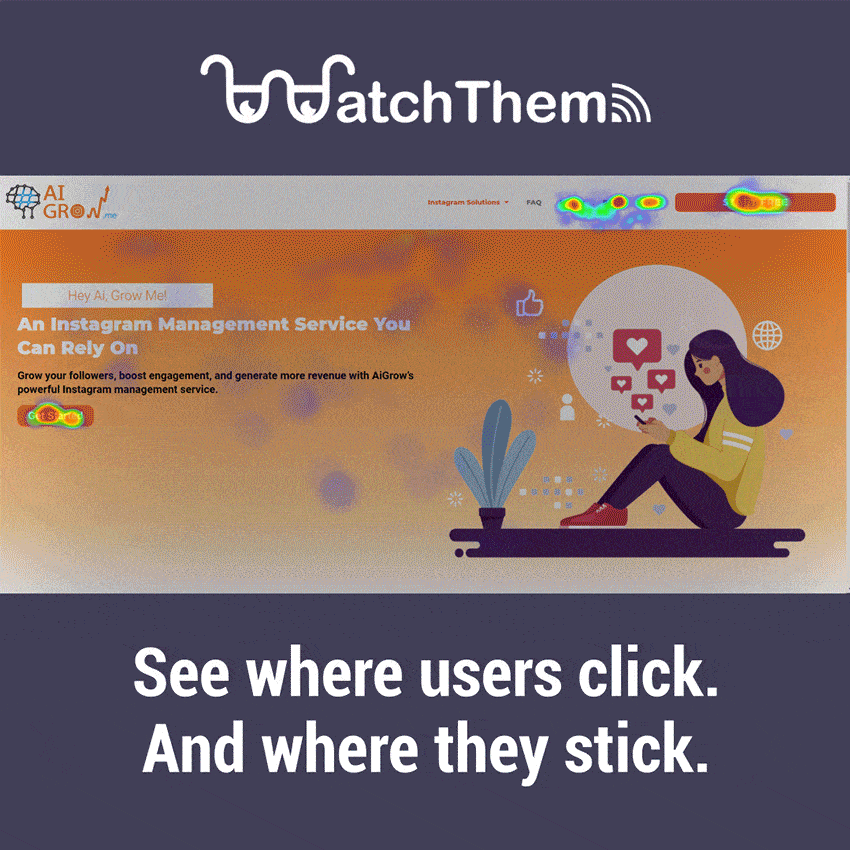 Want heatmaps? Sign up for FREE and get started.

2. Simplify Your Website Navigation
Give your customers a better experience by simplifying your website navigation. If working with your website is hard, the visitors are most likely to leave. That's why finding more information about your business should be easy for them. By providing simple navigation, you will increase visitors' time on site, which can result in more conversion.
For more information, follow this link: eCommerce Navigation: 7 Best Practices You Must Know.
3. Make Your Website Mobile-Friendly
At least half of your visitors are using mobile devices, and this number is continuously growing. If your website is not mobile-friendly, you're going to lose a great number of potential customers. Having a mobile-friendly website is crucial for increasing your conversion rate. Here are some tips on how to create a mobile-friendly website:
1. Create a Responsive Design
A responsive design will adapt to deliver the best experience on any kind of device, whether it's desktop, mobile, or tablet
2. Make a Mobile Application
Making an application for mobile devices is also a good option. But your website should also be mobile-friendly in case your visitors don't want to use it.
3. Do Not Use Pop-Ups
It's extra annoying for mobile users who are searching on a small screen to see big pop-ups. In most cases, they won't look for your pop-up's small close button; they will leave your website and look for another one.
4. Add a Live Support Chat Box
Sometimes your customers are in a hurry, or they're impatient. They want to purchase something, but they have some questions considering the product or the shipping, for example. Having a live support chat box gives them a better experience since you are there to answer their questions
Conclusion
In this article, we explained what website conversion is with some examples, the website conversion rate formula, and how to calculate it. Then we discussed what a good conversion rate might be and the sales funnel. Then we introduced some ways to increase your conversion rate.
Increasing conversion rate is essential for any eCommerce store. Understanding your customers' behavior plays an important part in increasing your conversion rate. For this means, WatchThemLive is the best tool you could search for! Sign up for Free and get started.

Wish you lots of conversions:)!