Digital transformation forces companies and businesses to adapt their business models to the new market reality. It has given the customers control over their interactions with any digital businesses. The digital transformation process involves companies integrating technology in their operating areas.
In this article, we are going to provide you with an explanation of the relation between digital transformation and customer experience.
Note: WatchThemLive is an analytic tool that helps you to analyze your customers' journey on your website. The data about customer journeys enable you to improve customer experience and increase your conversion rate. Sign up here and snag your free plan!
What Is Digital Transformation?
Digital transformation (DT) means the integration of digital technologies in all different areas of businesses to change how it works and delivers value to customers. It is a cultural change that forces organizations to constantly challenge the experiment and create a smooth path for success and growth by facing failures. Digital transformation is essential for all businesses, from small to large.
Digital transformation depends on the specific challenges and demands of the organization. Digital transformation differs greatly from company to company. However, there are a few common things that all businesses should consider when starting out. Things like:
Technology: It impacts businesses and brings significant benefits to business operations.
Demands: Customers, i.e., those who demand or expect a hassle-free shopping experience.
Customers' Behavior: Your customers' behaviors are directly related to your integrated technology.
Three important cases of digital transformation are customer experience, business process, and business model.
Digital Transformation Benefits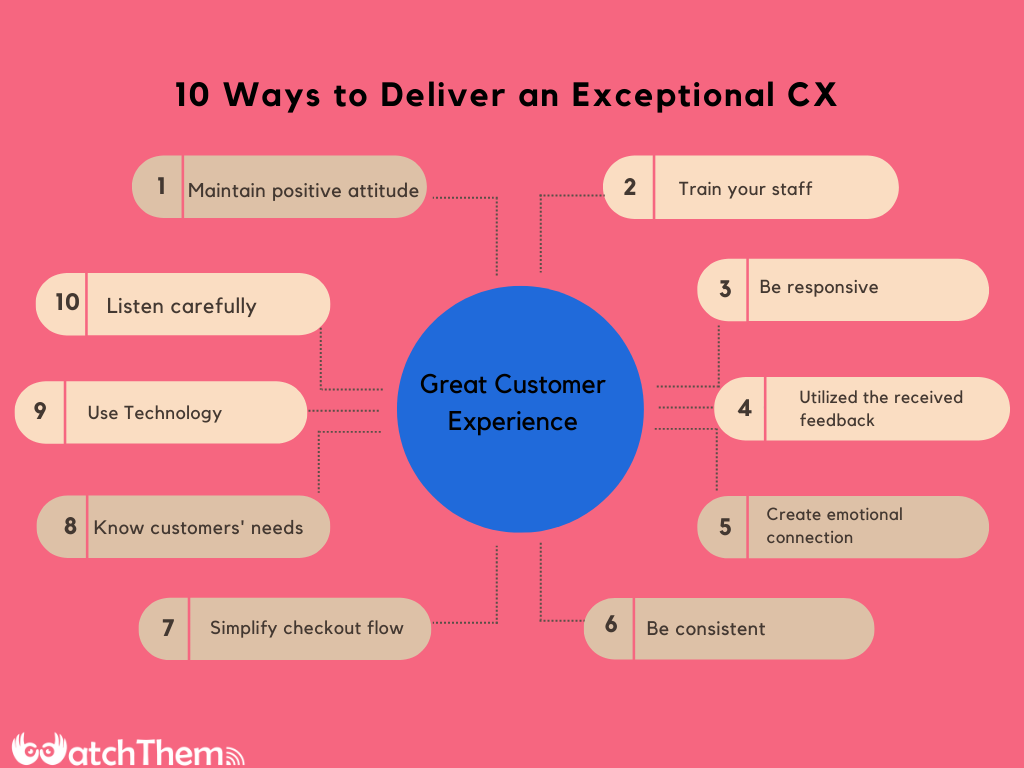 Digital transformation has many benefits for businesses. For example, it boosts conversion rate and customer participation and creates good competitive advantages for your business. However, there are multiple key areas that show the impacts of digital transformation on businesses, For example:
Increases Revenue with Digital Transformation
One of the main advantages of using digital technologies is creating many changes in the sales process. Digital technology makes the sale process easier for customers to access your business. As you know, the era of direct sales is disappearing and in-direct sales are coming up. Digital transformation has changed all aspects of your business and helped many businesses during the COVID-19 situation. One of the main reasons to digitalize the sales process is to change customer purchasing habits in the present time period. Most of the customers prefer to make purchases online instead do it face-to-face. Therefore, using digital technology in your business make it easier for customers to access and it will increase revenue.
Integrates Customer Data in the Digital Age
Simplifying the customer experience is one of the most important digital transformation business models and common goals. When all available data is collected, centralized, and used, customer support agents can easily resolve customers' issues.
Optimizes Workflow
Digital transformation is more about increasing efficiency and increasing communication with others. Businesses that use digital transformation strategies will see signs of improvements such as increased collaboration between employees at different levels and improved performance management.
Improves Customer Experience
Customers are the stakeholders of any organization. Digital transformation helps businesses deliver a great customer experience and provide them with better services. Digitalizing customer experience helps to connect customer data across organizations easily.
Reduces Operating Costs
Companies are looking to improve the efficiency of their operation process. With the digital transformation business model, operational costs are reduced, and this is due to the reduction of the execution time of the processes, the elimination of minor tasks, and the cooperation of new features.
What Is the Connection between Digital Transformation and Customer Experience?
Digital transformation forces companies to change their business models and adapt to new market realities. Interestingly, it is not companies that are driving this change. Instead, this change is driven by the customer. Customer experience and digital transformation are much more connected than the public realizes.
Today, customers expect relevant content related to what they are doing and in the format and device of their choice. It is their path that dictates your strategy. You must use technology to deliver an unparalleled customer experience to keep up with the new type of customers. Fortunately, putting the customer first is at the center of many organizations' strategies.
Customer experience is a fundamental business factor that plays a vital role in digital transformation. Innovation and customer experience improvement is an essential element that paves the way for the growth and success of the business.
According to McKinsey, the digital transformation of the customer experience can increase the company's revenue by 20% to 50%. Customers' needs and expectations are changing thanks to the digital customer experience provided by the best companies. Amazon is a prime example of digital customer experience.
Digital transformation can improve sales performance either on the front end or the back end of the buying process. On the front end of the sales process, data and analytics give you valuable information about customers and customer journeys. In the back-end of the sales process, digital technologies help you improve the sales function internally. WatchThemLive is a behavioral analytics tool that can offer a wealth of insights into customers' journeys. It analyzes customer behavior in the position of sales representatives for success. Using WatchThemLive's session replay, you can find out the customers' experiences and behaviors by watching each session. WatchThemLive analyzes performance, and lets you know your potential customers and their experiences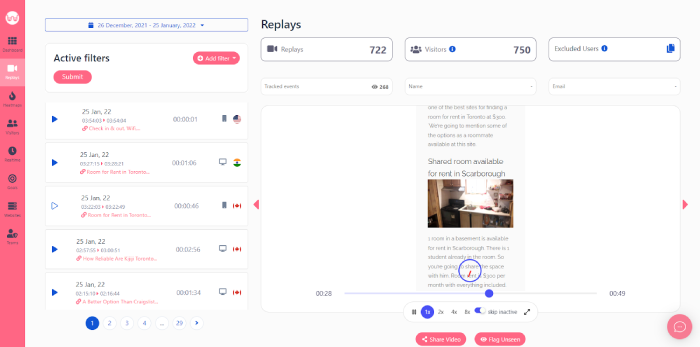 Website analytics is the other feature of WatchThemLive that enables you to improve the user experience. This technology helps you identify visitors' interactions with your website so you can remove the friction. Most of the visitors are not willing to return to a website with a poor experience, so you can use analytics to improve CX.
For example, it enables you to know what devices and operating systems your customers use to visit your website. This information helps you consider customer-preferred devices in designing your website.
In the following screenshot, you can see your visitors' browsing languages. Using this information you can personalize your website which leads to improved customer experience.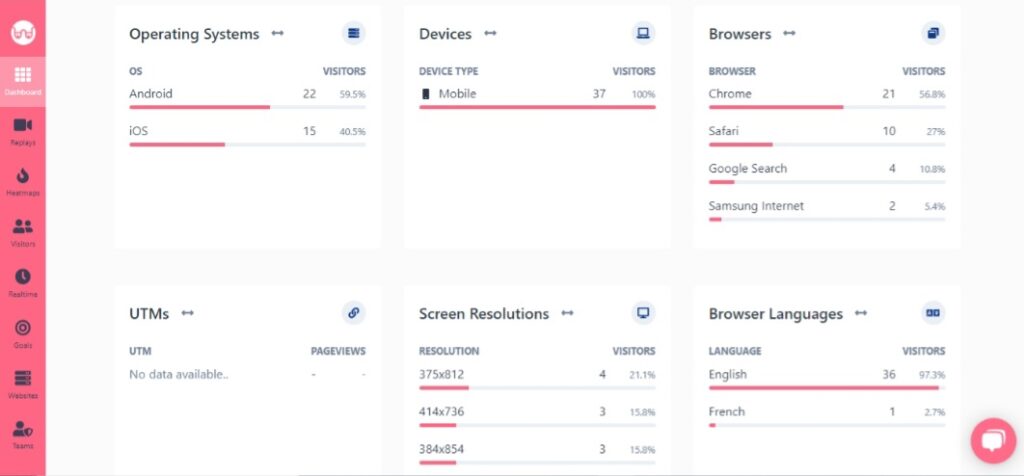 Using this technology increases user engagement on your website, which enables you to increase conversion rate and revenue.
How to Get Started with Digital Transformation?
Digital transformation offers organizations an opportunity to understand the modern buyer, engage with them and provide their needs and expectations with an omnichannel customer experience. Here are a few ways to help your business begin with DT.
Define Your Strategy Before Executing a Digital Transformation
The business world is changing rapidly due to changing technologies and innovations. Even companies that are required to provide services or face-to-face sales have problems. The digital transformation strategy starts with three fundamental questions: Where are you today? Where do you want to be tomorrow? What are you going to do to get there?
Reimagine the Customer Journey
As customers control how companies deliver experiences, it is the best time to create new experiences that meet their demands. So if you are looking to improve customer experience, invest your resources and time into technology that can enhance business relationships.
Create an Agile and Flexible IT Environment
The right technology to boost digital strategies is essential in the business world. Most organizations know the need to implement an agile system. 56% of businesses accept that cloud technology is crucial for digital transformation. It enables companies to be flexible, fast, and dynamic. The cloud platform allows businesses to test new projects that are cost-effective and low-risk. By using the data they provide, you will learn how, when, and why your customers do business with you. It can help you provide a better customer experience.
Personalize Customer Experience
Today's customers want to be treated as unique individuals. They want organizations to know their personal preferences and purchase history. Customers are happy that organizations use their data to improve the customer experience. Personalized customer experience is your customers' expectations.
WatchThemLive is a behavioral analytic tool and one of the best customer experience tools that offer features like heatmaps, session replays, website analytics, etc. These features enable you to watch customers' journeys and online activities, which help you to identify their needs and expectations.
Create a Multi-channel Experience
Technology has made it possible for customers to get what they want, when they want it, and how they want it. Most customers wish for a customer service response within an hour. They also expect responses to their questions even on the weekend. This need for immediate gratification has forced organizations to remain available and on-demand 24/7.
Conclusion
In today's fast-moving society with the Internet, businesses have to consider implementing a digital transformation strategy seriously. Digital transformation allows organizations to engage modern buyers and know their expectations regardless of the communication channel or location. As mentioned, the digital transformation of your business can be quite a complex project. Instead of face-to-face sales, consider cloud solutions first. Cloud solutions enable you to be agile and quick and meet customers' demands. You are automatically updated to the latest features, so you're never left behind.
WatchThemLive is with you on this path, and you can start your digital transformation quickly. Sign up to see how it can help you to provide a user-friendly and unique customer experience.