When you want to go public with your product, you need to have a plan for gathering information about your product. Every possible data must be collected to be used in the future. The data can be used for releasing further upgrades, adding new features, or even a more significant decision. Therefore, data tracking can play an important role in the success of your service or product.
However, the data gathered must be processed to be helpful. For example, after you have collected data about your users' behaviors, the raw data won't tell you that much. However, a tool dedicated to customer behavior analytics can transform that data into meaningful insights.
In this article, we will go through the basics and definitions and introduce you to an excellent tool to do your data tracking in the best way. Let's start.
Note: Looking for a user-friendly and cost-efficient tool to collect and track user behavior data? WatchThemLive is what you need.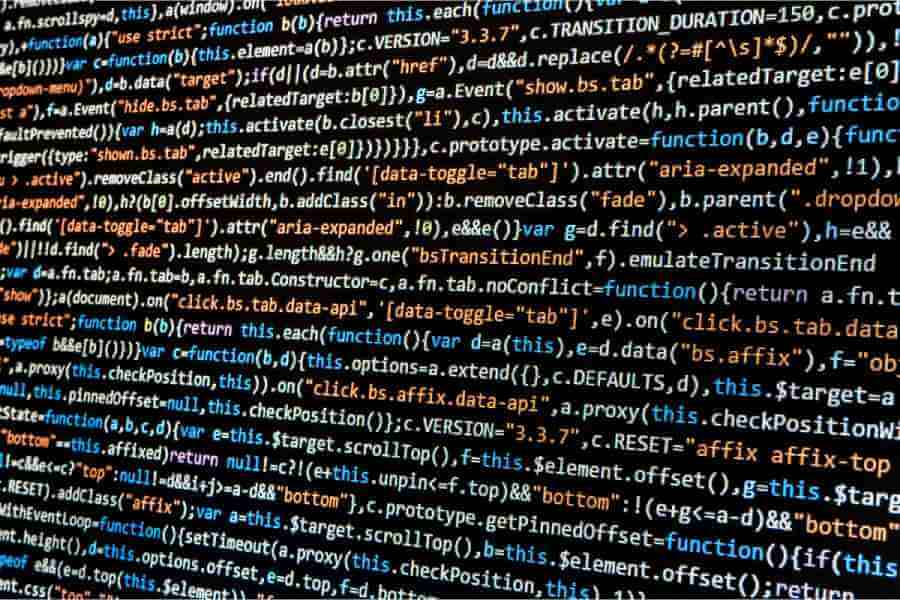 What Is Data Tracking?
The process of recognizing, collecting, and categorizing individual data points throughout the data pipeline to use them in data analysis is known as data tracking.
A website, web app, or even a mobile app might be the product that you need data about. The data collected from these digital environments is tracked for various purposes, but it's used mainly to perform strategic product management and make informed marketing decisions. The process helps you gain data-driven insights, which are necessary for today's marketing era.
Managing Your Data Tracking Process With WatchThemLive
Using an excellent tool for data tracking can speed up this process so much. There are many tools in the market that claim to have a good performance. However, only a few of them genuinely handle it very well. WatchThemLive is among these few tools.
WatchThemLive is perfect for data gathering, especially in the behavioral data category. This is because of the many tools and features it provides in this area. One of them is user tracking. This feature is great for the goal of this article. You can gather detailed information about your users and make a unique profile for each one of them. This way, you can categorize them into groups for your future campaigns.
All you need to do to use this free data tracking software is:
Sign up free and confirm your email address
Add your Website to the dashboard
Add the tracking code to your website
Use the free user tracking service to better understand your customers and build a great tracking plan.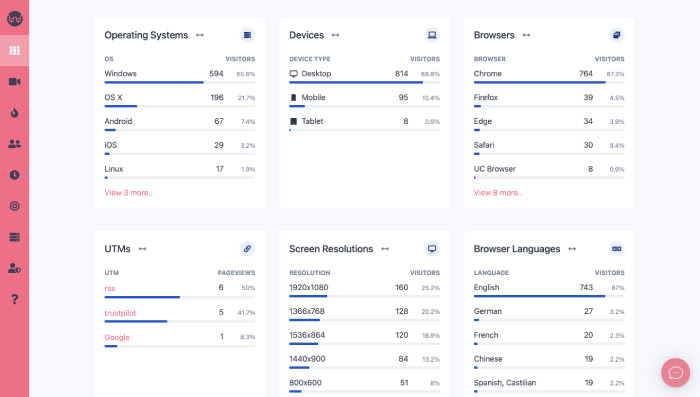 What Will You Learn Using Data Tracking?
The easiest way to find the answer to this question is to formulate a question, goal, or key statistic that expresses what you want to learn about your product or business. When you ask a question, you encourage a more targeted and systematic approach to find out what is important for you and what's not. Usually, metrics such as the number of clicks won't help you in this matter.
To get you started, here are some broad questions to consider:
What are the greatest channels for acquiring new users?
Where are people dropping off in your product's activation funnel?
How can you keep your customers?
What is the lifetime value of your customers?
How can we make your activation funnel more effective?
What Is a Data Tracking Plan?
A data tracking plan establishes a formalized single source of truth for the data that is essential to your company and product. It's also an essential part of your analytics approach.
A data tracking plan allows you to establish data gathering standards that make it easier to collect clean, well-structured data from the start. When done correctly, it saves companies time and prevents them from second-guessing their statistics later on.
Well-planned data tracking must have these included:
What kind of data do you keep track of?
From where are you keeping track of the data?
Why are you keeping track of that information?
Individual events should be defined in your monitoring strategy, as well as essential event and user characteristics that provide context for those events. It's also crucial to develop the use case behind each event you track, especially as your data operation grows. One of the best ways to improve your business is by utilizing data discovery to understand your customers deeply enough.
What Are the Benefits of Data Tracking?
Now that we know the definition of data gathering and some basic stuff, it's time to see how and in which areas data gathering can help your company:
1. Deeper Understanding of Your Market
Perhaps the most crucial reason why so many businesses collect customer data is that it allows them to gain a better understanding of how their customers behave online, define their demographics, and uncover methods to improve the entire customer experience.
By tracking your customers' data, you will find out exactly what their expectations from you are, the actual products/services they want, and even how they want to interact with your brand.
You can improve the ways you communicate with your target market, improve the user experience on your website, and much more.
2. Making a Good Customer Database
One of the best ways to improve your business is to understand your customers deeply enough. This is not possible unless you have a decent database of them. It can include information such as their email, IP address, etc.
This will give you the chance to be in contact with them and strengthen your lead generation approach. It also allows you to measure a consumer's actual degree of interest in your brand depending on how they interact with your website or respond to adverts.
3. Better Personalization
According to Forbes, 76% of Americans are most likely to complete their purchase if they get a personalized offer. This will show the importance of gathering data. By doing data tracking, you will be able to differentiate customers from each other and provide them with exactly what they need.
4. Improved Marketing Strategy
Your company's whole digital marketing plan is essential in today's marketing era.
You must optimize your marketing strategy if you want to outrank your competitors, boost conversions, and develop a sense of trust and transparency between your business and your target market.
And the truth is that you can't accomplish that until you collect data and use it to inform every aspect of how you promote your products/services to people.
What Are the Examples of Data Tracking?
It's critical to pay attention to the different data categories while tracking it. Here we mention some data tracking examples:
Engagement Data: This category will show how much your users interact with your brand. For example, it will show you how many shares and likes you get on your social media.
Behavioral Data: Subscription details, purchase history, website heatmaps, and other comparable factors relevant to your industry are all examples of behavioral data.
Attitudinal Data: This is your users' feelings about your company and brand.
Conclusion
Data gathering is an essential process, and most companies use it for their success. The process of gathering and categorizing users' data through the data pipeline is called data gathering. In this article, we mentioned the benefits and some examples of data gathering to help you further in your journey.
We also introduced WatchThemLive as an excellent data tracking tool that gives you valuable insights into user behavior. Sign up for WatchThemLive and see how it works today!