I can distinctly remember many years ago, when I was 15, one day when I was out of rosin for my violin bow, I started looking for some on different online stores. I checked out some of the items but didn't order anything. A few hours later, on the same night, when I was surfing a random entertainment news website, a row of ads caught my attention:
A set of violin mutes, bows, and a number of rosins. My first thought was, "of all things, what are the odds that I'm shown this as an ad? It's too specific to be pure luck. What kind of sorcery is this?! I mean, it's not even the same website I looked up the rosins on."
Later on, I realized what I experienced is called behavioral targeting, and it's one of many ways of using customer data. Using customer information, you can personalize each of your visitors' experiences with your website or app, narrow down and optimize your ad targeting and reach out to people who are most likely to be interested in your product. Tons of different marketing strategies nowadays use customer data, and it actually works! Not gonna lie; I would've ordered that rosin that night if I had a credit card of my own!
This article will explain what customer data is, what it's used for, what different types of customer data are, and how to collect, validate, and analyze them. This is the only guide you will need to get a general understanding of customer data management, so make sure you don't skip any parts!
How much do you know about your users? Are they converting at the rate you expect them to? WatchThemLive is a data visualization tool that gives you insights into user behavior and how to make their journies and experiences better. SIGN UP for FREE!
What Is Customer Data?
Customer data is the information provided by your customers when they interact with you through your website, apps, surveys, campaigns, social media, and other online and offline channels.
A good business plan should put great emphasis on customer data. Data-driven businesses understand the significance of this and make sure that they capture the essential consumer data to improve user experience.
What Is Customer Data for?
Customer data is the main source that leads to having a deep understanding of customers. Many businesses have come to realize that by utilizing customer data, they can improve customer satisfaction and develop effective and efficient marketing strategies. Without customer data, it's much harder for businesses to engage their target audience.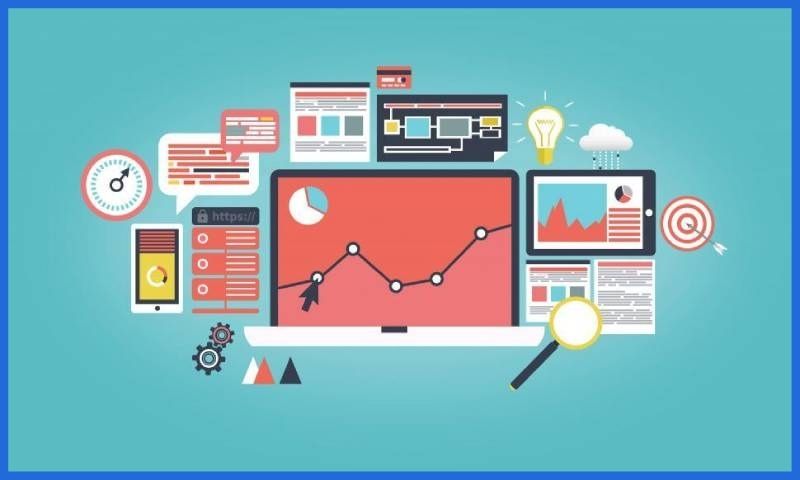 Customer data has a massive impact on customer experience. Therefore, it's essential to extract, validate, and analyze data to achieve reliable results that can improve marketing and business plans.
Customer data will also help you make financial decisions, such as where and when to invest your money.
What Are the 4 Types of Customer Data?
Customer data has different types and sources. Trying to make sense of client data may be difficult. That's why some businesses are unable to utilize such data efficiently. Therefore, they overlook one of their most precious corporate assets.
To better understand the data and avoid getting overwhelmed by a large amount of information, customer data is categorized into four types.
1. Basic Data
Basic personal customer data form your company's essential knowledge of consumers. Many CRM data fields are classified as basic data.
Basic customer data, also referred to as personal data, includes a contact's name, phone number, email address, work title, and affiliated organizations. Basic customer data also includes demographic information such as gender and income and firmographic information like yearly revenue or industry.
Basic data is the foundation for audience segmentation. You can see how many of your customers have similar characteristics.
2. Interaction Data
Interaction data will answer all of your queries about how your clients behave on your website, as well as how they engage with your emails and social media accounts.
Interaction data, also known as engagement data, provides a clear picture of how customers interact with your brand's touchpoints.
Traffic sources, time spent on your website, page views, customer service feedback, and social media engagement are all examples of interaction data.
3. Behavioral Data
Behavioral data shows how clients react to their encounters with your products and services.
Analyzing customer behavior helps you better know your clients' behavior patterns throughout their journey. In some cases, interaction data can also be regarded as behavioral data.
Purchase History, search data, website heatmaps, and clicks on CTAs are examples of behavioral data.
One of the best tools out there that will help you with gathering and analyzing your users' behavioral data is WatchThemLive. The heatmap feature on WatchThemLive will show you which areas on your web page attract visitors the most. Having this information, you can place your CTA and important buttons more thoughtfully.
The session replay feature also lets you watch each step your users take on your website so that you can investigate the reason your visitors behave on your website the way they do.
Make sure to SIGN UP. It doesn't take more than a minute and it's FREE!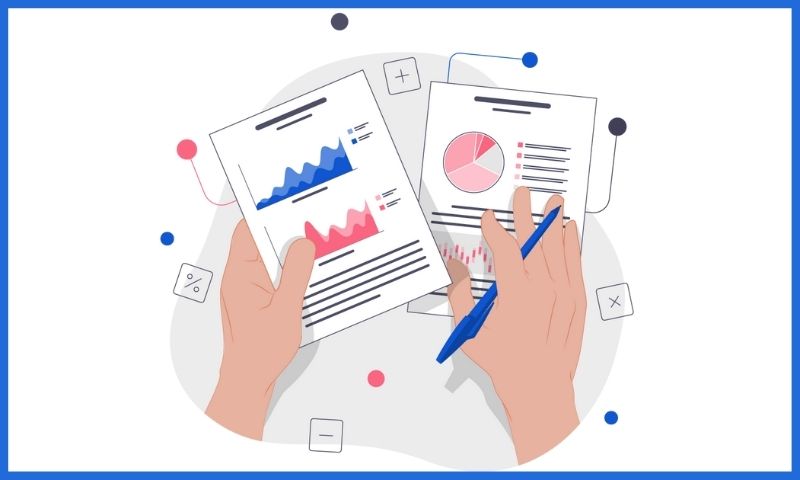 4. Attitudinal Data
Attitudinal data can assist you to figure out how consumers feel about your business and to come up with solutions. Unlike the other three forms of data, attitudinal data provides a firsthand view of what customers genuinely believe. Attitudinal data can be found in online reviews, surveys, etc.
There's one thing that makes gathering attitudinal data difficult. When it comes to sharing their thoughts about you, some consumers are more vocal than others. One bad review from an unhappy user doesn't represent your whole customer base. That's why it's necessary to gather attitudinal data from a statistically significant set of clients on a regular and dynamic basis.
Customer Data Collection
Customer Data Platforms (CDP) make it simple to gather customer data from customers that engage with you. A customer data platform (CDP) is a collection of software that establishes a consolidated hub for consumer data. It combines client data from several sources into a single, cohesive database. Below is a list of a number of different channels you may gather useful data from.
1. Website Analytics
Web analytics reports help you to understand your audience and their interactions with your website or app.
In order to gather behavioral data, you may use heatmaps, bounce rate, page visits, your visitors' devices, etc.
A wonderful tool that will give you great insights into your website analytics is WatchThemLive. Using WatchThemLive, you will have access to all of the features and KPIs mentioned above and so many other helpful features.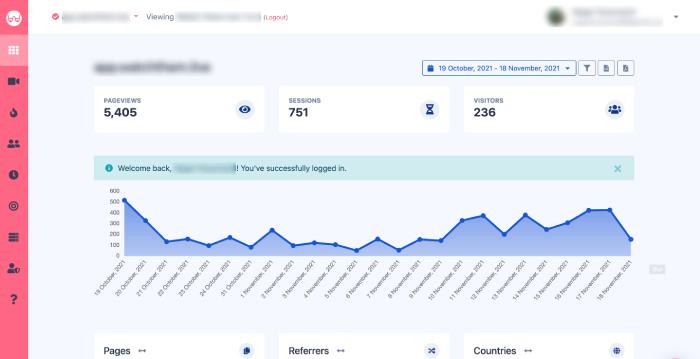 SIGN UP for FREE right now!
2. Social Media Engagement
Data from social media tells you so much. Likes, comments, and shares on social media are fundamental engagement indicators you can track to see how customers feel about your business. You will acquire a lot of data from social media analytics.
3. Customer Feedback
Whether your consumers adore or despise what you're doing, you must be willing to listen to their concerns and thoughts.
Customer feedback surveys will give you information about your audience's views, desires, and preferences, and help you to adapt more to their needs.
4. Contact Information
Customer data is incomplete without contact information. If you want to communicate with your customers, you need to know where to look for them.
Contact information is essential, from social media and phone numbers to physical locations.
Customer Data Validation
Customer data is only helpful when you extract and validate it appropriately. You will need to extract genuine useful information from your data sources to determine their value. This process is called data extraction, and it will prevent you from getting lost in loads of unnecessary information.
There are a few important aspects to keep in mind while validating client data:
1. Customer Data Should Be Reliable
Keep in mind that you need customer data to come up with appropriate solutions by using real information. So, the information you gather must be accurate and focused on your customers. If the information you're gathering isn't focused on the consumer, you should change your approach towards customer data collection.
2. There Must Be a Goal
Exploring various data channels without a specific purpose could lead to unnecessary information. Set milestones to track your progress and understand exactly what your aims are from the start.
3. Integration Is Necessary
The primary purpose of data validation is to provide a single source of truth (SSOT). Using customer data integration (CDI), you can gather, organize, and consolidate customer data to gain a thorough perspective of your consumers.
4. Supplement Your First-Party Data
Second-party data and third-party data are two sorts of external data that you may combine with your in-house (or first-party data) insights to gain a more comprehensive picture.
Second-party data: The information offered by another company about your target audience is known as second-party data.
Third-party data: Data acquired by corporations that do not have a direct relationship with customers are known as third-party data.
These data categories can help you improve your insights by supplementing your first-party data.
Customer Data Analysis
Any customer data strategy must include customer data analysis. Wrong data analysis may cause companies to respond in a disjointed and ineffective manner, bothering customers with interactions they don't need or want.
There are two types of data, and you need to take a different approach in analyzing each of them.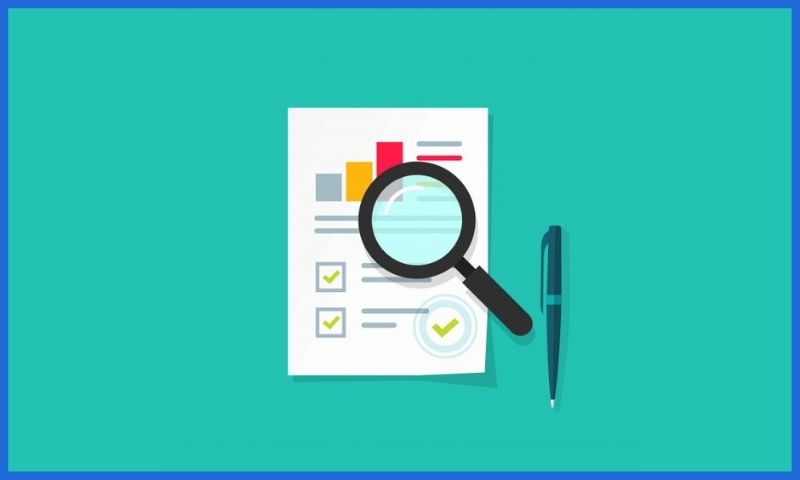 1. Quantitative Data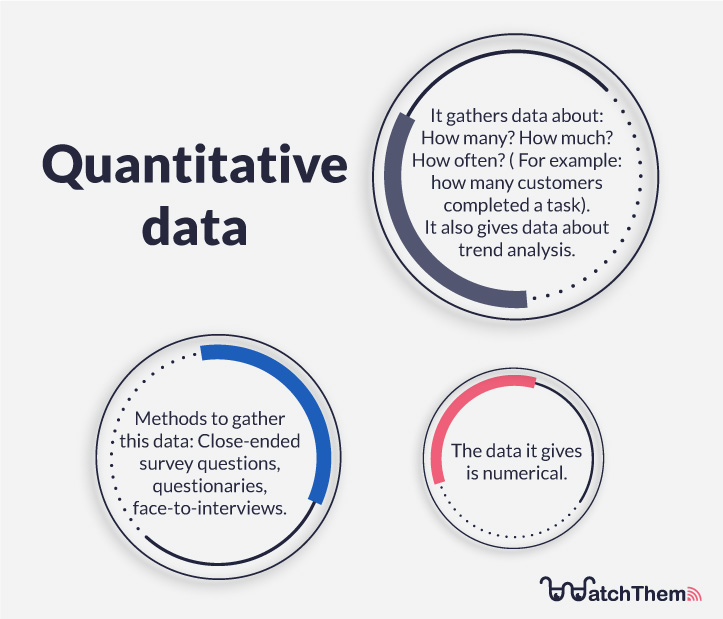 Quantitative data is numerical data or information that can be converted into numbers.
Statistics, artificial intelligence, machine learning, etc., are used to examine vast volumes of data and find underlying patterns.
Using quantitative data, you can fragment your customers in order to develop more dynamic and innovative advertisements. Or, before starting a new campaign, you can analyze your quantitative data to foresee how people will respond to it.
2. Qualitative Data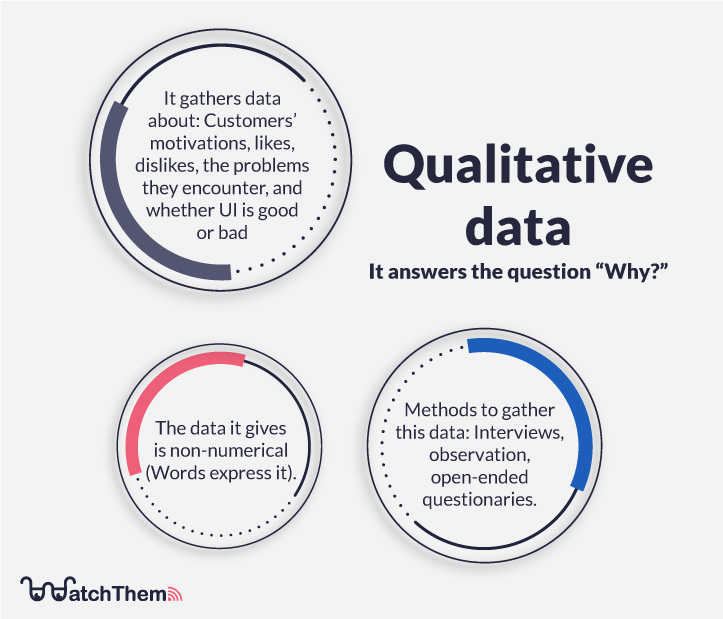 Qualitative data is non-numerical, textual data, and it's mostly subjective.
A lot of businesses find it impossible to make sense of qualitative data because of its subjectivity. Still, you should know that there are methods that let you comprehend qualitative data easily. There are tools that can track key phrases in order to turn qualitative data into information that you can base your decisions on. You just need to look for patterns that help you understand the issues better.
Conclusion
In this article, we briefly defined customer data, discussed its uses, explored different types of customer data, and gave you tips on how to collect, validate, and analyze them.
Once again, you should always have in mind that collecting customer data and using it should only be to give your customers an enhanced experience, which eventually leads to more conversion rate and profit for you.
Get to know your users better than ever before. Let WatchThemLive give you unparalleled insight into their behaviors, motivations, and frustrations in order to create a more engaging user experience that results in increased revenues and satisfied customers. SIGN UP right now to get FREE access to all of its features!