Why do you need to track website performance metrics? 
These days, having a website is essential for any business as people are spending more time on the internet. However, there is much more to it than just owning a website. Your website is the door to your business where customers get the first impression. That's why measuring your website's performance is so important to understand how your website is impacting the customers.
Since businesses have access to data more than ever, choosing the right metrics to track can be confusing. The website performance metrics you need to monitor depends on your goals and the type of your business. Having said that, there are metrics that every business must keep an eye on, no matter what, and that's what we are going to focus on in this blog post. 
So, read on to find out the website KPIs that are essential to understanding how to improve your website.
Related Article: Key eCommerce Metrics that You Should Be Tracking in 2021
Top Website Performance Metrics to Track
Analyzing key website performance metrics allows you to realize how your website is working and what changes you need to make to satisfy your visitors. 
Websites are one of the most important ways that businesses connect with their audience, so make sure to track these metrics for website performance if you don't want to fall behind your competitors.
1- Page Load Time
When it comes to page load time, every second counts. Each extra second of load time can decrease website conversion rates by 4.42 percent.   
If you have a slow-loading website, you will lose a lot of potential customers because people don't like to wait for so long. 
Many factors can affect your website's speed, such as:
Hosting server

Web page design

File sizes

Plugins
Make sure to track any changes you make, as it can lower your page speed. 
2- Time to First Byte (TTFB)
Time to first byte indicates the time it takes for the user's browser to receive the first byte of the web page. 
A bad TTFB not only annoys your website's visitors but also negatively affects your SEO. The most important thing you can do to reduce the time to first byte is to optimize your code. 
3- Time to Interactive (TTI)
Time to interactive is the amount of time it takes until the visitors can start interacting with your website. The interactions can be clicking on a link, scrolling, typing in the search bar, etc. As users are becoming less and less patient, it's essential to improve your time to interactive. 
To improve the TTI, the first and foremost thing you need to do is optimizing your JavaScript.  
4- DNS Lookup Time
This metric for website performance refers to the time the DNS (Domain Name System) server needs to find the IP address of a domain. 
You should be careful about your DNS lookup speed since it can affect the load time significantly. What you need to do is using a faster DNS provider. 
5- Unique Visitors
Unique visitors refer to the number of individual users who visit a website at a specific time, counting each visitor only once. 
With this site performance metric, you can identify repeat visitors who are more likely to be interested in your offer. This metric also shows you if you are attracting new visitors to your website or not. 
Related Article: Are You Sure You Track Every B2B Marketing KPI? Let's Check.
6- Traffic Sources
Knowing from where your website traffic is coming, will help you prioritize your marketing channels. This information enables you to understand which channels are more effective in converting leads. 
7- Bounce Rate
Bounce rate is a website performance metric that shows you the percentage of visitors who leave your website without taking any action. This metric can tell you how much your content is engaging users. Are visitors leaving your website immediately, or do they read your blog posts till the end?
If you have a high bounce rate, it means that your audience is not finding your content relevant. It can also be a sign of other problems, like slow page speed, poor navigation, and confusing CTAs. 
8- Error Rate
Error rate is a metric that compares the number of problem requests with the total number of requests. The errors can happen for many reasons, such as web server overload and accessing non-existent web pages.
By tracking this metric, you'll be able to figure out the times when more errors occur on your website. This way, you can prepare for potential problems and try to prevent them. 
9- Conversion Rate
Conversion rate is the number of visitors out of the whole website traffic who complete the conversion goal. This website performance metric indicates how your conversion marketing strategies are working out.  
If you want to increase your conversion rate effectively, your main focus should be generating qualified leads instead of increasing your website's traffic. 
Read this complete guide to conversion rate for more insight. 
10- Popular Web Pages
These are the pages of your website that receive the most traffic. Keeping track of these pages helps you better understand what interests your audience. Popular pages are also a great place to add a call to action.
Related Article: Read articles about Conversion Rate Optimization
How to Measure Website Performance More Effectively?
If you are looking for a way to improve your website performance metrics, you can use a behavior analytics tool like Watch Them Live. This tool offers helpful features such as heat maps and session replays, allowing you to analyze your website's performance.  
Heat Maps
Heat maps are a type of data visualization that represents users' interactions with your website. You can use this feature to optimize your conversion rate and popular pages. 
For example, a heat map can show you how much your CTAs are engaging visitors. If they are not receiving enough clicks, it means you need to improve them to increase conversions. You can also set up heat maps on your popular pages to find out how to make them more engaging.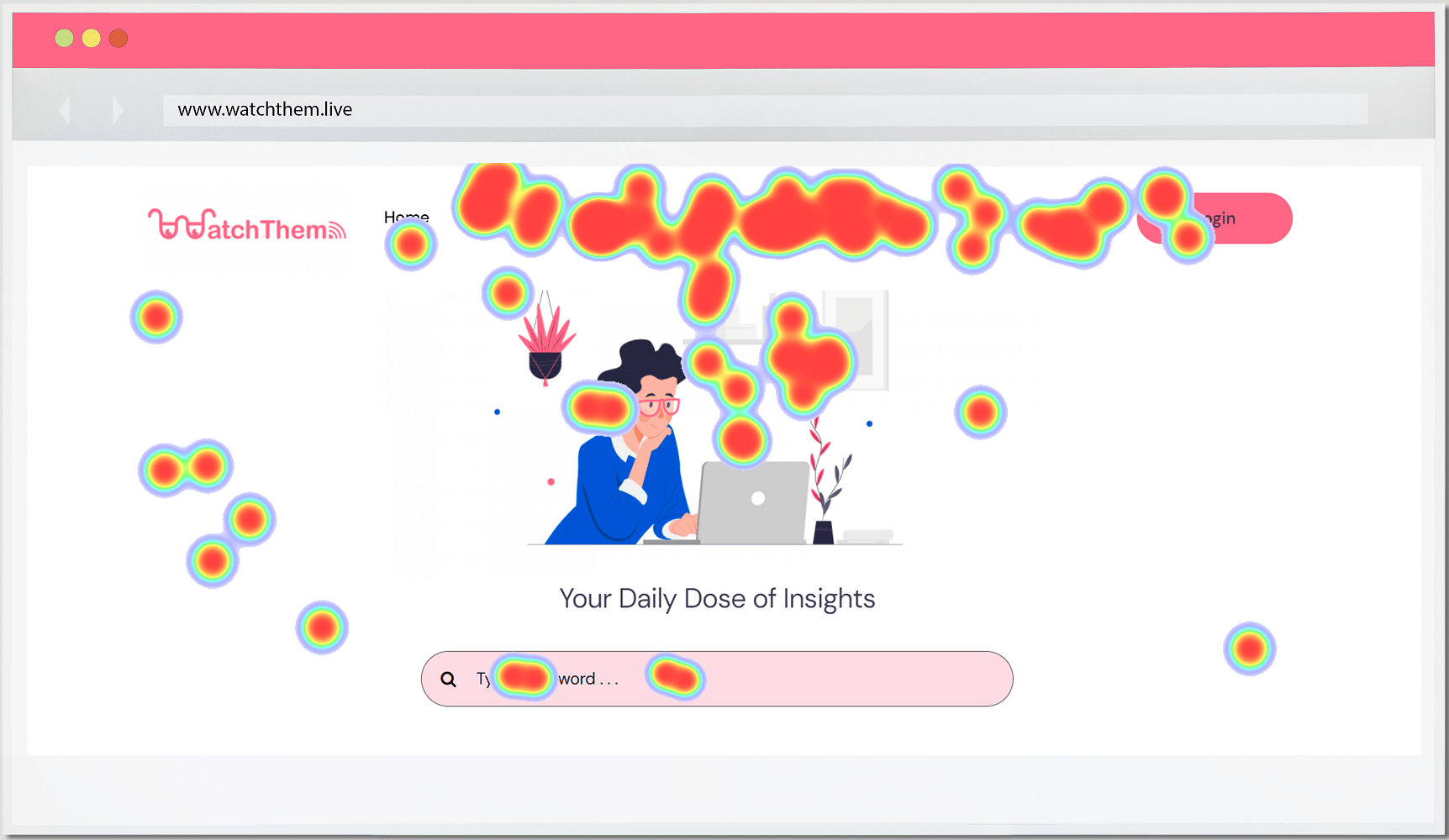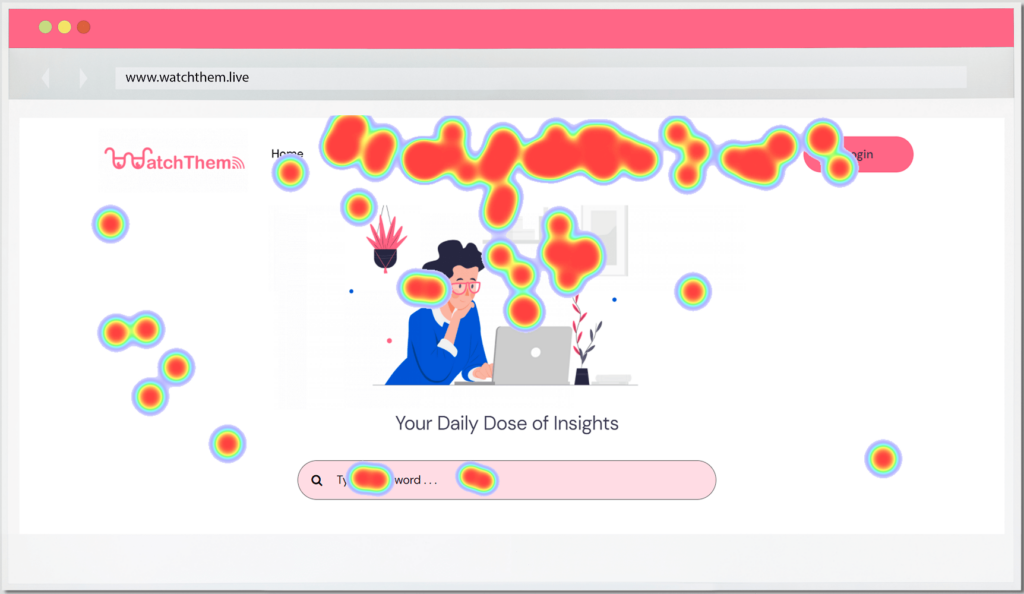 Session Replays
Replays are recorded user sessions that let you watch visitors' journeys on your website. This feature can help you improve your bounce rate and error rate.  
By watching session recordings, you can see what errors occur while visitors browse your website. Moreover, you can find the reasons that users abandon your website. Then, you can fix the problems to reduce your bounce rate.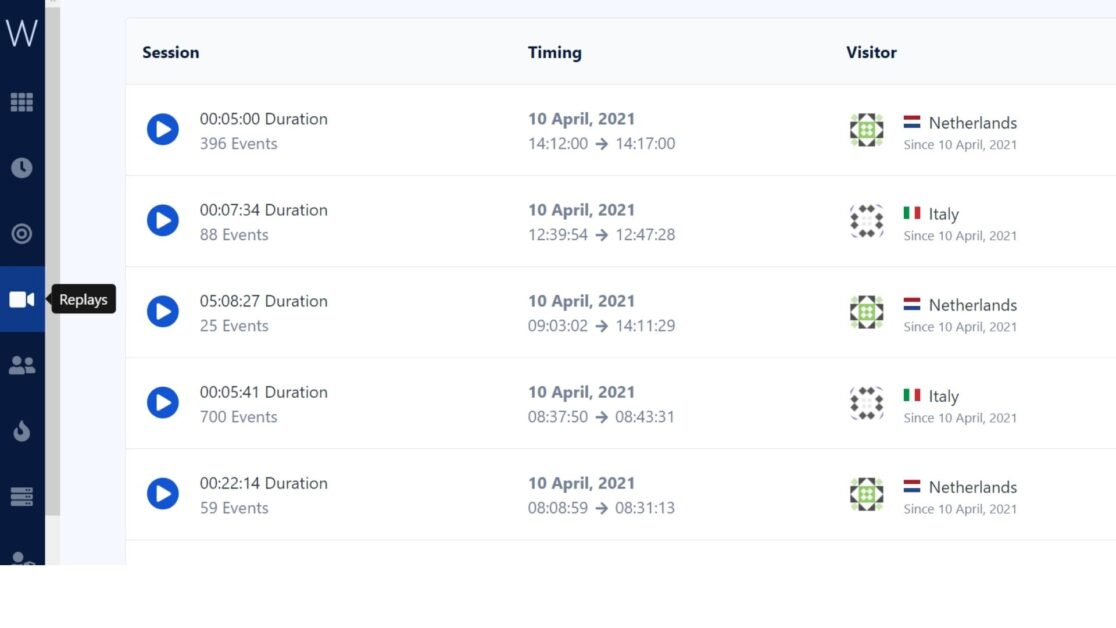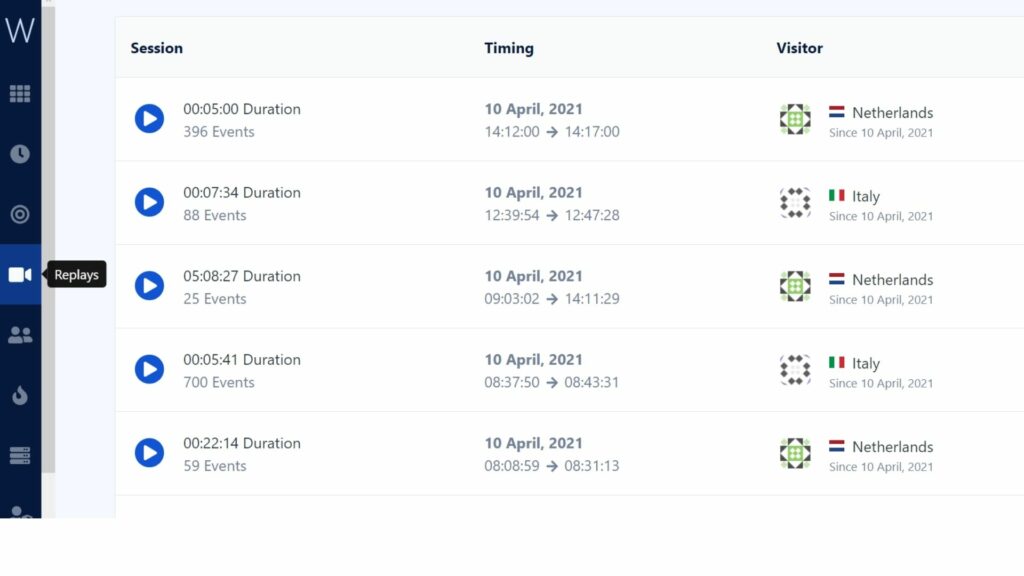 Want to try out Watch Them Live? Choose the plan that suits you best and get your 3-month free trial.

Conclusion
Tracking website performance metrics is essential for any business that wants to stay ahead of the competition. However, you have to be careful not to get lost in data and only focus on what really matters. So, in this article, we discussed the web page performance metrics that everyone needs to monitor to make sure everything is alright.