Having a beautiful design is not exactly all you need for your website's success. It's just one of the many factors that will get you leads and long-term customers. In fact, a modern and pretty design can be in the last place on the list. There are a lot of other factors you should consider in usability testing. Tracking usability metrics is essential because they will help you identify your customers' needs. This can be done by tools that help you record your visitors' actions on your website. 
It's incredible how many design decisions are still made without using usability testing metrics nowadays. For example, if the number of form questions on a login page has increased from six to nine, your conversion rate may drop. The only way to overcome this kind of problem is to have a routine for your usability test and do it on its time.
In this article, we will discuss what usability testing metrics are and, after that, we will cover some of the most common ones that must be tracked. So, let's start.
Note: Looking for a tool to track your usability metrics? WatchThemLive is a great tool to track bounce rates, sessions, and more!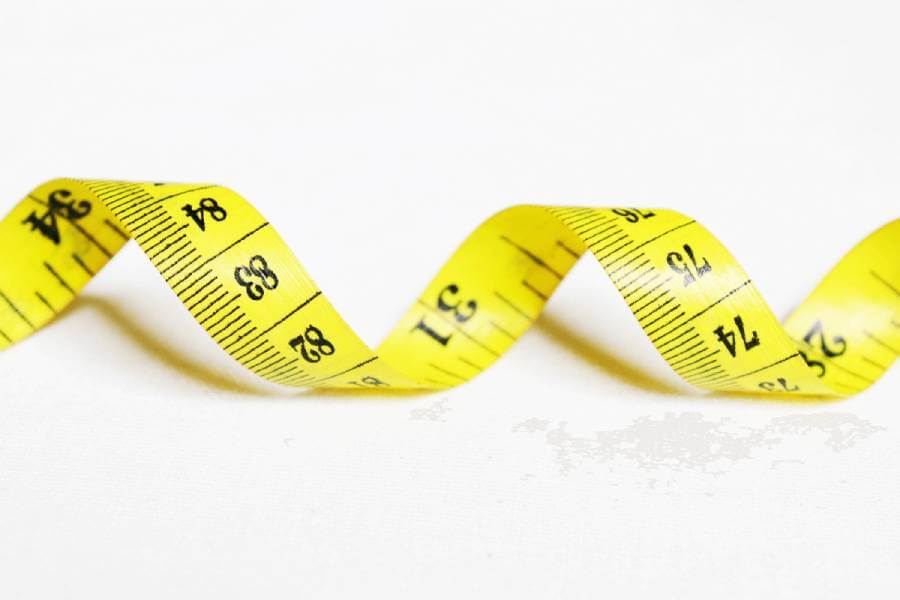 What Are Usability Testing Metrics?
Usability test metrics help you figure out how well your customers work with your product, service, or website.
Such measurements are used to assess how simple and effective a product is for its users.
The data gathered during usability testing is used to calculate the majority of usability metrics. Users are given a task to accomplish while researchers observe and take notes on their behavior. "Find the delivery price to Japan" or "Register on the website" are examples of these tasks.
Researchers may record the test to rewind it later and observe the details.
What Should Be Measured in Usability Testing?
Measuring the KPIs relevant to your product or website is critical to the success of your UX operations. It's better to start by concentrating on the two or three most critical UX KPIs for your company or project. This will let you stay on top of things and avoid any unnecessary confusion from the start. Different goals and projects necessitate other UX KPIs that must be tracked.
How to Measure Usability Metrics in The Right Way?
Measuring usability metrics can be tricky sometimes. You may think you don't need any help or already have the right tool. However, here we will present you with a better solution.
WatchThemLive is a user tracking platform that is growing with fantastic speed. They will provide you with so many features that can help you measure usability metrics in the best and easiest way.
For example, their session recording feature can help you see precisely how your visitors act when they are on your website. You can see which part of your website has problems and causes abandonment. Therefore, it's much more accessible and convenient to solve them.
If you need to watch your visitors' journey through your website and learn from it, sign up here.
What Are the Common Usability Testing Metrics?
Now let's talk about the most common usability metrics to measure the usability of your product or service:
1. Load Time
Your customers are most probably not very patient at all. In fact, 38% of visitors abandon a website as its load time reaches 5 seconds. Even if customers don't leave the site due to long loading times, their experience will be negative, and they will be less likely to purchase. Of course, this impacts profitability; a minor technical issue can ruin all other attempts to generate traffic, recruit consumers, and improve conversions and retention.
There are some ways for overcoming this issue:
Make use of better hosting services.
Keep an eye on image sizes. Keep them small. Otherwise, they will hurt your website speed.
Remember to use browser caching to save time when you open a new page.
Reduce the size of your CSS and JavaScript files.
2. Bounce Rate
Bounce rate is one of the usability metrics that can be super useful to track. A bounce happens when a visitor lands on a page but won't go further and leave your website right after the first page. This means that there is some problem with the page, or it's not that attractive for the user.
By doing a usability test, you will be able to figure out what the problem is and solve it right away. In our article about usability testing best practices, you can learn the best way to perform your usability tests.
3. Sessions
When building an online store, you have to think about the steps your user has to go through until the end. How many pages should a visitor have to visit before making a purchase? Five? Ten?
If users abandon the process early (take fewer steps), your engagement rate may suffer, and you may have traffic or credibility issues.
On the other hand, if the customer journey loops back and forth, requiring too many steps, your navigation is broken, and users are confused. You can solve it in a variety of ways, including:
Having clear shipping costs and returning policies page or section
Suggestions for related products
Tutorials on product pages
Clear categorization
4. Checkout Abandonment
This is one of the most important usability metrics that must be measured. Because this is where shoppers finally part with their money, it must be even better in terms of design and featured elements than the rest of the store. These are some of the factors that can help you in this matter:
A progress bar
Multiple checkout buttons
Trust badges and logos of acceptable payment methods
Guest check-out for visitors and not forcing them to sign up
Highlighting essential FAQs, such as the return policies, delivery time, and estimated arrival time
Conclusion
Usability testing doesn't worth much without measuring the right usability metrics. It is necessary to track these measurements to make decisions accordingly and compare them with other results to see the difference.
Here in this article, we mentioned four of the main usability metrics, which are load time, bounce rate, sessions, and checkout abandonment. With the right tool, it's possible to gather all this information and take advantage of them.WatchThemLive will help you decrease your website bounce rate increase web conversions and engagement by helping you identify your users' needs, drop-off points, and purchase barriers. Make sure to sign up here.