Building a successful e-commerce business begins with the creation of a Shopify store. The tricky part is getting it off the ground, i.e., creating a great product line, finding the perfect apps to assist you in your job, and generating traffic to your new venture. Our goal in this Shopify tips article is to help you with these tasks.
The most common reason for small companies failing to meet their objectives is diverging from their strategy. Alternatively, they may have never created a plan in the first place.
The best Shopify stores have a lot in common. The applications they use, the quality of their designs, and their commitment to the customer experience is mostly similar. However, the most important thing they all do is that they optimize their Shopify page in all aspects. Because the e-commerce market is becoming increasingly crowded and competitive, new businesses must employ the most effective tactics to stand out and develop.
This article will look at how you may increase your Shopify sales by taking simple actions. So, let's start.
Related article: The Best and Most Effective ECommerce Optimization Tips
Top 10 Shopify Tips to Boost Your Revenue
Before we begin, it is worth mentioning that it's critical to have a strategy in place to identify your objectives. You can't manage what you can't measure. So, make sure your goals are specific and measurable.
In this case, WatchThemLive can provide you with the best help you can get. WatchThemLive's analytics service is exactly what you need to manage your business goals. By using this service, you can find out your website's weaknesses and strengths. Therefore, you can prioritize your tasks according to the data you have gathered. If you think about it, this is a great opportunity that you must not miss.
Sign up for FREE right now and start boosting your revenue before it's too late.
Now that you have your help, let's make things a little bit more exciting and dive into our tips:
1. Reduce Cart Abandonment
Shopping cart abandonment happens when a buyer places an item in their shopping cart but departs before completing the sale. Shopping cart abandonment appears to be an incurable sickness. It makes it difficult for marketers to fix the problem using metrics such as bounce rate, click-through rate, or traffic. This is one of the most critical topics for store owners to focus on.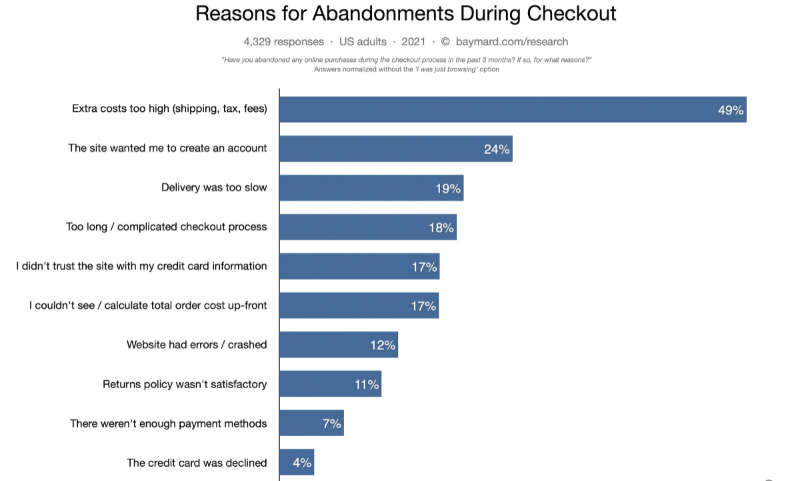 Shopping Cart Abandonment is a significant source of concern for us and a nightmare for individuals. It's a horrible thing when customers get to the payment page but get distracted, resulting in product abandonment. Reading our cart abandonment complete guide can help you so much toward resolving this problem.
2. Integrate Social Platforms
You can have a large number of followers on websites such as Facebook. This could be a sizable pool of potential clients that you must tap into. It makes sense to take advantage of this chance to connect your Shopify store to Facebook. You can utilize the Shop tab to build a replica of your store on Facebook. This allows you to sell directly to your consumers rather than sending them to your website. This will aid in the seamless and rapid completion of your sales.
3. Integrate Instagram
Instagram is one of the most popular social media platforms, with over 500 million daily active users, including brands, influencers, and consumers. This is an opportunity that allows you to achieve great success with your online business. Instagram Shopping is one of the best ways to sell on Instagram. This newly accessible feature will enable you to link your product to the photographs you publish on Instagram. Therefore, you can share stunning, high-quality product photos that will entice purchasers, which will increase your overall conversion rate. If you're findint it hard to integrate Instagram with your Shopify store, you can get help from an Instagram growth service to do it for you.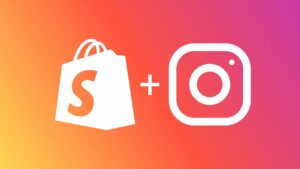 4. Offer Discount Options
Using a discount code or offering free shipping might help you avoid cart abandonment. Furthermore, you can engage with more clients and significantly enhance revenue.
Bulk Discount is an app that allows you to quickly provide consumers discounted vouchers. This program will assist you in creating a wide range of discount codes, such as cash discounts, free delivery, and percentage discounts. It is completely free to set up.
5. Improve Your User Experience
If your business contains or relies on a website – and most do these days to compete – then your site's user experience will play a critical part in attracting and retaining customers. You only get one chance to impress most potential consumers. Most visitors decide whether to stay or leave in a matter of seconds. So take advantage of this once-in-a-lifetime opportunity.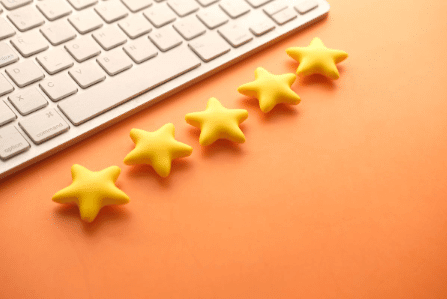 6. Use High-Quality Photos
Never underestimate the value of high-quality images on your website. The more professional your brand appears to the customer, the better your product appears to them.
Good product photographs can be used in areas other than your store. Consider your social media posts, particularly those on Instagram. Using great pictures is a must-do Shopify tip.
7. Personalized Customer Service
For the customer, each of your products is a one-of-a-kind experience. As a result, your primary goal must be making the most incredible customer service possible. This involves giving your consumers a tailored customer service experience, which will undoubtedly help you gain their trust.
8. Optimize Your Store for Search Engines
Search engines such as Google and Bing should be your primary ranking tool. The only way to achieve a great search engine listing is to optimize your store for search engines.
Conduct keyword research on the services you provide or a product category. If you want to enhance your chances of having products appear in the top results, this is a must-do.
9. Create New Content
Creating additional content is one approach to assist in establishing customer loyalty and persuading people to buy from you. People will be more familiar with your brand if you post information frequently. Consider the most typical client questions to come up with content ideas. You can also get ideas from industry forums. This is one of the best Shopify tips you can expect to see.
10. Optimize Your Store For Mobile Usage
Today, millions of people use mobile devices to access the internet. As a result, you must ensure that your Shopify website is suitable for mobile users. You can reach this goal by doing some steps which we can categorize as beginner Shopify tips. They are as follows:
Make your website responsive for mobile and tablet.

Optimize your texts for your products.

Use more attractive colors.

Use layouts with single and double columns.
Conclusion
In our article about Shopify tips, we discussed the top 10 tips you should use to be successful. Hopefully, reading this article has helped you learn to reduce your cart abandonment, offer effective discounts, and deploy many more useful techniques. By using these ten tips, your business will seem to experience a significant change.