Nowadays, increasing  Shopify conversion rate is the concern of many online store owners. Development and growth are companies' primary goals because it is the way to attract customers and keep them. Having many visitors checking your website is essential for increasing your Shopify conversion rate but turning them into buyers is crucial.
This post will help you increase your Shopify conversion rate whether you are starting to learn the proper techniques to run a sale or your conversion rate has dropped recently.
In the following topics, we help you understand how to use these techniques to increase your Shopify conversion rate:
Offers for first-time customers
Reduce the number of abandoned carts
Offer Discount Codes
Make use of retargeting ads.
Have free shipping as an option
Understanding your customer's behavior is key to increasing your Shopify conversion rate. Looking for a tool to track customer behavior on your online store? Sign up to WatchThemLive and get started. 

1- Exploit Offers for First-Time Customers
Your visitors are increasing, great! But there's a problem because your Shopify conversion rate hasn't changed in a long time. It may be possible that your low Shopify conversion rate results from not knowing your target market and understanding what they want. You have to find out what the problem is and fix it.
In order to make use of your first-time visitors, you can understand what motivates them by performing consumer polls to see what they want.
To make your offers really stand out, you can use coupon codes or discounts to entice visitors to visit your website.
Pop-Ups Are a Good Option
You can offer first-timer discounts through pop-ups. They can help you increase your Shopify conversion rate by playing a crucial role in conveying your offer. You can use pop-up notifications to remind customers of deals that are suitable for them.
To offer your first-timer discount, you can also try these methods:
You can use an exit-intent popup
You can try sending relevant emails
Or use some applications to display your first-time offers:
Bold Discounts
Upsell Popup
Ultimate Special Offers
2- Reduce the Number of Abandoned Carts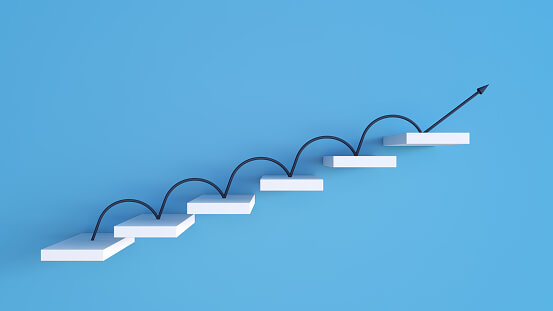 Cart abandonment is a term that refers to the people that don't complete their purchase. They place their items in their shopping cart but leave before finalizing their purchase. Over three-fourths of customers who visit an e-commerce store do not finalize their purchase.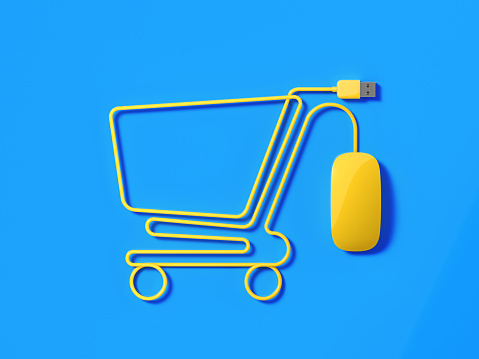 Best Ways to Reduce Your Cart Abandonment Rate
All the e-commerce sellers find it disappointing when a customer adds an item to their cart but eventually leaves it without actually buying the products.
Here are some ways to decrease the abandonment rate:
Make the order process simple
Send emails containing recovery emails
Make check out easy
Track customer behavior
1- Make the Order Process Simple
The more complex your ordering process is, the more likely the customer will get bored and leave. Make your shopping cart easy to deal with by designing a simple 'add to cart' button and put it somewhere that can easily be seen.
2- Send Emails Containing Recovery Emails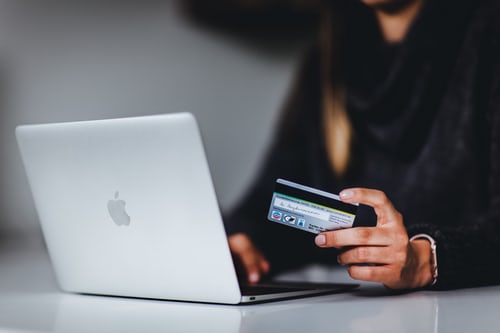 A cart recovery email is a scheduled email or set of emails sent in 'X' number of hours to your consumer after their cart has been abandoned.
Sometimes customers add an item to their shopping cart but completely forget about it. Sending a recovery email will simply notify the customer to come and complete their purchase.
3- Make Check Out Easy
Customers can face a number of errors while checking out. Removing these errors will cause a reduction in the cart abandonment rate which will increase your Shopify conversion rate.
So, it's necessary to keep this process as simple as possible so it won't take a lot of time for your customer.
For more information about checkout optimization, you can check the link.
4- Track Customer Behavior
By tracking customers' behavior on your website you can discover the exact reasons that they leave their shopping cart. To track your customers you need to use a behavior analytics tool such as WatchThemLive. You can use this tool's user tracking feature to monitor the behavior of the visitors who have abandoned their cart.
You can watch these users' session recordings to understand their journey throughout your eCommerce website and what makes them leave.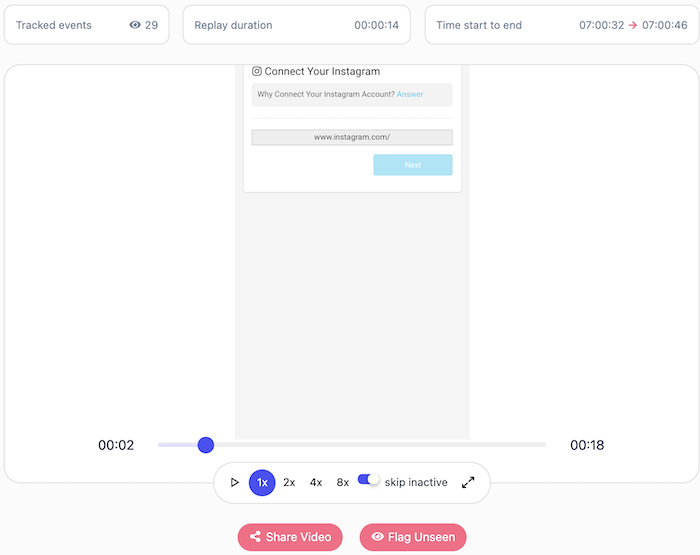 Maybe they leave because you force them to create an account or they are facing an error. You might also find out the checkout process is too complex. Want to increase your Shopify conversions with WatchThemLive? Sign for FREE right now and get started.

Apps to Reduce Cart Abandonment:
These apps will help you reduce the number of abandoned carts:
Conversio
PushOwl
Abandoned Cart Order Recovery
Recart Messenger Marketing
WhatsApp Pro Notifications
Abandonment Protector
Parachute
Moonmail Recover Checkouts
Smart Cart Recovery
Free Persistent Cart App

Usually, customers feel motivated to shop when they have a discount code; since they will be able to save a lot of money.
So if you're willing to give a good discount, you can turn visitors into customers easily and increase your Shopify conversion rate.
How to Make the Most of Coupon Codes
Here is how you can take advantage of your coupon codes:
1- Target Customers with Personalized Coupons
You can divide your customers into groups and give the best ones a hefty discount to make them come back again.
2- Use Expiration Dates to Create Urgency
Customers understand that discount codes should be used for a limited time. You can create a countdown to make them use their code in a shorter time and make them feel that they're at an advantage. You can use this method to create a sense of urgency and demand.
4- Use Retargeting Ads to Bring Your Customers Back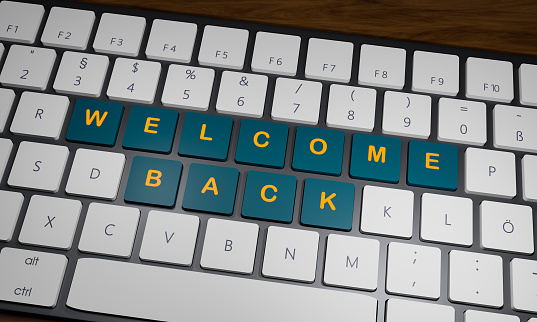 When you come across this title, the first thing that comes to your mind might be: what's retargeting?
You can use retargeting to change the way you advertise in a way that will keep your shop in the minds of consumers who have visited in the past and left. According to invesp, 3 out of 4 users don't mind seeing a retargeted ad, and 8.65% of users who view a retargeting ad return to the site!
How to Use Retargeting
You can use retargeting ads on your website, on social media, or through some channels that are not so conventional.
However, these days, social media such as Facebook, Instagram, and Twitter are the most popular platforms for advertising.
But first, we need to learn about the two main varieties of retargeting ads.
The two types of retargeted ads are:
Pixel-primarily based
List-primarily based
Below, we will explain these two, as well as Google Ads and Facebook Ads, retargeting.
Pixel-primarily Retargeting
A pixel is a little piece of code placed on your website that sends a browser cookie to every visitor.
The cookie will help your company track people who have previously visited your website and retarget them.
However, you might face some issues with pixel-primarily retargeting since extracting the code through a number of pages is not so easy because you can't perform it on just one page of your website. And if you use it on just one page of your website, it might not be as efficient.
In pixel-based retargeting, your 'pixel,' or statistical cookie, will track a person who has previously visited your website to any other website.
If the original website is capable of secure advertising space, your cookie will appear on that website online once you're on it.
List-Based Retargeting
List-based retargeting is more adaptable because it consists of lists of contacts and email addresses left by visitors to the site you're using for your retargeting campaigns.
Though list-based retargeting is not as common as pixel-based retargeting, this kind of advertising is easier to customize.
However, the email address or the contact info you have in your database might not be the ones they use for their social media, so this method can be inefficient.
Google Ads Retargeting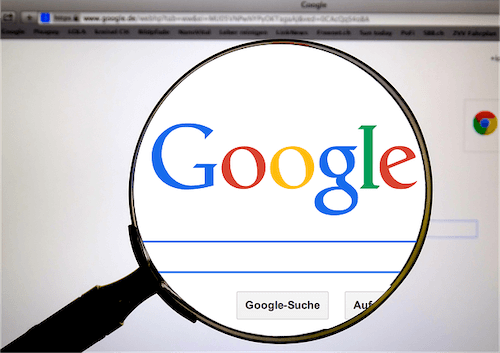 Through Google Ads, you can run dynamic remarketing campaigns.
These retargeted advertisings not only target past visits to your website but also specifically personalize your adverts of products that clients have previously browsed.
This method will increase the possibility of them visiting your website again and thus increase your Shopify conversions.
Dynamic marketing is extremely useful if you have a variety of products that customers have already shown interest in.
RLSA, or Remarketing Lists for Search Ads, is another option for retargeting and remarketing on Google Ads. This includes showing retargeting commercials to the people who have visited your website and left and searching for related terms to your campaign on Google.
Facebook Ads Retargeting
Facebook has many tools, such as Facebook's Ad Manager, to help retarget efficiently.
Imagine a visitor who checked your website but did not buy anything.
As a Shopify business owner, you may use Facebook to provide a 20% discount code to cart abandoners to help you increase your Shopify conversion rate.
Facebook will generate the pixel retargeting code for you, which you can find in your Ads Manager under Audiences.
The moment facebook generates that code for you, you can start using it on your website.
Useful Apps for Retargeting
You can use these applications for customer retargeting on Shopify:
Ako Facebook Retargeting Ads
Rontar
Omnisend
Flashyapp Marketing Automation
AdWords Google Retargeting Ads
RetargetApp
5- Free Shipping Is Powerful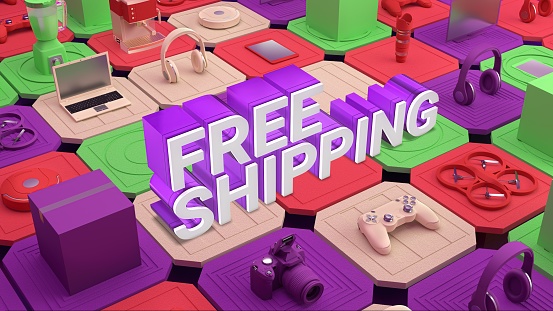 As the price of products is continuously rising, customers are expected to pick up their items in person rather than pay for shipping. So offering free shipping is an excellent option in this competitive atmosphere to increase your Shopify conversion rate.
How to Display Free Shipping Offer in Your Shopify Store
With a free shipping banner, you can properly display the offer.
You can send promotional emails to your customers.
You can make good use of your pop-ups.
Exit-intent pop-ups are a good option.
You can use social media for advertising.
Conclusion
We discussed some amazing strategies for increasing your Shopify store conversion in this article. First, we discussed how first-timer offers, free shipping, and discount codes could increase your Shopify conversion rate. Then we discussed what retargeting is and how to use it on your Shopify store to increase conversions. Finally, we explored several excellent strategies for lowering your Shopify store's cart abandonment rate.
Hope this article will help you increase your Shopify conversion rate. Wish you a great sale!
Also, keep in mind that using a behavior analytics tool such as WatchThemLive can help you better understand your customers to increase conversions. So, sign up for FREE now and get started.