We are moving toward 2022 and hopefully, the end of the pandemic. Since then, a lot has changed. For example, the way we work and shop has shifted to home offices and picking our groceries online. Indeed, they may never become what they used to be.
Digital marketing has changed a lot too, but some of its basics remain the same: the necessity for attracting and converting leads, sales, and customers. In this article, we will dive into the conversion rate optimization trends of 2022.
We'll discuss our prediction about the best approaches for your business in the upcoming year and what you can do to get ahead of the game. So, let's begin our journey together.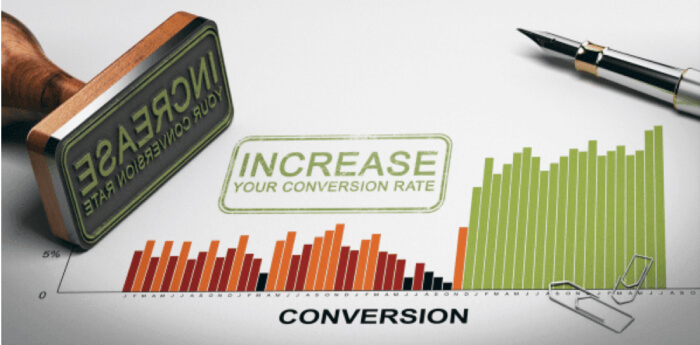 Why Using New Trends Are Important
Every year, conversion rate optimization trends shift to find new consumers. But, unfortunately, it's so hard to impress the users, and it's only getting more complicated. The more digital media grows, the more sophisticated users get, and the more difficult it becomes to determine the desired action.
Your CRO strategy must be more complex. Additionally, it must be well-timed within your client experience and unique in every way. You need to consider these factors, otherwise, optimizing your landing pages or advertisement campaigns won't improve your results that much.
Digital consumers will boost your daily traffic as more enter the market. This implies that more potential buyers will see your adverts. Therefore, you will have more conversion chances.
Top 10 Conversion Rate Optimization Trends in 2022
Here we try to consider the basic goals of every business and add some other factors relevant in 2022. According to Forbes, we have to focus on cross-generational digital marketing to survive and flourish. But, keep in mind that there are many opportunities and dangers in social media.
Here are the top conversion rate optimization trends for 2022:
1. Personalization
Most companies understand how vital their website content is. It will be cost-effective, boost SEO ranks, provide value to customers, and yield excellent results when you do it correctly.
However, we're not discussing combining text fields or including the buyer's name in a bulk email. True personalization identifies a customer's interests, and it determines where they are in the purchase cycle, sending a message that demonstrates that you understand their requirements.
But how is this possible? There are many tools in the market to help you out. WatchThemLive analytics is one of the best and completely free ones out there. Our website analytics services, such as heat maps and session replay, are essential for your business success. They will provide you detailed information about your customers and website performance.
Make sure to register for free now to boost conversions.

2. User Experience (UX)
It's difficult to convert individuals if they don't stick around. Therefore optimizing the user experience is crucial to increasing your conversion rate. Even Google agrees that UX factors affect your website's rankings.
The user must be at the center of every online decision you make. Take, for example, pop-ups. They may collect many leads, but if they become too bothersome for your visitors, they will not convert. You can keep visitors interested and prevent them from leaving frustrated by improving the UX of your website.
3. Speed, Speed, Speed
Users will leave before even assessing your offer if your sites take too long to load. Take a look at the following figures from a recent Akamai study:
"A 100-millisecond delay in website load time can hurt conversion rates by 7%. A two-second delay in web page load time increases bounce rates by 103%. Fifty-three percent of mobile site visitors will leave a page that takes longer than three seconds to load."
Make calls, gather your managers, bring on more money, do anything you can to fix your website speed. It is worth your efforts.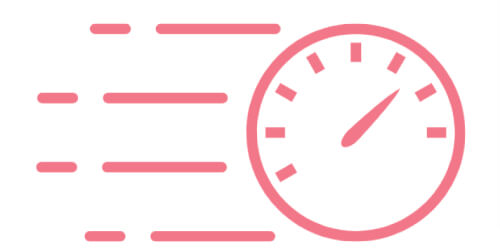 4. Machine Learning and Artificial Intelligence
Use machine learning and artificial intelligence to make your website more user-friendly. Voice search, chatbots, predictive analytics, and micro-interactions are some examples of AI technology.
Thanks to machine learning, designers can now make more informed decisions based on detailed data. AI frees up team members and improves productivity, as well as CRO. The purpose is to eliminate the need to go through spreadsheets to figure out your targets and what they need.
5. Mobile Optimization
In our era, almost everyone has a mobile device and can access your website from anywhere. Therefore, it makes sense to prioritize mobile optimization as a conversion rate optimization trend.
Media companies aren't always the ones emphasizing mobile experiences. Instead, it is the rate of innovation that increases every year. Today's focus is on optimizing for many new mobile features, such as voice assistants and augmented reality (AR).
6. Make Trust with Transparency
Giving people power over the data they provide you will boost brand trust, resulting in higher conversion rates.
Conversions are influenced by trust. This is why in 2022, the public and institutional protest for "transparency in design" will continue to become more intense. Here are some examples:
Invest in secure systems
Always have a clear pricing
Make sure users know about what your app has access to
Inform data usage
7. Use Chatboxes Effectively
Chatbots can be used to direct a customer's journey through your website. You may tailor your messaging to encourage specific actions based on the page they're on and the page/ad they came from.
Just like a landing page, you can customize your CTAs in these chatbots.
8. Social Proof with User-Generated Content (UGC)
Social proof is one of the most important conversion rate optimization trends. For example, you can use it on your landing page to increase its effectiveness.
However, you should go beyond simply quoting customers' reviews on your offer. If you have a loyal consumer base, get them to help you develop content. User-generated content (UGC) is a terrific method to let your target audience tell you why they adore you. As digital marketing and marketing automation become increasingly humanized, UGC helps you make your efforts more real and human.

9. Checkout Optimization
Optimizing your checkout process is primarily an eCommerce trend. Reducing checkout abandonment is nearly identical to reducing bounce rate, and both are equally important. Watching a user browse your website and leaving without converting is not a good experience at all.
10. Optimize Your Videos
There is no need to emphasize the importance of video marketing and its role in conversion rate optimization. However, there are some things that should be considered for making your customers' video experience even better:
Avoid autoplay
Show the time
Keep the CTA visible
Use animation and graphics
In Conclusion
Any business needs to see and predict their future according to the evolving technologies. We covered some of the conversion rate optimization trends for 2022 that we believe can significantly impact any business. Make sure to use these trends to get ahead of the competition.