As a business owner or marketing manager, you're always looking for ways to improve your marketing ROI. But what if I told you there was a way to increase it by 15-20%? It's called analytical marketing, the process of using data to optimize your marketing efforts. Through customer behavior analysis and analytical marketing, you can make better decisions about where to allocate your resources. In this guide, we'll show you how to use analytical marketing to improve your top marketing KPIs using WatchThemLive.
What Is Analytical Marketing?
Analytical marketing is the process of using data to understand customers and make marketing decisions. Analytical marketing can help businesses in several ways. It can be used to target the right customers, personalize messages, and optimize campaigns It can help businesses better understand their customers and their needs also. Now you might ask, what is analytical marketing used for?
Benefits of Analytical Marketing
Analytical marketing allows businesses to personalize their marketing and customer engagements. This allows businesses to engage their customers in real-time and gain a full view of them across channels. Additionally, analytical marketing can help businesses identify new opportunities and optimize their marketing campaigns.
Some other benefits of analytical marketing include:
1. Improved Customer Segmentation
Analytical marketing can help businesses segment their customers more effectively. By understanding customer behavior and preferences, businesses can segment customers into groups more accurately. This allows businesses to target their marketing campaigns more effectively and improve customer retention.
2. Increased Sales and Revenue
Businesses can increase sales and revenue by targeting their marketing campaigns more effectively. Analytical marketing and data also enable you to find any optimization opportunity, which is another factor that helps you increase your sales and revenue.
Top Analytical Marketing Techniques
There are several analytical marketing techniques that can be used to increase your conversion rate, customer satisfaction, and even sales.
When it comes to analytical marketing, data is key. And while there are many different types of data, analytical marketing techniques focus on analyzing user behavior to understand better how to reach and engage customers.
One of the most popular analytical marketing techniques is user behavior analysis. This involves studying how users interact with a website or app, including what they click on and where they go. By understanding how users behave, businesses can identify areas where they need to make improvements and figure out what's working well.
Session recordings and heatmaps are two other popular analytical marketing techniques. Session recordings allow businesses to watch actual customer sessions, which can help them see where people are getting stuck or confused. Heatmaps show where users are clicking and scrolling on a page, which can help businesses determine what content is most engaging.
Session Recording
Session Recording is one of the most powerful tools you can use to improve your website. By recording your visitors' sessions, you can find bugs and U-turns that are preventing users from converting. You can then fix these issues and improve your conversion rate. Session Recording is also a great way to learn more about your users and their behavior on your website.
Heatmap
Your website or web app is likely one of the most important aspects of your business. It's how you reach new customers and keep old ones coming back for more. But what if your website or app isn't performing as well as it could be?
One way to improve your website or app is to use heatmaps. Heatmaps are graphical representations of data that allow you to see how users interact with your site or app. This information can help you determine where users are clicking and scrolling and which elements are causing them to convert (or not to convert) into customers.
You can create heatmaps using software like WatchThemLive, which allows you to see how people are using your site on desktop and mobile devices.
I strongly recommend Signing up on WatchThemLive while it's still free.
Best Analytical Marketing Tools
There are several analytical marketing tools available to businesses today. By using these tools, businesses can gain insights into customer behavior, preferences, and trends. This information can then be used to inform marketing decisions and strategies. Some of the best analytical marketing tools available include Google Analytics and Tableau.
But there is one unique tool that catches everyone's eyes not only because of its existing features but because of its vision and its roadmap for the future, and it's called WatchThemLive.
WatchThemLive is the absolute best analytical marketing tool in the market. It is like having a front-row seat to your target market's daily life. It provides an all-in-one customer experience tool, session recordings, heatmaps, and even analytics.
Another thing that makes WatchThemLive unique is the user tracking feature that allows you to see every interaction a user has had with your website; every click, scroll, or visit, in addition to its session recording available to rewatch over and over again. The cutting-edge filtering also allows you to segment your visitors/customers based on the web page, email, phone number, and more, making it a very favorite among Shopify users and eCommerce store owners.
You can use WatchThemLive to:
Get your hands-on recordings of all users as they interact with your website or web app.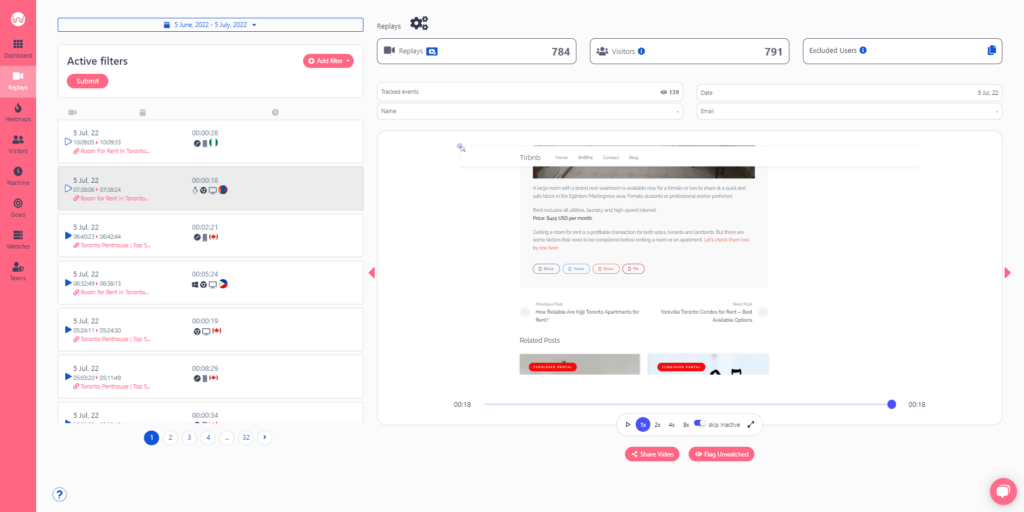 Create a heatmap to observe how your visitors interact with your page and its components. This can help you learn where they are clicking and what elements they are paying attention to.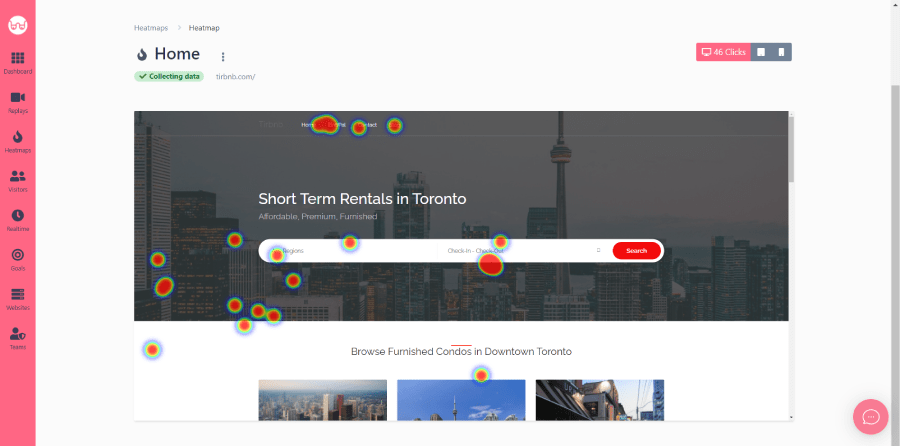 Set up and utilize conversion goals to track progress and gather insights that help you develop strategies to increase your sales.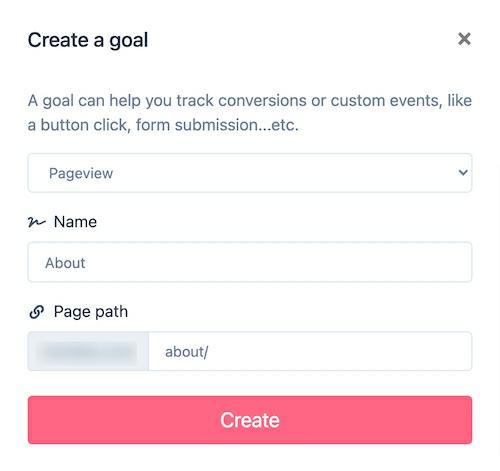 Discover the entire user's journey on your website with the user tracking feature. You can use this information to create more dynamic, user-friendly, and effective experiences and reduce bounce rates.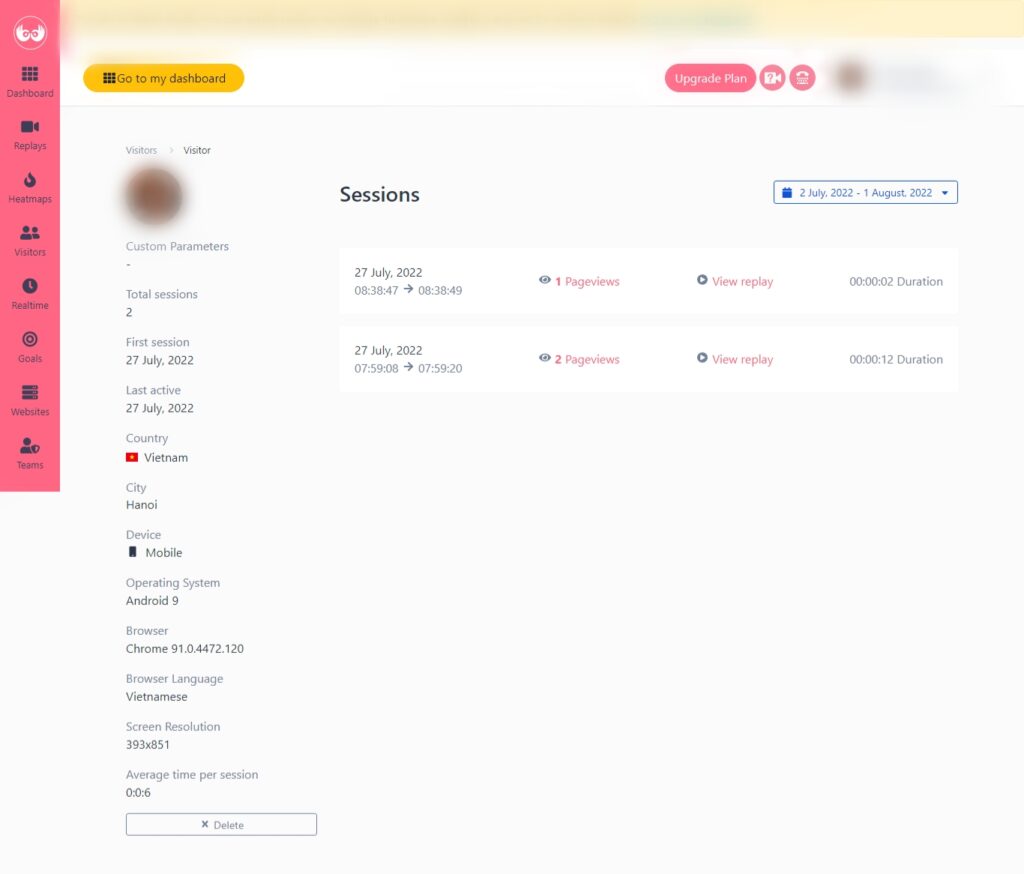 Segment users to limit the extent of your research for more focused data analysis. You can also easily share your data with different stakeholders in different departments to work together to accomplish a common goal.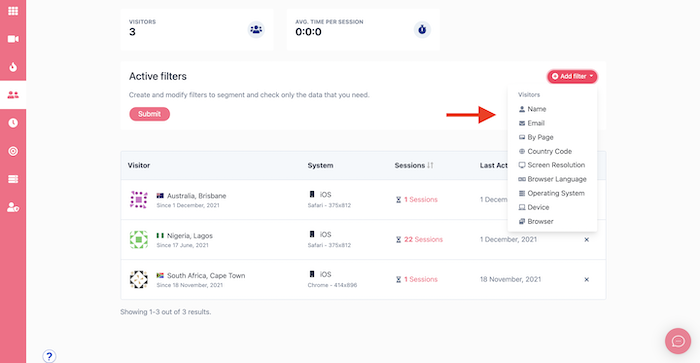 Conclusion
The competition in the market has never been tougher for businesses in any industry. Paying more attention to data and using it more effectively is something you can do to beat your competition genuinely. More precisely, analytical marketing gives you the capability to stand out from the competition and to do so, you must maintain pace with the latest technology. You will be very well-equipped as a website or web app owner using session tracking, heatmaps, and goal-setting tools.
WatchThemLive is the one tool you need to consider with the extensiveness of its features and filters that especially can benefit Shopify and eCommerce store owners.
Sign up for WatchThemLive today while it's still free and start dominating your industry.