Are you looking for WordPress heatmap tools to understand how people interact with your website? Great! The only problem is that there are tons of tools and plugins for creating website heatmaps. You might be confused about which one to choose to achieve better results.
In this blog post, I'll introduce some of the best WordPress heatmap tools and plugins. But first, let me explain a little bit about heatmaps themselves. So let's get started.
Note: WatchThemLive offers comprehensive and cost-effective heatmaps for WordPress. Sign up now and get started with heatmaps.
What Does a Heatmap Show?
A WordPress heatmap shows valuable data about your website's performance. It provides a visual representation of website analytics using colors, so website owners use heatmaps to understand their website's data more easily.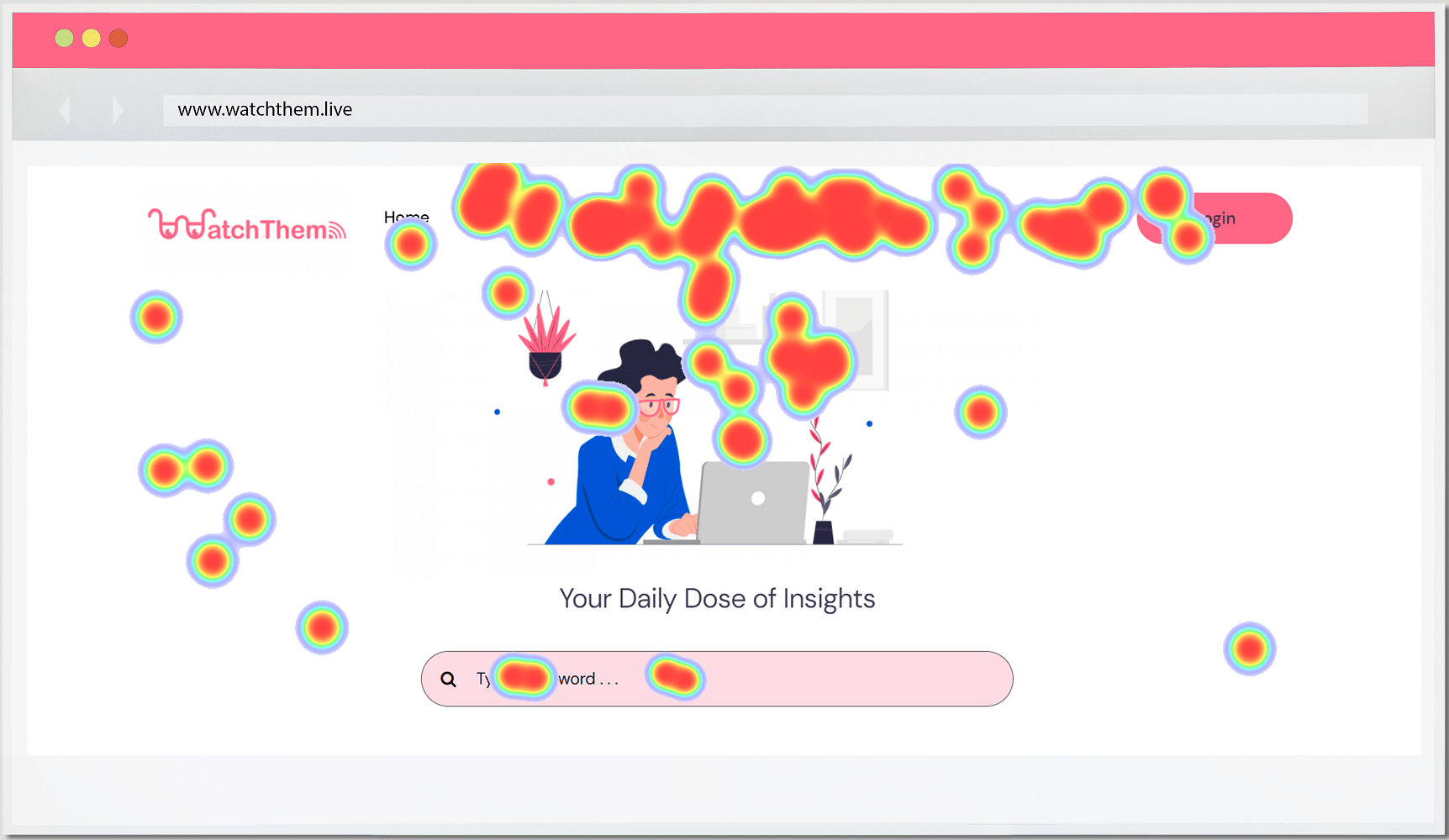 Heatmapping is one of the most powerful methods for tracking websites' visitors. Website heatmaps give a direct insight into visitors' activities, such as clicks, scrolls, mouse movements, etc. This information helps marketers and website owners in many ways, like improving the user experience and creating more engaging content.
If you want to know more about this data visualization method, check out our complete guide to heatmaps.
How Do I Create a WordPress Heatmap?
To create a WordPress heatmap, you need a heat mapping tool or plugin. After signing up for a website heatmap tool or activating a heatmap plugin, you have to choose the web pages you want to track. Then the software will automatically collect data to create a heatmap. Your WordPress heatmap would be ready after the tool or plugin has collected sufficient data.
As you can see, making a WordPress heatmap is very easy; you only need to choose the right tool, and everything will be done by itself.
Best tools for WordPress Heatmap
You can use a tool or a plugin to create a WordPress heatmap. For whatever reason, you might prefer using a self-hosted plugin; however, keep in mind that heatmapping tools offer more advanced features.
Now, let's take a look at the best tools and plugins to create a website heatmap.
1- WatchThemLive

WatchThemLive is a behavior analytics tool that offers a heat-mapping feature. The heatmaps help you find the strengths and weaknesses of your website. They enable you to track visitors' click and tap activity and see what areas are getting more clicks. You can place the elements on your website more effectively, knowing in what areas users are more active.
Using these heatmaps on the crucial points of users' journey on your website, like shopping cart pages, helps you improve them and increase conversions.
WTL also offers other behavior tracking features such as session replays and user analytics. You can use them all together to improve your website for visitors in the most effective way.
Pricing: We have a free forever plan. The pricing for the paid plans starts from $19 per month.
Here's how you can start with WatchThemLive:
Sign up

for free and confirm your email address.

Add your Website to the dashboard.

Add the tracking code to your website.

Create free heatmaps for your desired pages.
And you're done! You can start tracking your WordPress users now.

2- Heatmap.com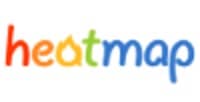 Heatmap is a simple and easy-to-use heatmapping tool. With this tool, you can monitor your visitors' clicks and taps to find out the popular areas of your website.
The heat maps this tool offers are based on real-time data and are constantly updated. You can see what's attracting visitors' attention at every moment. This feature allows you to test changes on your website in real-time and see how they work out immediately.
Pricing: They have a free plan and a free trial. Paid plans start from $100 per month.
3- Ptengine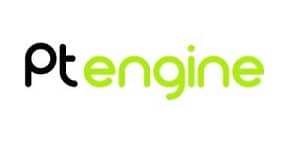 Ptengine is a website analytics platform that offers heatmaps and web analytics. To use this tool, you need to install a tracking code after you sign up. Then, it will start collecting your website's data, and you can see how your website is performing in real-time.
This tool helps you better understand your visitors and how they interact with your website. Therefore, you can develop strategies to improve the user experience and increase your conversion rate.
Ptengine: They have a free plan and free trial. Paid plans start from $49 per month.
4- Clicky by Yoast

Clicky by Yoast is another WordPress plugin by the creators of Yoast SEO. It connects your Clicky analytics to your WordPress website. The plugin is free, but you need to subscribe to a paid Clicky plan if you want to access the heatmap feature.
This analytics platform collects data on each of your web pages to create heatmaps. The heat maps let you track visitors' interactions throughout your website. You can also see the amount of time each user spent on your website.
Pricing: Pricing is not available.
5- userTrack

userTrack is a self-hosted web analytics tool. To use this tool, you don't need a support server to store your website's data; all is stored on your WordPress server. Self-hosted services usually cost less, but the downside is that they increase the load on your server. This is why these services work better for smaller websites that need to track fewer heatmaps.
This heat mapping tool shows you which areas on your web pages are more engaging. So, you will know which elements need improvement and which should be removed.
Pricing: Not available.
6- Nelio A/B Testing

Nelio A/B testing is another WordPress plugin that offers a heat mapping feature. The main functionality of this plugin is running A/B testing on WordPress websites. Therefore, if you are already using a testing tool or are not interested in performing A/B testing, you might want to choose another tool or plugin. Otherwise, it's a great option if you are looking for a website optimization tool.
With the heat maps this plugin provides, you can better understand your visitors' behavior to improve your website's usability.
Pricing: Starts from $41 per month.
7- Aurora Heatmap

Aurora Heatmap is an easy-to-use WordPress plugin. The free version only provides click maps, but it's available for an unlimited number of web pages. The plugin will automatically start creating click heat maps right after you install and activate it.
Analyzing these heatmaps, you can measure the effectiveness of your content. Furthermore, this visualization of your visitors' behavior helps you optimize your website to satisfy your users. You can see what elements are mostly capturing their attention and at which point they are struggling when they are navigating through your website.
Pricing: Not available.
8- Inspectlet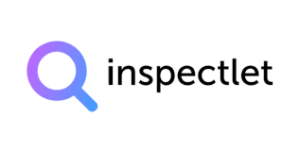 Inspectlet is another heatmap plugin for WordPress. Inspectlet is suitable for medium and large companies, and it offers click, scroll, mouse, and eye-tracking heatmap. It has other features such as session replays, A/B testing, and form analytics. Using the JavaScript tagging API, it allows you to find users with specific email addresses.
Pricing: It has a free plan. Paid plans start from $39 per month.
9- Uxwizz

Just like Inspectlet, Uxwizz offers click, movement, and scroll heatmaps. It also provides A/B testing and session recordings. This tool keeps data on your WordPress server instead of a separate one. Uxwizz has a tagging system that allows you to segment your users based on their country, time-one-site, screen sizes, etc.
Pricing: They only have lifetime plans, and their pricing starts from $99.
Conclusion
Using a WordPress heatmap is a powerful way to understand how visitors behave on your website. The information it provides helps you improve your website to obtain the best results.
If you want to create a WordPress heatmap, you need a heat mapping tool or plugin.
In this article, we introduced the best heatmap tools to help you decide more easily. Each one has its own advantages and disadvantages, so choose one that's suitable for your website.
If we were going to choose a WordPress heatmap, it'd be WatchThemLive's. It's cost-effective and easy to use, plus it has other features for tracking users' behavior on your website. If you're interested, sign up here and see what's next!