Here you can find out how to sign up for WatchThemLive and start using its website analytics feature. 
You can also watch the following video to learn how to get started. 
Step 1: Sign Up
To start using WatchThemLive website analytics, create a free account or sign in if you already have one. You can check out the pricing plans here first to find out which plan suits you best.  
To register, enter your full name and email on the signup page, then choose a password.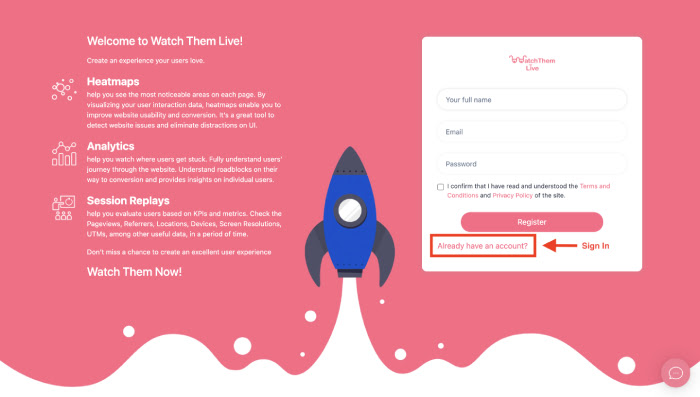 Step 2: Activate Your Account
After you've created your account, you will receive an email to activate it. Click on the activation link to get started.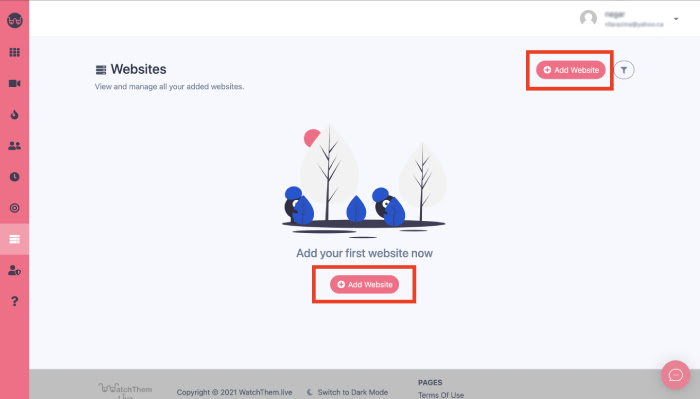 Step 3: Add Your Website
Login to your account to add your website to the dashboard. On the dashboard, click the "Add Website" button.
Then, add your website's name and domain and choose a tracking type. Keep in mind that you can't change the tracking type later on. 
There are two tracking types: lightweight and advanced. As you see below, lightweight is fully compliant with GDPR, CCPA, and PECR right away, and no consent is needed.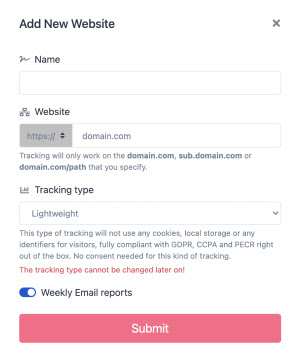 The advanced tracking uses local storage and unique random identifiers for each visitor to identify returning visitors and associate visits and other data to a particular visitor. If you also want to use WTL's heatmaps and session replays, make sure to choose this tracking type.  
Step 4: Install WTL on Your Website
After adding your website, you will receive a tracking code.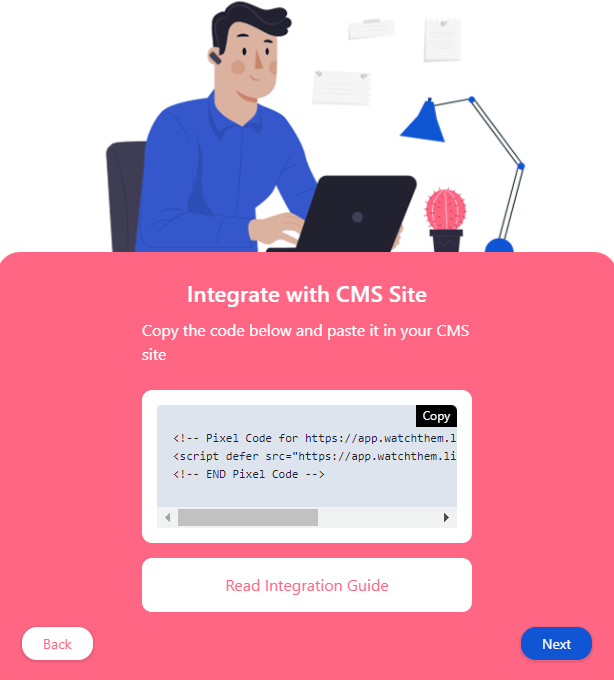 You should copy and paste this code before the end of the header of your website.
WatchThemLive's team has already created a step-by-step guide for you on how to do it, In this step, you just need to choose your favorite method.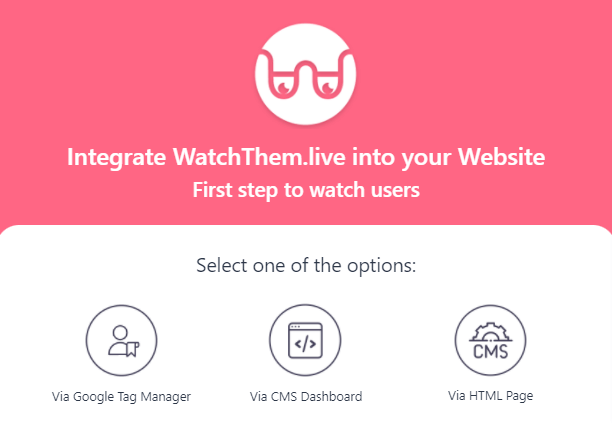 After you've added the code to your website, you should verify the installation.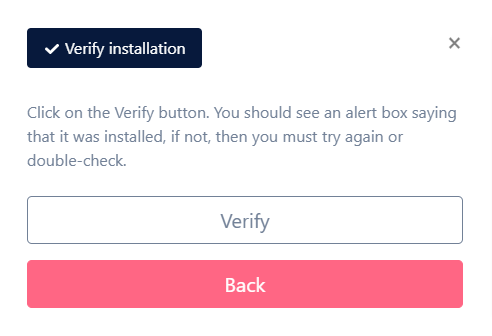 Now you can start using WTL's website analytics. 
Step 5: Get Started with Website Analytics
You can see your dashboard in the image below. Once data is collected from your website, you will be able to see it here.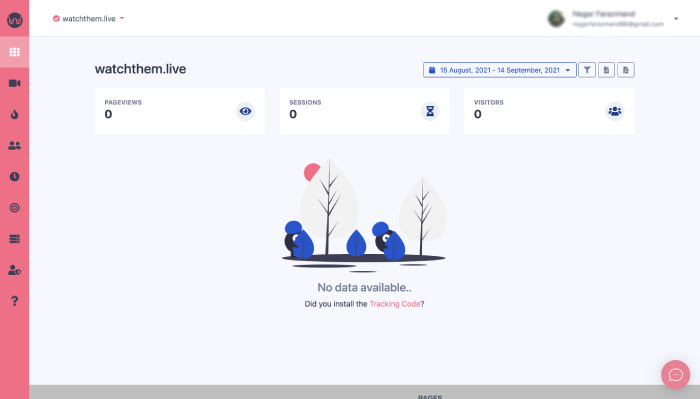 Here is how your dashboard looks like after data is collected. You can choose the time period within which you want to track your data. Then you can monitor your total number of pageviews, sessions, and visitors. 
You can also see the number of pageviews for each page, your referrers, and the countries your visitors are from.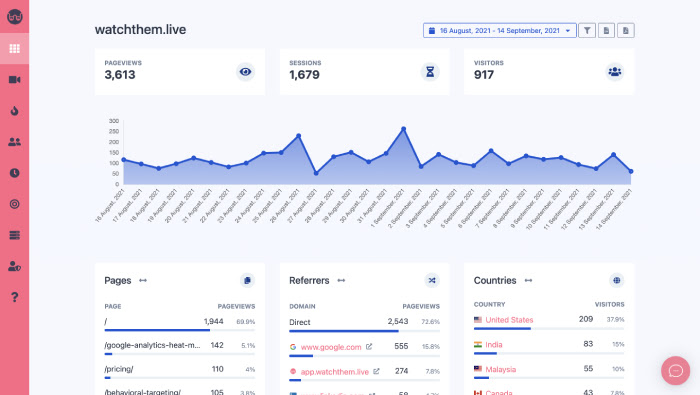 Moreover, you can track your visitors' operating systems, device type, browsers, screen resolutions, and browser languages, as well as your UTMs.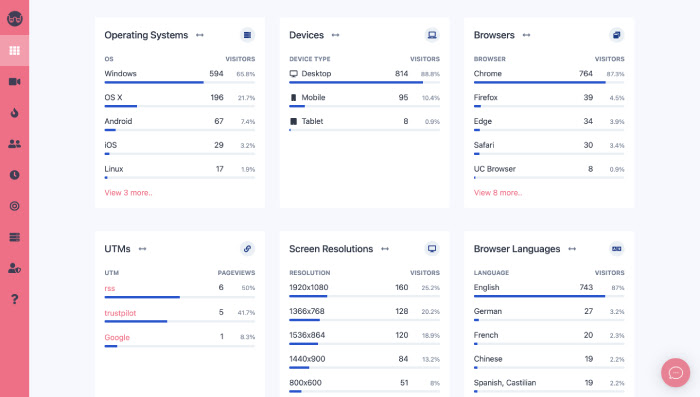 On the left side of the dashboard, you can see a user icon. In this section, you can track visitors and their sessions. You will also be able to monitor the average time per session on your website. 
As you can see, WatchThemLive enables you to filter visitors based on email, country, device, etc., to check the data you need.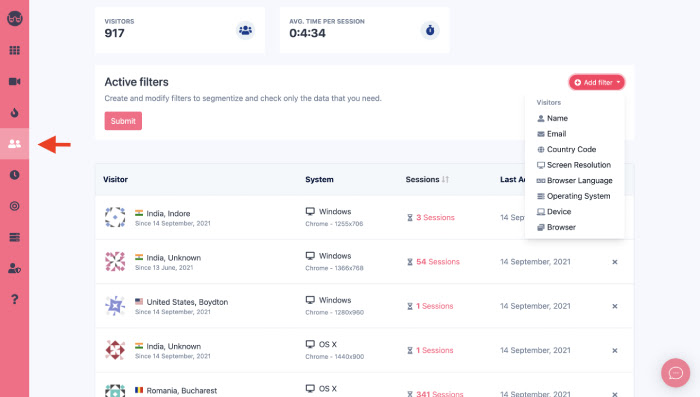 By clicking on a visitor, you will see their sessions. And you can also view their replays if you have activated the session replay feature.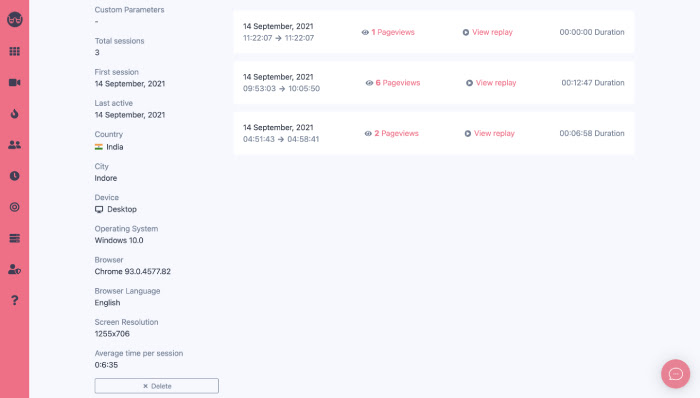 When you choose one of the visitor's sessions, you will see a complete list of the sessions' events, including the visitors' clicking and scrolling actively.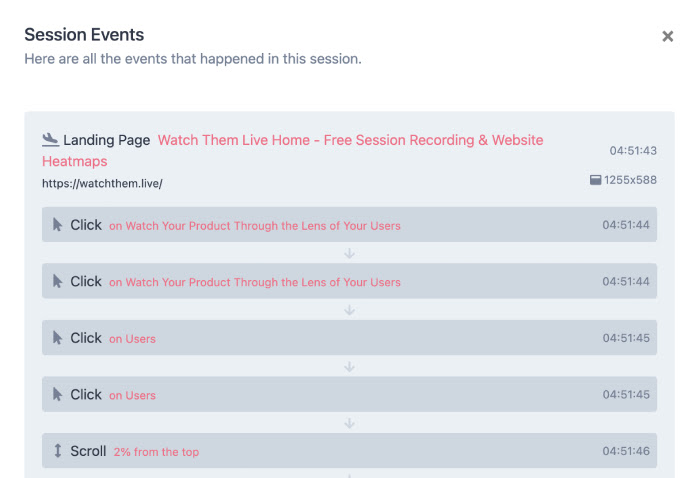 And that's it! Sign up now and start using WatchThemLive for FREE!