Whether you are a pro researcher or a beginner, UX research tools make the research process easier for you. The good thing is that there are tools for almost everything.
With tools for recruiting users, interviewing them, scheduling, usability testing, tracking and analyzing user behavior, etc., you can conduct the most fruitful UX research, and that's what you're going to learn in this article.
Using such tools, your research will be faster, and more effective, and you can collect all types of data. Here we introduced the best UX research tools to help you during your journey. Keep reading to get to know them.
Tracking users' behavior while interacting with your website is probably the most important part of UX research. With tools to monitor visitors' behavior, you are able to give them the best customer journey. WatchThemLive offers you exceptional session replays and heatmaps, which are essential for user tracking. Sign up now and seize them!
Top 15 UX Research Tools (By Category)
For making the research process easy for you, we introduce the best UX research tools in different fields with their pricing. Keep reading to choose the tools you need.
1. Tools for Tracking User Behavior
Session replays and heatmaps are the best ways to see exactly what people are doing on your website to make an easy intuitive website. Here we introduce the best user tracking tools.
1. WatchThemLive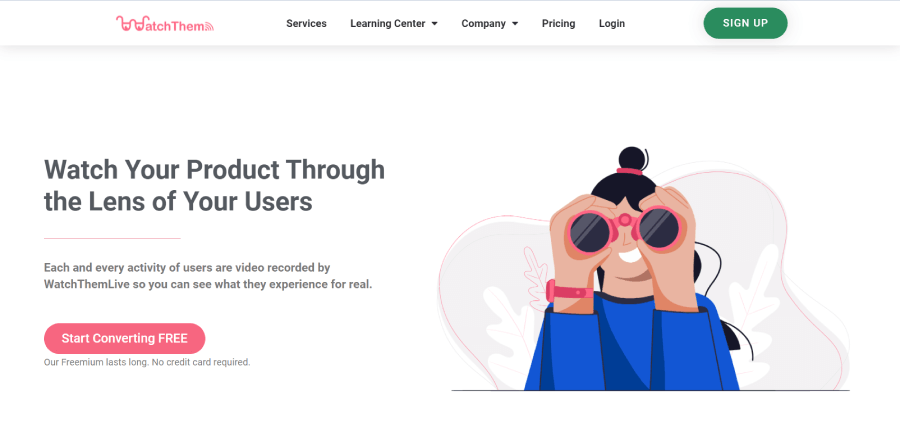 Having a tool like WatchThemLive that includes session replays and heatmaps might be the most important part of a UX researcher's job. That's because you can see directly how users are using your website or application.
Session replays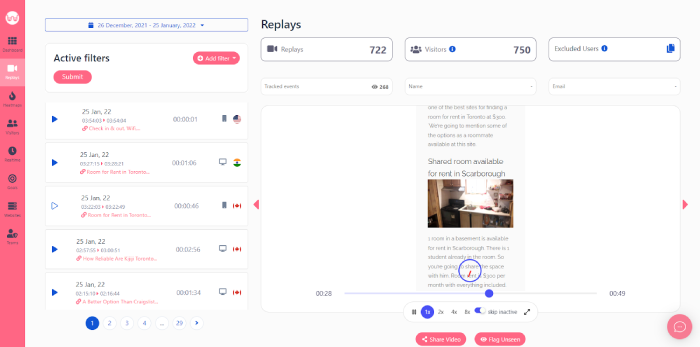 Session recordings allow you to see the whole customer journey and realize why visitors do what they do on your website. It's a great way to gather qualitative data. When you understand customer behavior, you get valuable insights to fill the market gaps and make important decisions. It also has various filtering options such as email, name, device, country, etc.
Heatmaps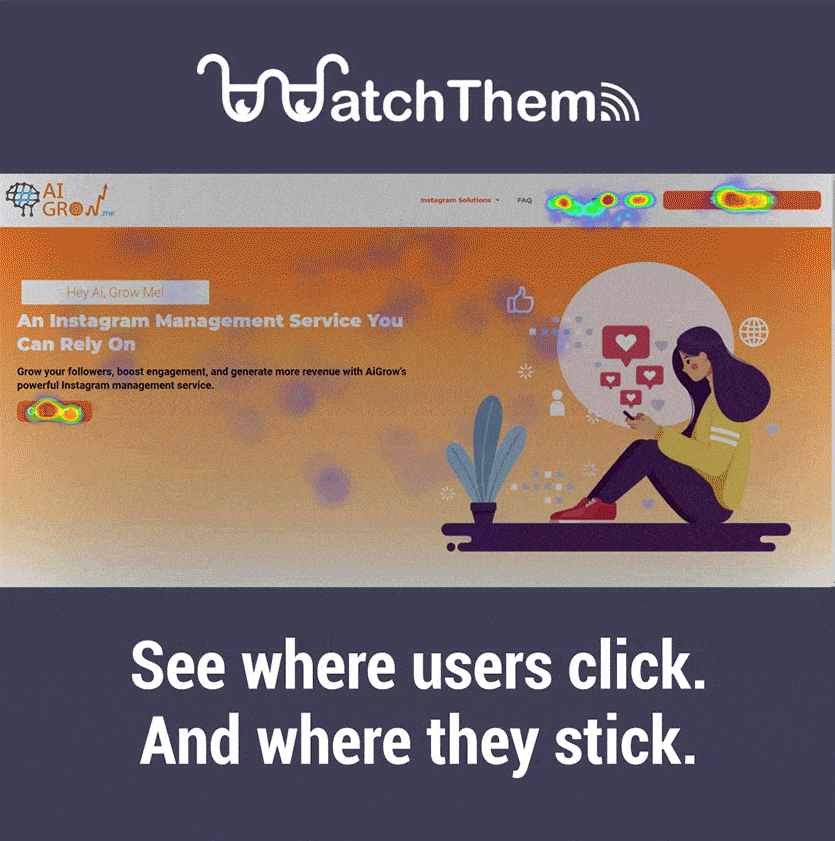 Using heatmaps is an easy and understandable way of data visualization. With heatmaps, you can find the popular and unpopular areas of your website so you can take action. WatchThemLive allows you to create heatmaps for any pages that you want.
With WatchThemLive you are also able to find valuable analytics about your customers (such as their operating system, screen resolution, tracked events, cities, referrers, etc.) Moreover, it will allow you to set and track unlimited goals.
What are you waiting for? Sign up and check their plans now!
Pricing: They have a free plan with unlimited heatmaps, 5000 session recordings, and page views per month. Their Pro plan costs $19 per month.
2. Google Analytics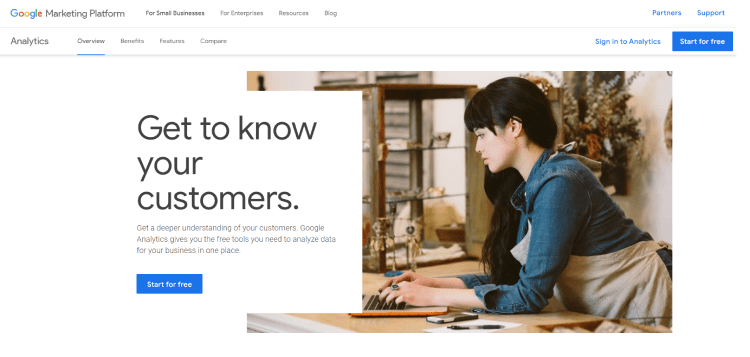 Google Analytics is one of the UX research tools that allow you to analyze your website performance by collecting visitor insights. Its features include:
Finding the source of user traffic
Measuring the effectiveness of marketing campaigns
Tracking goals
Obtaining visitor information such as demographics
Google Analytics integrates with Google Advertising and publishing tools, so you can put the data to work.
Pricing: The Analytics version is free and suitable for individuals and small to medium-sized companies. Analytics 360 is the paid version and is ideal for larger enterprises. For information about their pricing, you have to contact their sales team.
3. Tools for User Recruitment
We all know that UX research strategies won't work without participants. You can easily find the right sample groups with these user research tools.
1. User Interviews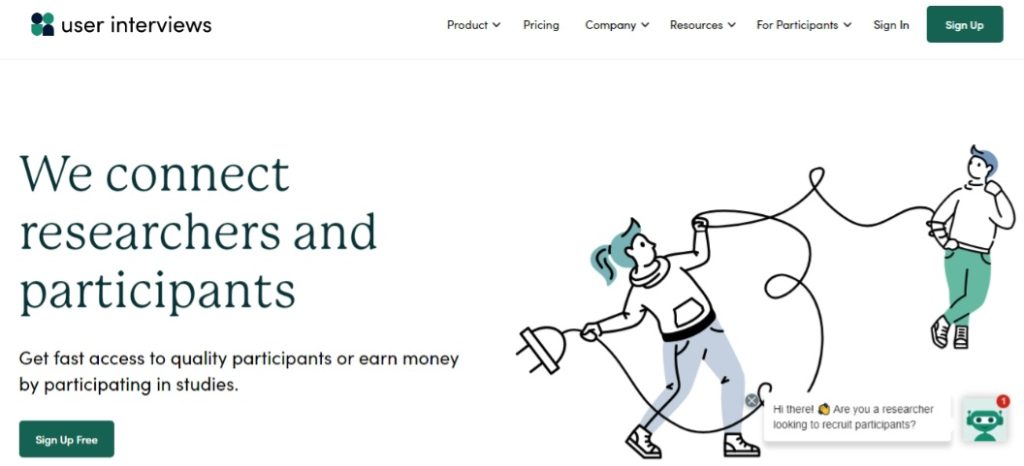 User Interviews is a UX research software that lets you recruit participants from your own users or their pool of 850,000 willing research participants. This UX research tool includes screen surveys, interview scheduling, and tracking participants or your existing users.
You can target your participants by profession, demographics, and location. Also, if you're using Amazon gift cards as incentives, User Interviews is able to manage the incentives for you.
Pricing: Their Pay As You Go package costs $45 per session.
2. Ethnio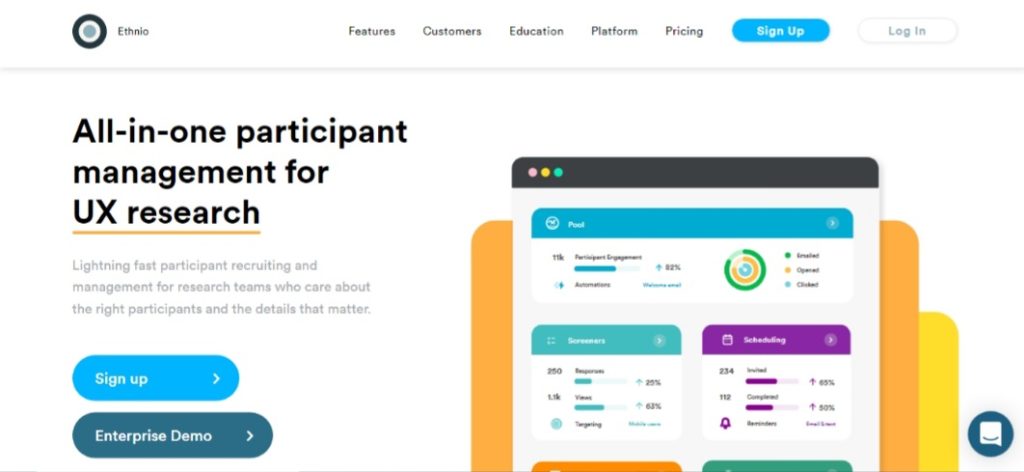 Ethnio is one of the UX research tools that let you recruit people from your website or app. You can pay for incentives, schedule meetings, and track your research activity with your own CRM. It also integrates with Zoom, Outlook, and gCal.
The good thing about Ethnio is that you can recruit participants from different countries since it supports incentives in over 140 countries and currencies.
Pricing: Ethnio's Starter plan costs $79 per month. It includes 5 screeners, 500 responses, 1 seat, 100k pageviews, incentives (US only), and no support.
3. Tools for User Interview
After you recruit your participants, it's time to interview them. With These UX research platforms, you will make this process more flourishing and smooth.
1. Dscout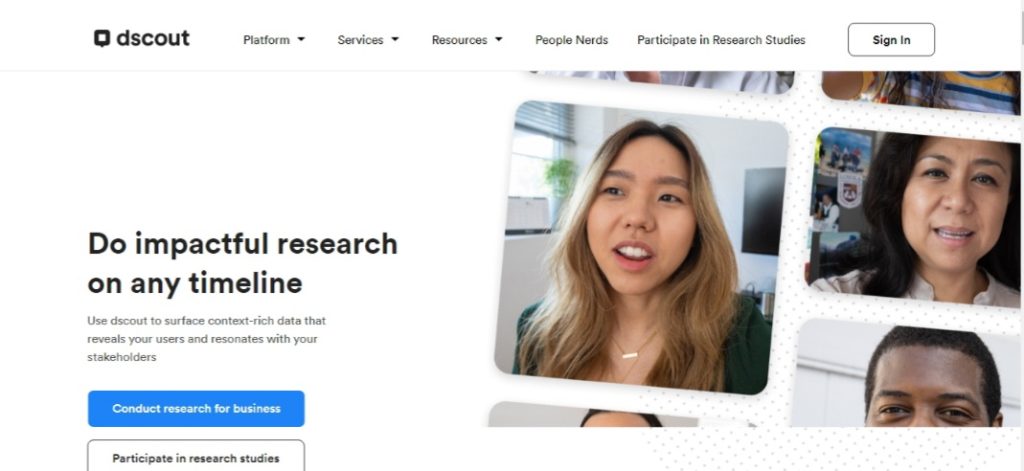 Dscout is a platform for conducting remote testing. It has a feature called "missions," which lets you create missions for your customers to understand their experiences with your product through notes, videos, or photos. Another feature of this user research software is Dscout live. By using this feature, you can run 1:1 research interviews in the platform. It has a participant pool of over 100,000 people.
This tool enables you to recruit research participants without any problems.
Pricing: For information about their pricing, you have to contact their team.
2. Lookback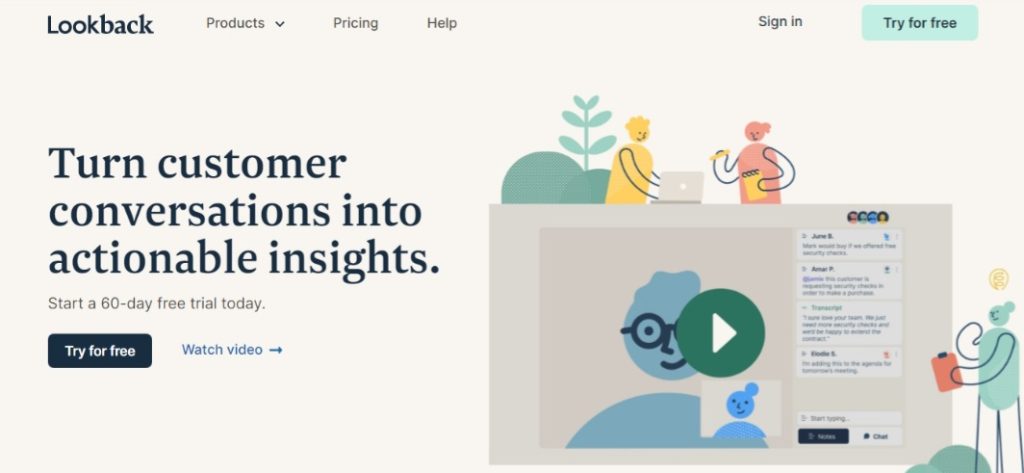 Lookback provides tools for both moderated, unmoderated and remote usability testing. It records all the sessions automatically and takes notes in a collaborative dashboard which lets you highlight and share your research results with other team members. Lookback also has a live feature that lets you interview users through a live recording of their screens. You can start a session on desktop and mobile devices (both Android and iOS.)
Pricing: It has a 60-day free trial for each plan. Their Freelance plan costs $17 per month.
3. Grain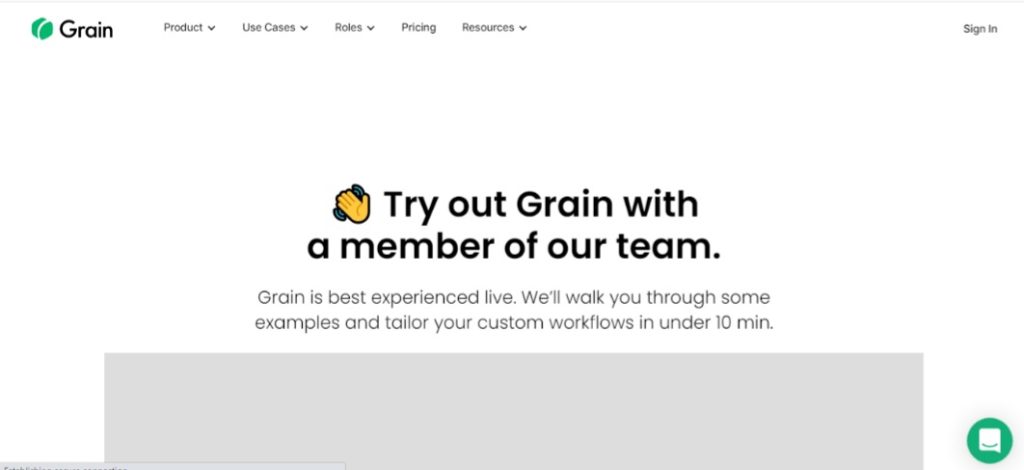 Grain is one of the UX research tools that can be installed in your Zoom account, and you are able to record, transcribe and share videos from Zoom meetings in real-time.
Pricing: It has a free plan with 3 recordings/person per month. Their Pro plan with 15 recordings/person costs $18 per month.
4. Tools for Usability Testing
With usability testing, you can see everything as your customers interact with your website or product. This way, you can test your prototypes or make changes on your fully developed product. Here are the best UX research tools for usability testing.
1. UserTesting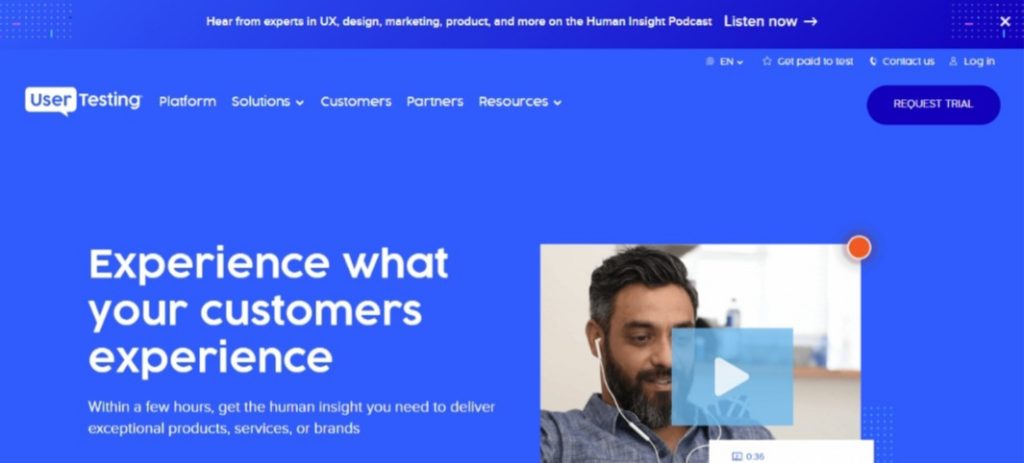 With UserTesting software, you can choose your target audience via their panel or your own panel. It lets you gather remote or in-person feedback about your product or website by assigning tasks or studies based on existing templates or from scratch to your users.
Also, you are able to create audio, video, or written tasks to capture feedback. Tests can be run on desktop, tablet, and mobile devices.
Pricing: They have a free plan. For their premium packages' pricing, you have to contact UserTesting team.
2. Maze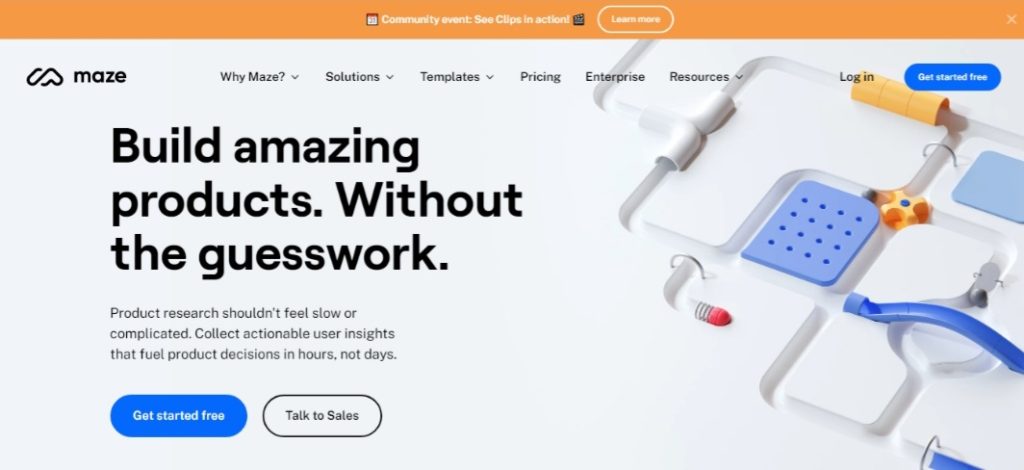 Maze is one of the UX research tools that let you test your prototypes with useful tools and reports. It integrates with Adobe XD, Figma, InVision, Sketch, and Marvel.
It also includes task analysis, A/B testing, and guerilla testing and you can share them with your testers via links.
Pricing: They have a free plan with 1 active project and 100 responses per month. Their Professional package starts from $66 per month.
3. Loop11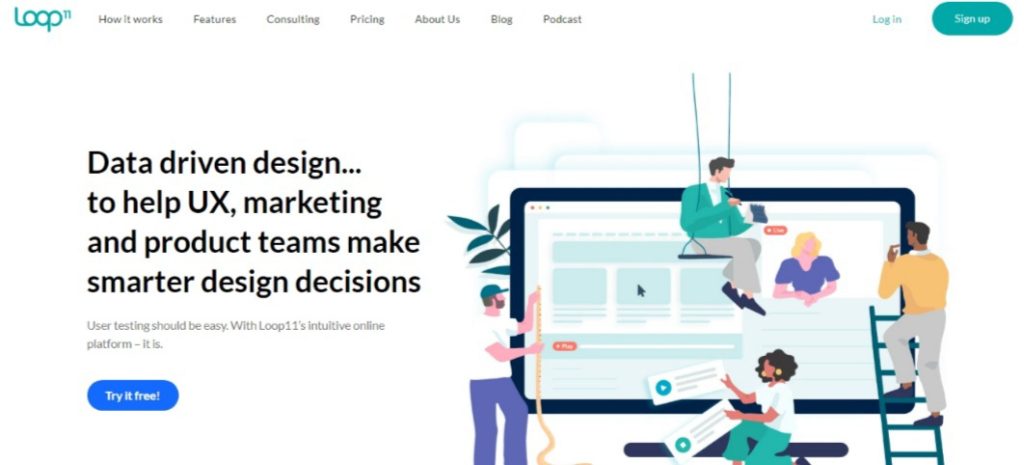 With Loop11, you are able to run moderated and unmoderated usability testing on your competitors' websites, prototypes, and live websites. It does this by recording participants' actions on video and setting tests with customizable answers to gain actionable insights. It also supports A/B testing, IA testing, and benchmarking.
Pricing: All of their plans include a 14-day free trial. Their Rapid Insights plan costs $79 per month.
5. Tools for Surveys
When conducting research, surveys are important to get people's feedback on your product or website, so we introduced the best user research platforms to run surveys.
1. Typeform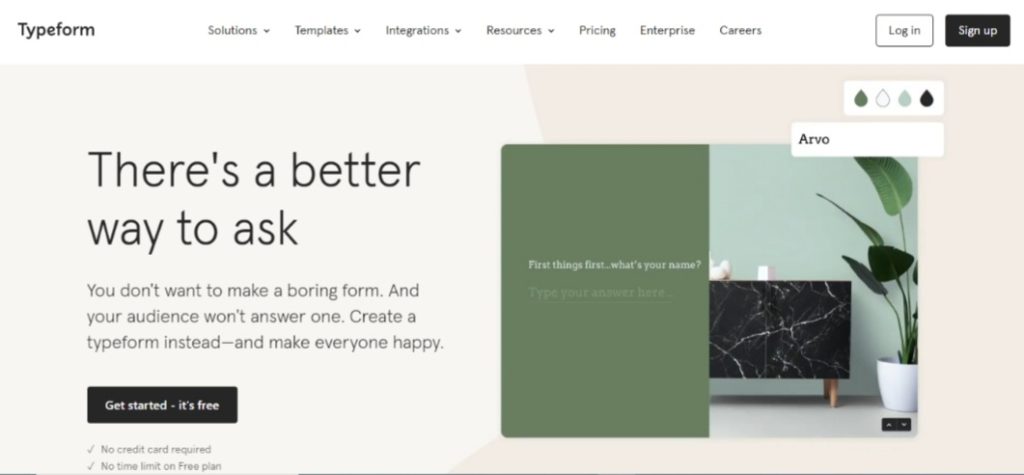 Typeform is one of the UX research tools that help you create surveys, forms, and quizzes with built-in photos, video libraries, and custom layout themes. All these features, mixed with a smooth interface, make taking surveys very enjoyable for your users.
Pricing: Their free plan includes unlimited typeforms, 10 questions per Typeform, and 10 responses per month. Typeform Basic plan costs $29 per month.
2. SurveyMonkey
SurveyMonkey is a powerful user research tool for creating, sending, and analyzing surveys. It has 17 types of questions such as multiple-choice, open-ended, true or false, etc. SurveyMonkey allows its users to run customer satisfaction surveys to get their feedback on products or services and gather NPS scores. It also lets you send employee engagement surveys to see how satisfied they are with the company.
Pricing: They have a free plan with 10 questions or elements for unlimited surveys. Their Team Advantage plan costs $25 per month.
3. Google Forms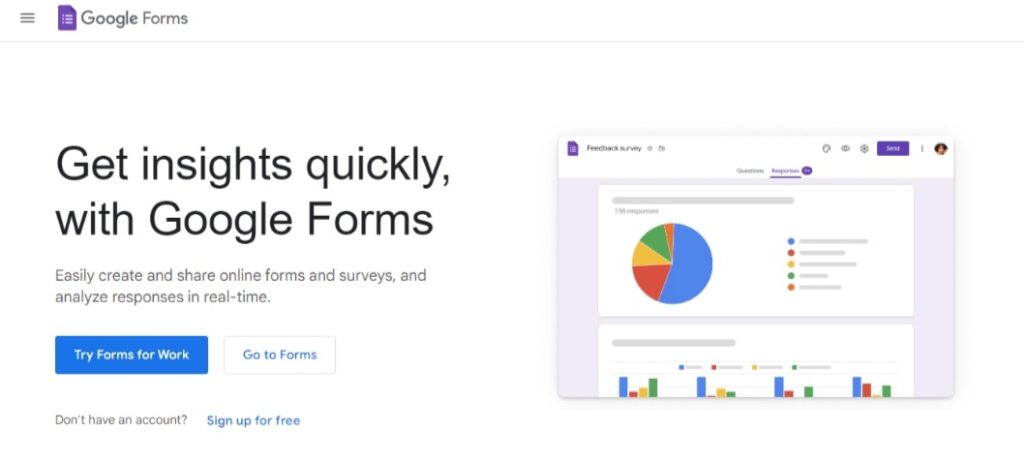 With Google Forms, you are able to create, share and analyze forms and surveys. However, among UX research tools, despite being very intuitive, Google Forms is very basic compared to other tools. If you are working with Google Docs or Sheet, this might be a good option for you since it integrates with your google drive.
Pricing: It is completely free and all you need is a Google account.
6. Tools for Documenting
You need to manage and organize your tasks and insights, which might not be an easy thing to do. Here are some UX research tools that can help you share your findings with your team members and organize them.
1. Notion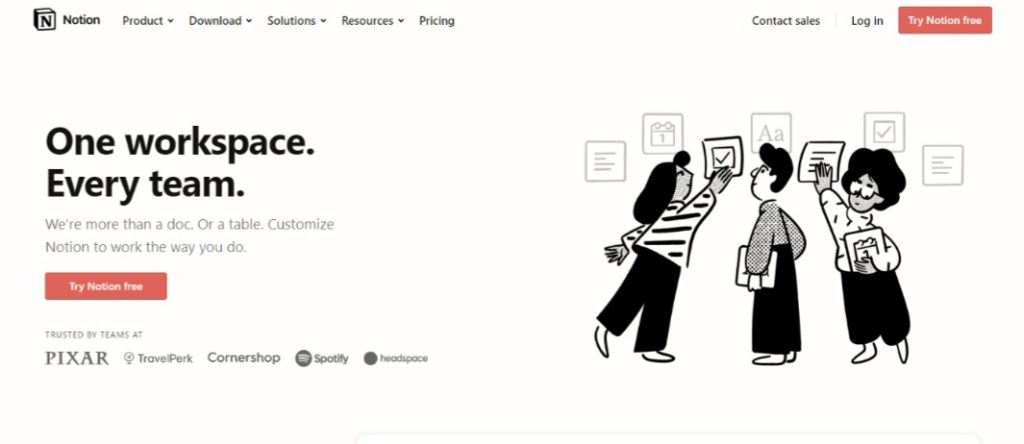 Notion is an all-in-one collaboration platform for taking notes and managing knowledge and data, projects, and tasks. It allows the whole team to see the notes and insights. Notion also has a mobile app.
Pricing: It has a free plan with unlimited pages and blocks. Its Personal Pro plan is $5 per month.
2. Dovetail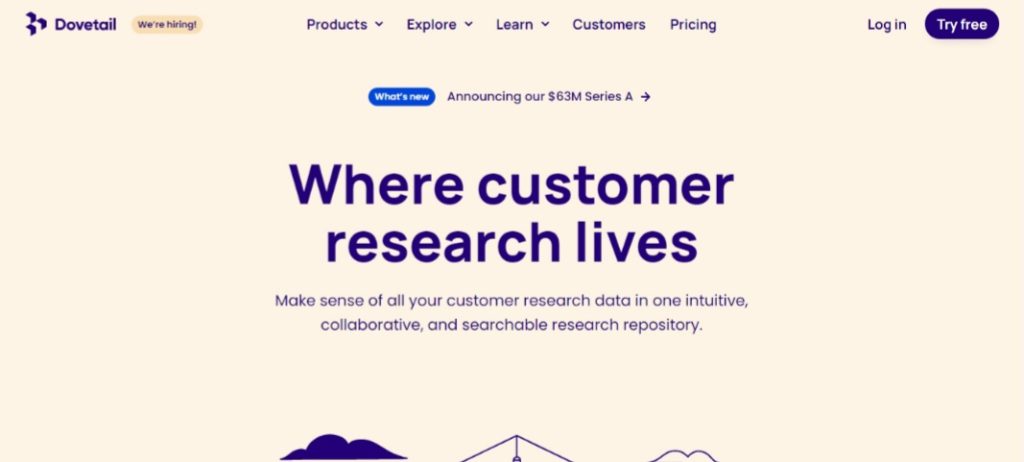 Using Dovetail you are able to store all your research, including reports, presentations, and recordings into a single searchable repository. Dovetail allows you to transcribe, highlight, and analyze interviews. You can also create tags to find any information you might need in the future, followed by graphs and visual elements (based on your tags) for a better data understanding.
Pricing: Their Analysis and Analysis+Repository include a 7-day free trial. Their Analysis package costs $15 per month.
3. Airtable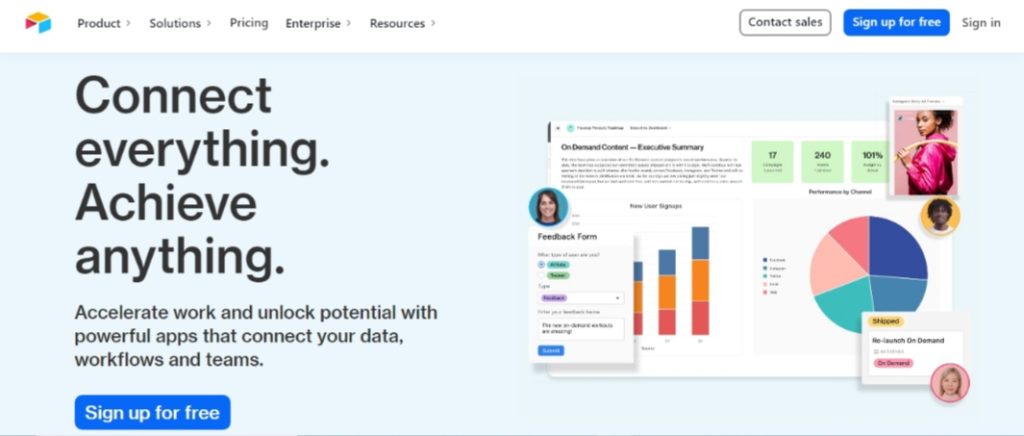 Airtable is one of the UX research tools that is used for creating and sharing databases. It lets you store, organize and collaborate on any kind of information. It also has UX research templates that allow you to search and categorize participants and session insights.
Pricing: It has a free plan with unlimited bases, 5 users, and 1,200 records per base. Its Plus package costs $12 per month.
Conclusion
A UX researcher can't do all the job without any assistance. There are so many things to do and there are excellent UX research tools for each.
In this article, we introduced any kind of tool a UX researcher might need including tools for recruiting users, interviewing them, taking surveys, analyzing, heatmapping, documenting, and usability testing. You can use some or all of these UX research tools, but don't do the job all by yourself because it's impossible and time-consuming and you will be lost along the way!
The last thing I want to say is to absolutely use a heatmapping and session recording tool such as WatchthemLive to keep track of what visitors are doing on your website to make their experience hassle-free!
Interested? Sign up here and see what's next!

Goodluck:)