It's not an easy task to complete a plan from concept to completion. As a product manager, you should use product management tools to assist you in completing all of the tasks required to bring a product to market. Such as, setting strategies, designing and sharing plans, prototyping, assisting with customer onboarding, analyzing user behavior, and getting consumer feedback.
Formerly, it wasn't easy to find the right choice for your business due to the lack of variety in these tools. But now, we are in a totally different situation. 
A wide range of tools is now available to help with product management. It involves everything from deciding on a product strategy to the tactical effort that goes into developing features, such as producing wireframes. 
Here in this article, we will walk you through some of the best product management tools that help you fulfill your goals. So, without any further talk, let's dive in. 
More Content about Product Management and User Behavior
What Are Product Management Tools?
Product management tools are software systems that assist product teams with some or all parts of the product life cycle. It includes planning, researching, and designing, as well as launching, assessing, and iterating on a product.
Other areas that can be managed and optimized by these tools are:
Prototyping

Consumer research

Feature prioritization and Managing sprints

Evaluating product data
This may look overwhelming at first sight. However, with the right tool in the right hand, they all can be managed properly and with no confusion at all.
Why Exactly Do You Need Product Management Tools?
As a product manager, you play an important role in your organization. Sure, you may have other critical positions, but let's concentrate on the product manager's role. 
The following are some of the benefits of using the right product management software:
1. Putting Your Plans into Action
It's priceless to be able to develop a unified, actionable strategy from the start of your product's lifecycle. Therefore, the ability to monitor your product in real-time is critical for staying on top of things. Most services will be able to provide you with a complete product management system.
2. Efficiency Is The Key to Success
It may be a contentious point of view, but software can do so much. Clearly, it is vital to have an effective workflow to maintain consistent efficiency. Therefore, using product management tools that can help you and your team can be very beneficial in the long term.
3. Being in Touch With Your Team
We cannot emphasize enough how critical it is to have effective communication. This isn't unique to the product management role. The ability to communicate effectively with your team at any stage of your product's life cycle is critical to keeping things going smoothly.
Before anything else, it's crucial to understand what features best product management tools should have in order to be the greatest fit for you. So, we believe that certain features are necessary for any product management solution, which will be covered in the next section. 

online interest growth in the term Product Manager in the US
Source: statista.com
What Are the Lowest Expectations of Product Management Tools?
Any program that is designed to assist you in improving and maintaining an aspect of your organization must include specific functions. Because it's difficult to find a product management app with all of these characteristics, we believe it's important to consider a few useful tools when managing your product. 
Let's have a look at some of the most important tools for product managers:
User Behavior Tracking: You need to

Achieve a good understanding of your user base and how they interact with your product. Clearly, It's super critical to keeping your product running at its best for the longest time.
Roadmaps:

It's a beneficial add-on to your team if you are able to make roadmaps and identify the process clearly. 

Managing Different Tasks:

By

Assigning the right task to the right team member, it will be carried out the best way possible. In addition, the ability to monitor performance in real-time is another benefit that many product managers values.

Data Management:

In order to have a strong collaboration between your team members, you'll need an ability like this. A precondition for a simple product management cycle is the ability to communicate and interact with readily available data.
What Are the Best Product Management Tools?
Now that we covered the essentials and important information about product management software, it's time for showcasing some of these tools. In this list, we provide some of the best product management tools in the market and their advantages over others:
1. WatchThemLive
As we mentioned before, one of the must-have features for product management tools is the ability to track user behavior. You will feel this need sooner or later. Here is where WatchThemLive (WTL) will shine and help you out.
WTL will provide you all the services you need for this matter. We offer a session replay service that allows you to see how your customers behave on your website. In addition, you'll be able to recognize your websites' weaknesses and strengths for further improvement and optimization. 
It must be said that WatchThemLive has a completely free plan in case you have a lack of budget.
If you are in need of a free and professional product management tool, here is where you can start.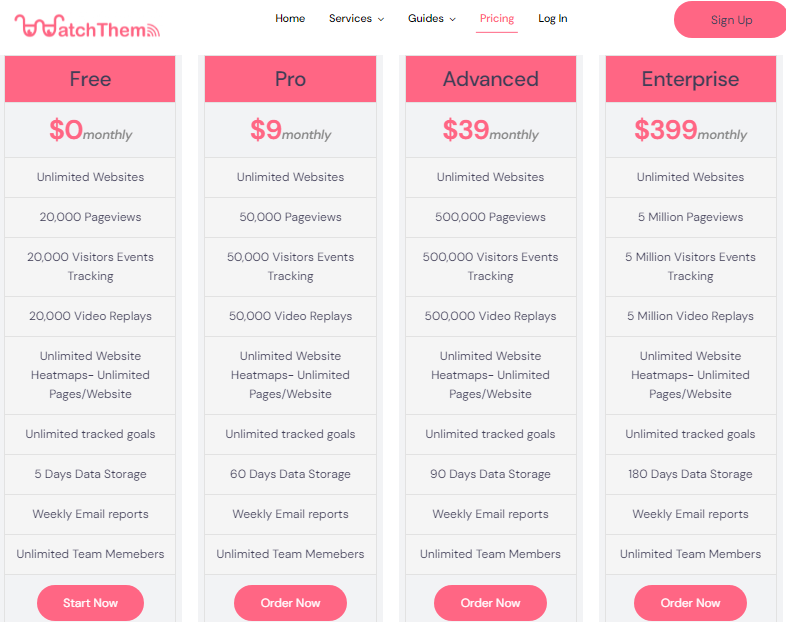 2. Asana
Asana is a popular product management application with a plethora of features that make it useful for a product manager and their team. The main goal of this software is to make it easier to manage product teams. 
Companies that have more complex projects and a larger team can use Asana's premium version. It is designed to help with more populated and complex programs. You may quickly create project reports and track the progress of the project using diagrams. In addition, you can personalize each employee's fields and organize your work in a logical chronological manner.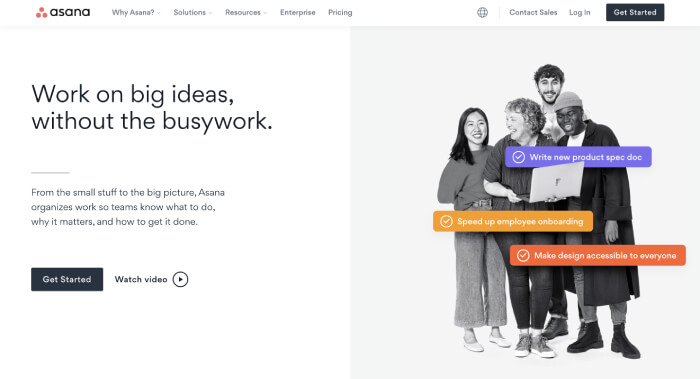 3. Trello
Trello is a popular product management solution on the market, owing to its ease of use. So, there is no need to download this software, and you may use it right from your browser. You can use any device to access the platform, including desktops, laptops, Android phones, and even your iPhone.
Trello software is designed to make it easier for pros and novice product managers to organize their assignments. It has easy-to-use interfaces for working with tables and maps. Indeed, tables are Trello's default management and planning format, and they may be customized as needed.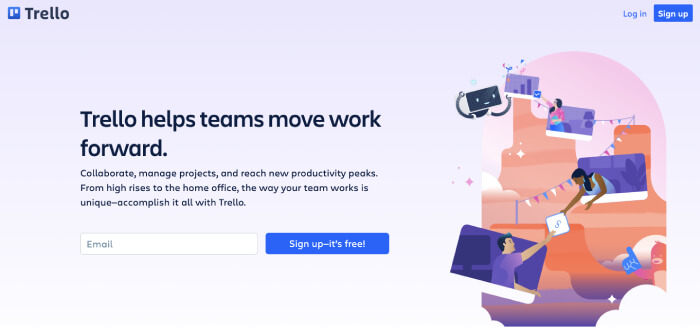 4. ProductBoard
ProductBoard is a sophisticated platform that allows you to bring together different types of information to make better product development decisions. This tool will enable you to organize qualitative research findings. It's perfect for identifying user behavior trends and prioritizing product features. 
If your team has suddenly lost focus, this tool will assist you in regaining it. You can save time and money by not wasting resources on things that your users don't require!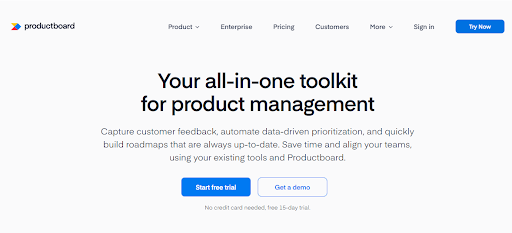 5. ProdPad
ProdPad is a great product management application that can help you rank ideas inside your organization. This software, which is based on roadmap topics, will also assist the team in maintaining focus. If you don't come from a product management experience, ProdPad is your go-to tool. 
It enables any firm employee to understand what are the teams' goals and priorities. This drastically reduces ambiguity and speeds up the product development process.

In Conclusion
In a market with lots of choices for product management tools, it's crucial to get aid and search before any action is taken. We believe that this list will assist you in selecting the best tool for your project management requirements. Certainly, with the right choice, you can make sure to be provided with all of the specific tool's features.