SaaS simply means Software as a Service, this term has changed the way we work and communicate so much, and the speed of change is fabulous. Fastest Growing SaaS Companies these days make sure that changes happen faster.
Software as a service (SaaS) company hosts a program and makes it available to customers by the internet. This means that the software is hosted on a SaaS company's server and users can access it remotely. You can already see the potential lying in this method. Customers can access their software whenever they desire and wherever they are.  
But there is a great risk to lose your users even in the first week. To avoid of that you should have a great SaaS onboarding and show how to use the most important parts of your product.
Let's see how these companies are changing our ways to communicate with the world.
More content about Marketing Strategies
How Does a SaaS Company Work?
A SaaS company works with the servers, databases, and software that enable the program to be accessible via the internet. This software is most commonly based on web browsers for easier access. This enables customers to run the program from any device.
Customers who use a SaaS program often pay a monthly subscription charge. Subscription plans are based on the amount of data that can be saved, the number of people who will use the app, or the level of technical support that is required. These all will have an effect on the cost of that particular plan. 
Here we mention some types of companies that can use the SaaS model for their products:
Web Hosting and Ecommerce:

Remote servers can handle all of a company's online requirements.

Human Resources:

SaaS businesses can provide solutions for keeping track of staff hours, payroll, scheduling, and managing the hiring process.

Data Management:

SaaS tools can assist with data analysis and security.
These are just some types of tools that can use SaaS methods and be super beneficial. 
What Are The Fastest Growing SaaS Companies?
First, let's see some examples of these companies that use the SaaS marketing methods to see how they grow fast and have such an impact on our way of life to grasp the point even better.
1. Zoom
During the pandemic, it was Zoom who helped so many schools and workplaces to keep going and don't collapse all at once. The company's product guidance recorded an increase of 330%. This is fast enough to be on our list.
2. Slack
The Slack communication platform is an alternative to the email system. It makes it possible for teams to plan projects and communicate more efficiently.
3. Tractable
When it comes to car accidents and assessing the damage it's Tractable that helps rental companies and insurance providers with its AI algorithms.
4. Phyron
Quick and simple video generation without time or cost restraints. This is what makes Phyron one of the best choices in the e-commerce and real estate industries.
5. UserPilot
User in-app experience is one of the most important factors for an app to be successful. UserPilot helps developers to reach this goal very fast and efficiently.
6. Navotar Fleet Management Software
Navotar Fleet Management Software is specifically designed for vehicle rental businesses. The innovative software allows for better management of your fleet and business. From driver behavior reports to maintenance scheduling, it handles everything.
7. RoomMaster
This is a hotel property management system; the intuitive software allows hotel owners to cost-effectively manage their business. The software handles front-desk management, revenue management, housekeeping and maintenance, and more.
These are the fastest growing SaaS companies in 2021, but what are their secrets? What has helped them to achieve this amount of growth in a short time? 

Secret Ingredients of Fastest Growing SaaS Companies in 2021
In the case of fastest growing SaaS companies, we can name some ingredients that have made them possible to reach this level of progress in a short time. We will open up one by one. These ingredients are
1. Significant Addressable Markets
Addressable markets; the number one rule for being one of fastest growing SaaS companies. It means that the profit of the market is high, the market is ready for the product, and reaching for customers and evaluating their needs is easier and more accessible. 
If we look at the list we can easily recognize the potential that exists in each of these areas that make them grow fast and be big. 
2. Strong Leadership, Teams, and Culture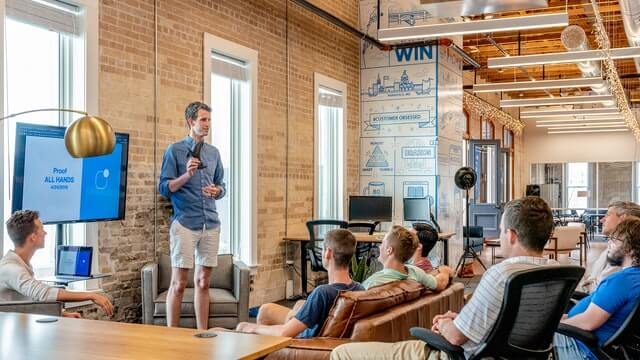 Effective leadership is one of the greatest fundamentals to building great organizational cultures. A leader can be anyone who has influence or authority, regardless of title, and leaders set the tone for organizational culture. 
The differences that this kind of leadership makes are
Higher quality and safety

Better work/life balance

Excellent customer service 

Greater retention rates

Growing profitability 
3. Companies Are Still Small Enough to Generate Significant Returns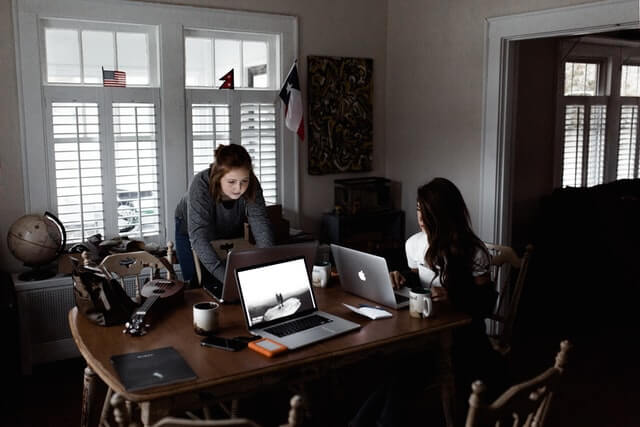 For a company or startup, money return is the most important factor so the investors get interested in their work and this loop begins. So when the company size isn't that big and the expenses aren't that high it's easier for them to keep the return value higher.
4. Faster Product Iteration
As we are talking about the fastest growing SaaS companies, it's normal that the products that we are introducing to the market should have some qualities that assure its profit and stability.
This means they should keep their production iterate faster. On the growth path, the company needs to serve its customers whatever they want as fast as possible so the app or service would change so fast, and this happens through your existing teams by dividing time or resources, or even by leverage Developer as a Service.  
5. Sales Fix Everything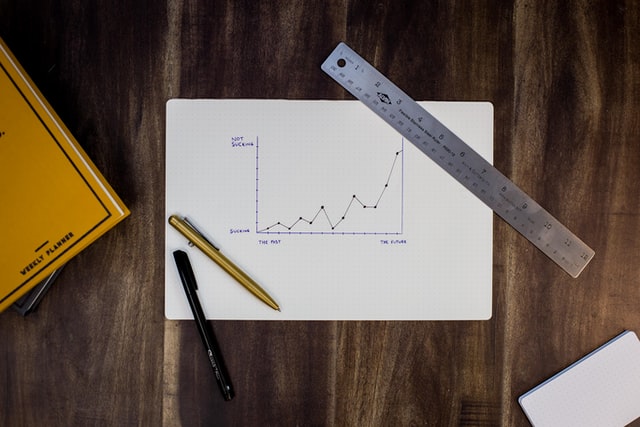 SaaS companies' growth isn't something that happens in one day or one month. It needs persistence. And for achieving this persistence company needs to keep almost everyone somehow happy, and it happens with sales. Guy Kawasaki is popularly known to have said, "Sales fixes everything." He writes :
"As long as you have sales, cash will flow, and as long as cash flows, (a) you will have the time to fix your team, your technology, and your marketing; (b) the press won't be able to say much because customers are pouring money into your coffers, and (c) your investors will leave you alone because (i) they will focus on companies with weaker sales and (ii) they won't want to jinx your success."
6. Reduce Churn
Each SaaS company or startup at its beginning is unknown. Just like their product. People are so busy that they just want shiny and new things. 
They use the product for 5 minutes, if in this time they didn't get it they will drop it. It's not about quality or bugs, it's just how it works in today's fast world. Now to reduce this churn company can make email campaigns or other communication channels to revisit these individuals and remember to them their product. 
Tools Which SaaS Companies Use The Most
1. WatchThemLive
Using software to help you out in the process of being a successful SaaS company is the wisest move you can do. 
In this case, WatchThemLive's behavior analytics is the way to go. WatchThemLive's session replay service will collect critical data on the client's behavior. You can observe how users interact with your website and identify their problem areas. This allows you to make decisions based on facts rather than just hypotheses.
WatchThemLive's session replay can help grow your business. Sign up now and use all WatchThemLive's features. 
2. Figma
It's a cloud-based web designer so you can easily manage your website and make it how you want it to be.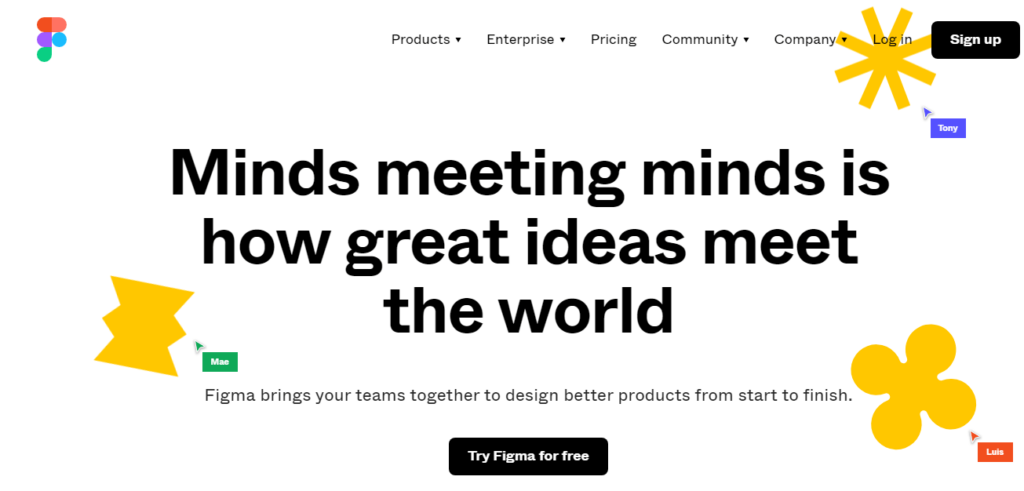 3. RingCentral
For always being in contact with your crew. It provides all kinds of communication ways in one app and makes it easy to be in touch with everyone.
4. Asana
Agile product development requires heightened levels of collaboration between engineering, QA, design, content, and marketing teams. It becomes even more critical when working with a remote team or setting up a distributed team using IT staff augmentation.
While it might seem alright to manage projects with spreadsheets, emails, and meetings at first, you'll quickly realize that using a good project management tool out the gate is much easier to maintain in the long run. 
Asana makes all these things easier for you and the whole company.
Conclusion
Being between the top Fastest Growing SaaS Companies isn't that hard. It only requires knowing the market and using the best tools and people for the job.
Read more on our blog here.