Many companies compete to create a great customer experience, and this has become one of the hardest goals in today's competitive digital world. In 2021, 68.8% of organizations in Canada alleged that improving CX is a key success factor impacting customer loyalty. If customers are unhappy with their experience, they are likely to take their business elsewhere. This can have a negative impact on a business's bottom line. Conversely, if customers are happy with their experience, they are likely to return and even recommend your business to others. This can have a positive impact on a business's bottom line.
In this article, you'll discover five customer experience examples that help you understand what works and what doesn't when it comes to customer interactions.
Note: Want to understand customer behavior and preferences to improve your customer experience? WatchThemLive is here to help you. Continue reading to see how!
What Is Customer Experience and Why Does It Matter?
Before diving deep into customer experience examples, you need to know what customer experience is. Customer experience or CX is all the interactions a customer has with a company. It includes everything from the initial contact to after-sales service. Customer experience can be effective in the number of leads you will get because if your existing customers have a poor customer experience, they are likely to spread negative word-of-mouth and repel your prospects in the blink of an eye.
Five Examples of Good Customer Experience
By studying the successes and failures of other companies, businesses can develop their own customer experience strategies that are more likely to be successful. There are many exceptional customer experience examples, but we bring some of the most notable ones here to demonstrate what makes them stand out:
1. Starbucks' Reward Program
This is one of the best customer experience examples. Gamification is one of the main strategies used by Starbucks to motivate and engage customers. Starbucks has gamified its loyalty program, which rewards customers for making repeat purchases. The app allows customers to earn stars by making purchases, and they can redeem stars for rewards such as free drinks or free extra shots. The program is designed to encourage customers to keep coming back to Starbucks, and it has been successful in doing so because this loyalty program drives up to 40% of Starbucks' total sales.
2. Amazon's Exceptional Customer Service
Amazon's customer-centricity made it become one of the world's top online retailers. Jeff Bezos believes, "The best customer service is if the customer doesn't need to call you, doesn't need to talk to you. It just works." In 2013, Bezos told Charlie Rose that the customer comes before business innovation: "I would define Amazon by our big ideas, which are customer centricity, putting the customer at the center of everything we do."
Amazon has built a customer service organization that is designed to deliver exceptional customer service. They offer fast and free delivery and a personalized customer experience that help them solve individual problems for customers. Moreover, this company was one of those companies that conducted online customer reviews. So it's not weird if Amazon is a master at using customers' feedback, they place them on the product page to help customers make purchase decisions easily.
Today, the benefits of customer experience are not deniable. Along with the strategies you use, a behavior analytics tool helps you understand and predict customers' behavior. WatchThemLive is an easy-to-use platform with useful features such as session replay, heatmaps, website analytics, user tracking, and goal tracking. Here's how session replay helps your business growth:
Session replay can help customer support in a few ways. First, it enables you to understand the customer's issue. Second, it helps you see how the customer interacts with the website or app. And this can be helpful in troubleshooting issues and improving the customer experience. Sign up for FREE and see with your own eyes!
3. Coca-Cola's Personalization
In 2011, Coca-Cola decided to launch its "Share a Coke" campaign in Australia. The purpose of the campaign was to make a personal relationship with customers and increase their engagement. First, they design a bottle to say "share a Coke with…" and a popular name. And it was well-received by many countries such as Israel, China, and the US. China printed nicknames and Israel printed the first names on the bottle which made people feel special and feel like they were a part of the brand.
In 2016, a new variation of the campaign was introduced in the US. They printed popular songs, lyrics, and phrases on the bottle, which was quite successful and increased sales, and the level of interaction on social media.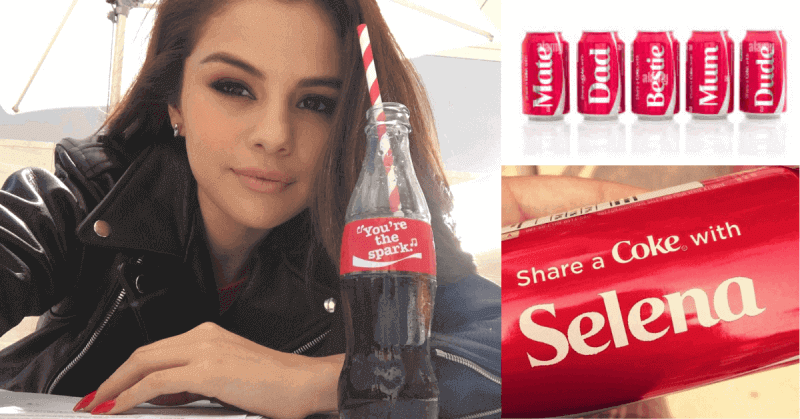 4. McDonald's Active Feedback Collection
Among the challenges that McDonald's faced, this was one of the biggest ones. In 2016, McDonald's sales decreased and the company decided to use customers' feedback to deliver a superior customer experience. After a deeper investigation, they found that customers had problems with the quality of food and waiting time. They tried to keep up with changing customers' preferences, as people are increasingly looking for healthier options.
So McDonald's changed its menu, chose higher-quality ingredients for its food production, added healthier options like Egg McMuffin, used digital menu boards to improve waiting time, and removed high-calorie items in an effort to appeal to a wider range of customers.
5. Zalando's Strategy to Gain More Trust
Zalando is one of those companies that deliver an exceptional customer experience by offering a 100-day free return policy. The purpose of the company is to build customer confidence and trust. So they can be to be confident in their purchase and be able to easily return the product, even for expiring items such as cosmetics if it does not fit their needs. This policy also encourages customers to buy more products since they know they can always return them if they do not like them. And this is how this company increased orders per customer, grew a high level of customer satisfaction, and became one of the good customer experience examples.
Conclusion
In simple words, if you read all these great customer experience examples carefully, you will realize that all of them focus on their customers. Also, using your competitors' strategies can help you learn what works and what doesn't. That enables you to adapt your own strategy and stay ahead of the competition. Meanwhile, WatchThemLive can help you focus on customer experience in more detail. Sign up before it's too late!