Reaching an acceptable conversion rate is the ultimate goal of every e-commerce business. It seems easy at first. "Why bother with doing a CRO audit? What in the world does it even mean? You put pictures of your stocked goods online, and since there are millions of people surfing the internet, they will buy them, right?" WRONG!
You're not the only one doing what you do on the internet. The contest is tight. So what should you do? Well, conversion rate optimization (CRO) is what you need. As the first step, you need to do a CRO audit to find what needs to change, and that's what this post is about.
Note: Session recordings and heatmaps are the tools you're going to need during this process, and WatchThemLive is the best behavior analytics tool that features both of them and more. SIGN UP right now to get your free package.
Before anything, do yourself a favor and skim through our conversion rate optimization guide to get a general idea about CRO, its importance, its key elements, and a lot more.
Ok, now I'm gonna assume a few minutes have passed and you have read the post I mentioned above. Now you're ready to dive into conducting a CRO audit. So let's begin!
What Is a CRO Audit?
A CRO website audit is a data-driven and research-based examination of your site's current status. In the process of a CRO audit, you would look for flaws and items that generate problems of any size on your website. This is done to identify the obstacles that prevent visitors from converting.
The most important result of running a CRO audit is that you won't be optimizing your site based on estimations. Instead, every decision will be based on reliable investigation results.
Steps to an Effective CRO Audit
CRO audit is a process that should be broken into stages and done in steps to result in desired changes. Use these items as a CRO audit checklist to make sure you're doing everything right from the start.
1. Specify the Problems (and Write Them Down)
This assists you in determining the actual problem and where your CRO audit should be directed. The problem should not be general. Be specific.
For example, instead of writing "The conversion rate is low," write things like "only 3 out of every 100 shoppers complete their transaction and the rest of them abandon their carts," or "the Click-through rate for this call-to-action button is only 0.4%."
By pinpointing what is troubling you, you can find the flaw that causes it way more easily.
2. Understand Your Target Audience Based on Data
Data is what will make your decisions reliable. It shows you how to operate your CRO strategy in the most effective way possible. The CRO tools you employ to track your users are the most apparent place to start researching. Almost everything your visitors do on your website has a reason, and that's where you'll discover it.
Google Analytics is where you would usually start when it comes to gathering data. But have in mind that it won't answer every question you might have.
I don't mean to bash GA, but all it gives you is sampled numbers. Don't get me wrong, numbers can indeed help you a lot, but do you know what can help you understand your users' behavior even more? Watching their every move on your website! Yes, that's what you can do with WatchTheLive's session recording feature. Watch this video to learn more.
That is not all WatchThemLive can do. Another one of WatchThemLive's most popular features is its heatmaps. Using WatchThemLive's heatmaps, you can figure out where your visitors click and pay attention to the most.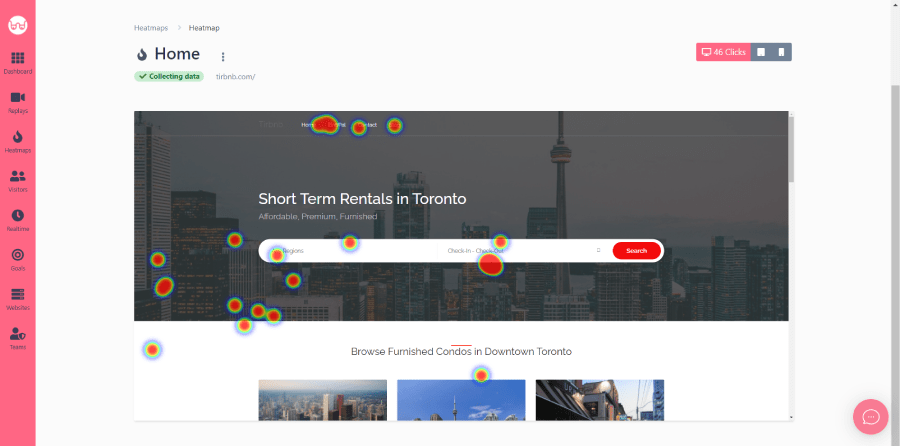 If you SIGN UP to WatchThemLive RIGHT NOW, you will have access to its features FOR FREE FOREVER!

3. Find the Reason Why Conversion Doesn't Happen
With the data you have gathered, you can start to see what might be the reason your visitors' don't convert. You'll definitely notice a pattern if you've done your research properly and carefully examined the data.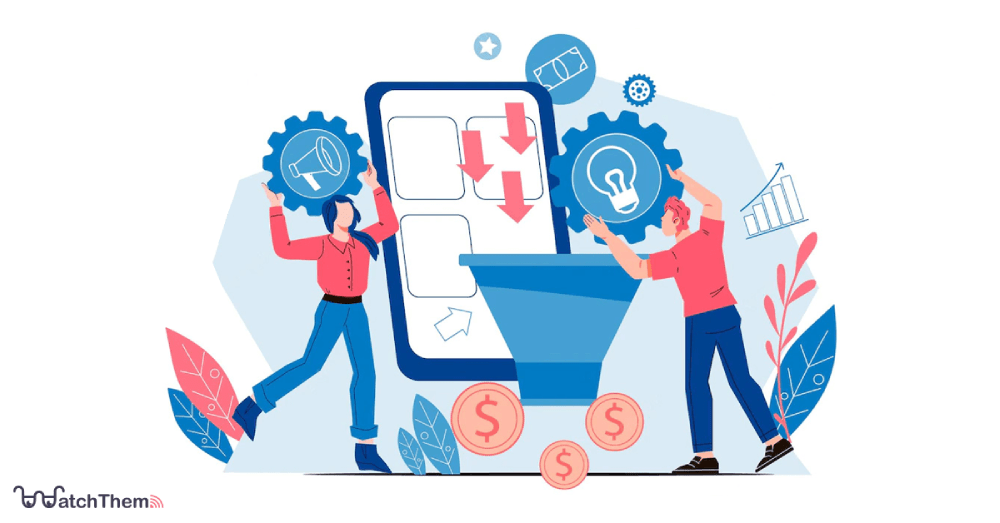 Look for a possible cause for every problem you confront. Low conversion rates are caused mainly by one of these three factors:
Flaws in your user experience
Your page failing to meet your visitors' expectations
Technical issues (e.g., errors, problems with loading, etc.)
4. Decide What Has to Change
Low conversions might be due to a variety of things. It's not always easy to figure out what's wrong. However, your estimation will be established based on evidence rather than mere assumptions following a thorough investigation. The final step in your conversion optimization audit is to figure out what has to be changed. There are two approaches to this:
You can change the items on the page one by one. This is done when your page already has a reasonable conversion rate, and you only want to improve it.
Or, you might want to change the whole design. This option is for when you're absolutely dissatisfied with the performance of your website and want to create a new page based on the information you obtained.
Conclusion
After reading this article, you must now be familiar with the concept of CRO audit and the process through which it's done.
This process includes specifying the problem, using data to understand your visitors, finding the reason behind their inaction, and finally deciding what to change.
Now you're ready to take the next step and develop a successful CRO program.

WatchThemLive makes it easy to track and understand exactly what your users do on your website. With its powerful features and easy setup, WatchThemLive provides you with real-time visualizations of your users' behavior as they interact with your website. Now you have the opportunity to use WatchThemLive FOR FREE! Sign up now!