It is a well-known fact that content is a driving power for any business. Business owners hire professional website developers to create a website. The next step is to hire content creators and marketers. The role of the content creators and marketers is to create an actionable content marketing strategy.
Content marketing strategys aim to build brand awareness and introduce its products or services. So, if the content doesn't promote the brand's services or products, it's considered useless. It means that the writers had created content in vain and the marketers are moving in the wrong direction that ultimately leads to a dead end.
Alternatively, if your content marketing strategy is focused on creating product-led content, then your business will succeed.
In this guide, you will get detailed information on product-led content.
Let's start!
The Essence of Product-Led Content
Product-led content helps your target audience find the solution to solve their problems using your product or service. But it is not a direct sales pitch. The main idea behind it is to firstly raise the problem and, then suggest your product as the solution.
For example, here is a blog post that suggests infographic maker tools.

As you can see, this post from Visme introduces 12 tools the target audience can choose from. It doesn't cover Visme's product solely. It gives people the right to choose.
The product has been inserted to the post naturally.
Another tool you can use to create product-led content, is a behavioal analytics tool. WatchThemLive is a behavioral analytics tool that gives you valuable insights about your potential customers. With its session replay software you can watch users' sessions and see where they're facing a problem, so you can create your content according to that or create a tutorial for your product that users are specifically looking for. Session replays are also perfect for your other marketing activities. Watch this video to see for yourself:
Sign up here and snag your FREE plan now!
You Might Wonder What Is NOT a Product-led Content?
Don't confuse promotional content with product-led content. Content for social media, email marketing, landing pages, and product-related announcements follow a single purpose – product promotion. It has nothing in common with product-led content.
So, what is the importance of product-led content?
There are two reasons for this:
Enrich your customer list
There are cases when your potential customers don't realize their own problems. Besides, people don't have any clue about how your product can help them out.
If you analyze the market, you can stumble upon some companies that make one mistake. Their content strategy covers niche-related topics but doesn't mention the product the company offers.
Eventually, people can't figure out how the product can help solve their problem. Therefore, your potential customers don't see the connection between their problem and your product.
Likely, when you create product-led content that ranks well across search engines, your potential customers can explore how to solve their issues with your products by themselves. As a result, they can decide whether they want to buy your product or not.
Help retain existing customers
Customers can buy your product but they might not use it to the fullest. Alternatively, this problem could be solved by creating product-led content more often that educates your customers, and help them use your product more actively.
Four Steps to Create Product-Led Content
How to create product-led content?
Here are four steps that you should follow:
1. Make Sure You Know Your Product Perfectly
You can't create product-led content without knowing your product well. Besides, your entire marketing team should know the product from A to Z.
For example, a marketing team of Shopify has created a series of case studies on how they used their own eCommerce marketing platform to sell products.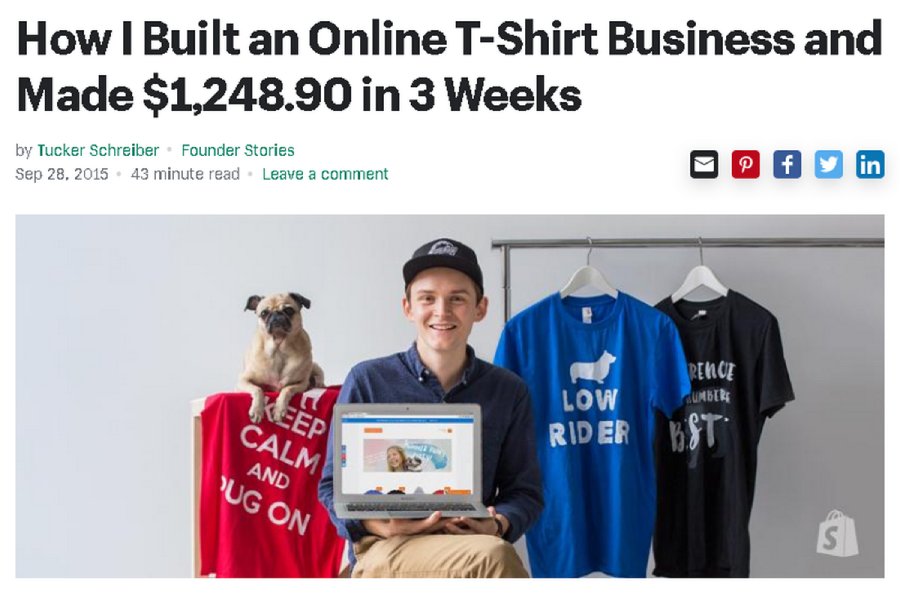 If you take a look at how the marketing team behind Visme works, you will see tons of educational material they create for potential customers and future marketing team members.
Visme's marketing team also offers to take a course to become a certified presentation guru.

Other than that, there are plenty of video tutorials that help any customer understand how to use Visme's toolkit.

2. The Product-led Content that Aligns with Search Intent
The content you create can't attract readers on its own. It starts working when you promote it massively. That's why SEO is the channel you should focus on.
SEO helps your content rank high on Google and drive tons of traffic constantly.
However, to get traffic, you will have to cover topics people try to find on the web.
How to find these topics with search intent?
You can use a tool called Keywords Explorer from Ahrefs. Type your business-related keyword and go to the "Matching terms" report:

Practice shows that people tend to use question-based search requests. Hence, your goal is to explore such topic opportunities. To do this – click the "Questions" tab:
The report suggests almost 70K topic ideas you can review. Pay attention to each topic's potential traffic. This information is available in the TP column.
Afterwards, collect the list of the topics that look promising.
3. Prioritize content topics using their business potential
To create product-led content, you should target topics where your product acts as a problem-solver. Nevertheless, your content shouldn't look like you're trying to sell the product. Your goal is to offer the best product that can solve your customers' issues.
That's why it is critically important to cover a topic with business potential.
How to figure out the business potential of the topics?
Use the following business potential score model:
"3" – Your product is the only solution to the problem.
"2" – Your product helps solve the problem but it isn't necessary to use.
"1" – Your product can be mentioned as one of the tools that could help solve the problem.
"0" – Your product isn't the option to solve the problem at all.
Use this business potential score model and filter down the topics for your content accordingly.
4. Work on Creating Product-led Content
You have already prepared the list of the topics. It is time to start creating product-led content.
Are there any specific requirements for writing product-led content?
Sure, here are some of them to keep in mind:
Mention your product within the body of the post.
Use visuals (GIFs, videos, screenshots, product demo videos) to show readers how to solve the problem with the help of your product.
Don't oversell.
Make sure your content is optimized for SEO.
Promote across social channels, niche-related communities, and build backlinks.
Creating product-led content isn't difficult if you take into account suggested pieces of advice.
Conclusion
Right before you put your content marketing strategy into action, remember that it isn't just for branding. Content marketing is one more channel for customer acquisition.
Product-led content is an integral part of this process. It allows you to raise the problem and give a solution, and present your product as one of the best things that can help your customers.