To thrive in the mobile app development world, creating a great mobile app is not the end of the story. Mobile accounts for 70% of screen time (ComScore) and 92% of time spent on mobile applications (TechCrunch). So, you should optimize the app to keep users interested at all times.
For this purpose, companies measure the number of users who have downloaded or installed their app. Mobile app install tracking helps them understand the impact of various marketing activities such as ads on those downloads.
As there are many app stores, it's challenging to track installations, and they don't always share installation data. Most businesses need a monitoring partner to keep track of their activities.
what is mobile app install tracking?
Mobile app install tracking happens when businesses try to calculate how many users downloaded or installed their app. Mobile app install tracking is not an easy task to do since many app stores won't share their data, so you need to find a tracking partner.
Why Mobile App Install Tracking Matters?
It's no surprise that app analytics are important to mobile app developers. Because they cannot provide customers with an ideal experience if they don't have data on user behavior and performance. So, their app optimization and promotion would be a failure!
Also, development teams may track their progress by looking at the overall number of app installations. More installs indicate that they're gaining more users, which indicates that their marketing and growth methods are working. Similar to website traffic, install counts should be analyzed in conjunction with other data. The fact that thousands of people have downloaded an app does not indicate it is a success.
If the majority of users uninstall the app after one day, the developer cannot make revenue from subscriptions or advertisements. The developer can even lose money if they have invested any in attracting users. Only focusing on app installations leads businesses to believe that their app is more successful than it is. Analyze mobile app installation and engagement metrics together for the best and most accurate results.
However, if you use mobile app install tracking appropriately it can be a valuable indication of growth. There are no users without installations. Companies should understand whether their install rate is increasing or decreasing. Also, they should know what drives those installs. So, they can make adjustments to their product or service, marketing strategy, and customer support to ensure success.
How Does Mobile App Install Tracking Work?
Users leave a trail of data when they install apps. It includes where they obtained the app, how they got there, and their demographics. However, collecting such data is difficult because:
1- Disintegrated Mobile App Market
There are four major mobile app store providers, each with its share of the market and set of regulations:
2- Complex User Journeys
In their path to installing an app, users follow a complex route. They frequently engage in activities that app providers are unable to track. For example, discussing the app in person and interacting with it across several devices.
3- Challenging Data Access
There are standardized techniques for monitoring people on the internet, no matter what their browsers are. App install tracking differs from website visitor tracking in that each app store has its own set of rules. Different app stores decide how they monitor users and what data they disclose.
Considering these challenges, you need to include a little piece of code (SDK) in your app for tracking. SDK's primary role is to communicate with a server and transfer data from the app to a server. It is then used to attribute downloads and installs to links users clicked in a marketing channel.
After you've set up everything to track a mobile phone app, you can go one step further. You can measure registrations, in-app purchases, and other mobile app events. Great mobile app tracking solutions offer a stream of real-time data and analytics from your app. These data are in the form of easy-to-understand reports, making monitoring simpler and more effective.
What Is the Best Free Mobile Tracking App?
A mobile app developer's best friend is an install tracking tool that helps analyze the performance of your mobile app. It provides you with a better knowledge of how your users behave. Let's check out the best free mobile app install tracking apps:
1- Google's Developer Console
You may track your app's performance and measure installations and uninstalls across Android exclusively using the Google platform for developers.
First, log in to the Google Play Developer Console. Then, pick all apps and then the chosen app. The number of installs and uninstalls for the previous week, month, or year may be found on the dashboard. If you select "View Details", you can get a closer look at the situation according to the device or by the user.
Also, you can check the improvements in the retention rate after you published a better version. There are several ways to view a report: Android version, device, country, language, tablet, carrier, app version. Moreover, you can download the report for further analysis.
The Google Play Developer Console has a free trial.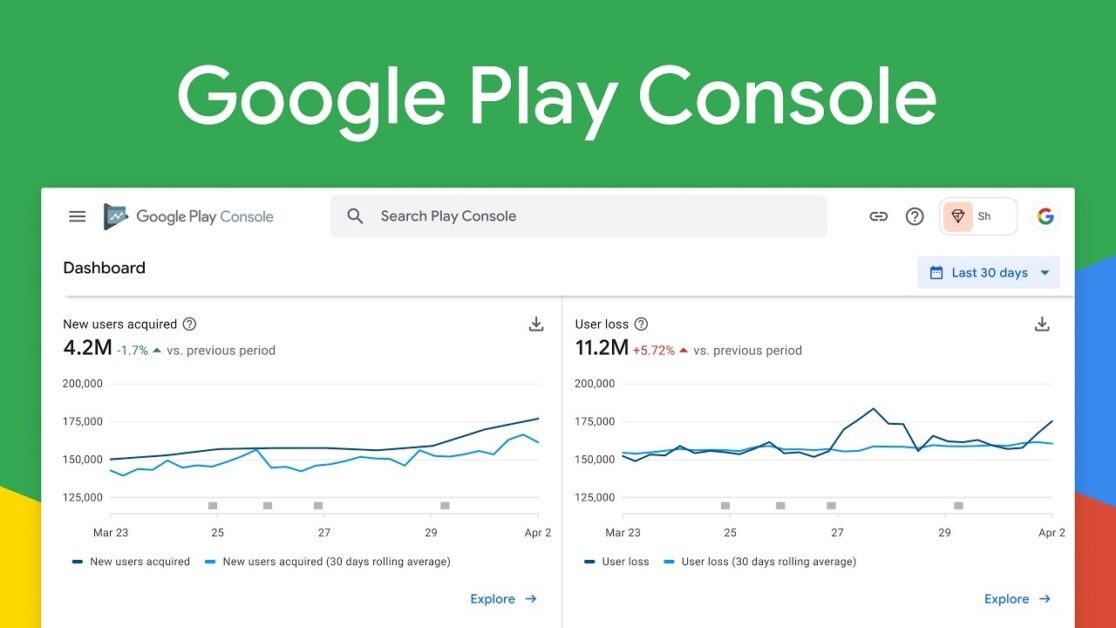 2- MoEngage
This is another simple software that may assist you with app uninstall tracking and strategies for regaining your users. You can track a variety of information about your app's previous users who deleted your app. Including gender, age, location, number of sessions, and lifetime value (LTV).
MoEngage helps you specify a range for your criteria for a more customized report. Also, you can find out what caused people to uninstall your app. It's easy to track your uninstalls by looking at the app uninstall data over time.
Of course, once you've figured out what's wrong with your app and updated it, you may notify users. For less than 10K users per month, MoEngage provides these insights for free, with a one-month free trial.
3- CleverTap
This is a fantastic tool for user-level uninstall monitoring for apps on Android and iOS platforms. CleverTap helps you concentrate on user retention. Also, you can compare installs and uninstalls to get a better understanding of the cause and impact of users' activities. For those interested in tracking app installations or uninstall rates, they provide premium versions of their service and a demo.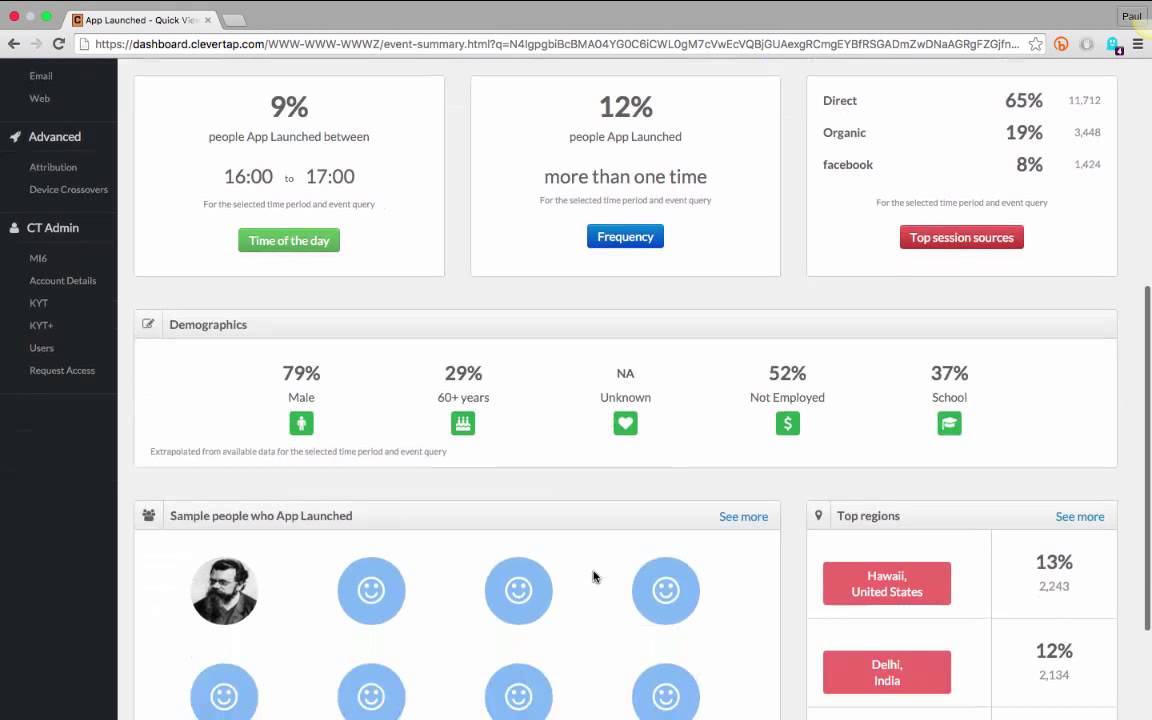 Conclusion
In this article, we discussed the reasons why mobile app install tracking is important. Moreover, we investigated how it is possible to track installs and uninstalls and looked into some of its challenges. Then, we introduced some of the greatest mobile apps install tracking tools that are free or low-cost.