We are living in an era where data and information play a big role in upcoming events. It is safe to say that whoever has access to data controls the area of that data. Therefore, in e-commerce and any other business it is vital to lookup website traffic. That's because it gives them the data and insight they need for their decisions. 
If we lookup website traffic and analyze the data we gather, it gives us the edge we need to beat our competitors. We also are able to use this data for making decisions according to our customers' behavior. Consequently, it will make them happier and raise our conversion rate alongside our sales. And, this is the ultimate goal for every business out there. 
So, without further talk, let's dive into the benefits of looking up website traffic and free tools for it.
Related articles: Complete Marketing Strategies Discussion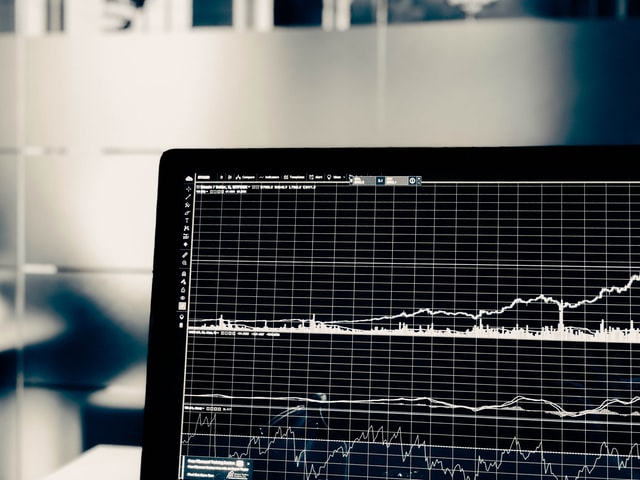 Why Is It Essential to Lookup Website Traffic?
Looking up website traffic is not only about the number of visitors. Maybe it was like that in the 1990s but now it's more complicated than that. It should answer many more questions such as how much time they spent on our website, where the leaving point for the customers is, and so on. Here we will name and discuss the most important reasons to look up your website alongside your competitors' websites traffic.
1. Observing Changes in Trends and Cultural Signals
Many businesses have vast amounts of data that are unused. Therefore, Monitoring web traffic, impressions, and page view statistics for trends or cultural cues will aid them in the development of future-proofing initiatives. Tracking traffic across all channels and using the information for a variety of purposes, such as conversion and user experience improvement, targeted promotions, and product development will be so much beneficial. 
2. Monitoring Traffic Channels
Take a look at the sources of your traffic. It can help you decide which regions and sectors to target, and even which languages to translate your material into. 
It will notify you if you need to improve your optimization efforts for sources that aren't bringing the traffic. In addition, it will provide you insight into even the channels that are hidden to you and have big potential.
3. Knowing Your Customers' Journey 
Each customer have their own journey map. The paths visitors take around your website reveal important information about where they are in the buying process. It gets considerably easier if you can link Web traffic data to user stories.
For example, if the same visitor has viewed a product every business day for three weeks and suddenly stops doing so without making a purchase, you've probably missed out on a sale.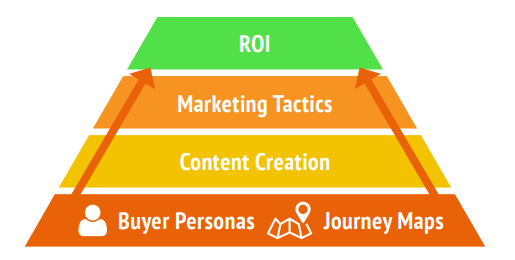 4. Customers' Interests and Desires 
Looking up website traffic provides us with so much data. When we look at that data from numerous angles, it becomes more informative. In addition, You can learn who is most interested in what by slicing and dicing the data. It matters because the more you know your target market, the more likely you are to stay relevant and successful. 
5. Improving Decision Makings With Lookup Website Traffic
While narrowing down masses of data might be a boring task, making decisions without any data is considerably worse. Without data, it's impossible to identify which feature should be worked on next or where users are leaving your website. This is the foundation for many other spending decisions, including marketing effectiveness, user interface/user experience, product roadmap, and so on. 
Best Tools to Lookup Website Traffic for Free
Now is time for checking out some tools to lookup website traffic. There are multiple of them in the market and to use most of them you need to pay money. Also, each one of them has its own strengths and weaknesses. We tried here to provide you the best free tools that can match them and in some cases perform even better. 
If you are looking for a completely free tool that provides you everything you need for monitoring your website, WatchThemLive is your go-to choice. Here we will discuss its features in a more detailed way:
Session Replay:

You will have access to the recordings of users' sessions using this product. Also, You'll be able to see all of the on-screen actions that each user has taken on your website. These session replay videos can assist you to figure out what's working and what's not on your website. This essential feature allows you to monitor exactly how users interact with your website and what attracts their attention.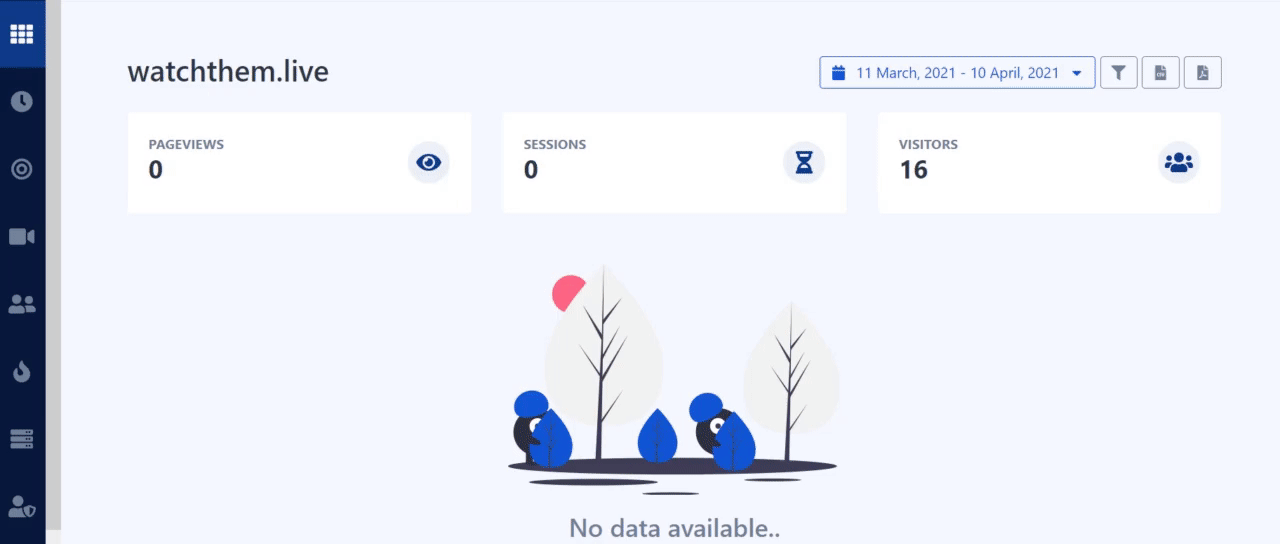 HeatMaps:

This application displays your website metrics in a visual format. This simple type of data visualization is the greatest approach to figure out which parts of your website are most interesting for visitors. This can help you with your decision-making too.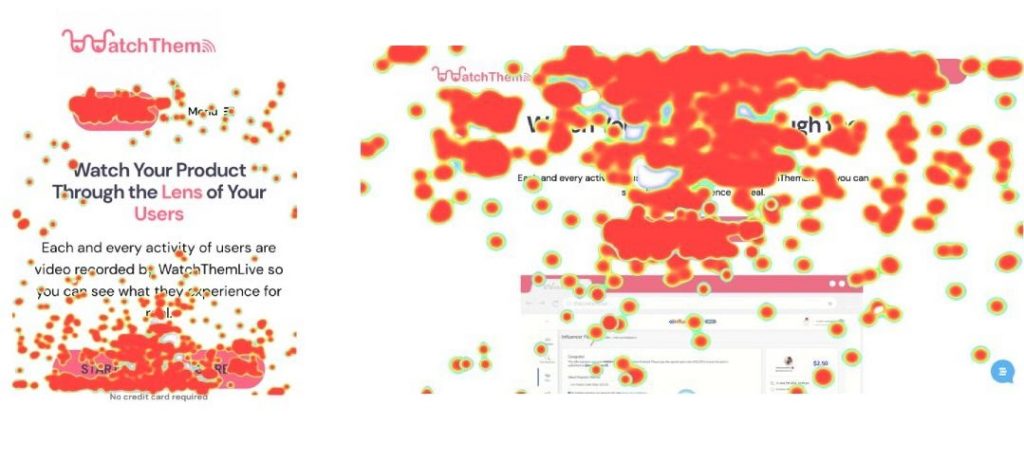 Analytics:

Pageviews, user sessions, referrers, and user segmentation (countries, devices, languages, etc.) are some of the key analytics provided by this service. This data helps you to have a complete and in-depth picture of your target audience and website visitors.
If you are interested in our product, you can start from here.

2. Lookup Website Traffic With Semrush
You may use Semrush to look at the performance of any website. It lets you keep track of visits, visits per page, visit duration, and traffic rank for a domain.
You can also see the percentage of traffic that comes from mobile devices versus desktop computers, as well as user interaction. Keep an eye on current events and look for up-and-comers and top companies. Also, monitor growth and understand what a user wants to see on the website by analyzing the audiences of potential partners or competitors.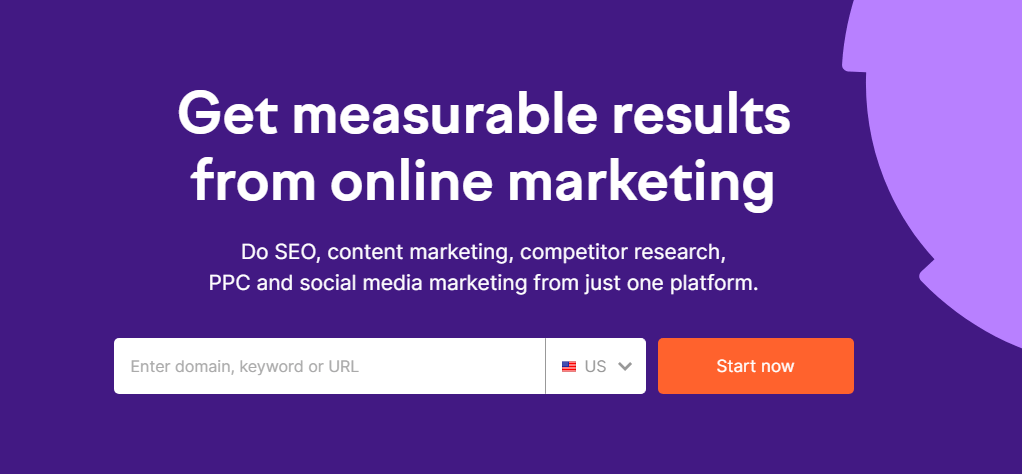 3. Worth of Web
Worth Of Web's website will allow you to calculate everything you need to measure how much your website is worth. It can track your traffic and links that are directed towards your website. Also, it's able to predict your visits for a specific amount of time. But you need to be careful with their prediction tools. It's not always %100 correct.
End Thoughts
As we mentioned before, we should know exactly what our websites' weaknesses and strengths are to be able to compete with our rivals. It's a fight for data. Anyone who can obtain the most detailed information can win the battle easily. So, make sure you have a plan about it. It can be game-changing for your business.