To outsource or to stay fully in-house in terms of getting help from lead generation companies? That's the most common question that new companies and startups ask themselves. What are the best lead generation companies to work with? What are the risks and benefits of this cooperation? What's the cost of it? These all are very important questions at the beginning of work so we try to cover them in this article.
But first, let us see how exactly a lead generation company can help you.
More on Guides for Growing Your Business
How Do Lead Generation Companies Operate?
The lead generation process is time-consuming work and in fact, it requires lots of manpower and specialists too. So here is where lead generation companies enter. They provide your companies with the necessary leads you want to attract new clients. At the same time, you can free up your time to spend on other essential tasks, such as product development or quality assurance.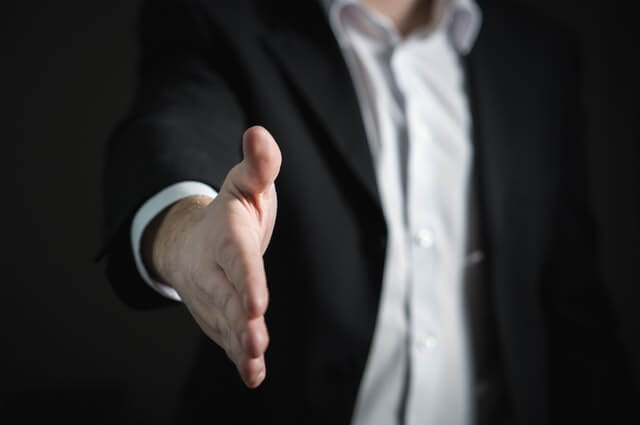 The lead generation company, firstly, develops a website or makes a partnership with a third-party company to do the website and advertising methods to make a name for your company and redirect the audiences to your page and hopefully making them your future loyal customers.
They also can use a variety of tactics to collect more leads, such as:
Online advertising

Social media marketing

Boosting traffic to your website for landing your own leads
What Are The Advantages of Hiring a Lead Generation Company?
Some companies can handle the lead generation themselves but as we said before it takes lots of time and effort to do it in the right way. So here we mention some of the benefits of hiring these thor-party companies to be considered in your decision-making.
Here are the benefits of working with a lead generation company:
1. No more cold calling
the process of cold calling takes too much time and returns very little profit. So we can leave it to other companies and focus on the interested customers that they provide for us
2. Access expert assistant
being able to use the power of experts is very important in these days market and surviving in it
3. Redirect your focus
no more need for you to going after customers, instead you can focus on more important parts like quality or existing customers
4. Handling leads effectively
lead generation companies can serve you with plans for handling each of your leads and making them satisfied
But, are there any disadvantages in giving our work to other companies? In any outsourcing process, it may cause problems such as differences in visions, human errors, faith, and so on. But with the right choice, the advantages of outsourcing will dominate the cons.
So here we will mention the top 7 lead generation companies and some of their top projects.
Top 7 Lead Generation Companies
Many companies try to convince you that they are the best and have the biggest database among others, so we tried and gathered some of the best ones for you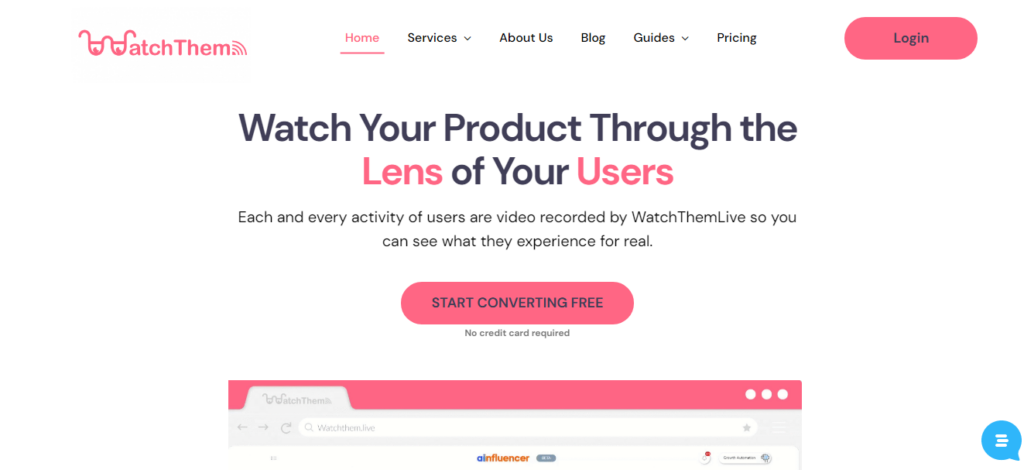 1. WatchThemLive
WatchThemLive is best known for its practical tools for website visitor tracking. Our service offers a user behavior tracking tool that provides you with useful information about your website's visitors. It has insightful analytics (visitors, page views, sessions, referrers, user segmentation) and real-time data.
In addition to these services, WatchThemLive cooperates with other businesses and companies to make the process of lead generation easier for them and help them grow faster.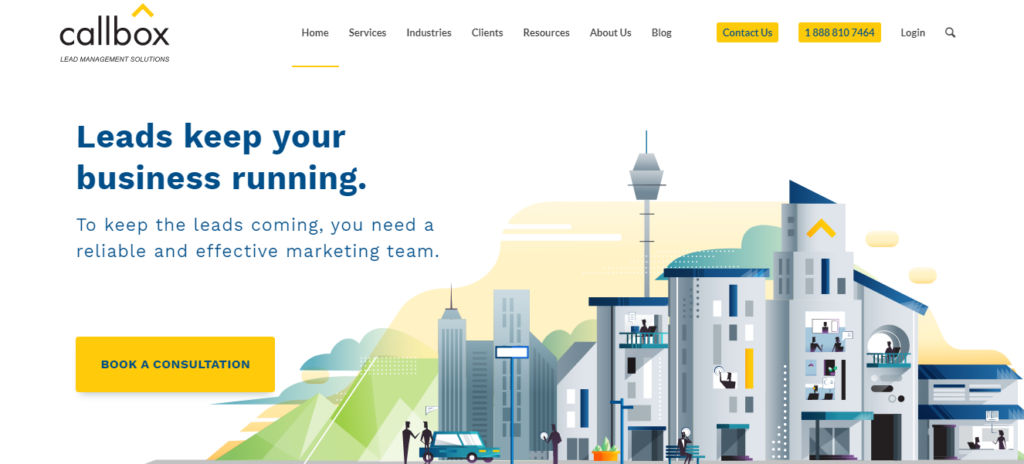 2. CALLBOX
Callbox is a B2B lead generation company that works with small and medium enterprises (SMEs) and business clients in the US, Malaysia, Canada, and other English-speaking countries.
This lead generation company uses a multi-channel approach by using email, voice, webpage, mobile, and chat services to reach the customers.
The services that they provide include as
Event marketing

Customer acquisition

Appointment setting

Data verification

Lead qualification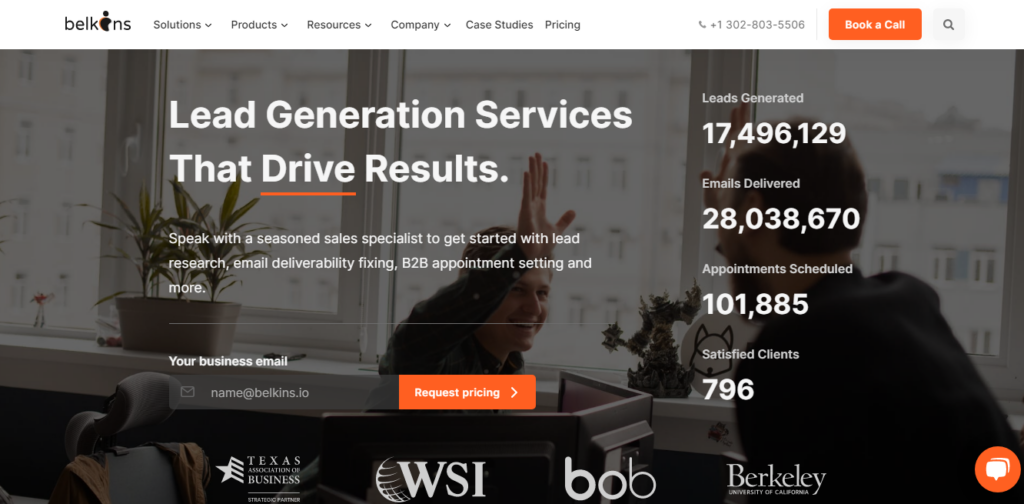 3. BELKINS
Belkins is best known for its appointment-setting services. After Belkins reps learn about a client's business and campaign model, draw up customer profiles and launch tailored outreach, they put each call or face-to-face meeting they generate on clients' calendars and prep reps with any must-know details.
They recently have unveiled their LinkedIn email extractor that can handle the emails itself and has no limitation of clicking anymore. This is usually a feature that is only found in LinkedIn bots.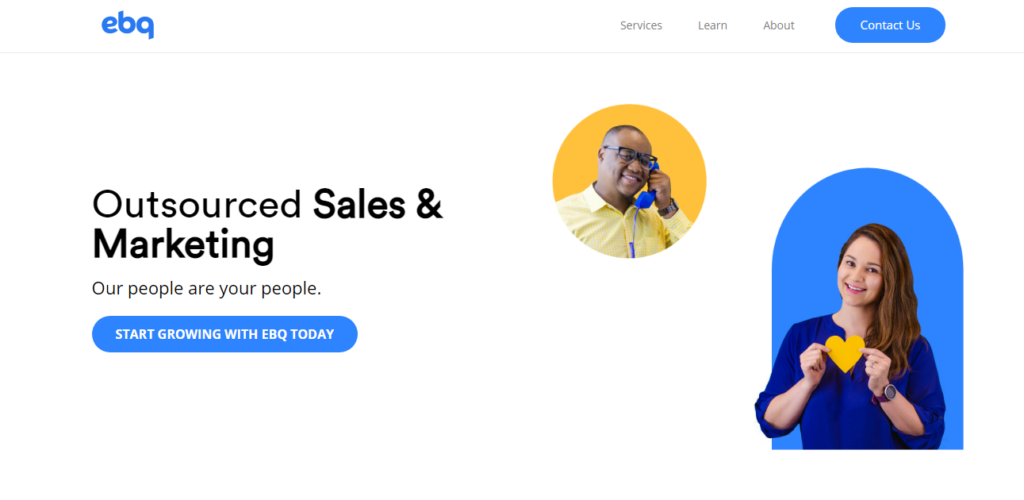 4. EBQuickstart
EBQuickstart is a lead generation company that provides its services for hardware, software, and cloud technology organizations. EBQ also supplies customer data, offers marketing assistance, sets appointments, provides a quota-driven sales team, educates customers about your products, and provides support to both clients and customers.
Some of their services:
Date verification

Miss data filling

Database cleaning

Email marketing

Market research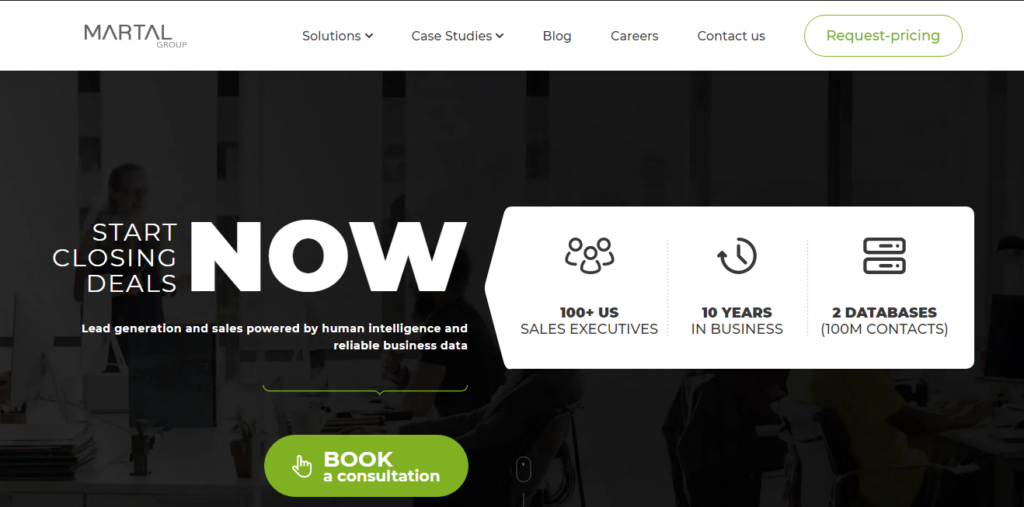 5. Martal Group
Martal Group points to its entirely North America-based staff as proof of at-attention availability. The firm — which touts a 50-million-contact database — specializes in software, IoT, and other tech vendors. It focuses heavily on intent data, a metric that identifies prospects that are likely close to making a purchase, based on digital behavior and other factors.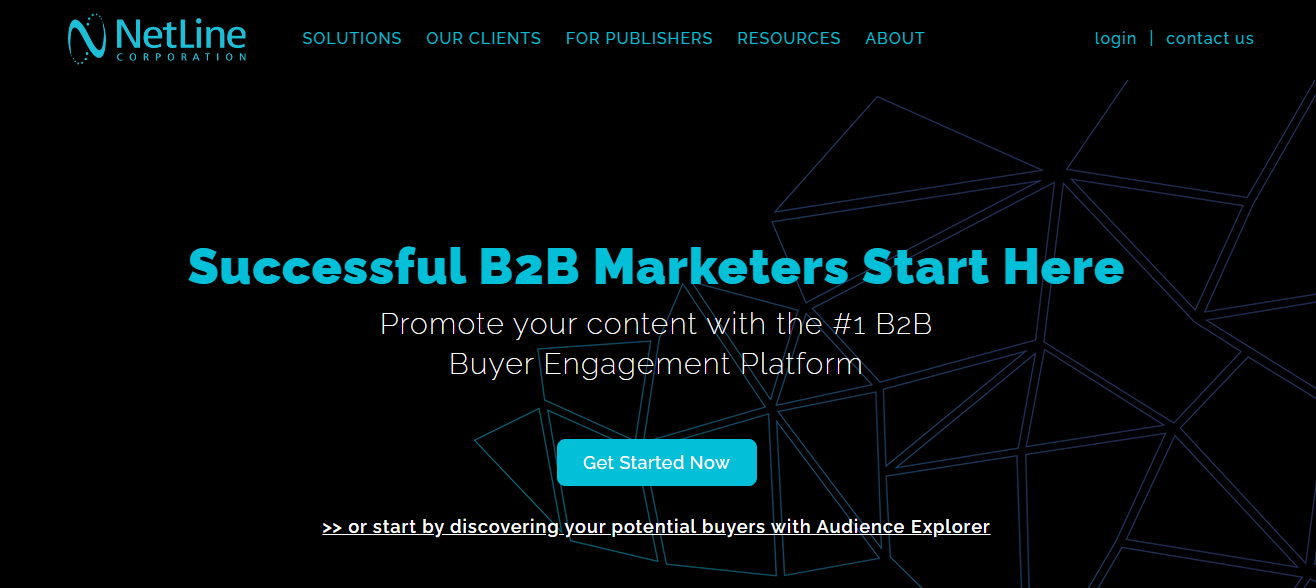 6. Netline
Netline Corporation provides the largest B2B-specific content syndication lead generation network. This lead generation company offers self-service, full-service, and advanced lead generation programs, depending on your needs.
Netline's services:
Strategy consulting

Advanced campaign analysis and optimization

Account-based marketing campaign

Dedicated account management

Performance-based content syndication lead generation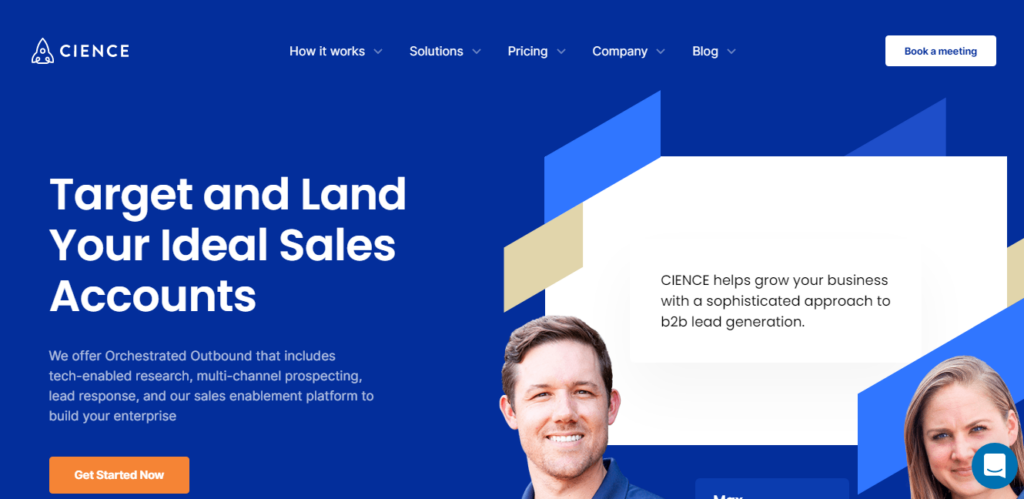 7. CIENCE Technologies
CIENCE helps companies grow through multi-channel prospecting. They start with highly accurate research (95% or above), then provide lead generation and outbound sales processes to produce qualified appointments with their client's ideal customers.
The main services they provide are
CRM migration

Inbound and outbound sales development help

Sales research outsourcing
Cience is a top partner of Hubspot Sales Solutions, and other world's largest enterprises, such as Google, Uber, Microsoft, Tuxedo Air, Yamaha, US Bank, and so on.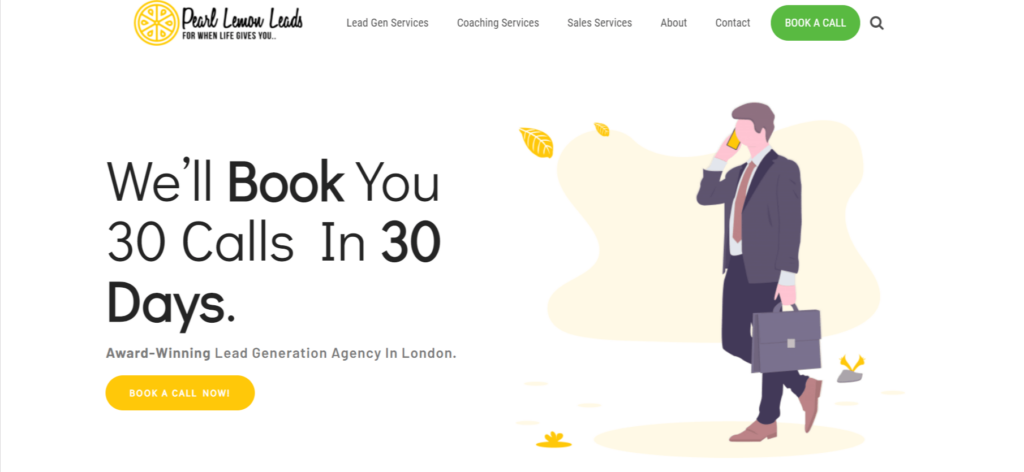 Pearl Lemon Leads's official webpage
8. Pearl Lemon Leads
Pearl Lemon Leads
is London's premier lead generation agency that serves global clientele.
This lead generation company provides both coaching and B2B lead generation services. Pearl Lemon Leads takes an omnichannel approach; meaning they run campaigns on Linkedin, through cold email, and cold calling.
The full scope of their services include:
-Linkedin Lead Generation
-Cold Email
-Cold Calling
-Appointment Setting
-Omnichannel Lead Generation
-Sales Training
-Email Marketing Consulting
-Podcast Outreach
How to Choose an Appropriate Lead Generation Company?
We named some of the best lead generation companies that you can choose between them. But how do we choose one and what are the factors that must be considered in picking one?
In this last part, we will name some of the factors that are important in our choice
Company's experience

The ways that they get leads

Good reporting schedule

Look for quality, not always quantity

Customer's reviews
Conclusion
Giving the job to a third-party company always has its difficulties and can make things worse instead of helping. But with some knowledge about options and the cons and pros of each one, we can make this process easy and helpful.
There are dozens of lead generation companies out there, we hope this tutorial helps you pick the best for your company and goals.