Retailers are constantly looking for new ways to differentiate themselves from their competitors. They also look for ways to increase consumer loyalty and keep customers pleased with their conversion rate optimization efforts. eCommerce personalization is one of the main factors to successfully gaining all of those things.
Brands may use eCommerce personalization to expand their capabilities and enhance revenue. But unfortunately, failing to implement such a strategy can result in a brand's downfall.
We'll look into the world of eCommerce personalization, highlight why it's vital, the advantages of such a strategy, and how to implement it in your business. So stay with us until the end.
Want to personalize your eCommerce through WatchThemLive services in no time? Sign up now before it's too late.

What Is eCommerce Personalization?
eCommerce personalization is the process of displaying dynamic information depending on consumer data such as demographics, psychographics, browsing history, prior purchases, and device usage.
The correct eCommerce personalization approach allows you to define your customers' behavior as precisely as possible during their journey.
In other words, you may boost your conversion rate and strengthen client loyalty by presenting specific content to your customers.
Personalization is critical in eCommerce because it allows you to precisely target prospects and consumers.
Related Article: The Best and Most Effective ECommerce Optimization Tips
Why Is eCommerce Personalization Important?
Personalization guarantees that your consumers are provided with offers that are relevant to them. Customers have repeatedly said that personalization is essential to them, with Epsilon data indicating that when brands give tailored experiences, 80 percent of customers are more inclined to purchase. It's also worth noting that customers are more willing to choose a competitor that suits them better if brands fail to deliver individualized experiences.
Benefits of eCommerce Personalization
In eCommerce, personalization can influence buyers from choosing you or the competition. Here are the reasons why companies should employ personalization when selling things online:
1. Better Sales Conversions
Customers want to be treated as individuals when they visit an online shop. Personalization in eCommerce can boost conversion rates by providing customers with exactly what they want.
When a consumer is close to checkout, marketers can use product recommendations to highlight products that specific segments of customers are more likely to purchase. This will raise conversion rates for items that are generally not that popular among customers.
2. Improved Brand Engagement
You can enhance engagement and customer relations if you know your customers better. You can figure out what things they're more likely to buy. Personalization draws buyers to interact with your company because you showcase the things they want to see in the way they want.
3. Competitive Advantage
If your competitors aren't adopting eCommerce personalization, you'll certainly have an advantage. Personalization allows your company to stand out from the competition and gain a loyal following of customers. As a result, they are more likely to stick with you and even become brand advocates if you provide a more personalized experience that they can't get anywhere else.
eCommerce Personalization Elements
With the current technological progress, marketers can offer individualized content throughout the customer journey. Here are a few ways to customize an eCommerce website:
1. Targeted Content
Customers will want to return to a website that considers their region, language, etc., to provide targeted content. For example, banner content, blog pieces, and product descriptions fall under this category.
2. Recommended Products
If a customer purchases a product from an online camera store, the website can provide personalized recommendations relevant to the product purchased. For example, lights, lenses, and photo editing software are all related products that can be sold simultaneously.
3. Discounts
Your personalization plan can give customers discounts on things they've already bought. Additionally, you can prepare a product bundle, which is cheaper than what they would have paid if they purchased each item separately.
4. Word of Mouth
While people may love shopping from a particular brand, word of mouth and recommendations are two of the most important causes of client loyalty. You may show the popularity of your items among your customers' peers by employing user-generated content.
Choosing an eCommerce Personalization Platform
Multiple factors must be considered when choosing any tool for your eCommerce personalization program. For example, you must consider your budget, end goal, number of customers, and many more factors.
However, some platforms can guarantee a practical benefit for your company in any case.
WatchThemLive analytics is one of these platforms. Our user tracking tool specifically can be used for this matter. You can watch all of the movements and behavior of any customer throughout their journey. This will make it easier for you to know them better and fulfill their desires. If you need an excellent user behavior tracking tool to know your customers better, sign up for FREE right now.
eCommerce Personalization Examples
Now is the time to see some examples of personalization in eCommerce that have been done perfectly:
1. MOO
MOO's homepage automatically updates its banners to promote relevant deals and products based on a customer's previous purchases. This way, they show their customers how much they care about them.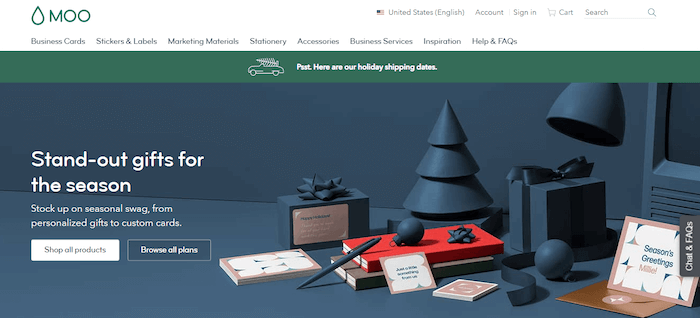 2. Alior Bank
Alior Bank can deliver the most relevant information to clients at each point of their buyer's journey by offering suitable content for specific customers. Moreover, they use statistical methods to determine the most popular pages and, as a result, customize content to increase sales.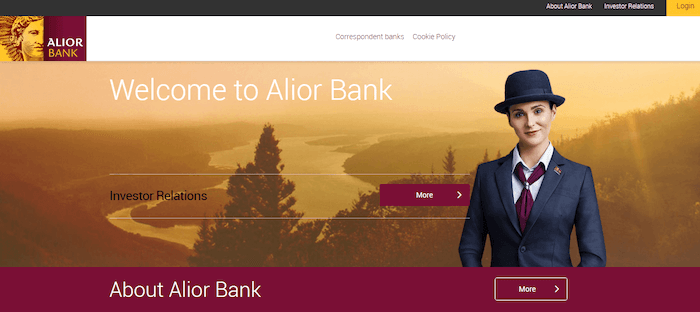 3. Torrid
Torrid's main goal is to "provide a comprehensive search engine that delivers clients refined and more specific results" to create appealing digital experiences for their customers.
They faced difficulty in returning relevant search results to each visitor because they sell such a diverse range of items (swimwear, shapewear, shirts, and so on), as well as licensed merchandise. This led them to use eCommerce personalization for their store and give their customers better search results.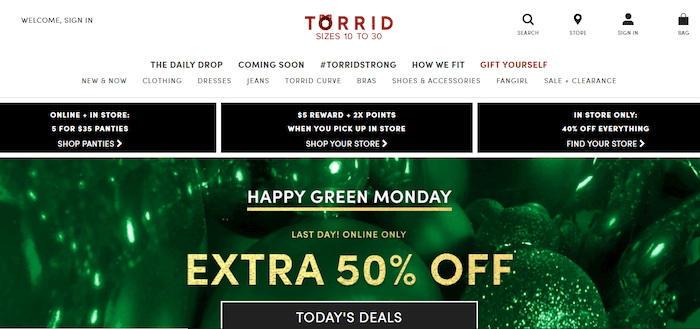 Conclusion
eCommerce personalization is super important for online stores and any business that wants to know their customers better. In this article, we gave you a definition of this concept and discussed its importance. Next, we provided you with elements you need to watch while implementing your own personalization program. Finally, we gave you some real-world examples to understand the effects of this strategy.