It's no news that eCommerce has had seamless growth in the last decade. It's evident that it hasn't reached its full potential yet, and it will keep on expanding even more in the years to come. Statistics show that business-to-consumer eCommerce has experienced 215% of worldwide growth from 2015 to 2021, and it's anticipated to grow 10% in 2022.
You might be planning to start an eCommerce website or have already started your online store, and you're probably worried that this market is saturated. The good news is: it's not, and it still has way more room to grow than you might think.
Although it's true that no matter when you start your online business you have the opportunity to succeed, you still should consider that there will be many competitors in your field of business. If you want to stay ahead of your competition, you must know the eCommerce best practices to help you reach your goals as a retailer. So if you want to be updated on eCommerce best practices, don't miss this article!
If you want great tools to improve your online store, make sure to SIGN UP to WatchThemLive for FREE.
What Makes a Successful eCommerce Website?
Before discussing the best practices for eCommerce websites, you need to understand the factors you should consider when evaluating your business' success. To identify the suitable eCommerce KPIs to improve your website design, you should first determine a set of goals.
Financial Goals
Making money is for sure the most basic goal of any type of business, so you will try to optimize your website in a way that produces more income. To cover a number of examples of financial goals, we can mention:
Increasing profits
Increasing revenue
Reducing costs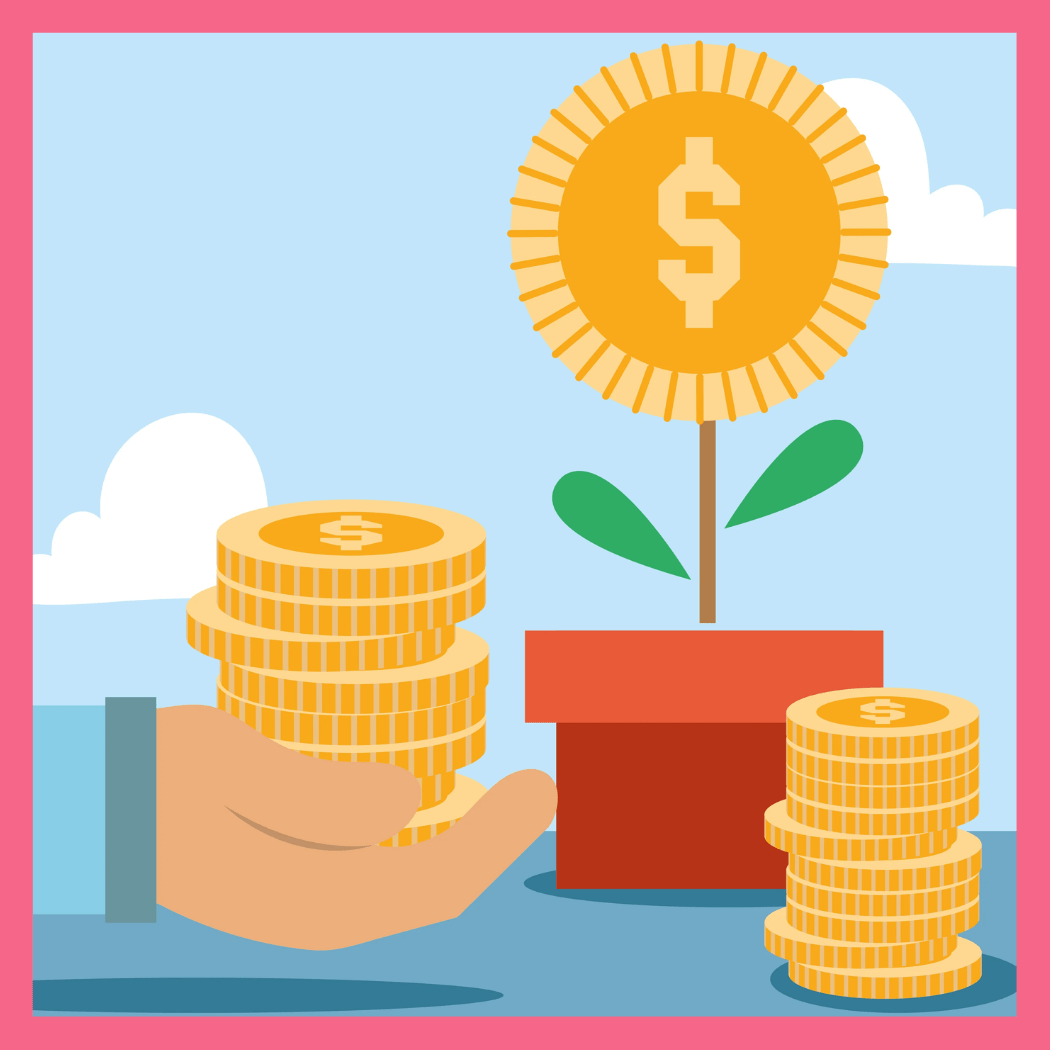 Customer Goals
Improving your customer experience matters a lot, and it can and definitely will produce various important outcomes. If you be aware of eCommerce best practices and apply them in your design, it will:
Increase the number of new customers
Grow the number of repeat customers
Increase the frequency of customer reviews
Operations Goals
Operations goals determine the way your business works. These goals can be regarding managing your employees, improving your facilities, etc. For example:
Expanding your product line
Hiring more employees
Improving shipping times and costs
What Are eCommerce Best Practices?
Now that we're through with the criteria that one should consider when evaluating their success in online business, it's time to go ahead and discuss some eCommerce best practices that will help you reach your desired goals.
1. Stay Up-to-Date in Your Design
It's a timeless tip in web design: design standards change with time, and you should keep yourself updated with the changes if you're serious about your competition. For example, do you remember when carousel sliders were trending in web design, and you would bump into one on every other web page you visited? In fact, it was a very recent trend.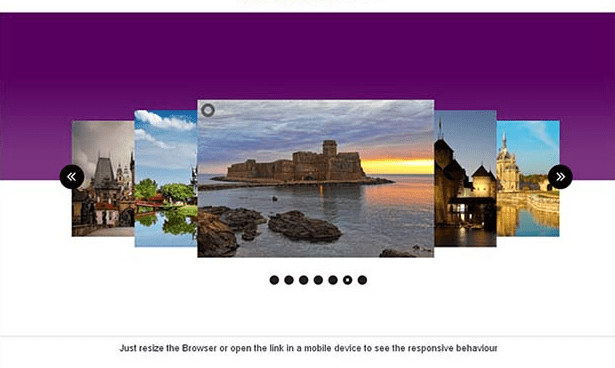 Well, analyses show that they were not really that great. They would often slow down your website, and also, apparently, not so many people paid any attention to them. Take a look at this eye-tracking study that shows most people usually ignore this type of banner and move straight to the content in the web page's body.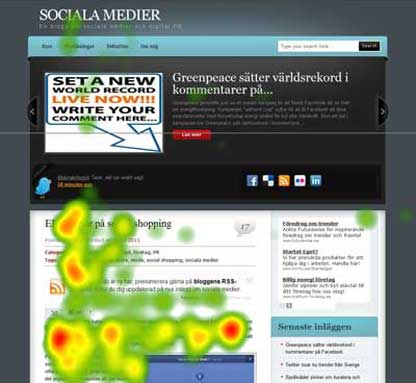 What we take away from this study is that trends come and go in web design and time decides which one to keep and which to throw away. That's why we should keep ourselves informed with the newest updates in design to know what is obsolete, what has stood the test of time, and what is still on trial.
2. Have a Neat and Tidy Look
Confusing your customers is the number one killer of a good conversion rate. Even if you have so many things that you're excited to show your visitors, you shouldn't throw all of them at their faces at once. Instead, you should arrange them neatly to avoid clutter and confusing your potential users.
When a customer visits your web page, you should deliberately point their focus toward a vital element in marketing: a CTA button.
Take a look at this example and see how the design looks simple but elegant, and the CTA button is placed in a proper place: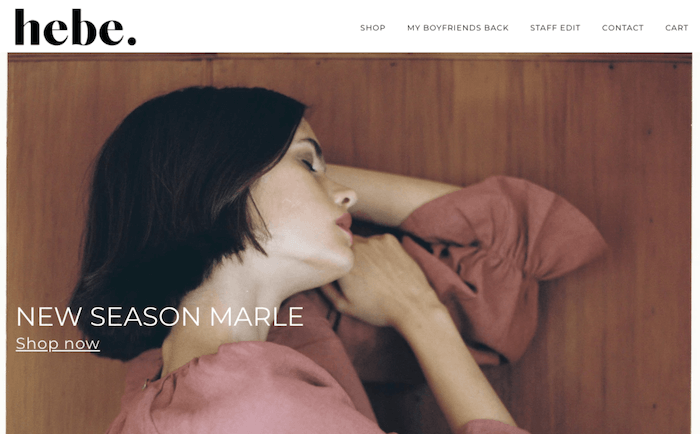 3. Don't Overlook CTA Buttons
A CTA (call-to-action) is a button or text that encourages the user to do a specific action (e.g., "Add to Cart" or "Sign Up.") CTAs lead the users into an ideal path through the sales funnel. They tell them what to do at the moment so that they won't get confused at any stage of the eCommerce customer journey. Despite their incredibly positive impact on conversion rates, CTAs are highly ignored by many marketers. So if you use them efficiently in your design, you're already ahead of a considerable number of your competitors.
With the heatmap feature on WatchThemLive, you can find the places on your website that your visitors have the most interaction with. Heatmaps help you find the best spot for your CTAs to get the most CTR. Make sure to SIGN UP. It's FREE!
4. Have Perfect SEO Strategy
Have you thought about the ways your customers are going to find you? The most important place they can find you is in a search engine's results. Studies show that 35.5% of people begin their product search from a search engine (such as Google.) SEO is the process of optimizing your website for search engines. So the better you do your SEO, the higher your chances of being among the top results.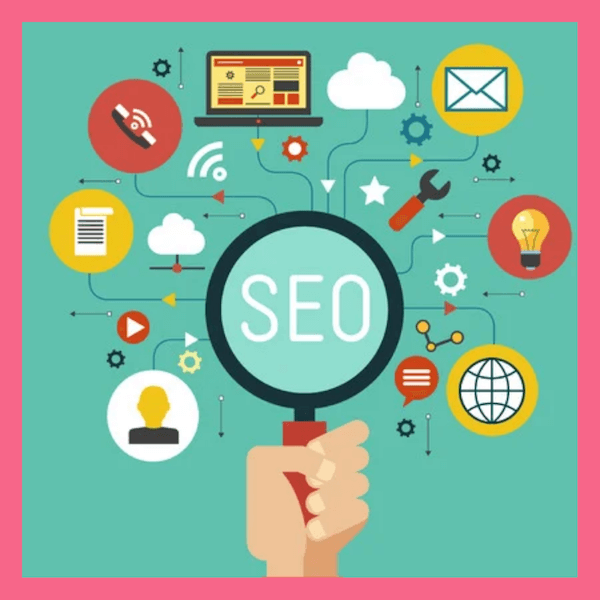 5. Be Active in Social Media
This is probably among eCommerce best practices these days as the popularity of social media is experiencing astronomical growth. Being present in various social media exposes your brand to a significant number of people interested in your field of activity. Most of today's social media use exquisite algorithms that detect their users' interests and show them the types of content they are most likely to find engaging. Therefore your brand name reaches your target audience way more easily on social media.
6. Have a Unique Selling Proposition (USP)
Although having a USP is a very impactful strategy in marketing, it's usually overlooked by marketers. Having a USP makes your product stand out in the competition. A good USP persuades your customers that the option you give them is better and more valuable than their other options and convinces them to choose you over your competitors. The ideal USP has these characteristics:
It's easily understood.
It's truly special and unique.
It's powerful enough to persuade your customers to buy your product.
It's not easy to imitate.
7. Have a Responsive Design
Statistics show that in 2021, 72.9% of all online purchases have been done via mobile phones, and it has had a 2.5% increase compared to 2020. It's a huge deal! So it is a must to have a responsive eCommerce website design so that your users will have an excellent experience while exploring your website.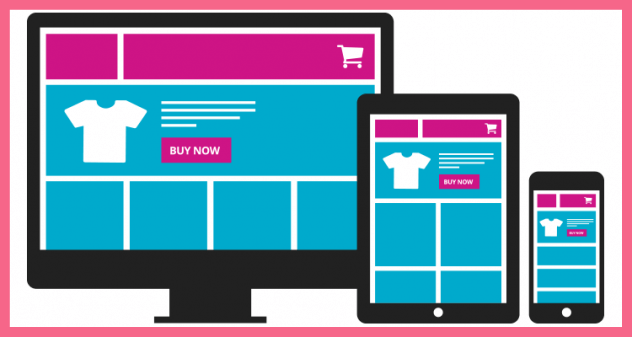 8. Test Your Website
In eCommerce testing, we evaluate different website elements like features, design, functionalities, specifications, pages, etc., to make sure that they won't negatively influence our users' experience with our website in any possible way. On top of improving user experience, it also increases conversion rates. Overall, eCommerce testing is important because of various reasons:
It improves user engagement
It provides a better understanding of visitor behavior
It increases conversion rates
It helps you improve your marketing strategies
It reduces risks
Conclusion
eCommerce has been experiencing considerable growth in the last decade, but the number of people trying to become an authority in this ever-growing field is increasing too. So it's crucial to try and keep your business ahead of your competitors. Subjects mentioned above are among eCommerce best practices that you can employ to have a successful eCommerce website in 2022.
WatchThemLive gives you great tools to improve your eCommerce website and increase your conversion rate. Sign up for FREE right now and get started.