Customer attrition is an important damaging thing that can happen to a SaaS company's health. Although some attrition is unavoidable, reducing it will surely make the difference between a growing business and a dying one. 
In the opposite of attrition, we have customer retention. Strong customer retention necessitates understanding how and why many customers are leaving, how much it costs to replace them, and how likely you can re-engage them through focused outreach. 
Any organization should keep track of client attrition as a recommended practice. It can assist businesses in comprehending a certain type of ROI, or return on investment: the return on client acquisition investment (ROCAI).
So, what is customer attrition, how can it be reduced, and why is it so important? 
In this article, we'll take a look at this metric in-depth and discuss how to monitor it so that your company's growth stays on track.
More content about User Behaviors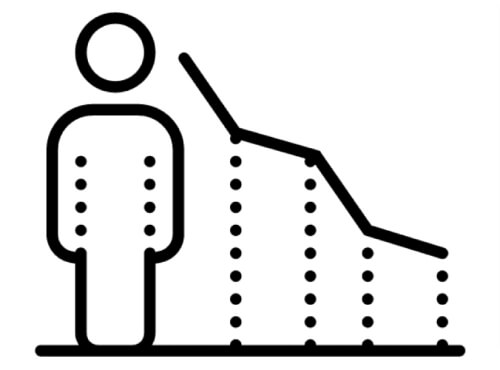 Who Are Attrited Customers?
Attrited customers are the group of customers that has been lost through time for any reason.  
The process of losing a client is referred to as customer attrition, also known as customer churn. Customer attrition is a normal aspect of business (most customers, whether loyal customers or one-time purchasers, don't stay active for an unlimited period of time). Although, it's still something you should try to prevent if possible.
There are two types of customer attrition:
Voluntary attrition:

when the customer decides to end the connection and not continue with the company.
Involuntary attrition:

when a customer's payment attempt is unsuccessful, so their subscription will be canceled.
How Do You Calculate Customer Attrition?
Knowing how or where client attrition is occurring is the first step to be able to prevent it. Let's look at how to compute the customer attrition or customer churn. 
The first step is to determine the length of time you want to track the attrition. Most companies will measure it monthly, but you can use whatever time frame works best for your data.

In this formula, churned customers are the number of customers that left your company during the specific time frame. For instance, if you had 500 customers at the beginning of October and 5 of them left your company during this month, your customer attrition would be %0.01.
Why Is Customer Attrition Important?
Customer attrition is a KPI that companies must monitor to ensure that they are making the best strategic decisions possible. As an example, most companies devote a significant amount of time and money to acquiring new customers. Actually, Some customer acquisition expenses may be a negative ROI for the company if new customers don't stick around for long enough. 
Furthermore, any organization must keep track of the revenue split between new and existing consumers. In this analysis, client retention rates and customer attrition rates are two key factors.
What Causes Customer Attrition?
While reaching out to all churned customers is important, it's the voluntary ones who should be concerned as they have the potential to leave for a competitor. 
Usual reasons customers quit include poor service, lack of perceived value, shopping based only on price or availability, and a lack of brand loyalty. While the reasons for attrition are different for each client and firm, there are some commonalities across industries:
1. Poor Customer Service
Today's businesses must compete on more than just pricing. Consistent, positive user experiences create brand loyalty and loyal customers. However, one unpleasant experience might obliterate years of goodwill. Nowadays, eCommerce enterprises and direct-to-consumer (D2C) retailers are breaking new ground in customer care. 
2. Inconsistency
Customers expect their desired things to be available regardless of where they purchase. Products should ideally be available both online and in-store, with the choice to have it delivered to your home, picked up in-store, or even delivered curbside. Guess what happens if things aren't available in the local shop or there are shipping problems for home delivery? The customer will go somewhere else.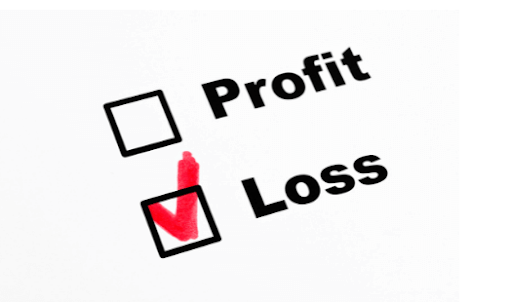 3. Service Failure
The goal of a tutoring service is to assist people in learning new abilities. A car's job is to safely and comfortably transport the passengers where they desire. If a consumer leaves your business, it means your product or service failed to meet the buyer's expectations. 
4. Lack of Empathy
Customer empathy is developing a thorough understanding of the wants and desires of those who purchase your products and services. Empathetic salespeople consider the risks of buying a complicated product or service, and sympathetic personnel creates products that are enjoyable to use.
A number of studies suggest that compassionate businesses outperform their competitors. You are unlikely to inspire consumer loyalty if you lack empathy.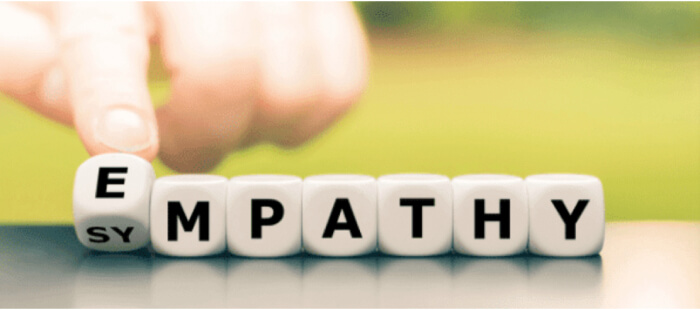 How Do You Handle Customer Attrition?
To handle customer attrition, your company must consider factors like using behavioral targeting, improving offers, creating a better customer experience, and so on. 
Here we explain each one of these factors in detail:
1. Targeting Customers
Customers may not remain long-term for various reasons, and one of them is that your product or service may not suit their needs. You might be acquiring the wrong customers through specific channels.  
Spending more money on the most relevant customers is what you should do. Therefore, you need to find your best customers through behavioral targeting and analytics services.
WatchThemLive analytics can help you solve this problem. WTL services such as heat maps and session replay will help you better understand your customers. Through these completely free services, you can monitor and recognize every detail about your viewers to convert them later. And you can totally be sure that they are fit for your company.
You can sign up for free and try out our services.
2. Improving Your Offering
It's essential to test the product or service you are offering. Is this what the customers want? Is it superior to what the competitor has to offer? Is the pricing reasonable? Is the business investing in establishing a stronger brand that will improve customer perceptions of its products? 
You must keep these questions in mind and answer them to reduce the customer attrition rate.
3. Better Customer Experience
Consumers today have special expectations of their connection with a company, so it's critical for businesses to examine every point of contact with them. 
How was the purchasing experience? Is it possible for customers to get all the information they need regarding the company's products and policies? What was their experience with customer service and support? 
Customer attrition rates are affected by all of these factors and many more.
4. Effective Customer Marketing
The effectiveness of a company's marketing to existing customers is a critical component of the total customer experience. Many businesses still feel that consumer marketing should be one-size-fits-all. However, consumers today want businesses to understand them, their preferences, and their needs rather than wasting their time with ineffective communications.
Final Thoughts
By performing proactive customer attrition analysis, you can create a more robust and more stable user base. As a result, it will lead to more income in the future and remarkable business growth. Be aware of what is making customers abandon your business and stop it as soon as you can.