In the second part of our goal tracking guide, we will show you how to use WatchThemLive's goal tracking service.
If you still haven't created your account, sign up for free before following the steps below.
Step 1: Get Started with Goal Tracking
Go to your WatchThemLive dashboard and click on the "Goals" icon.

Step 2: Create a Goal
Here you can create goals for your website. You can add an unlimited number of conversion goals. Click on "Create" to set your goal.

You can create a goal to track pageviews or custom events such as form submission, button clicks, sign up, etc. 
Pageviews
If you want to track pageviews, you only have to name your goal and enter the page path. Make sure to end the page path with a slash.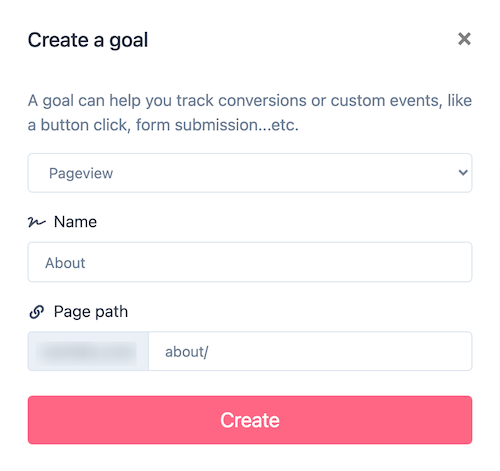 After you have created the goal, WatchThemLive will start tracking pageviews on the selected page.

Custom Events
To track a custom event, WatchThemLive will give you a key and a JavaScript code. With the JavaScript snippet, you can trigger your custom events inside your website or web app.
Here, you need to get help from your developer to place the Javascript code in the right place (in the "href" code of the element you want to track) to monitor goal completions.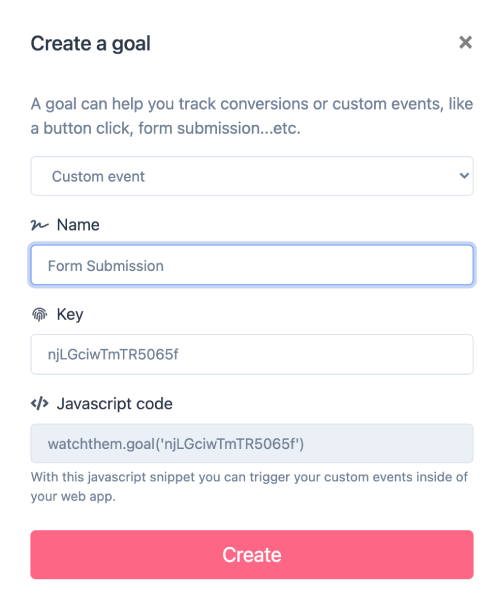 Now, WatchThemLive will start tracking your custom event.

With this feature, you can track any goal you want on your website. You can see how your visitors are converting and if you are achieving your goals.
And that's it! You can read the next part of this guide to find out how to analyze and use this data.