Entering the world of social media is so frightening. How can you compete with all other Instagram accounts with thousands of followers? How to increase Instagram followers rapidly with different marketing plans? And how much money should you pay for that purpose?
It's one of the most challenging moments for every business that has just started its presence on Instagram, one of the most successful social media platforms. What is the quickest and most affordable way to increase Instagram followers?
In this article, we'll introduce the fastest and most effective ways to help you increase Instagram followers rapidly.
What Are the Different Methods to Increase Instagram Followers
You can follow different techniques for your Instagram growth. The most common methods are:
#1 Creating Engaging Content
The main thing that can attract viewers to your business is the content you create on social media. You should recognize which type of content is more interesting to your target audience. Create engaging Instagram Reels or design creative and eye-catching images. People only tap on the Follow button if they think your content is worth viewing.
#2 Optimizing Your Instagram Account
The other important thing your followers see on your account is your bio, highlights, and overall page layout. Optimize this page by entering a meaningful bio, adding your website, and organizing your content into different highlights. Furthermore, choose interesting photos for highlights related to your business and the category.
#3 Using Hashtags
How does a new audience find your content? On Instagram, it's the hashtags that help your content get discovered by more people. You should choose hashtags that are related to your content and business so that people who are searching for content in that area can see you.
Trending hashtags can also increase your chances of visibility. However, you still have to compete with a lot of content that has the same hashtag. But if you create excellent content, you can attract more people.
#4 Influencer Marketing
Most top brands still use this method to get more views and followers. It may seem like they don't need more followers, but they still work with influencers. Therefore, influencer marketing is a method that can work for both newcomers and top Instagram pages.
That's because influencers have millions of followers who can become your customers. Introducing your brand and product through their page can not only bring you more followers but also make you a more trustworthy business. People follow influencers because they trust them.
Ainfluenccer is one of the best Influencer marketing platforms with amazing features and user-friendly Ainfluencer allows you to find and collaborate with influencers in your niche and maximize your reach and exposure.
#5 Buying Followers for Instagram
One of the most critical methods for Instagram growth is buying new followers. With this method, you can gain thousands of followers in one day. Buying followers for Instagram is a practice that involves purchasing a large number of followers from third-party services in exchange for payment.
Pro Tip: here are the top Instagram giveaway picker tools to boost your conversion.
Is It Worth Buying Instagram Followers
While it may seem tempting to have a high number of followers, it comes with some challenges. In some cases, the disadvantages of buying Instagram followers outweigh the benefits, especially if you don't choose the right Instagram promotion service.
Let's see what you can lose if you buy Instagram followers from unethical platforms. Don't worry! We can help you solve these problems and get organic Instagram followers quickly and effortlessly.
#1 Fake Users
Instagram can easily find fake users, which are bots on untrusted accounts. Undoubtedly, the main problem that may concern you about purchasing Instagram followers is the risk of acquiring fake users. Most Instagram growth platforms give you thousands of fake followers in one day.
Consequently, Instagram can recognize and delete them. Moreover, your account might be at risk of being banned too. So, having many fake users can affect your authenticity.
On the other hand, you will lose the fake users in a few days. It means it won't last long, and decreasing Instagram followers is another problem you may face.
But, can this problem be solved?
How to solve it
This issue might have scared you and made you feel that there is no chance to use this quick and easy method to increase Instagram followers. However, the good news is that it is actually possible to buy Instagram followers without violating Instagram's rules and regulations. Interesting, right?
What you should do to avoid this problem is to find a reputable Instagram growth service. Have you heard of You to Subs? This Instagram promotion service offers an amazing legal technique to get organic Instagram followers.
What makes this service incredible is that none of the followers it adds to your account are fake, and it guarantees the authenticity of each follower. But how is this possible?
Let's see what you can do with this platform. First, create an account and add your Instagram ID for which you want to buy followers.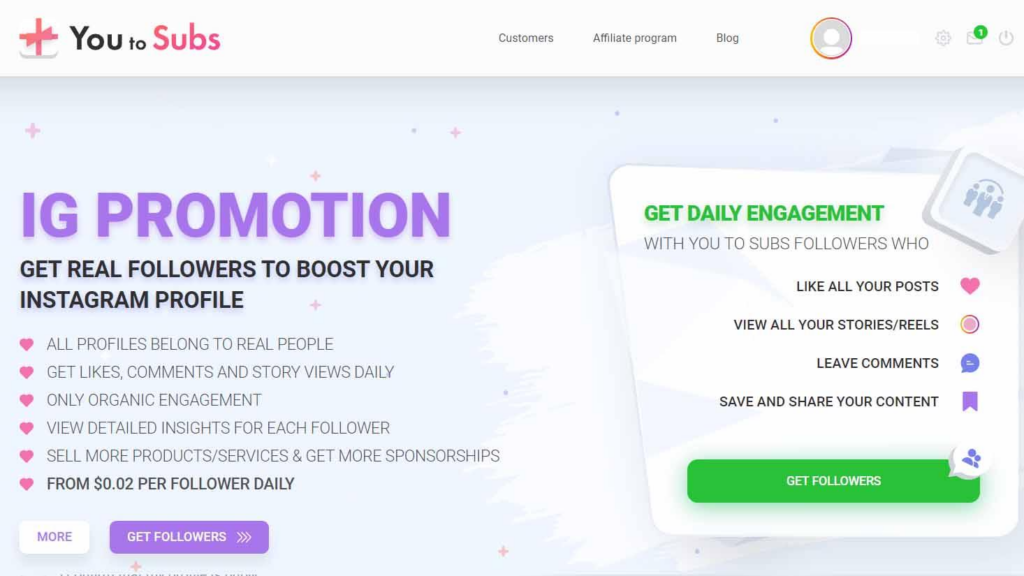 Remember that if you want this plan to work transparently and increase Instagram followers, the number of your daily followers should be logical. Instagram is smart and can find out something is wrong with your page. Furthermore, this platform gives you real followers. It might not be possible to get that huge number of followers every day.
Therefore, choose one of the pricing plans, which are based on the number of followers and other features. You can select how many followers you want to receive each day. Think about it as a one-month plan. For example, if you want to reach 5000 followers at the end of the month, divide this number by each day.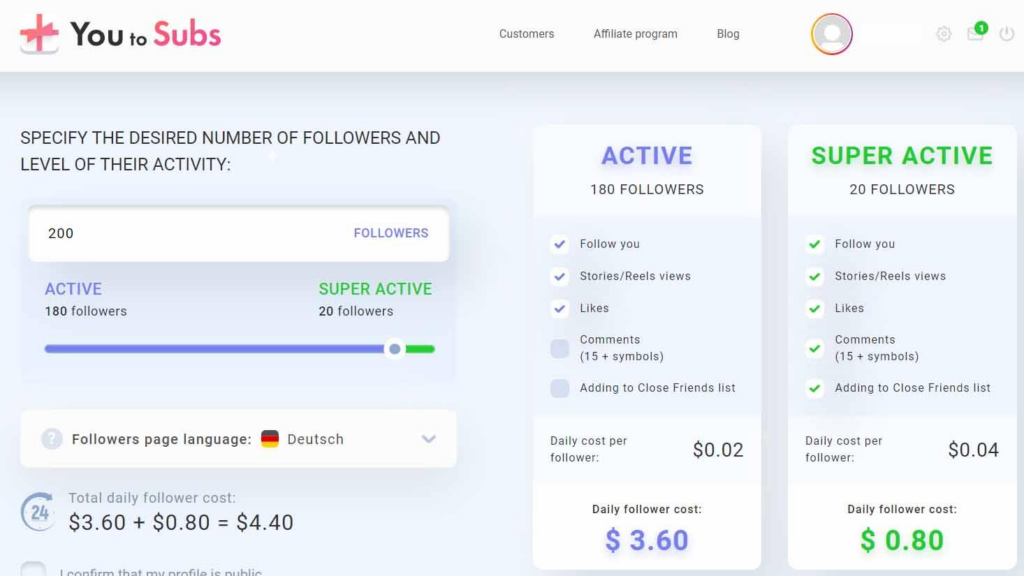 What is the other problem? Can You To Subs solve it too? 
#2 No Organic Insights
Did you know that other users can tell how many fake followers you have by looking at your likes and comments? That's because the number of your followers and the number of your engagement rate are directly related.
Although it is obvious that not all of your followers will like your post, it is not practical to have a million followers and only get 10 likes! I think you get the point!
It is not logical and not only Instagram can recognize that your followers are fake, but other people who check your account can also find it, which will make them feel that you are a liar and an unreliable page. This is the problem with having fake followers.
How to solve it
We have already discussed the drawbacks of acquiring fake users and presented a reliable solution through the introduction of a trusted Instagram growth platform that can increase Instagram followers. Now, let us address the second challenge once again, and use the same platform to solve it.
What exactly do organic users do on Instagram? They actively explore the platform, watch engaging Reels, tap the like button to express appreciation, and even leave thoughtful comments.
These actions demonstrate the authenticity of the users. In many cases, gaining organic users occurs naturally through various marketing strategies such as well-planned campaigns, targeted advertisements, or influencer marketing. When users come across your ad and find it intriguing, they may choose to follow you.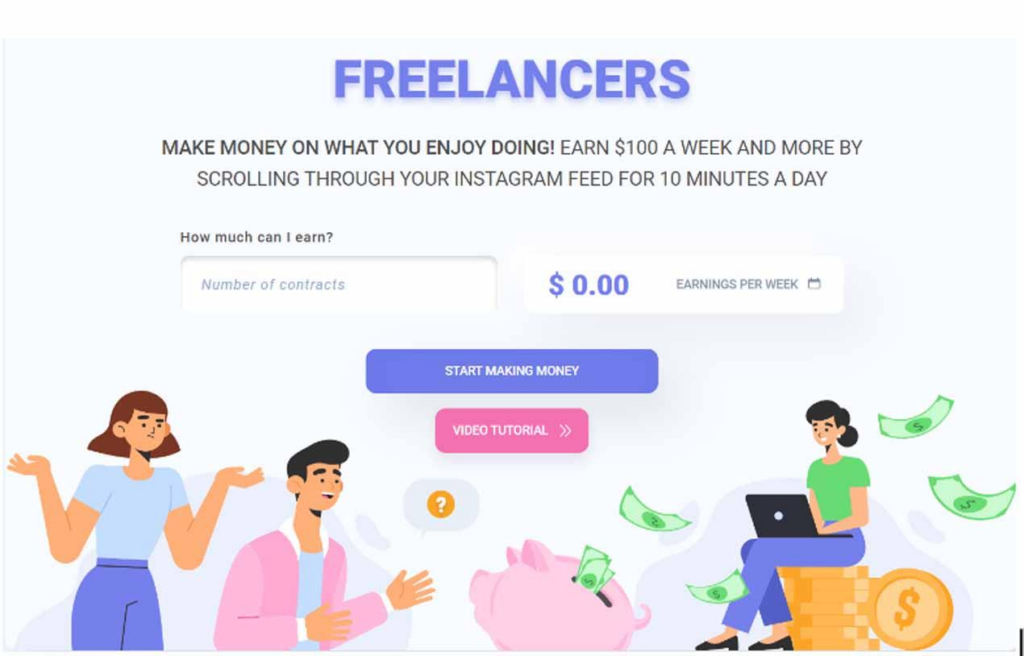 Now the question arises: Can you generate similar levels of engagement by buying Instagram followers? The answer is a definite yes. Because the users you acquire through the You to Subs platform are real people, they are also capable of taking action.
However, it is important to choose a plan that offers this specific feature. Not only will you get a significant number of followers, but you will also benefit from their ability to leave comments, like your posts, and even watch your stories. This allows for a higher level of engagement and interaction with your content.
As you can see, You To Subs can solve the problem of buying Instagram followers with useful and ethical solutions. This platform gives its clients a chance to get organic Instagram followers quickly, and at the same time, gives a chance to earn money to freelancers who are active users on Instagram.
Conclusion
We have mentioned different methods to increase Instagram followers. Although it is necessary to use a combination of all methods to reach a better result, you should at least start with a minimum number of followers to make other people appeal to follow you. Therefore, some businesses think about buying Instagram followers as their first step, which is so tricky because You may fall into the well of fake followers and defy the rules and regulations of Instagram, which is not good for your business.
On the other hand, you can find platforms that give you followers that can like your posts and view your stories. The real people who are there to help you get more Instagram organic followers. You to Subs is one of the most reliable platforms in this case, which is beneficial to Instagram accounts and freelancers.