You have most probably heard of customer experience software, but do you know what it is exactly?
In today's world, successful marketing has turned into a battle of tactical strategies. You can not just advertise your product, cast some spells, and hope for the best. You need to be sharp and use the latest and best tools to your advantage. Behavioral tracking and similar marketing strategies are perfect for the first steps, but what if you have already done that? What if you need a tool for the more advanced stages of the procedure?
Here is where customer experience solutions come into play. Whether developing customer experience design or customer experience software, CX companies are constantly trying to push the borders further and provide you with the tools you need for the more advanced stages of your business.
Customer experience software is a class of tools designed to monitor and boost customers' overall experience when interacting with a business. However, one question is still remaining.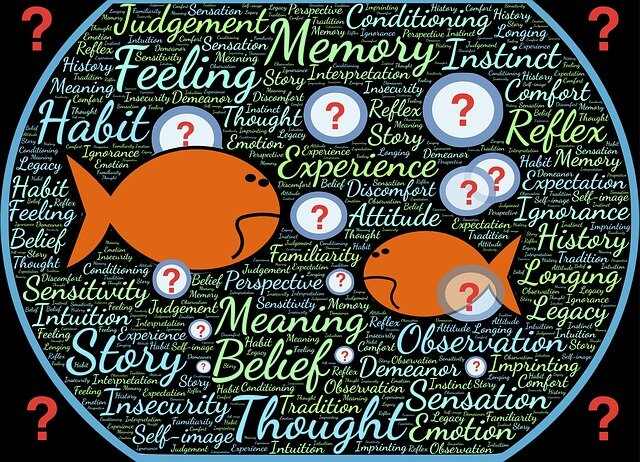 What Is Customer Experience?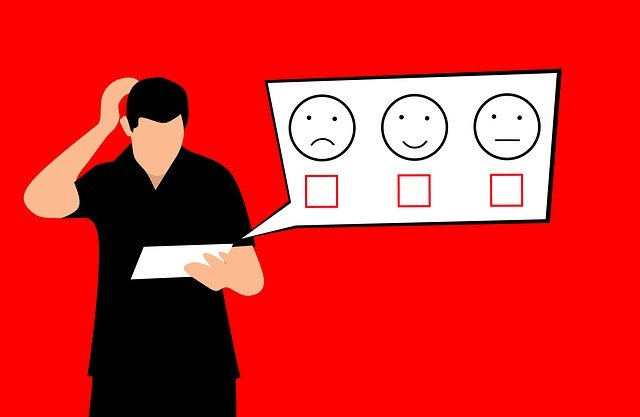 Customer Experience (CX) sounds similar to User Experience (UX), doesn't it? Well, they are related, but they are not the same. Customer experience is a total of all the experiences people have interacting with your brand. Some customer experience metrics help us measure it, such as overall experience, tendency to continue using, the likelihood of recommending it to others, etc. Customer Experience contains User Experience as its component.
As long as 96% of potential customers do not deeply trust advertising, you should be smart with your investments. Instead of going big on advertising, you might want to focus on boosting the overall customer experience. However, it might be challenging to control the way customers feel about their relationship with your product. After all, consumer psychology is not the easiest thing in the world. So, how can you figure out what to improve and how to do it? Well, customer experience software helps you enhance and personalize the interactions.

Customer experience pertains to enterprise businesses as well. Deep, meaningful mental images will gain you the trust and love of people. On the other hand, suboptimal impressions can make people run to your rivals. Moreover, a higher net promoter score (NPS) can escalate your business at a higher rate than companies with lower loyalty metrics. Customer experience software provides solutions to you so that you can give people the best CX possible.
Negative experiences can come from a lot of different factors. Poor interactions with customers in social media or real-world and a lousy designed website can lead to churn. Different businesses require different mixes of tools and technologies to fine-tune the customer experience. CX solutions can be deployed as a part of the marketing process, sales procedure, customer service protocols, etc.
Related Article: What Is Digital Customer Experience: An In-Depth Guide
5 Best Customer Experience Software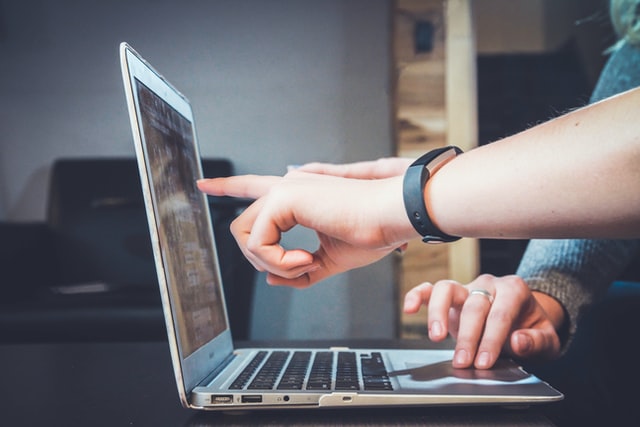 When thinking of customer experience software, you should consider help desk and customer success features. These factors involve human interactions and hopefully can lead to a satisfied customer. AI-powered sales assistant chatbots automate help customers achieve what they want easier. The more direct interactions and transactions are done without a waste of time.
A product should have the following features to be considered a customer experience software:
Offer unique pieces of information or aggregated data about customer satisfaction

Plan and employ a strategy for business processes that are related to customer experience

Turn the implementation of technology into a memorable, resourceful experience

Guarantee the best outcomes for the customers
The following is the list of the best customer experience software that can give your customers what they truly deserve:
1. WatchThemLive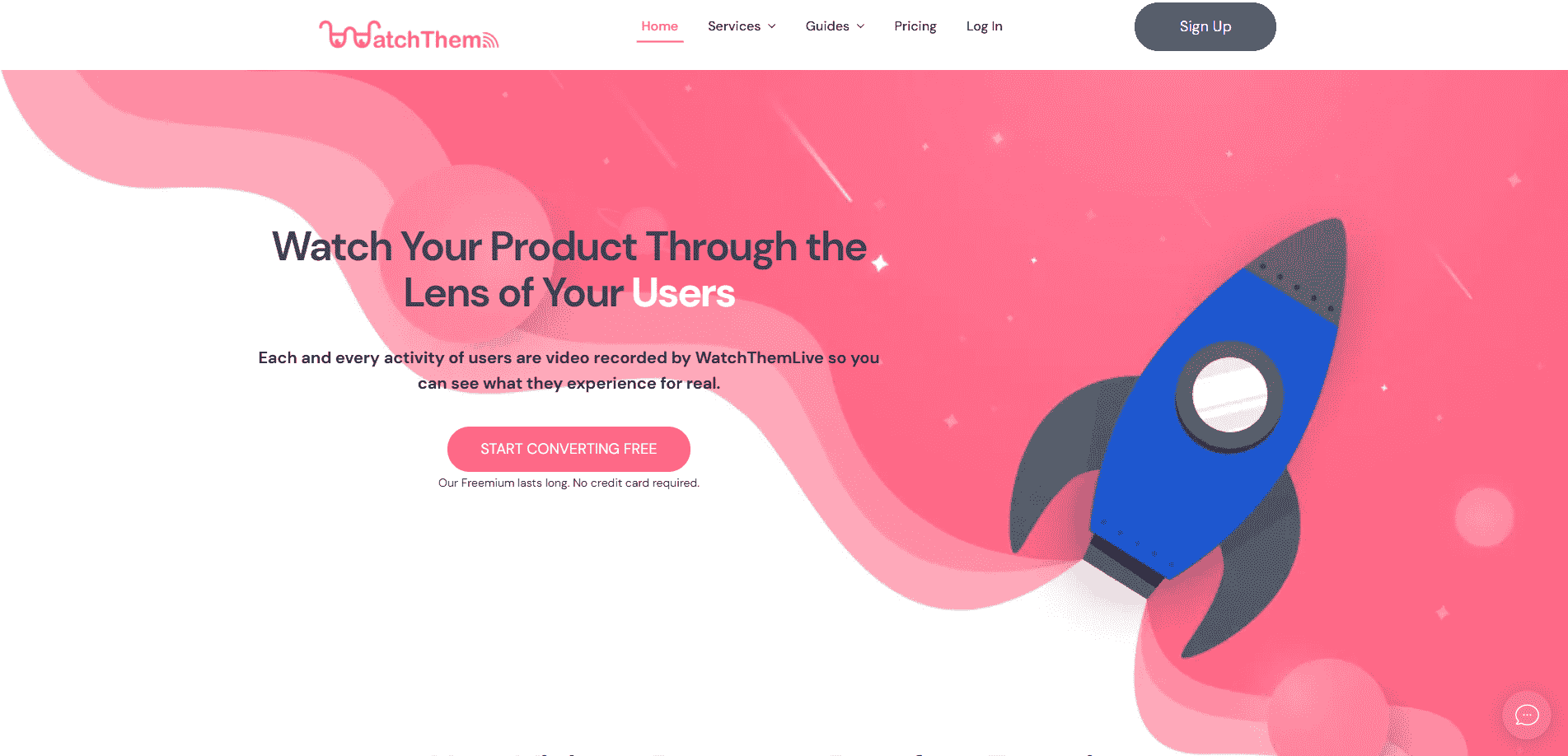 WatchThemLive is the best customer experience software you can find. It is an all-in-one tool that gives you the ability to provide your customers with the best customer experience ever. WatchThemLive gives you the ability to track your users' online activities as well. You can use the many outstanding features WTL offers you, such as heatmaps, session recordings, website analytics, funnel optimization, and a lot more. You can improve your customer experience faster and more efficiently than ever.
What's more is that unlike most platforms that are expensive, WTL is free! You can use its premium features forever, without having to pay. Sign up to use WatchThemLive for FREE.
2. HubSpot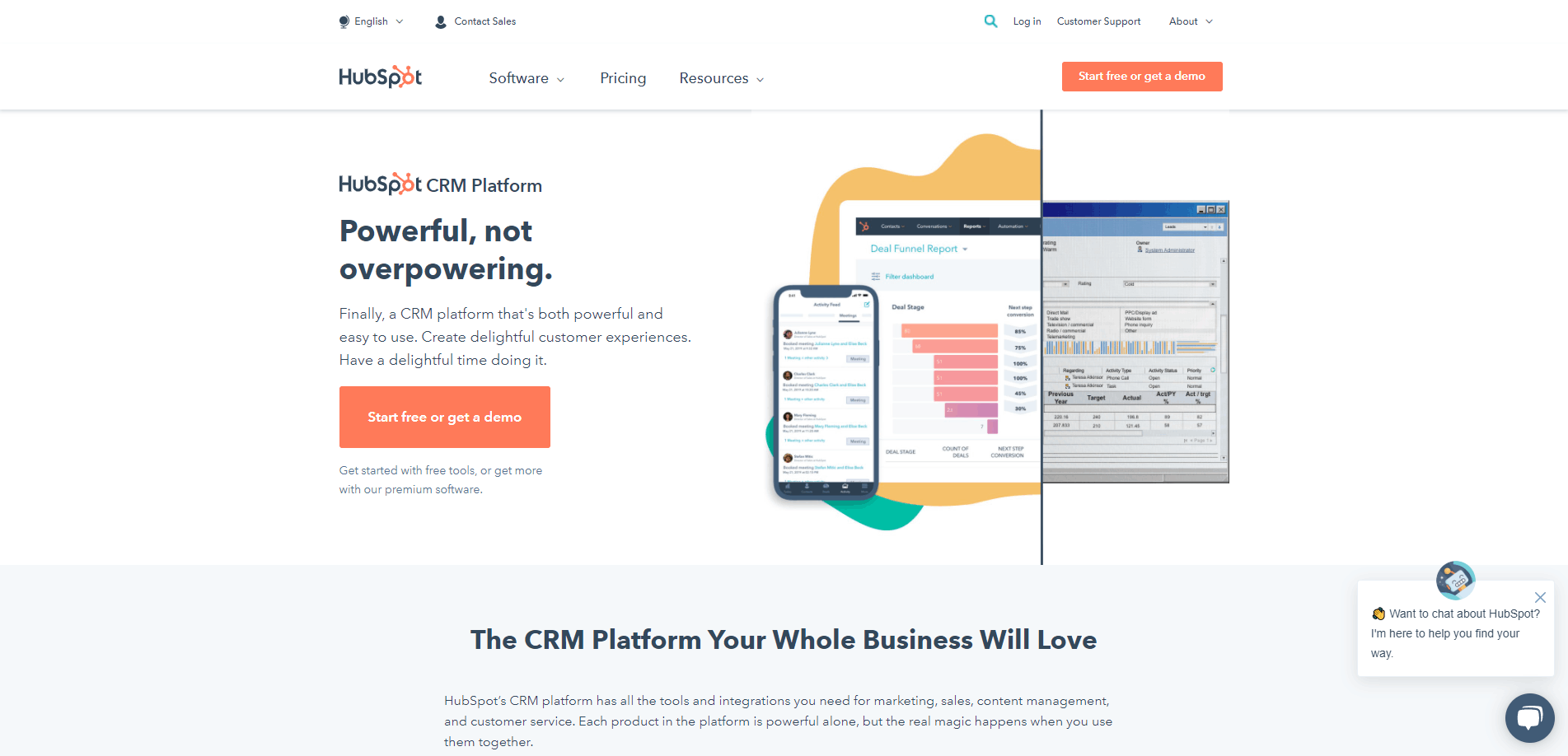 HubSpot is the traditional go-to tool for inbound marketers. In addition to all of their products, you can use HubSpot customer experience software. There are many plans to choose from. The enterprise edition enables you to track every activity of your website viewers. Then, you can personalize each customer's experience based on what they do on your website. You can enjoy the advanced reports that Hubspot offers for enterprises. Additionally, you can share your information with your team members or stakeholders easily. Due to the nature of marketing that needs marketers to be constantly on the go, Hubspot provides a mobile app that helps you keep hold of everything.
3. Adobe Experience Manager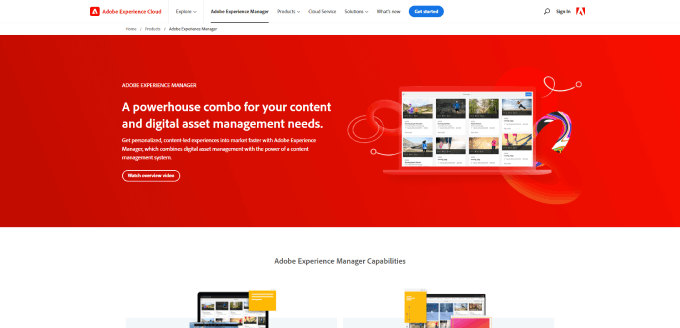 Adobe Experience Manager (previously Adobe CQ) is another customer experience management software with many fantastic features. It is one of the best customer experience software you can find out there. Not only can you manage content with it, but also you will be able to build components for web, mobile, and social media channels.
Adobe Marketing Cloud, a robust digital marketing solution, includes Adobe Experience Manager as one of its points of strength. It enables you to create a strong enterprise toolkit, including web analytics, paid advertising management, and A/B testing of digital content. It has an open build, so you can simply integrate it with your existing enterprise software systems.
4. Zendesk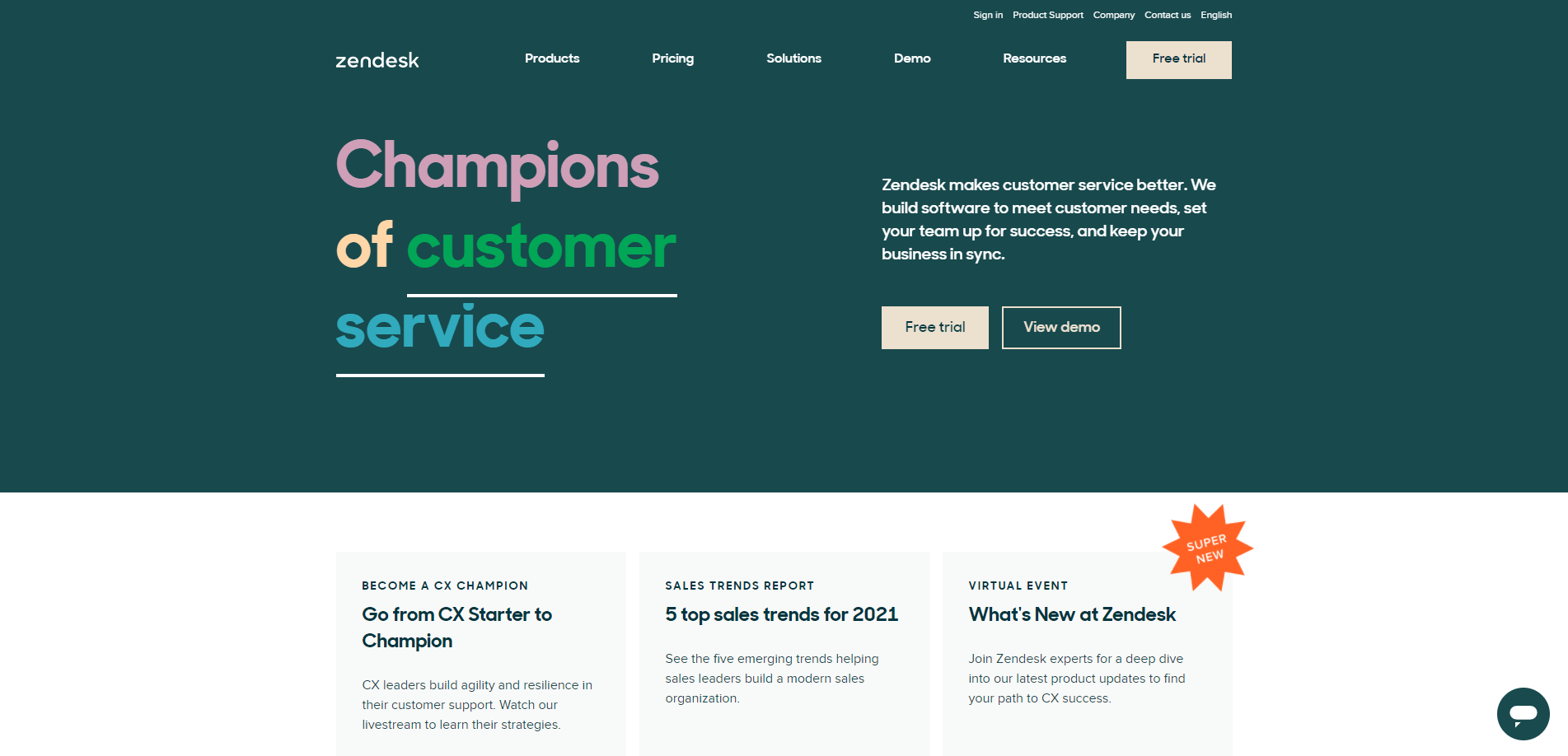 Zendesk is one of the most renowned companies when it comes to customer experience solutions. Creating a self-help center for your customers is one of its important features. You must solve problems faster to become a thought-leader in your industry, and this CX tool will help you achieve that with a ticket system. With Zendesk, you can have multiple integrations, customization options, and reports. In its enterprise business edition, Zendesk provides you with an uptime guarantee. They will pay if the client's website goes down.
5. IBM Tealeaf

IBM Tealeaf is another brilliant item in our customer experience software list. Powered by one of the best customer experience companies, this software provides you with great CX solutions. Monitoring significant trafficking without having repercussions on your site performance is what Tealeaf offers. In addition to this, this customer experience software provides you with advanced data filtering. It enables you to retrieve any session, HTTP request or observed event quickly. Furthermore, Tealeaf's metric capabilities are highly customizable.
Conclusion
When your budgets are high up there, you will inevitably have big expectations. When it comes to customer experience, there is a lot at risk. Small and medium businesses have an easier way of changing the services people do not connect with. However, it is not the same with big enterprises. Huge firms can enhance their customers' attitudes towards themselves by boosting their customer-service relationships. Many of them even decide to seek help from popular IT support companies in order to make sure they are on the right track.
This article discussed the best customer experience software you can find to reduce the risks you might run into significantly. Hopefully, this will help you pick the best choice for your business.