You can easily install Watch Them Live on your Open2b. You only have to add a tracking code to your website.
Here's a step by step guide to install Watch Them Live:
Step One: Register/Login
Make sure you are registered on Watch Them Live. Use this link to create your free account.

Step Two: Add Your Website
After signing up to the app, you see a section called "Website."
Click on the "Add Website" button, and you'll see this form pops up: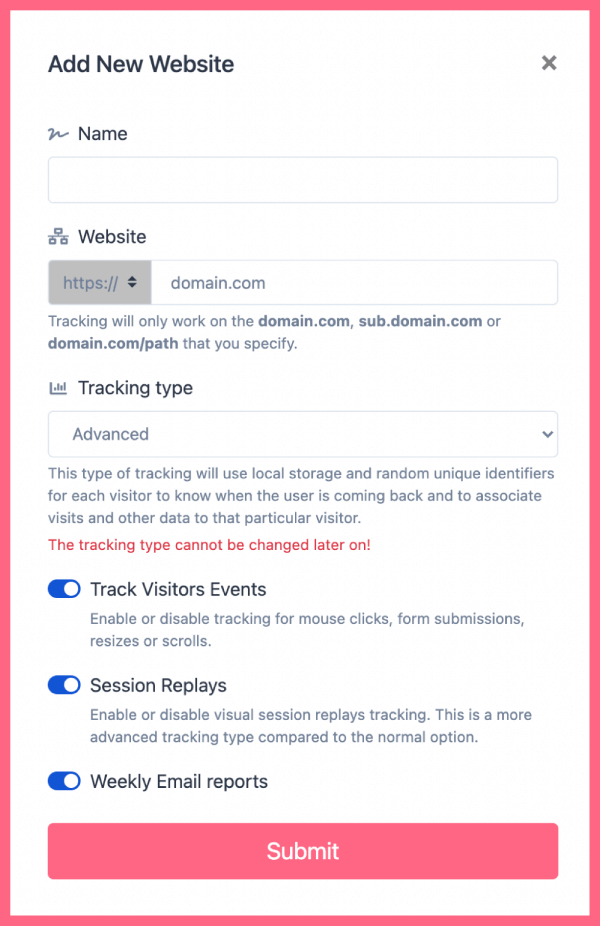 Enter the name of your website and add the URL. Remember that tracking will only work on websites with this format (which includes almost every domain):
domain.com

sub.domain.com

domain.com/path
Remember that we never ask you for your password or any private data!
Then, select the type of tracking that you want to use. There's two option available:
1- Advanced
2- Lightweight
Learn about differences by reading this article.